CrossFit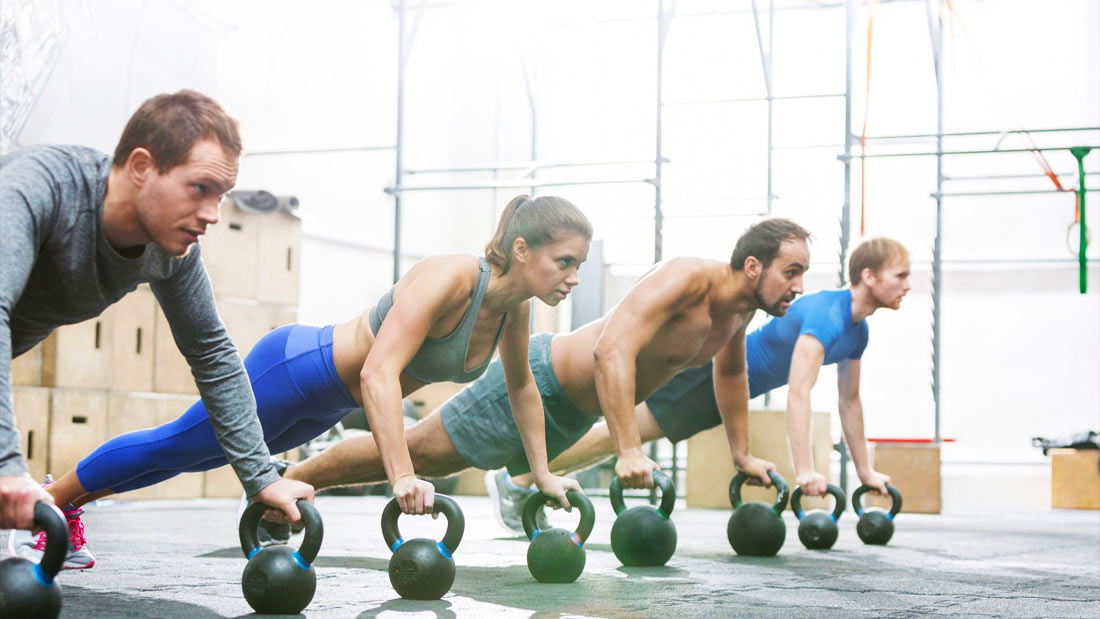 Nutrition requirements:
CrossFit is a multifaceted sport that combines strength and endurance. The classes are intense so you burn a lot of energy but because each class is different and each person works with different weights, you may need to experiment a little nutrition-wise to find what's right for you.
You'll need to increase your intake of all three macronutrients – carbs, protein and fats.
Key points:
1. If you are just starting with CrossFit, get ready to start eating more to make up for energy burned and to recover quickly. Make sure you eat plenty of complex carbs so your muscles have proper energy stores.
2. An hour or 30 minutes before the training, have an energizing snack, such as a few dates and an oat biscuit, wholegrain toast with natural jam, a piece of fruit or a smoothie.
3. Come to the training prepared – always have water or an isotonic drink for the actual session and a protein and carb snack for afterwards. The latter could be a granola pot with protein powder, roasted chickpeas and fruit, or a protein shake.
4. As you're burning a lot of energy, some people need to eat slightly more fat – nuts and nut butters are great for this and so are tahini (sesame seed paste) and avocados.
5. With varying intensity of your workouts, your nutrition needs will change. If you feel especially hungry, it's fine to eat more but always focus on wholefoods rather than processed stuff and you can't go wrong.
Sample Meal Plan: Endurance Athlete if you're starting, Strength Athlete if you are serious!
Inspiration: Jeremy Reijnders, Danielle Sidell, Ed Bauer
Danielle Sidell on her vegan transformation: "I'm leaner than I've ever been. I'm in the best shape of my life. This is my best CrossFit season ever so far also. I'm doing movements that I was never capable of before. I feel better in the gym. My aches and pains aren't as intense either."
You might also like...
Scroll up