Baseball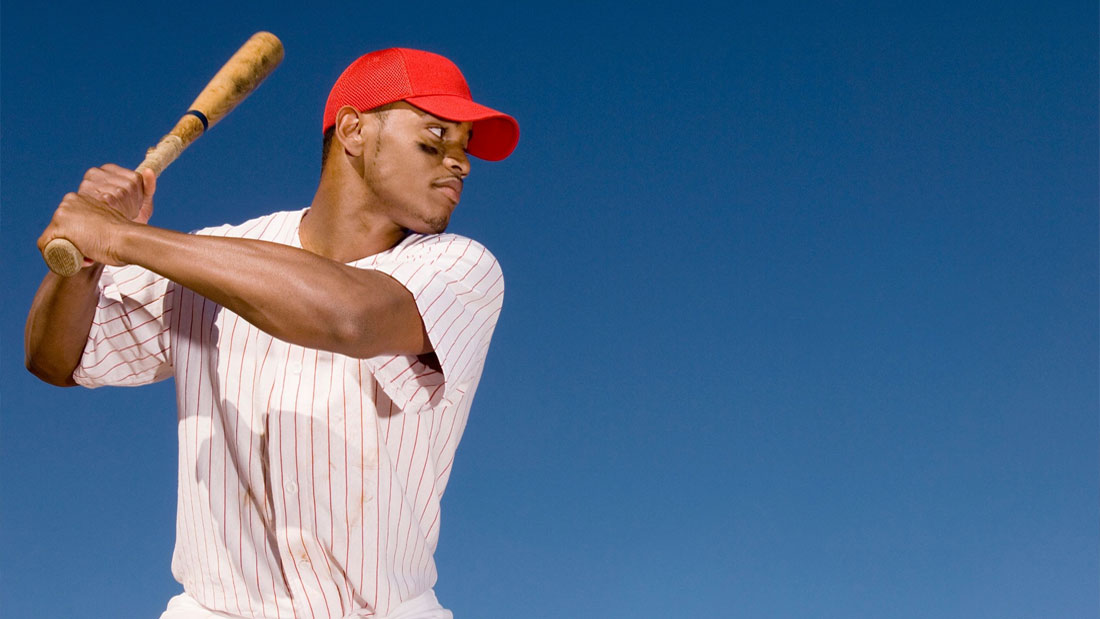 Nutrition requirements:
Baseball training requires strength, speed, agility, specific skills and stamina. The main nutritional considerations are maintaining energy levels, hydration and to refuelling well for the best results. You need plenty of complex carbs for energy and to maintain concentration, a fair amount of protein to build and repair muscles and some healthy fats – but not too many.
Key points:
1. Eat your pre-game meal three to four hours beforehand. It should contain complex carbohydrates, some protein and a small amount of healthy fats.
2. A small pre-game/training snack, about one hour before, will help you maintain energy levels – a piece of fruit or a dried fruit and oat snack bar would be a smart choice. Check out the Snacks section for more ideas.
3. Hydration is crucial – before, during and after the game or training, you need to drink up. Water is the best option for training but for the game itself, as it can last hours, an isotonic drink will ensure your performance doesn't flag.
4. Post-game recovery snack – your body needs some carbs to replenish your muscle glycogen stores and some protein for muscle recovery. Make a protein smoothie beforehand, bring a sandwich/wrap with a protein-rich filling, or fill up on dried fruit and nuts.
5. Don't forget to plan ahead for days when your training is long, game days and travel time so you're not caught out hungry and thirsty.
Sample Meal Plans: Active Person or Endurance Athlete if you're an amateur, Strength Athlete if you're a pro!
Inspiration: Pat Neshek, CC Sabathia, Ty Kelly
Pat Neshek, professional baseball pitcher who has played in Major League Baseball for the Minnesota Twins, San Diego Padres, Oakland Athletics, St. Louis Cardinals, Houston Astros, Colorado Rockies and Philadelphia Phillies: "I decided to become a vegan and get rid of all the animal products — meat and dairy. At first, it was basically just for the health benefits — I was intrigued by the 2005 season when I cut a lot of that stuff out and got a lot better. It really changed my career, and I thought, 'This might be something that helps me take my career to the next level.' And it wasn't the main reason, but I like knowing everything I eat was served in a humane way."
You might also like...
Scroll up