Eating out and on-the-go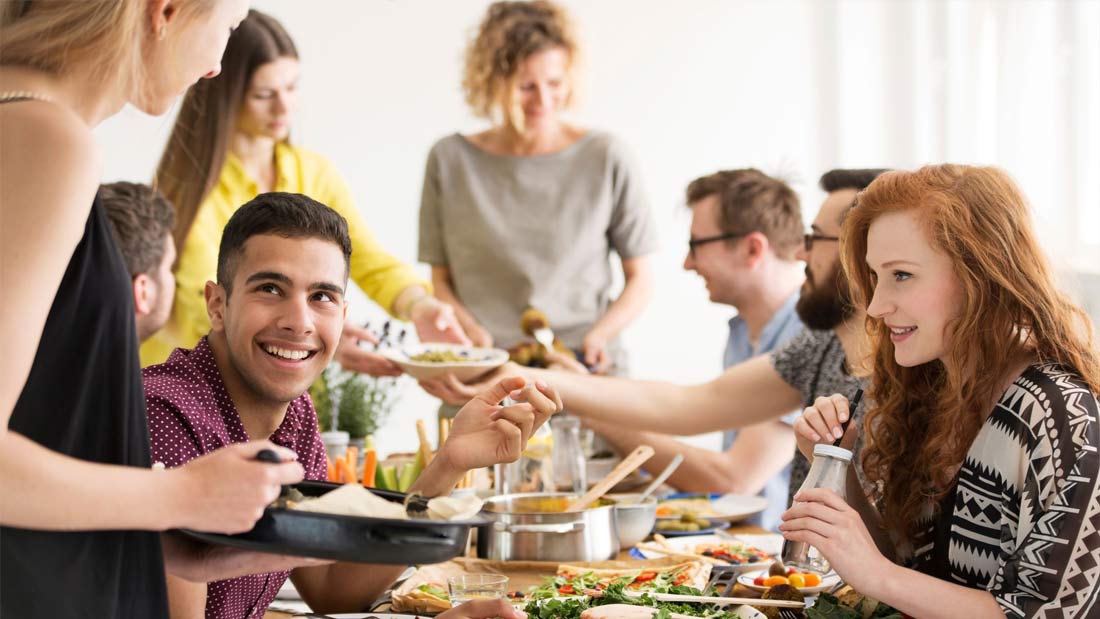 Eating out brings new decisions and conversations but you may be surprised how quickly times are changing. Many restaurants, bistros and cafés have plant-based options and you can usually ask for a meal to be tweaked to your needs. Check the menu online before you go but also don't be afraid to ask, many places even have a separate vegan menu!
When in doubt, Asian restaurants are a good bet – Chinese, Thai, Indian and Japanese, for example – and so are Mexican ones. Do check that your chosen meal is vegan or simply ask for it to be made without dairy (Indian) or without fish sauce (Thai) or oyster sauce (Chinese). Fast food chains are keeping up too, although you may not want to eat there on a daily basis for your health's sake!
Reliable on-the-go options usually include falafel wraps or pittas, a growing number of vegan sandwiches, wraps and baguettes from the usual high-street shops, couscous or quinoa salad pots, pasta pots, salad boxes, tomato and lentil soup, some bean and pea soups, vegan sushi rolls, wraps and bowls, etc.
If you're grabbing something on the go and think it may be lacking in some nutrients, improvise and improve it! Add lentils to a soup, get a bean salad with your sandwich, or add nuts and seeds to a rice bowl.
But what about the social aspect of eating out? How do you talk about your lifestyle choices with your family and friends? Chances are, some of them already have health issues that a wholefood vegan diet could help, they've seen undercover footage from farms, or they have heard of the heavy impact of animal farming on the planet. Not that you should bring these things up immediately when you see them but be positive about your food choices and if they ask about them, tell them how it makes you feel better, mention some health or performance improvements or talk about scientists and experts advocating a diet change for all of us towards a plant-based diet. Over time, they will see how well you look and may become more curious, and may be even willing to try veganising their diet too!
You might also like...
Scroll up