How to plan your meals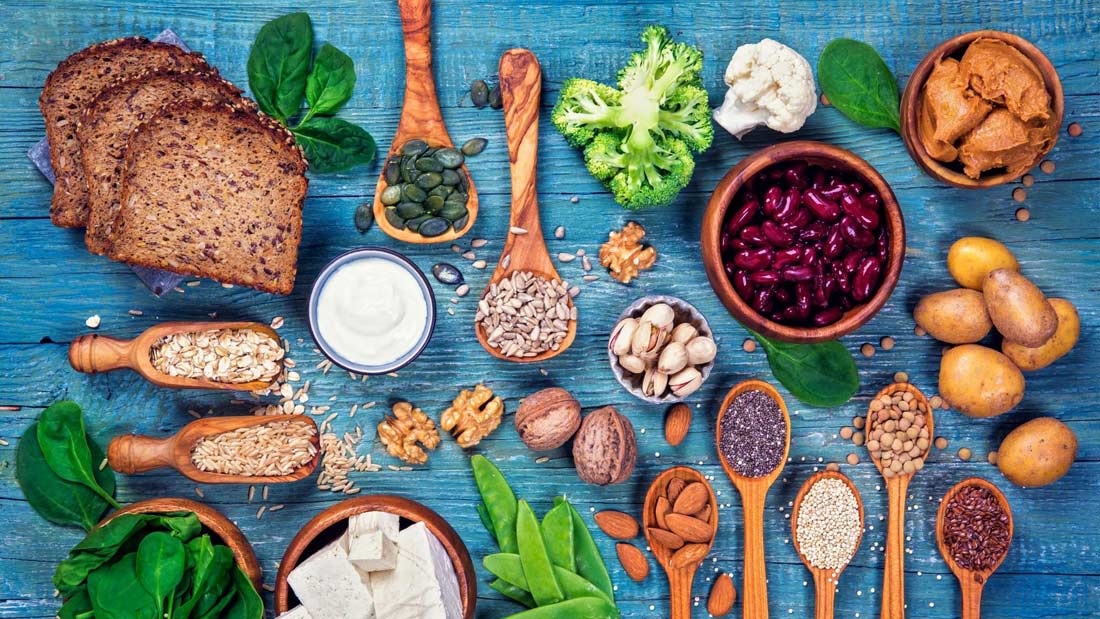 When you know what foods to eat from the Essential Food Groups and how many calories and macronutrients you need from Fuelling Your Performance, it's time to put it all into practice.
Following our guidelines will ensure your diet increases your energy levels, speeds up recovery after training, improves your digestion, helps you build strength, and makes you feel more balanced.
The best strategy for supercharged meals is to always build them from these three food categories:
Wholegrains or starchy vegetables – for healthy complex carbs (energy), some protein, essential B vitamins and minerals
Pulses, soya products or nuts and seeds – for quality protein, healthy complex carbs, essential unsaturated fats, vitamins and minerals
Fruit and vegetables – for healthy complex carbs, antioxidants, vitamins and minerals crucial to your recovery
Here are some examples of simple, yet nutritious, meals assembled from the above:
Breakfast
A bowl of muesli with nuts and seeds, fresh and dried fruit, and plant milk
Wholegrain bread with nut butter and natural jam OR nut butter, yeast extract and peppers/tomatoes. Both versions go great with a fruit smoothie
Big breakfast smoothie made from banana, berries, oats, protein powder, chia seeds, plant milk and any spices you like (ginger, cinnamon, turmeric)
Scrambled tofu on wholemeal toast, some greens and tomatoes
Lunch
Wholemeal bread sandwich with smoked tofu/tempeh/sandwich slices, veggies and vegan mayo or margarine
Salad bowl with different greens (lettuce, spinach, rocket, broccoli), peppers, tomato, beans or lentils, some seeds and a dressing. Either have it with bread or throw in some wholegrains such as brown rice, barley, quinoa or couscous
Wholegrain wrap with black beans or falafel, some veggies and salsa/pesto/hummus
Tomato soup with added lentils, wholemeal bread and fresh vegetables on the side
Dinner
Stir-fry made with vegetables, tofu/tempeh/seitan/meat alternative, garlic, onions and soya sauce, with brown rice or soba noodles
Wholewheat pasta with lentils or plant-based mince, greens (kale, spinach, broccoli), tomato and basil sauce and optional chopped nuts or roasted seeds on top
Brown rice risotto with peas, leeks, greens and chopped almonds or pumpkin seeds, drizzled with tahini
Kidney bean chilli with sweet potatoes and veggies
Chickpea curry with veggies and fresh ginger, served with brown rice
See? It's quite easy and you can just tweak the meals you already like, no need to invent super-complicated dishes.
If you always combine this trio of foods, you'll have a well-balanced intake of protein, healthy carbs and fats.
Depending on your training regime and nutrient requirements, you may need more than one serving of each food group per meal. For the amount of nutrients in common vegan foods see Food and Nutrient Cheatsheets. Fine-tuning what your body needs is a personal process but you won't go wrong with our guidance!
Having these three groups at each meal also helps you to make the most of the nutrients in the foods. For example, vitamin C from fruit and vegetables increases the absorption of iron from pulses and to utilise protein properly, your body needs some healthy energy from complex carbs.
To complement your meals, you may want to add some healthy fats (avocado, plant-based spread, mayo, virgin olive oil), plant milks and yoghurts, and some treats of your choice (dark chocolate, cashew ice cream, occasional chips). When it comes to snacks, there are countless options – see the Snacks section for ideas based on your goals.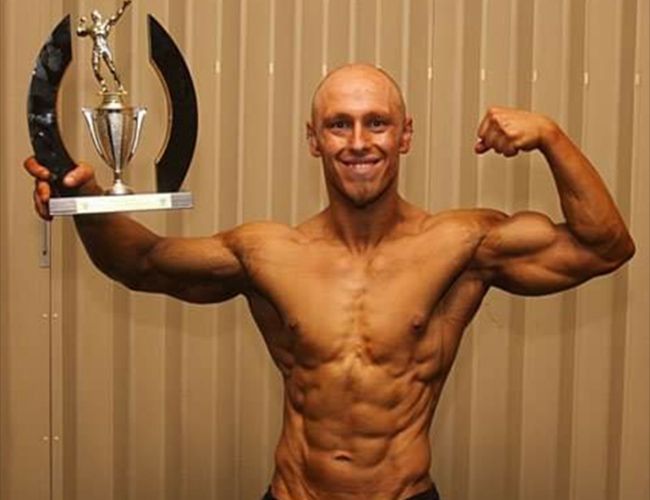 "Having been vegan for 15 years I feel I have given myself every chance for it not to work, yet I have been able to maintain my physique and consistently improve my performance. It is one of the best things I have ever done and would never go back."
Joel Kirkilis, bodybuilder and powerlifting champion
You might also like...
Scroll up