minute reading time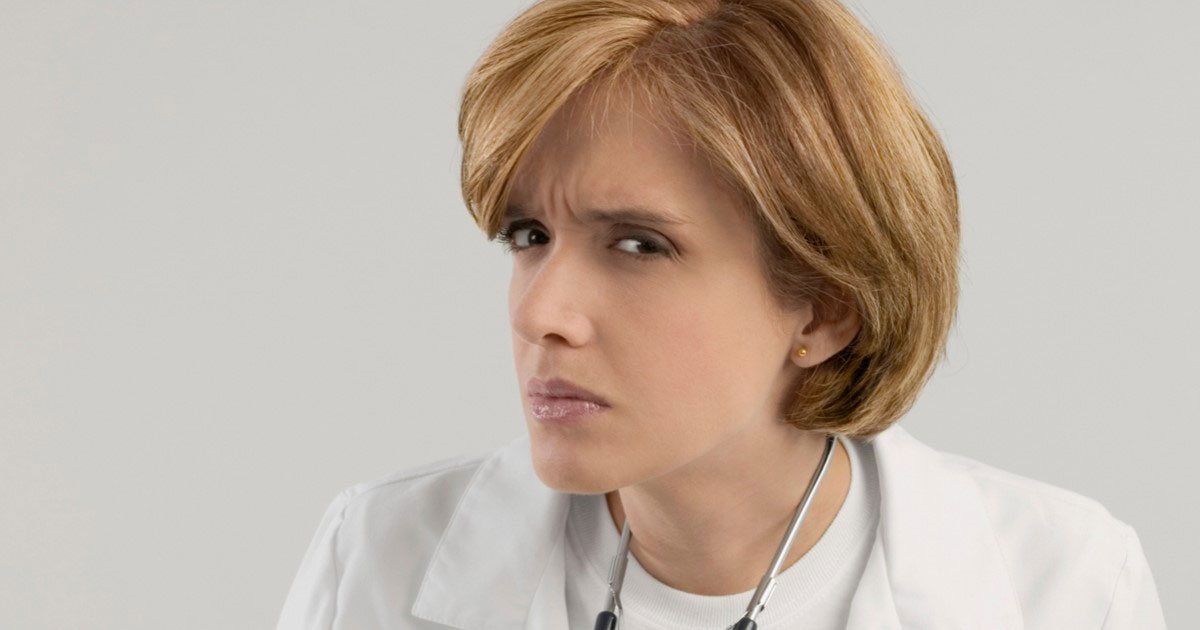 Controversial dietary guideline recommendations published in Annals of Internal Medicine suggests that adults can continue to consume red and processed meat at current levels without risking their health. This runs contradictory to the huge body of evidence, accumulated over decades, showing clearly that red and processed meats are linked to a higher risk of obesity, type 2 diabetes, heart disease and stroke, certain types of cancers and premature death. Experts have slammed this irresponsible and misleading study's conclusions.
The new study found weak evidence that reducing red and processed meat by three servings a week produced a smaller than expected reduction in the risk of disease. From this, the authors concluded that red and processed meat is not as harmful as previously thought and that adults can continue to eat meat at current levels. Predictably this led to headlines saying 'meat is back on the menu'.
They looked at the effects of cutting meat consumption by just three portions a week, without saying what amount people were consuming to start with. A study looking at smokers cutting down by just 10 cigarettes a day might produce similar results (a small reduction in risk of disease), but how sensible would it be to suggest they continue smoking?!
All the evidence from this was assessed to be low or very low in certainty – so at best, the results are unreliable. Many of the participants were young and unlikely to suffer illness in the short time period involved in the trials. You don't develop bowel cancer two weeks after eating a bacon sandwich!
"the most egregious abuse of evidence that I have ever seen"
Professor Walter Willett, Professor of Epidemiology and Nutrition at the Harvard School of Public Health and lead author of the EAT-Lancet Commission, which advocates a plant-based diet for both environmental sustainability and health, said: "This report has layers of flaws and is the most egregious abuse of evidence that I have ever seen."
"It is a disgrace!"
In a comment on the Annals of Internal Medicine website, Public Health Officer Henning Ansor, of the Public Health Department in Santa Barbara County in the US, says: "For the Annals to publish this article (and for the authors to even write it without concern for the environmental effects of food choices) shows, to what extent we as physicians, are out of touch with the real world. It is a disgrace!"
This study "could be putting people at risk" 
The World Cancer Research Fund do not accept the study's new interpretation of the evidence either. Dr Giota Mitrou, Director of Research Funding and Science External Relations says it "could be putting people at risk by suggesting they can eat as much red and processed meat as they like without increasing their risk of cancer.
"The message people need to hear is that we should be eating no more than three portions of red meat a week and avoiding processed meat altogether. We stand by our rigorous research of the last 30 years and urge the public to follow the current recommendations on red and processed meat."
What the experts say:
"Cancer-causing clickbait"
Neal Barnard MD, President of Physicians' Committee for Responsible Medicine, called it "cancer-causing clickbait".
"The recommendation that adults continue current red and processed meat consumption is based on a skewed reading and presentation of the scientific evidence… even with this skewed way of presenting the evidence, the reviews clearly indicate the benefits of reducing red and processed meat consumption" Dr Marco Springmann, Senior Researcher on Environmental Sustainability and Public Health, Oxford Martin Programme on the Future of Food, University of Oxford.
"The panel's blanket recommendation that adults should continue their red meat consumption habits is highly irresponsible. We are facing a growing epidemic of diet-related chronic diseases and a climate change crisis, both of which are linked to high meat consumption," Frank Hu, Chair of the Department of Nutrition, Harvard.
 "In addition to considering the non-communicable disease impacts of red and processed meats, it is worth noting that the WHO recognizes climate change as the greatest threat to human health – and red meat is a particularly significant contributor to global greenhouse gas emissions and rising temperatures. The authors recommendations are therefore irresponsible for public health in a number of high impact ways."
"Red meat is a particularly significant contributor to global greenhouse gas emissions and rising temperatures. The author's recommendations are, therefore, irresponsible for public health in a number of high impact, detrimental ways." Dr Helen Harwatt, PhD, Animal Law & Policy Program, Harvard Law School.
"Countering decades of consistent research"
"These Annals reports will confuse millions of people into believing that 'these damn doctors can't make up their minds,' countering decades of consistent research showing that a meat-based diet is unhealthful and undermining the public's confidence in scientific research." Dean Ornish, MD, Clinical Professor of Medicine at the University of California, San Francisco.
 "Lasting damage to public and planetary health"
Even one of the Annals contributing authors, Dr John Sievenpiper of the University of Toronto, called on the Annals to stop publication as he believed the conclusions were mistaken: "…the recommendation from the guidelines paper (of which I was neither a part nor was I invited to review as a co-author of one of the reviews) was that adults continue consuming red and processed meat. I completely oppose this recommendation and worry about the lasting damage to public and planetary health."
To find out more about the links between meat and disease see Viva! Health's Meat Report.