Dr Justine Butler
Post published at January 10, 2017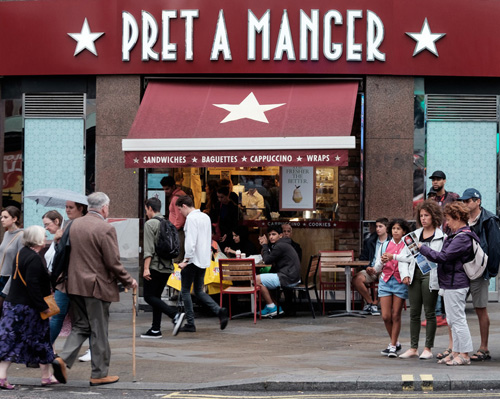 They say the march of the vegans is triggering a radical change to menus at high street chains and in household brand foods. They describe how restaurants are doing more and more to entice the growing number of vegan customers inside.
Among those they list are are high street favourite Pret a Manger, as well as Las Iguanas and family-friendly Zizzi who now offer vegan cheese on their pizzas.
They say how supermarket shelves are bursting with well-known labels turned vegan as Hellmann's prepares to launch an egg-free mayonnaise.
Other reports say how a record-breaking number of people have signed up to Veganuary this year.
There are so many positive articles on veganism out there! Why not try our 30 Day Vegan free program? You can start anytime and we're here to help www.viva.org.uk/30dayvegan.

The author
This post was written by Dr Justine Butler
I joined Viva! as a health campaigner in 2005 after graduating from Bristol University with a PhD in molecular biology. My scientific training helped me research and write numerous reports, guides and fact sheets for Viva! including Meat the Truth, Fish-Free for Life, One in Nine (breast cancer and diet) and the substantial report on the detrimental health effects of consuming dairy; White Lies. This accompanied Viva!'s report The Dark Side of Dairy which spelt out the inherent cruelty of dairy farming. We were the first UK group to take on the dairy industry in this way, and many of our supporters go vegan after reading these reports.