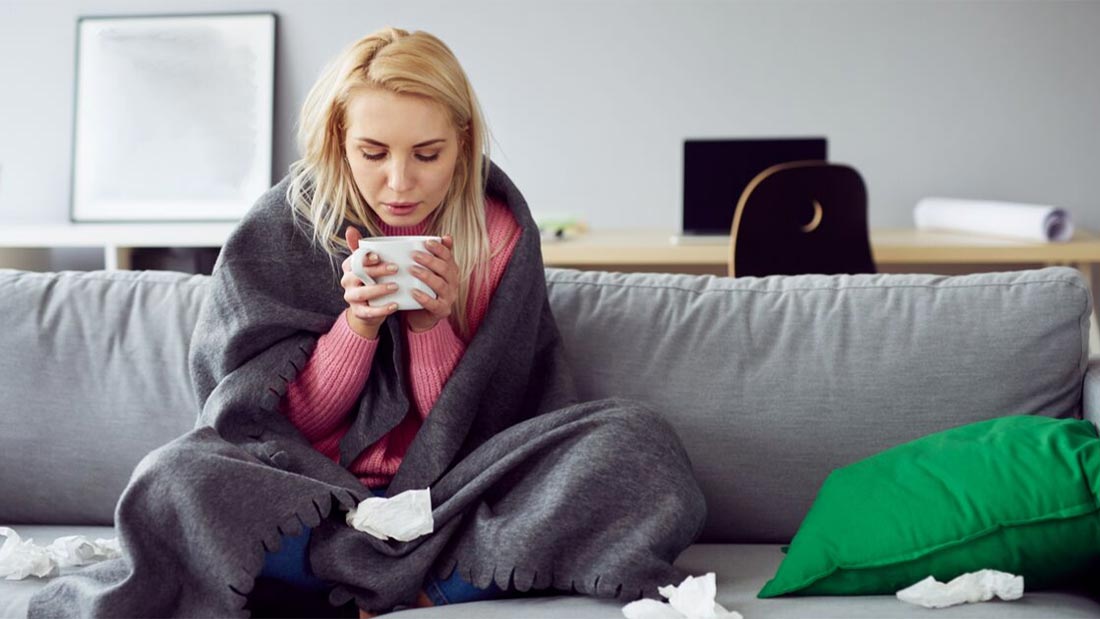 Whether you're fighting a cold, a flu or feel run down, here are the foods that can boost your health and make you feel better.
You need to drink to stay hydrated and if you're not hungry, the best way to get some healthy vitamins, energy-giving carbohydrates, disease-busting antioxidants and water is to make a simple smoothie. Use any fruit or vegetables you like as long as they are fresh or frozen. Avoid preserved fruit and pasteurised fruit juices – they lost most of their nutrition value and won't give your body what it needs.
Ginger helps to settle upset stomach and also fights inflammation so is ideal for colds and flus. Lemon adds a bit of vitamin C and can also help your calm your stomach. If possible, make it fresh – take a small chunk of ginger (equal to a teaspoon), peel and chop it finely, put it in a cup and add boiling water, leaving the ginger pieces in. According to your taste, add lemon juice and you can also add a natural sweetener such as agave syrup.
You need to ensure you get protein, minerals and salts that your body needs to recover. A simple lentil soup or dahl gives you exactly that and more – lentils for healthy protein, carbohydrates and minerals, vegetables for vitamins, garlic and onions help fight bacteria and you can add powerful spices such as turmeric, ginger and oregano that help fight inflammation and help your breathe easier. Use whatever vegetables you have at home and whichever type of lentils! Just throw it all in one pot with spices, salt and whatever additions you might fancy and let it boil – minimum effort, maximum effect!
Bananas are a great food when you're ill – a good source of energy, some vitamins and minerals and even a bit of protein! If you have a sore throat, slice a couple of bananas and freeze them (they'll freeze very fast this way). Then put the frozen banana chunks in a blender, perhaps with a handful if berries, and voila, you have a delicious ice-cream – soothing for your throat and nutritious!
You need to drink a lot when you're ill and whilst you're at it, you may as well get some herbal help. Liquorice and fennel soothe your throat and stomach and thyme helps you get rid of coughs. It's best to get a box of this sort of tea when you're healthy so when needs be, you can just reach in the cupboard.
Humble porridge can be the greatest get better meal – easy to digest, full of vitamins and minerals, healthy carbohydrates, fats and protein. You don't even need to have a plant milk handy, just boil oats in water until it becomes creamy, add raisins or currants, other dried or fresh fruits, nuts and seeds. If you want to go very easy on the stomach, when boiling the oats, add a finely diced apple – that makes the porridge lighter and even easier on your digestion.
---
For references and more information, see The Incredible Vegan Health report or visit Nutrition News for latest studies on diet and health.
Scroll up