minute reading time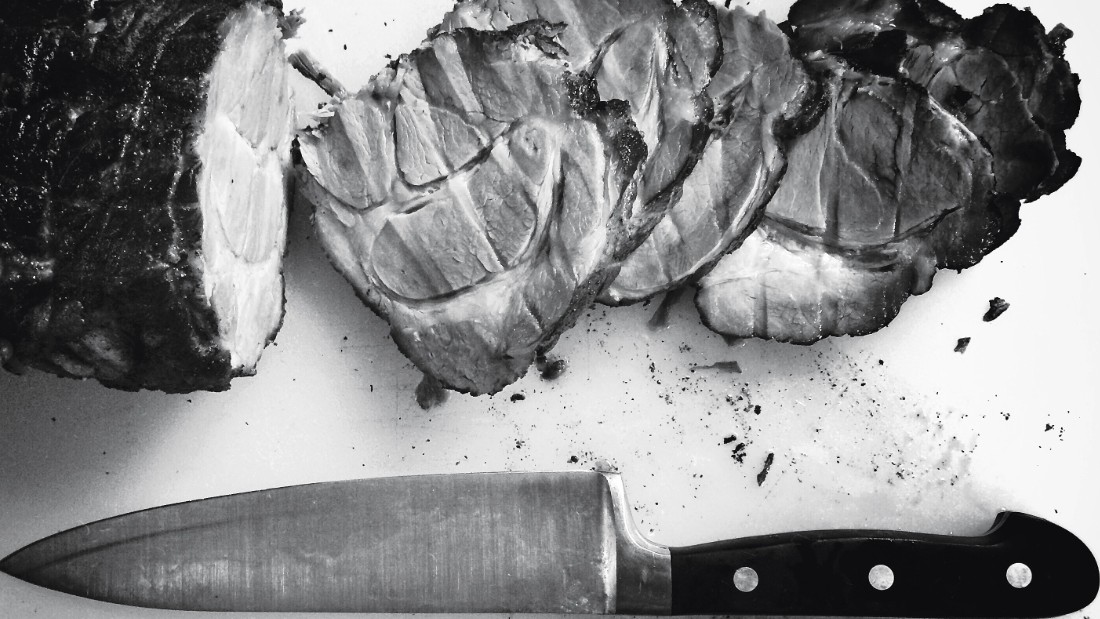 THE UK's premier health charity the Vegetarian & Vegan Foundation (VVF) has today backed leading cancer experts' warnings on eating processed meats. The World Cancer Research Fund (WCRF) has warned people that if you eat 50g of processed meat – the equivalent of just one sausage – a day then your risk of bowel cancer is increased by 20 per cent.
VVF senior nutritionist, Amanda Woodvine, says: "The WCRF really has hit the nail on the head by highlighting the serious health implications of eating meat, such as within a traditional "Full English' breakfast. People who eat two or more portions of red meat a day increase their risk of bowel cancer by one-third – so you really can make a positive difference to your health by going vegetarian."
There is compelling evidence that veggie diets can cut the risk of heart disease, stroke and certain cancers. And they are useful in controlling weight, diabetes, lowering blood pressure and cholesterol. A veggie diet is also laden with cancer-fighting foods. In the top ten are: Dark green leafy vegetables, broccoli, Brussels sprouts, cabbage, curly kale and watercress) Oats and other wholegrains (wheat, rye, millet and quinoa) Berries (cranberries, blueberries, raspberries and blackberries) Garlic Yams and sweet potatoes Peas, beans and lentils B12 fortified foods Flax seeds – ground up and oil; Tofu, miso and other traditional soya products Giving up processed meat doesn't mean that you have to miss out on all of your old favourites – including the "Full English'.
The VVF has produced a fantastic Veganiser chart which can be viewed at www.vegetarian.org.uk/goingveg.html and includes a great health boosting veggie breakfast! For more information about how going veggie can add years to your life, visit www.vegetarian.org.uk, email info@vegetarian.org.uk or call 0117 970 5190.
For more information about this media release, contact press officer, Helen Rossiter on 011 7944 1000 or email press@viva.org.uk or senior nutritionist, Amanda Woodvine, on 0117 970 5190.
Traditional breakfast 1 Cereal with dairy milk and fruit served with orange juice Veganised Breakfast 1 Cereal with fortified soya/rice milk and fruit, served with orange juice Traditional Breakfast 2 Scrambled eggs, toast, sausage, cup of tea Veganised Breakfast 2 Scrambled tofu, wholemeal toast, veggie sausage, cup of tea with soya milk Note: nutritional breakdown below refers to the egg part of the breakfast.
Scrambled eggs versus Scrambled tofu 2 eggs, scrambled Same weight (120g) of scrambled tofu Calories 308 v 98 Fat 28g v 7.2g Cholesterol 361mg v nil That's a saving of more than 200 calories just by making the switch! (If you ate just 30 calories too many every day you'd put on two pounds at the end of a year. So if you ate scrambled eggs every day and switched to tofu, you'd lose about one and a half stones in weight after a year!) Recipe for Scrambled Tofu Serves 2 10-15 minutes: 5 minutes preparation time, 7-10 minutes to cook.
1 block of firm tofu 1 tbsp oil 1 small onion, finely chopped Turmeric (mild tasting yellow spice – watch you don't get it on clothes, as it stains! It's available in all supermarkets, health and Indian stores) Chilli (only if you like hot spicy food!) Chopped spring onion (if you like it) Salt and pepper Bread for toast 1. Remove the tofu from its wrapper and drain all the water out. 2. Pat dry using a clean tea towel and then squash it between two plates so that the excess water drains out. 3. Add one tbsp of oil to a frying pan and heat gently. 4. Add chopped onion. 5. When the onion is beginning to soften and brown (after about five minutes) crumble in the tofu – it should be in small pieces about the size of peas. 6. Gently fry for a couple more minutes and add some turmeric, chilli and spring onion if you want them and a little bit of salt and pepper. 7. Serve with toast and any other breakfast things you fancy! This is a great alternative to scrambled eggs. It's good on its own on toast – or add it to a big cooked breakfast with grilled tomatoes, hash browns, beans and mushrooms!