minute reading time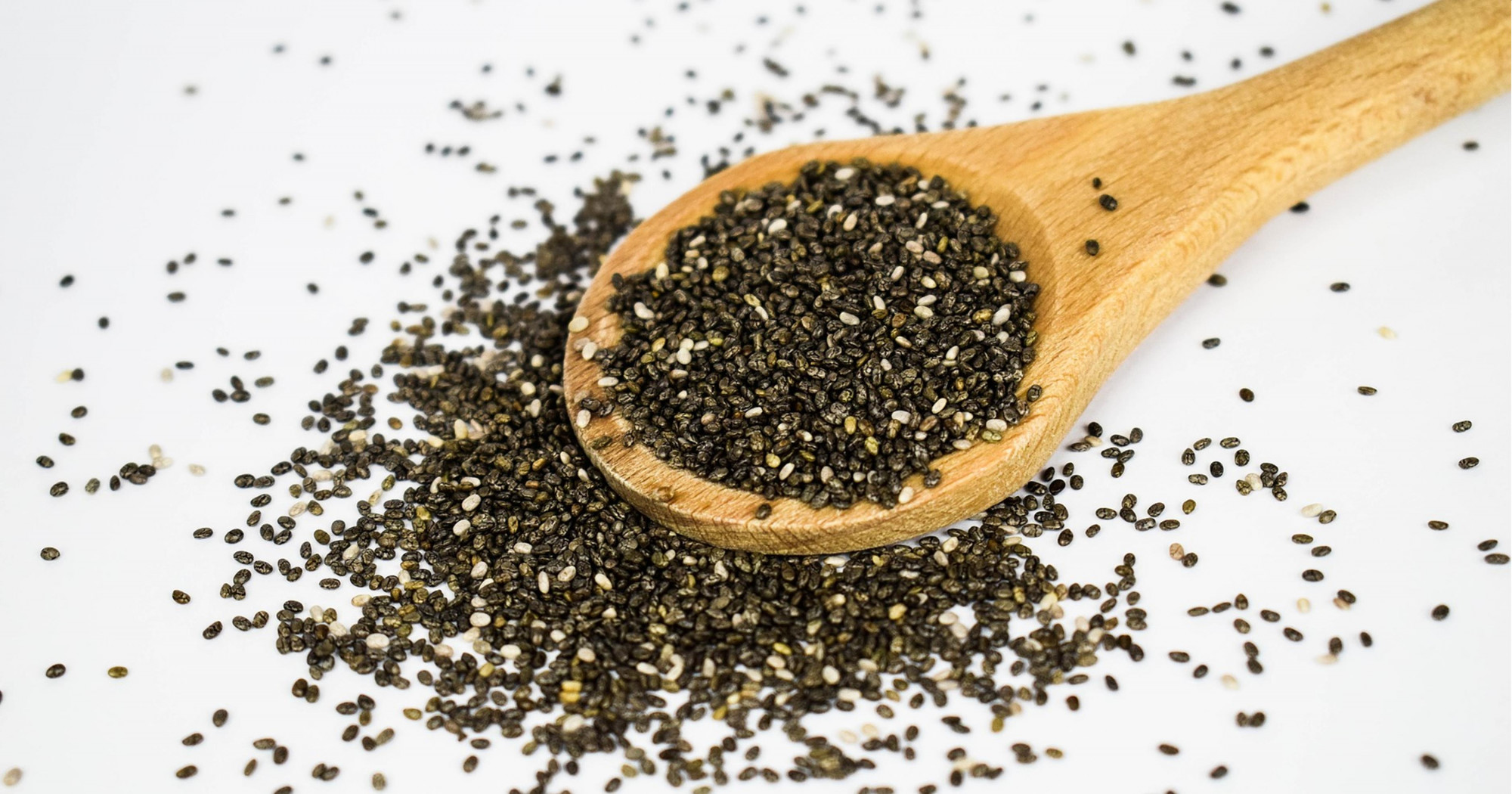 Chia seeds are popping up everywhere these days, from savoury snacks and breads to sweet desserts and breakfasts. Are they just a fun addition to your diet or do they pack a powerful punch of nutrients?
A little bit of background
Chia plant – Salvia hispanica – belongs to the mint family and naturally grows in Central America, from Mexico to Nicaragua. Chia seeds were a common food for the Aztecs and also the Teotihuacan and Toltec people. The Mexican Tarahumara tribe is famous for being the world's greatest distance runners and they rely on a drink called Iskiate, a mixture of chia seeds, lemon and water, for energy. As chia seeds gained popularity, their cultivation expanded and today, chia is grown in Mexico, Guatemala, Nicaragua, Argentina, Bolivia, Ecuador and Australia. New varieties of chia have been developed in the United States for cultivation in northern latitudes to prevent frost damage.
Chia cultivation requires only low amounts or no fertilizers and doesn't need too much water so it's a very environmentally friendly crop. Also, there are no major pests or diseases affecting chia plants and essential oils in chia leaves have repellent properties against insects – ideal for organic farming!
What's in it for you?
Nutrient
100g
1 teaspoon (3.4g)
Recommended intake (adults)
Energy kcal
486
17
2,000-2,500
Energy kJ
2,034
69
8,400-10,500
Protein (g)
16.5
0.6
45-55
Fat (g)
31
1
75-99
– saturated fat
3.3
0.1
23-31 (maximum)
– monounsaturated
2.3
0.08
52-68 (all types of unsaturated fats)
– polyunsaturated
23.6
0.8
Fibre (g)
34
1.2
18
Calcium (mg)
631
21
700
Iron (mg)
7.7
0.3
8.7-14.8
Magnesium (mg)
335
11
270-300
Potassium (mg)
407
14
3,500
Selenium (µg)
55
1.9
60-75
Zinc (mg)
4.6
0.16
7-9.5
This tiny little seed truly is a nutritional powerhouse – it's an excellent source of energy, healthy omega-3 fats, protein, fibre, calcium, potassium, magnesium, selenium and iron. Chia seeds can be mottled black, grey or white but brown indicates that the seed is unripe. In terms of nutrition value, there's no difference.
Chia seeds have the absolutely best fat composition possible – of total fat, 55 per cent is omega-3 fats (that we need the most of), 18 per cent is omega-6 fats (that we need less of), six per cent omega-9 fats (we need some of these too) and 10 per cent saturated fat (that we don't need but most oils contain a low percentage).
Chia seeds are also packed with powerful antioxidants which not only help protect our health but can also help reduce levels of inflammation in the body. Latest studies show that the antioxidant content is even higher than previously thought.
How do you use chia?
Chia seeds can be eaten whole, raw or cooked, ground into flour, mixed in drinks or pressed for oil. They have a neutral flavour which makes them very versatile. Ground seeds can be added to breads and sweet bakes or blended with smoothies or soups for a nutrition boost. Whole seeds can be included in a wide range of foods for a little texture – cereal, granola bars, smoothies, salads, bean burgers, crackers, pancakes.
Chia seeds absorb 10-12 times their own weight in water and when soaked, they form a gelatinous sphere. This is a great property of the little seed because you can easily make a nutritious chia pudding with just chia seeds, sweetened plant milk and fresh or dried fruit – mixed in a ratio of about 1:10 chia to liquid and soaked for a couple of hours or overnight. See www.veganrecipeclub.org.uk for recipes.
Eating or drinking soaked chia seeds improves your hydration as they gradually release water when digested. Soaking also improves the availability of the nutrients and makes chia seeds easier to digest. But precisely because chia seeds absorb water so well, if you eat them unsoaked, make sure you also drink plenty of water so they don't soak up water from your body!
Soaked chia seeds can also work as an egg substitute in baked foods because of the gel they produce.  Use about one tablespoon of seeds mixed with three tablespoons of water to replace one egg – use ground flaxseed if you don't want the seeds to be noticeable (whole seeds would look like poppy seeds in the finished bake so if you don't want that, use ground chia and no one will know).
Anything to worry about?
No, not really as far as we know. As with anything else, you shouldn't rely on one food to provide most of your nutrients so it's good to mix things up so your diet doesn't lack variety.
Take home message
Chia seeds are an excellent addition to your diet and provide a bunch of important nutrients. Growing of chia is also sustainable and environmentally friendly although chia seeds are an imported food so the shipping obviously isn't entirely green.
It might seem that chia seeds are expensive but you only use small quantities so when you do the maths and don't use excessive amounts, it's good value for money in terms of its health benefits.
Cheers to chia!