minute reading time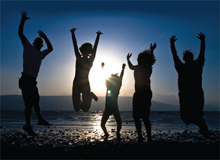 Order our brand new Break Free report bringing you an overwhelming amount of science-based evidence speaking against dairy and other animal products and learn about our Break Free diet designed for people of all ages. You can also download it for free.
Guide
An easy-to-read guide explaining the theory but giving you plenty of practical advice, menu planner and healthy eating tips for children as well as adults. Read, download or order it here.
And finally here's our updated calcium fact sheet.