minute reading time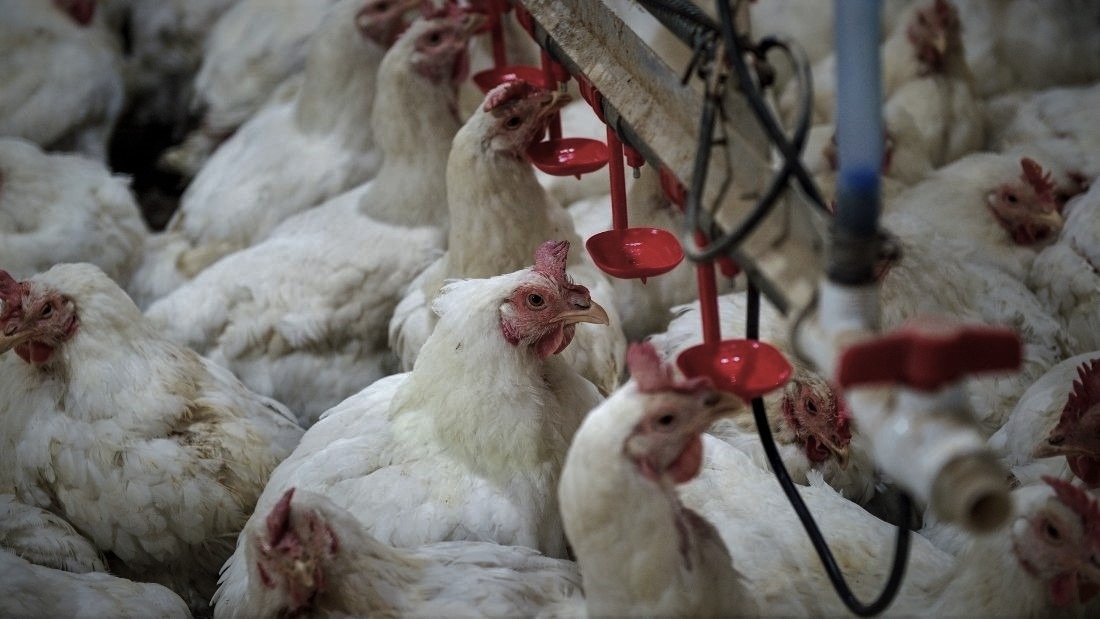 Poultry farmers in the UK are now facing strict lockdown measures to try and control the spread of avian influenza. Those not complying face up to three months in prison or unlimited fines.
This comes after the risk level for avian influenza in the UK was raised from 'medium' to 'high' last week as an increasing number of cases of are being reported from around the country. At the start of November, a low-pathogenic H5N2 strain was confirmed at a small farm in Kent, 480 birds (including swans, pigeons, chickens and ducks) were culled to limit the spread. This was followed by an outbreak of the highly pathogenic H5N8 in a poultry farm producing hatching eggs in Cheshire – 13,500 birds were killed. A third case of H5N8 was confirmed at a broiler breeder farm in Herefordshire. H5N8 has also been confirmed in a number of dead wild birds; a greylag goose and four Canada geese in Gloucestershire; black swans near Dawlish in Devon and a wild goose near Weymouth in Dorset.
UK Chief Veterinary Officer Christine Middlemiss said: "I have today declared a national Avian Influenza Prevention Zone (AIPZ) legislating for actions all bird keepers must take to help prevent the disease spreading to more poultry and other domestic birds".
"Whether you keep just a few birds or thousands, you are now legally required to meet enhanced biosecurity requirements and this is in your interests to do, to protect your birds from this highly infectious disease."
Public Health England says the risk to public health is very low and the Food Standards Agency advises that bird flu poses a very low food safety risk for UK consumers. However, the global spread of bird flu is considered to be a pandemic threat.
H5N8 has not infected any humans worldwide to date but other bird flu viruses have and the possibility that it might do cannot be ruled out. The highly pathogenic H5N1, for example, first reported in 1996 in China, is now prevalent in poultry across Asia and Africa and has caused more than 15,000 outbreaks in birds raised for eggs and meat. More than 240 million poultry – including chickens, ducks, turkeys and geese – have either died from infection with H5N1 or been slaughtered in an effort to stop it spreading. Since 2003, 861 confirmed human cases and 455 deaths due to H5N1 have been reported to the World Health Organisation from 16 countries (none in the UK). So, although human cases are relatively low, around 60 per cent of those infected died. Most infections resulted from direct contact with poultry, but a small number of person-to-person cases have been reported among those caring for relatives.
Flu viruses constantly change, which is why a new vaccine is developed every year for seasonal flu. It could be catastrophic if H5N1 mutated to become easily transmissible between people, like Covid-19. David Nabarro, senior public health expert at the World Health Organisation, said the "range of deaths could be anything between five and 150 million". Other strains, that have infected humans, causing concern include H7N9 (since 2013) and H5N6 (since 2014). There will be more to come.
Factory farms are the perfect place for mutating viruses to thrive and spread – overcrowded, filthy and densely packed with stressed animals that have low immunity due to being bred for rapid growth. If you wanted to create a perfect environment for a new virus, you would be hard-pushed to beat an intensive poultry or pig farm.
Scientists have been warning about the human health risks posed by factory farms for years, many thought the next pandemic would be caused by an avian flu virus emerging from poultry or pigs (the 2009 swine flu pandemic originated in pigs in Mexico). The best way we can combat the risk of future pandemics is to go vegan and end factory farming – before it ends us!
Find out more about the links between factory farming and zoonotic diseases here.