minute reading time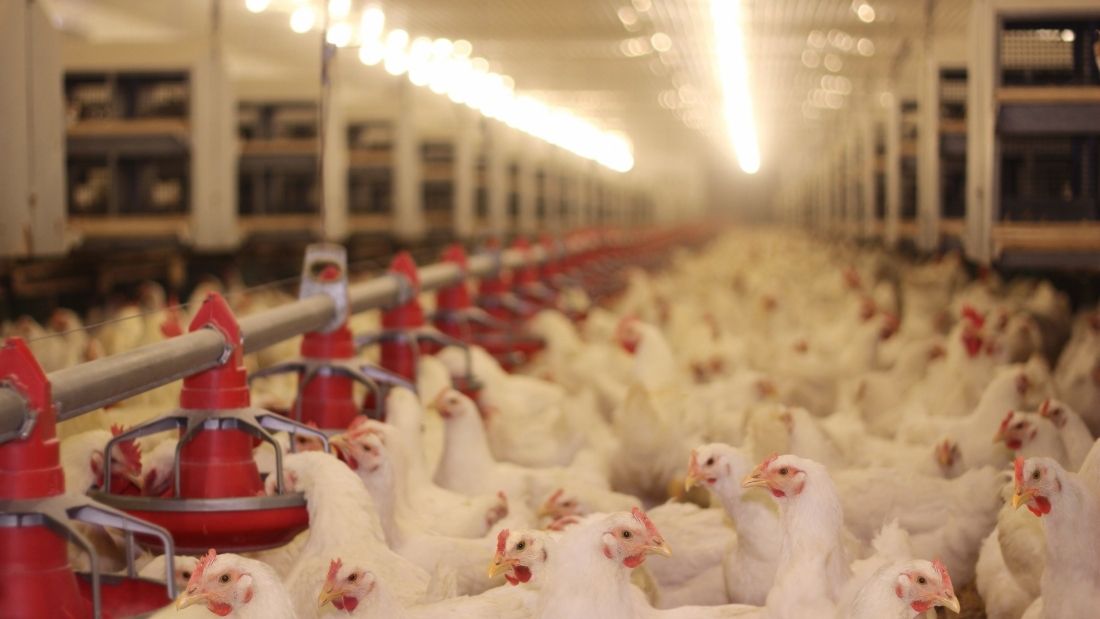 Last week the government increased the risk of bird flu hitting the UK from low to medium. This week it has arrived – not just in one, but in two UK locations.
On Monday (2 November) a low-pathogenic H5N2 strain of avian flu was confirmed at Chookies Farm and Feed Store near Deal in Kent. All 480 birds (including swans, pigeons, chickens and ducks) are to be culled to limit the spread of the disease.
Yesterday (3 November) an unrelated outbreak, caused by H5N8, was reported at a farm which rears broiler breeder chickens in Frodsham, Cheshire. Testing has confirmed it is the highly pathogenic strain circulating in Europe. H5N8 can cause serious disease in poultry and other birds and all 13,500 birds at this farm will be culled.
The reason all birds are killed on infected farms is to prevent infection spreading to other farms. The highly pathogenic H5N1, for example, was first reported in 1996, when it was found in commercially farmed geese in the Guandong Province of China. H5N1 is now prevalent in poultry across Asia and Africa, causing more than 15,000 outbreaks in domestic birds (raised for eggs and meat). More than 240 million poultry – including chickens, ducks, turkeys and geese – have either died from the infection or been slaughtered in an effort to stop it spreading.
The global spread of this highly pathogenic strain in birds is considered to be a significant pandemic threat. Since 2003, 861 confirmed human cases and 455 deaths due to H5N1 have been reported to the World Health Organisation, from 16 countries (not the UK). So, although human infection rates with this virus are relatively low, approximately 60 per cent of those infected have died.
The vast majority of human infections with H5N1 have resulted from direct contact with poultry, with just a very small handful of person-to-person cases spread among those caring for relatives. However, flu viruses constantly change, which is why a new vaccine is developed every year for seasonal flu. It would be an extremely serious cause for concern if the H5N1 virus mutated and became more easily transmissible between people, like Covid-19 for example. David Nabarro, one of the most senior public health experts at the World Health Organisation, said the "range of deaths could be anything between five and 150 million".
But it's not just H5N1, there are other strains that have caused concern in recent years including H7N9 (since 2013), H5N6 (since 2014) and H5N8 (since 2016). There will be more to come. Factory farms are the perfect place for mutating viruses to thrive – overcrowded, filthy places, packed with stressed animals with low immunity due to being bred for rapid growth. If you wanted to create an ideal environment for a new virus to emerge, you would be hard-pushed to beat an intensive poultry or pig farm.
Temporary control zones have been put in place around the infected premises in Kent and Cheshire and alerts are being sent out to people who keep birds. Dr Gavin Dabrera, Consultant in Acute Respiratory Infections at PHE (Public Health England), said: "Avian influenza remains an uncommon infection in humans and the risk to the UK population remains very low – we will continue working with Defra and the local Health Protection Team to monitor the situation closely. Do not touch any sick or dead birds and make sure to wash your hands thoroughly with soap after contact with any animal".
The government are clearly concerned. Scientists have been warning about the human health risks posed by intensive animal farming units for years. Most thought the next pandemic would be caused by a flu virus emerging from poultry or pigs (the 2009 swine flu pandemic originated in a pig farm in Mexico). The best way to combat the risk of further pandemics caused by an avian flu virus is to go vegan and end factory farming.
Find out more about the links between factory farming and zoonotic diseases here.