Shift your performance to a whole new level!
Why going vegan is the best thing you can do for yourself and how to start – for football players and fans, too!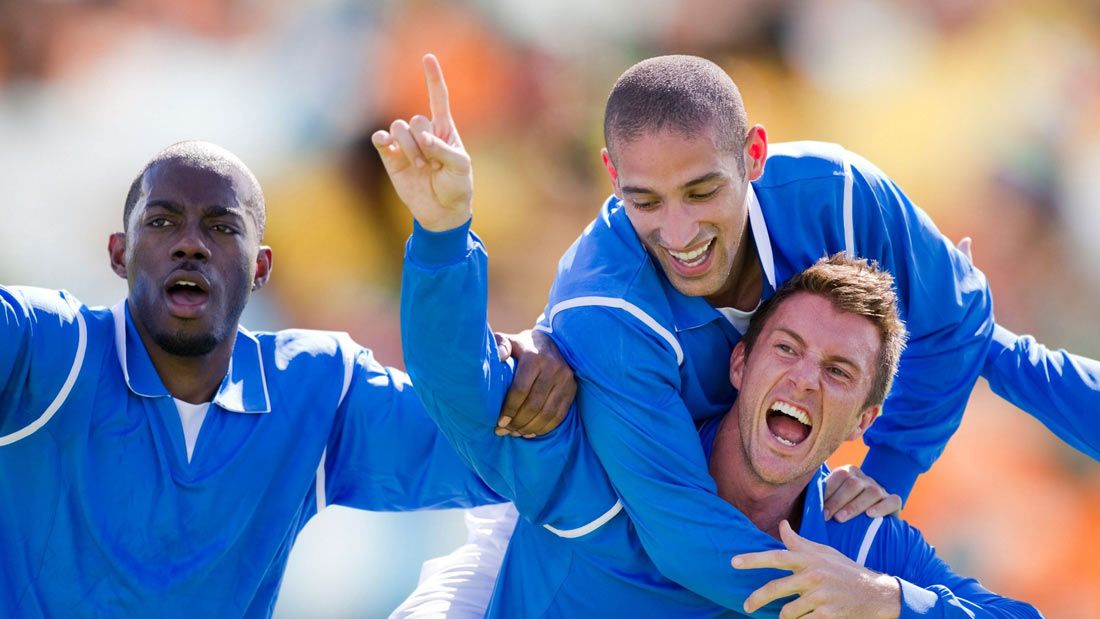 What advantages does veganism offer?
Athletes all over the world are going vegan to improve their athletic performance, recovery and stamina. Their results speak for themselves – they are faster, stronger, have greater endurance and sharper thinking.
When you cut all animal products from your diet, you stop weighing your body down with hard-to-digest foods, dangerous saturated fats and cholesterol, and many toxic substances. Building your diet on plant foods improves your digestion, gives you more energy, plenty of protein for strong muscles and heaps of antioxidants that speed up recovery and protect your blood vessels.
Learn more about it in The Vegan Edge.
Top football players like Hector Bellerín, Sergio Aguero, Chris Smalling, Jack Wilshere, Neil Robinson, Alex Morgan, Fabian Delph or Jermain Defoe are vegan and crediting their great successes to the lifestyle.
How do I start?
Once you've made the decision, you're ready to start your vegan adventure! To make sure you have all your body needs, build your daily diet from these Essential Food Groups and use them to plan your meals – here's how.
Depending on your training, work out how much energy and nutrients you need daily – we've made a handy page for you to do that in just a couple of minutes!
Can I follow a meal plan to make sure I have all I need?
That's what we're here for! To help you every step of the way.
If you're a pro football player, the Strength Athlete meal plan is for you.
If you play for fun, Endurance Athlete is probably the right fit.
And how about football fans and family? We've got you covered too! Try the Moderately active or Active person – you'll know where you fit!
Anything else I need to know?
Yes, if you're unsure about anything nutrition related, check out our Nutrition Basics page.
For friendly advice, practical tips and common questions, head over to the Making the Change page and Materials – all freely accessible to make your vegan journey a roaring success!
See you on the field!
You might also like...
Scroll up