Switch to Ecotricity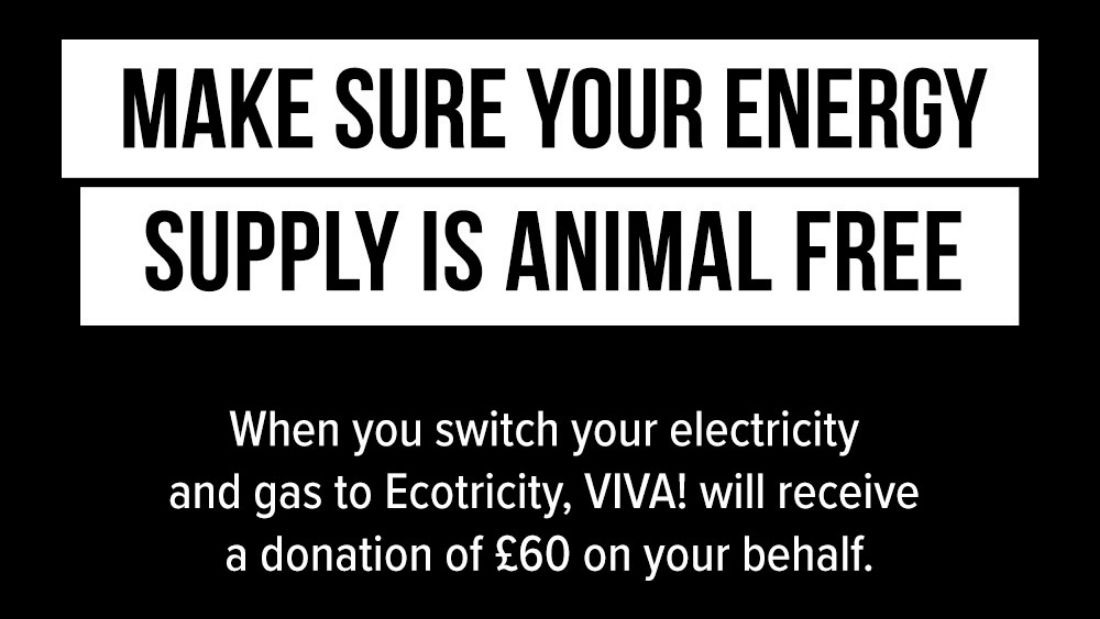 Ecotricity is the world's only officially vegan energy company — avoiding the use of farming and slaughterhouse waste that is commonly used even by green energy companies.
Switch your electricity and gas to Ecotricity and not only will you be using green energy at a fair price, they will also donate £60 to Viva! to help support our campaigns.
How to switch?
It's easy to switch! Get a quote from ecotricity — and make sure you quote 'VIVA' to get your £60 donation!
or call 0808 123 0123 quoting 'VIVA'.
Why ecotricity?
Ecotricity is the only energy supplier in the UK which is certified vegan (by both The Vegan Society and Viva!).
The most powerful action that you can take for your health, the environment and the animals is to go vegan. Ecotricity are helping our supporters ensure that their energy supplier is working as hard as they are to make a positive impact on the world.
Most energy suppliers in the UK use animal waste in their energy production.
Scroll up