Ask your MP to sign Early Day Motion to ban UK factory farming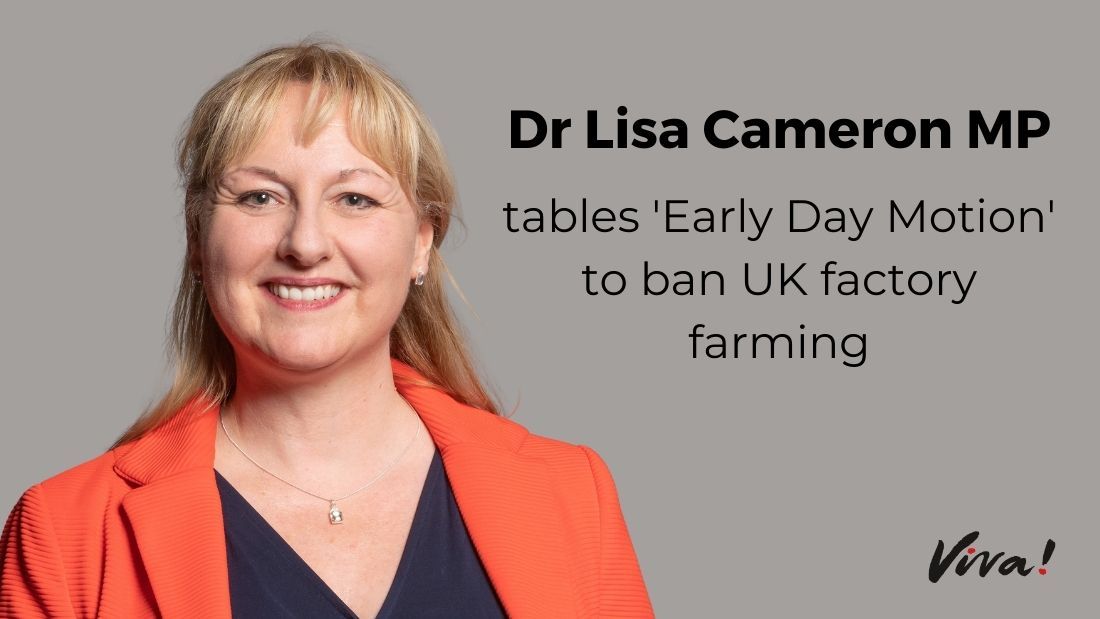 As part of our End Factory Farming Before It Ends Us campaign, Dr Lisa Cameron has put forward an Early Day Motion on behalf of Viva! proposing a debate in the House of Commons on the terrible suffering inflicted on more than one billion animals.
Early Day Motions (EDMs) are used to put on record the views of individual MPs or to draw attention to specific events or campaigns. By attracting the signatures of other MPs, they can be used to demonstrate the level of parliamentary support for a particular cause or point of view.
In her EDM, Dr Lisa Cameron notes that a poll in January this year revealed some 90 percent of UK residents want the Government to introduce an immediate ban on intensive farming methods and supports  Viva's request for Defra and Government to listen to the UK public on this issue.
Help get this EDM debated in parliament by writing to your local MP and asking them to sign it – all you need to do is complete the form below.
You might also like...
Scroll up