minute reading time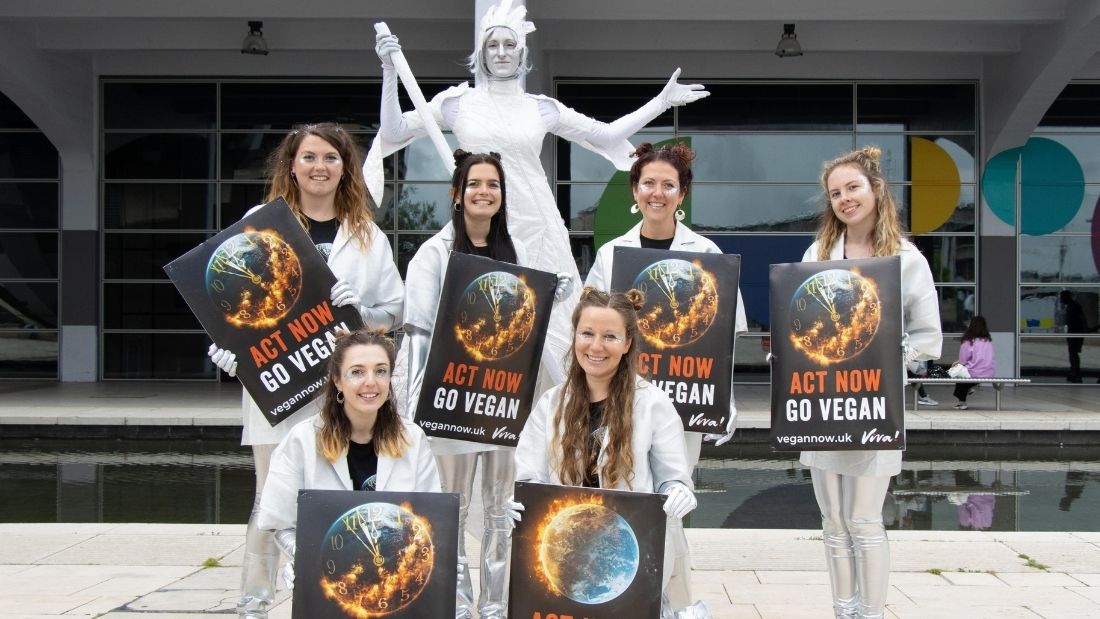 If you'd seen our office at 3pm last Friday afternoon, you would have seen sparkling metallic jackets and lamé leggings, gleaming doughnuts and a sense of excitement among the Viva! staff. It had been so long since our last street event (for obvious reasons!). Now, the team was buzzing to get out onto the streets and do some activism!  
The aim of our event was to celebrate the launch of our latest high-production short film, Oracle – highlighting the urgent need to choose Vegan Now if we want any chance of a habitable, healthy planet by the end of this century. 
Armed with eye-catching posters and Greggs' delicious vegan doughnuts, we certainly attracted the attention of passers-by with our futuristic theme as we set up at Millennium Square, Bristol. Throughout the event, our galactic stilt walker wowed the crowds while Oracle played out on We the Curious' big screen. It was amazing to see the truth behind the animal agriculture industries exposed in collaboration with the science museum.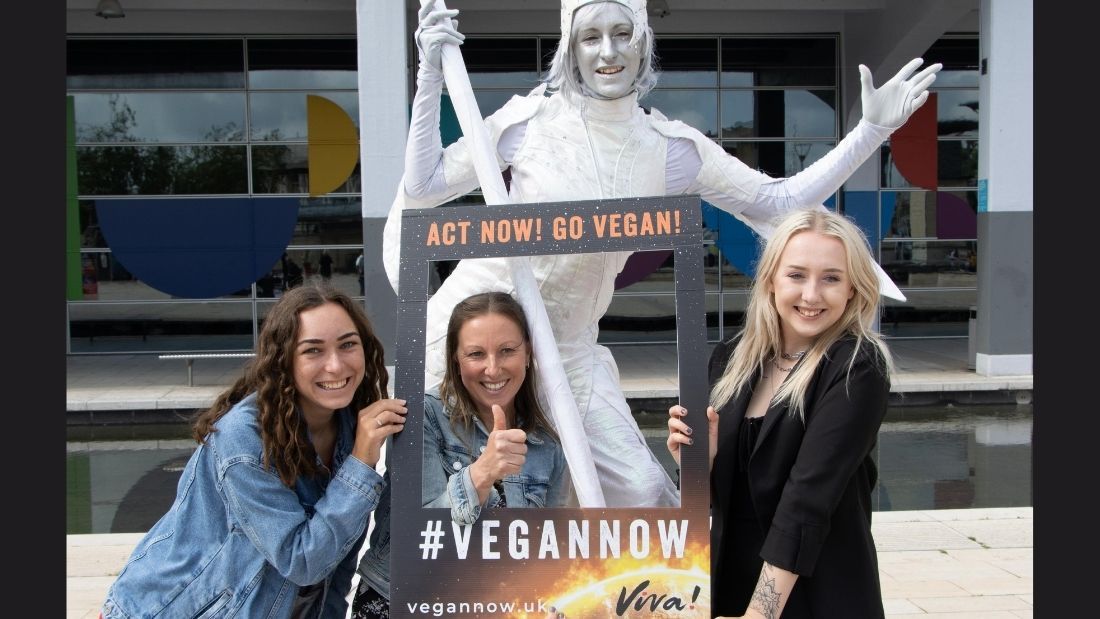 Unsurprisingly, with such a set-up, we immediately had crowds rushing over to ask: 'What are you doing?' Over three hours, we quickly went through our 400 doughnut samples; with lots of comments made about how tasty they were. Despite the growth of veganism and the range of products easily available, it still seems to shock people that plant-based food doesn't mean compromising on taste. In the words of two chefs, "these doughnuts taste just like normal doughnuts!" We heard the same words over and over again, and conversations then turned to the environmental impact of farming animals for food.  
More and more, people are in no doubt that the planet is in crisis and that we each have a responsibility to act. But with the media's confusing headlines and misleading information, it can be hard to know what to do to help. 
That's exactly why we were out on the streets, providing people with the peer-reviewed evidence that going vegan is the single biggest way we can help protect the planet – and ourselves. If you'd like to find out more, go to vegannow.uk.  
It was so nice to be out engaging with people on veganism again. If you'd like to join us for some more activism, please have a look at our current events. In the next three weeks, we'll be embarking on the next stage of our Vegan Now campaign with a fantastic burger van tour across the south of England. Find out more; we would love to see you there!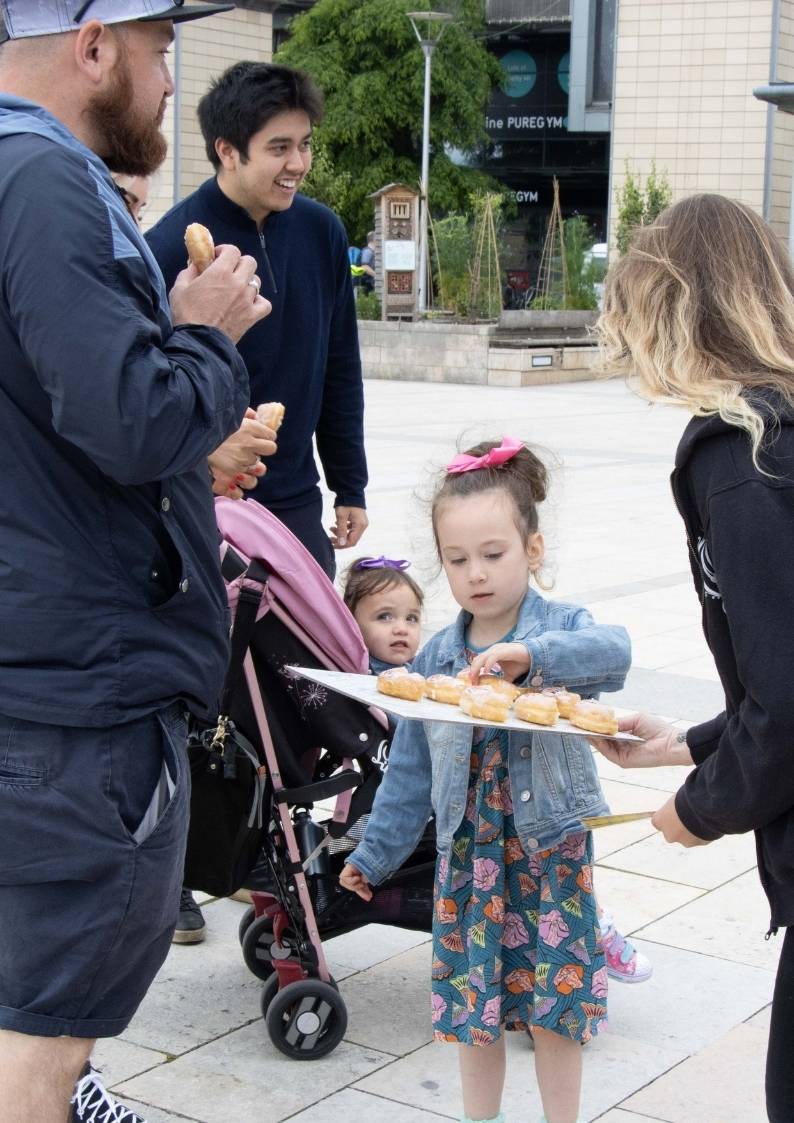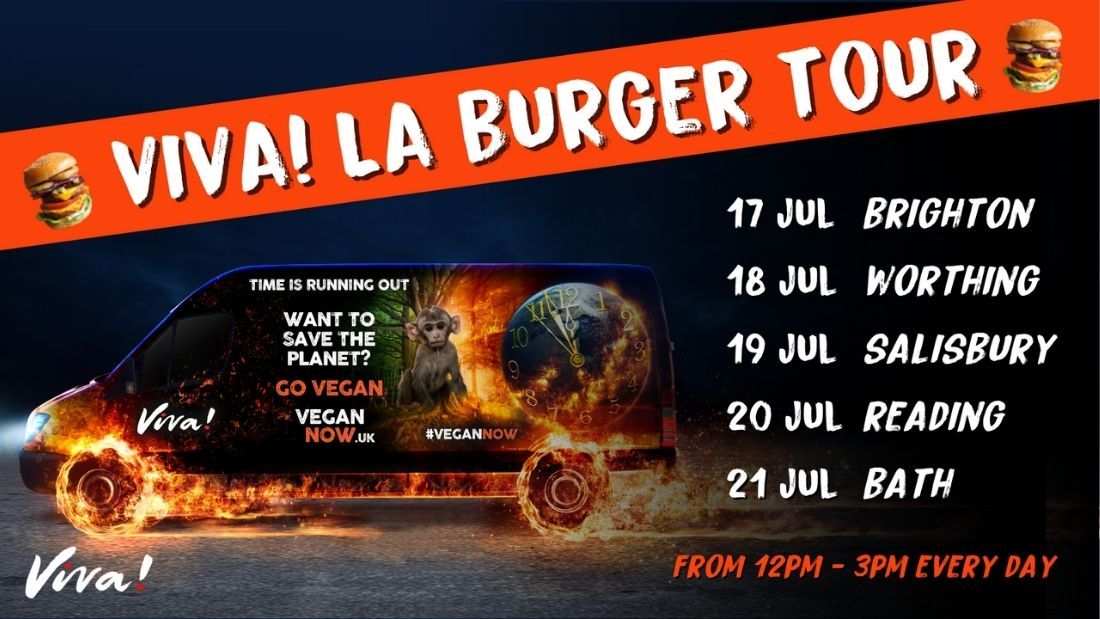 We'll also be bringing Oracle back for COP26 in November, when the world's governments will meet to discuss the climate crisis in Glasgow. For too long, the animal industries have wreaked havoc across our planet. It's time that the governments listen to the facts and end factory farming before it ends us.