Post published on March 8, 2021
minute reading time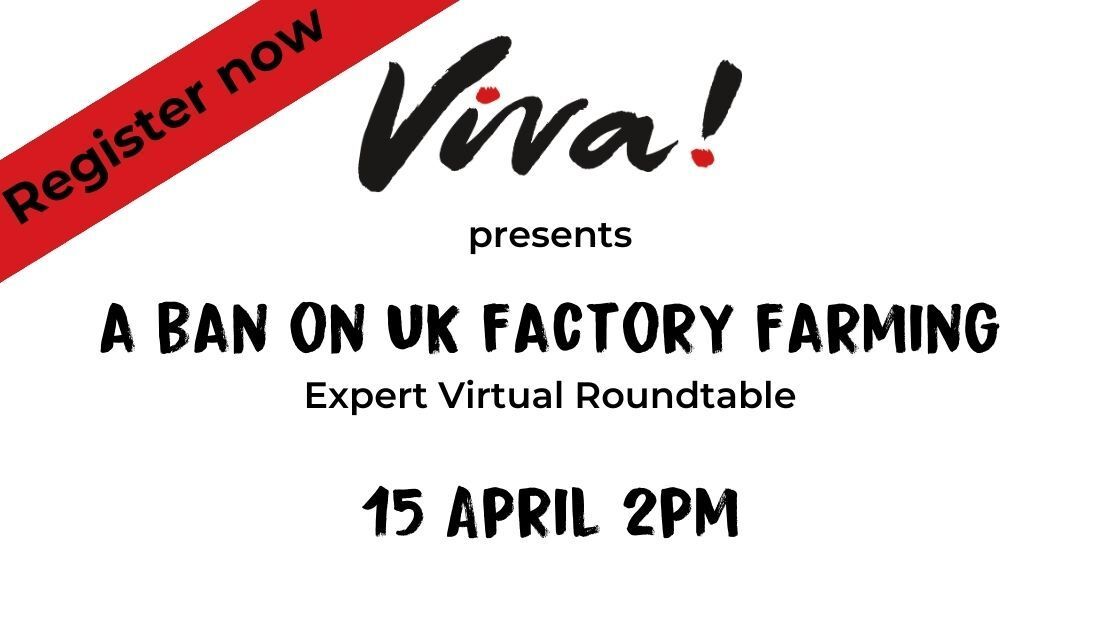 Join our virtual roundtable with the experts
Factory farming inflicts suffering on approximately one billion land animals in the UK every year, all to create cheap meat, dairy and eggs. Factory farms provide ideal conditions for the spread and mutation of viruses. A OnePoll survey published earlier this year revealed some 85 per cent of Britons support an immediate ban on intensive farming methods.
Join some of Britain's top experts to explore how we can protect animals and human health in the 2020s and beyond.
When is it?
Thursday 15 April 2021 (14:00 – 15:15 GMT)
Who's involved?
Daniel Capurro (Chair), Front Bench Editor, The Daily Telegraph
Juliet Gellatley, Founder & Director, Viva!
Sir Roger Gale MP, Conservative Member of Parliament for North Thanet
Chi Onwurah MP, Labour Member of Parliament for Newcastle upon Tyne Central
Dr Lisa Cameron MP, SNP Member of Parliament for East Kilbride, Strathaven and Lesmahagow
Kerri Waters, Viva!
Rebecca Knowles, Farmers For Stock-Free Farming and Viva! Scotland
Iain Tolhurst, Owner, Tolhurst Organic
Register now to join the roundtable
Ask your MP to sign Early Day Motion to ban UK factory farming