minute reading time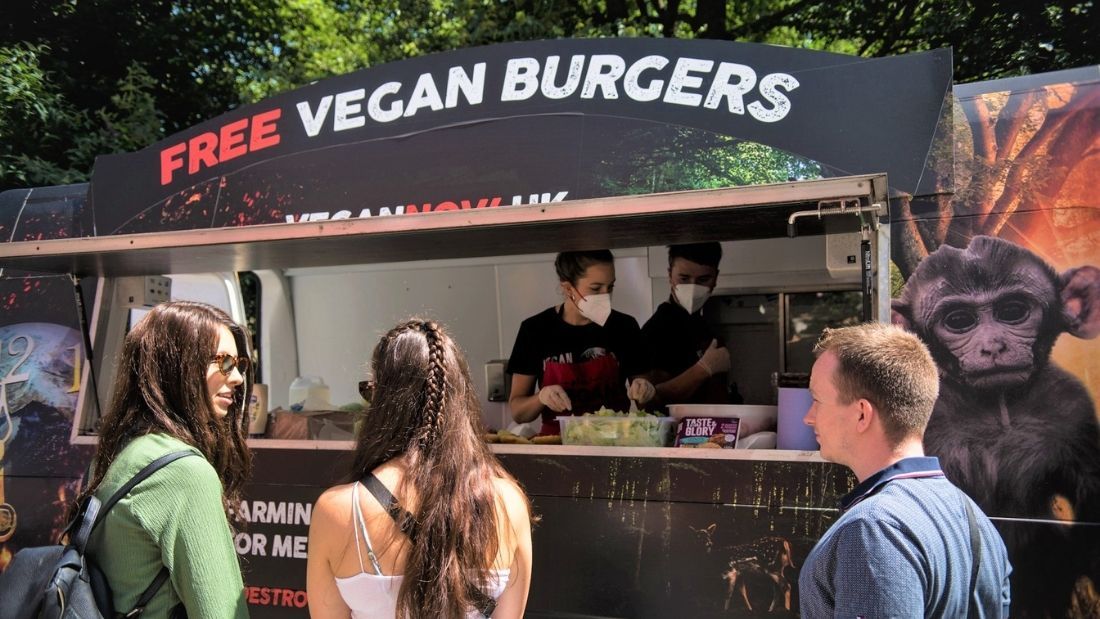 The Viva! La Burger tour hit the south of England to show the public how delicious Taste & Glory

burgers are – and how they can save the world by eating them!
Our forests are burning, our air is being polluted, our oceans are being poisoned, our soil degraded, and our wildlife wiped out. We are currently in the midst of an environmental emergency and animal agriculture is the leading driver. 
Fortunately, there has been a huge surge of new plant-based products appearing on supermarket shelves and vegan options are booming which comes to no surprise. In fact, a recent Vegan Society survey found that 1 in 4 Brits have cut back on animal products during the Covid-19 pandemic. 
So, Viva! decided to take our hugely successful Vegan Now campaign to the streets again, this time armed with over a thousand delicious cruelty-free Taste & Glory burgers to show the public just how easy going vegan is. 
During the back-to-back tour, Viva! visited Brighton, Worthing, Salisbury, Reading and Bath to hand out the hugely popular Taste & Glory burgers. 
Across the five cities, we handed out  a whopping 1,300 burger samples and spoke to more than 1,500 people about going vegan. Pretty much everyone said that they couldn't taste any difference from a regular beef burger. After trying the burgers, most said they would definitely have a vegan burger again and would love to try more vegan products in the future. 
Viva! staff and volunteers handed out our brand new Emergency leaflet which highlights the 7 major reasons to act now and go vegan! Conversations also turned towards animal rights and the health benefits of going vegan. 
The 2018 Oxford University study shocked the British public when they heard that going vegan has been conclusively proven to be 'the single biggest' way we can protect our planet and save our future. Eager to make changes to their diets for the sake of the planet, many pledged to give our V7 challenge a go! 
Others were thrilled to hear about the hundreds of recipes the Vegan Recipe Club has to offer, and lots of people went home with a copy of Viva!'s Budget Guide to Eating Vegan, busting the myth that delicious vegan food has to be expensive.  
There was an overwhelming positive response throughout all five events with so many people making the changes to head towards a vegan lifestyle.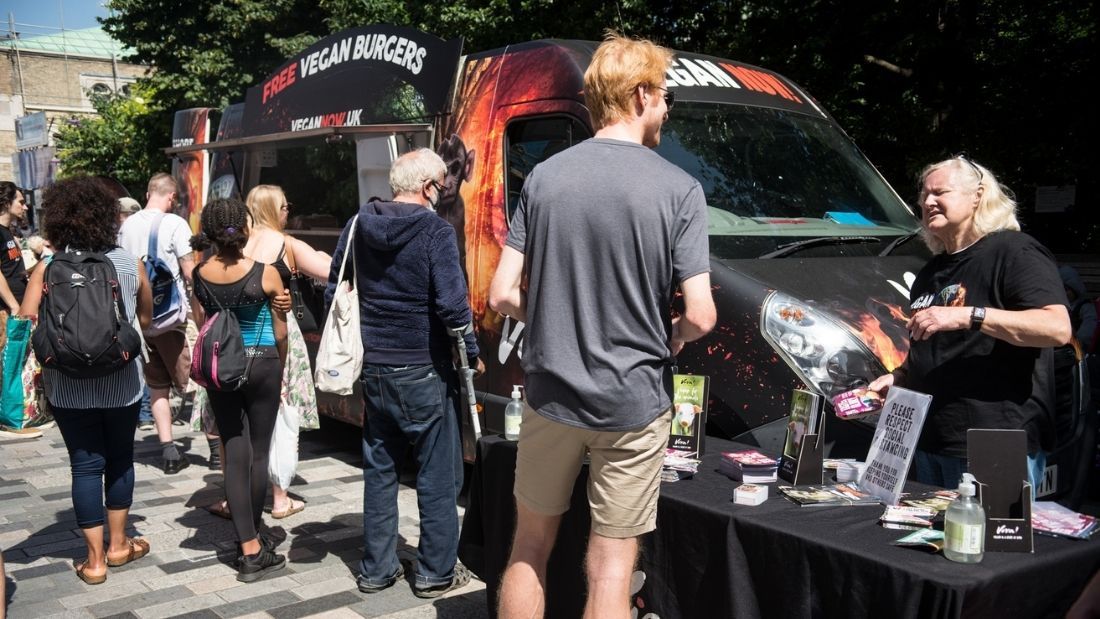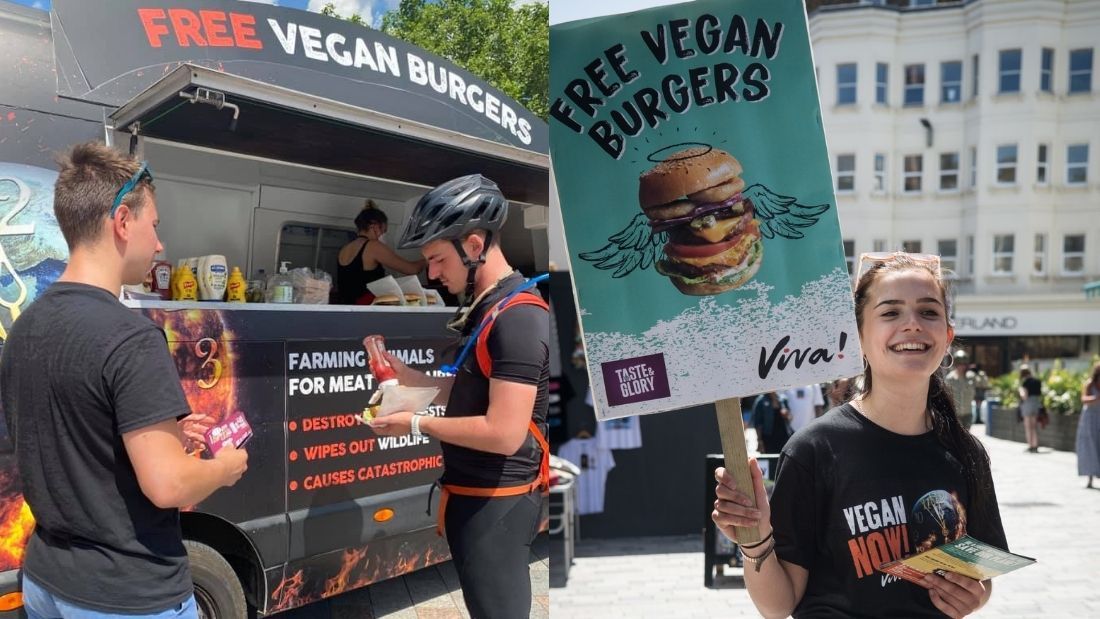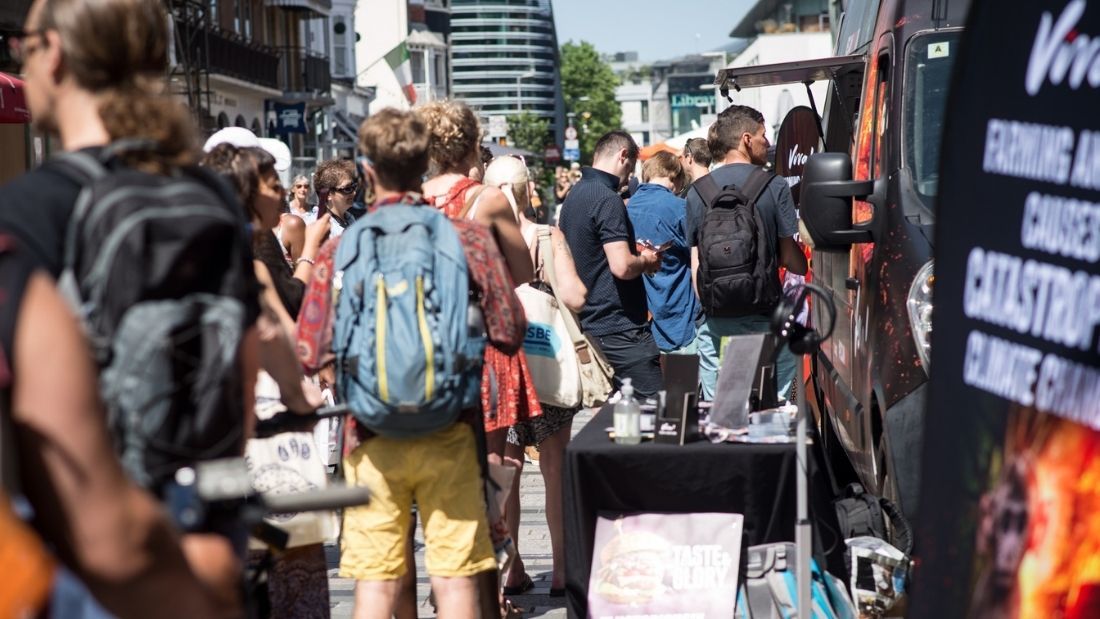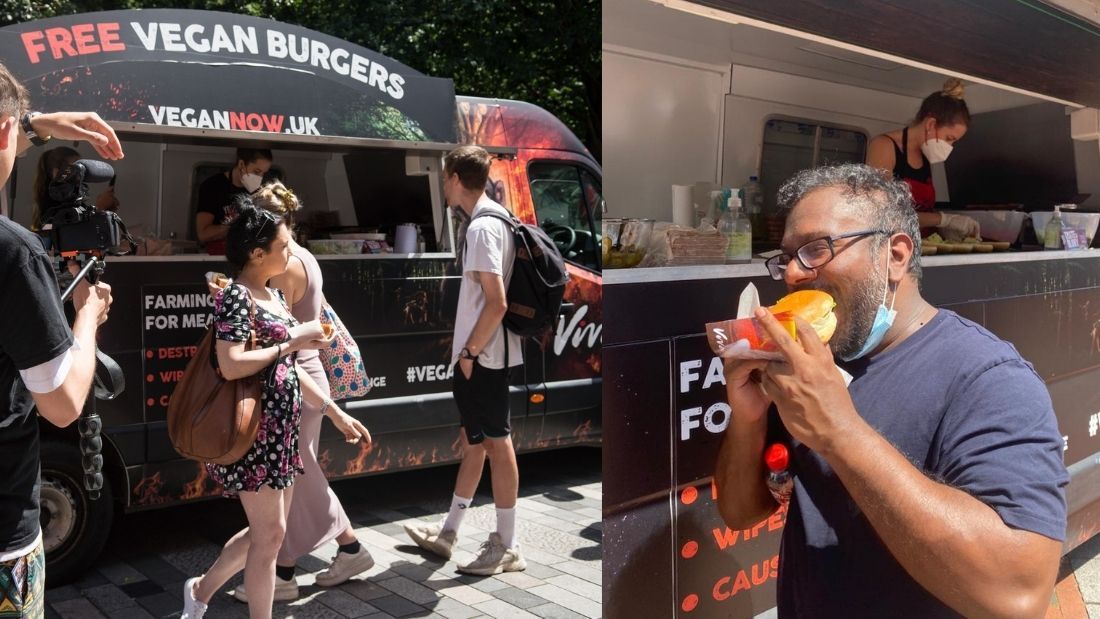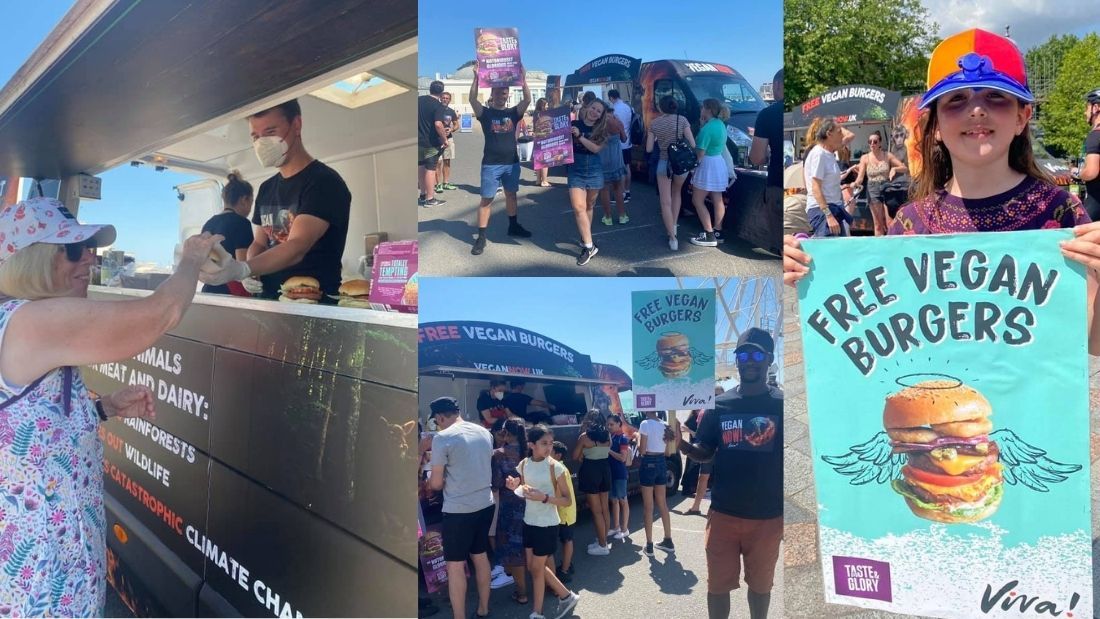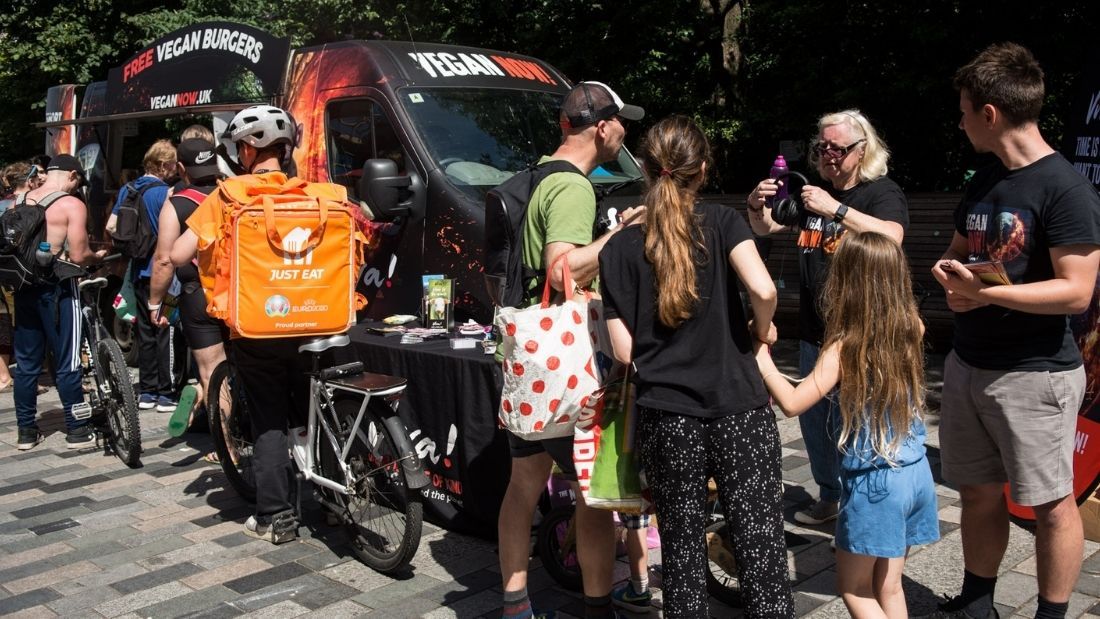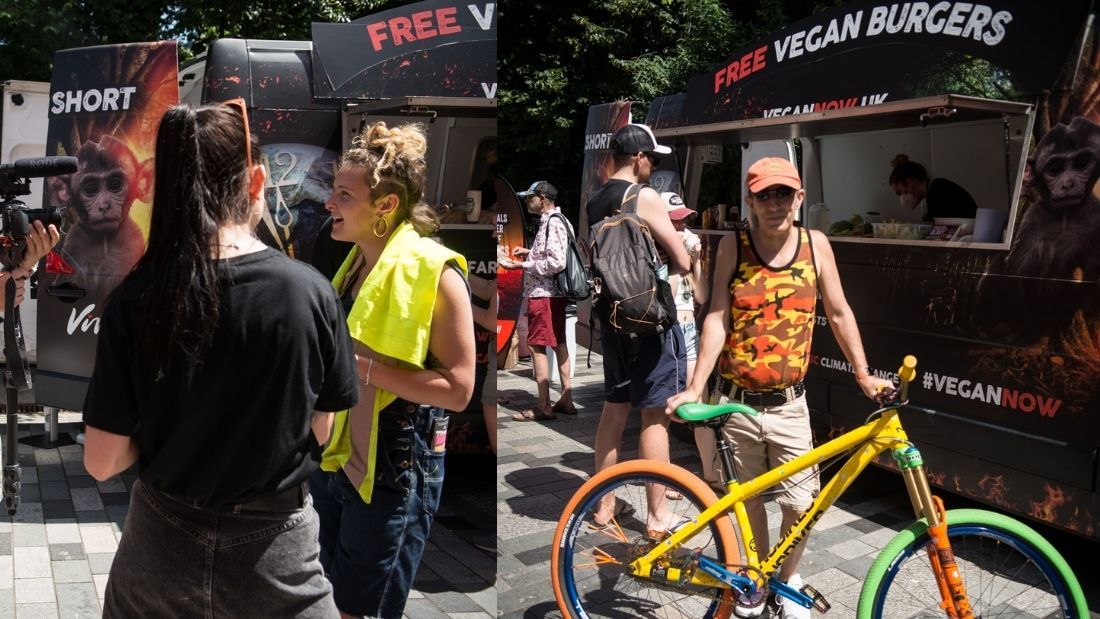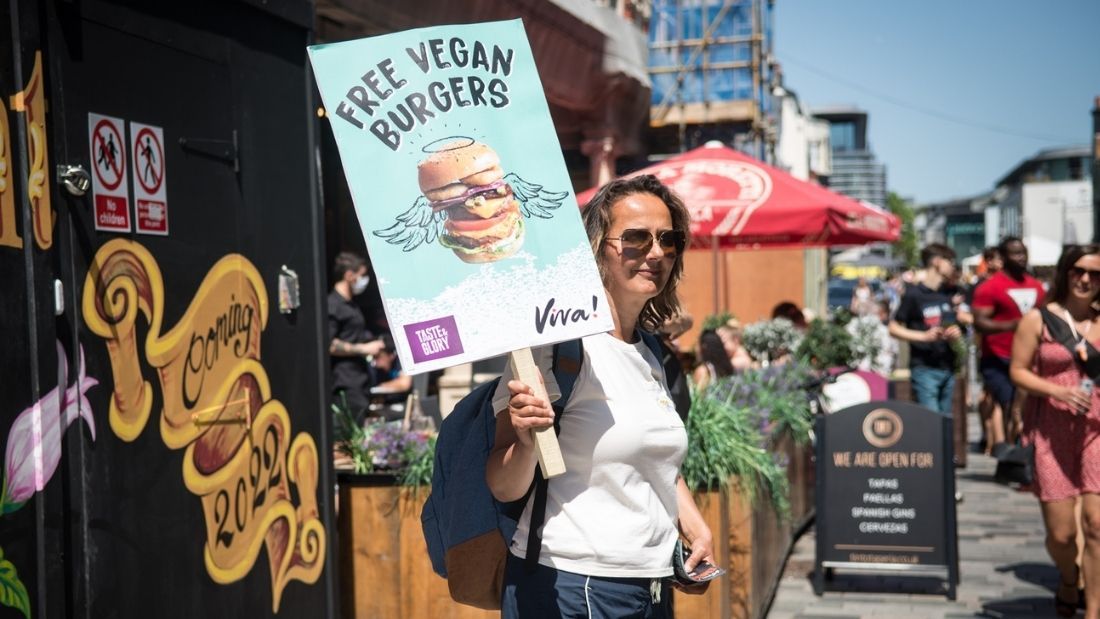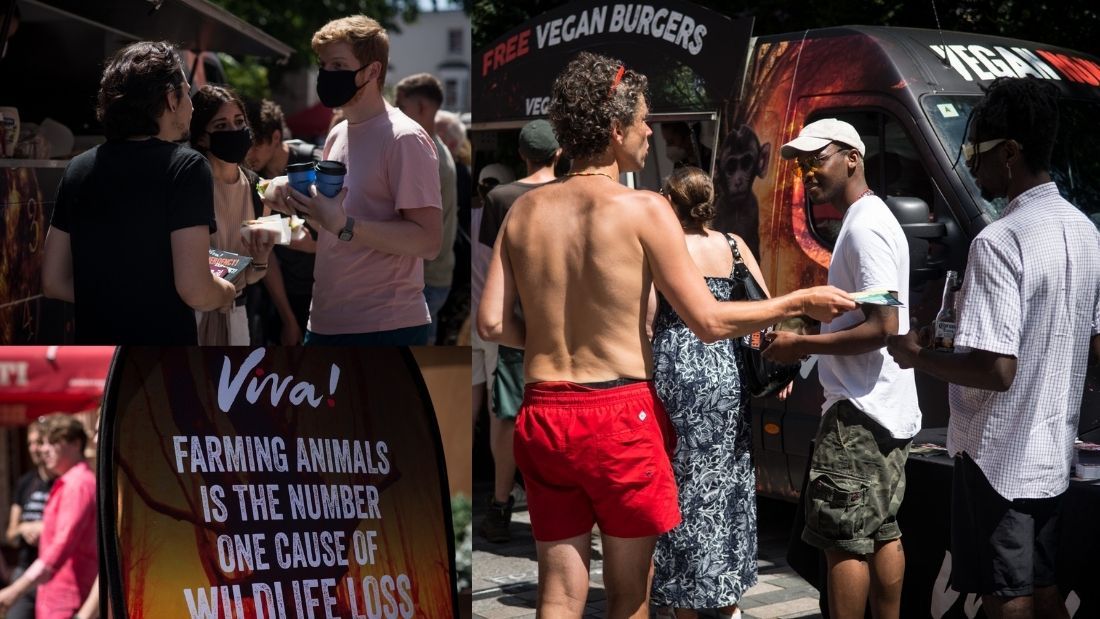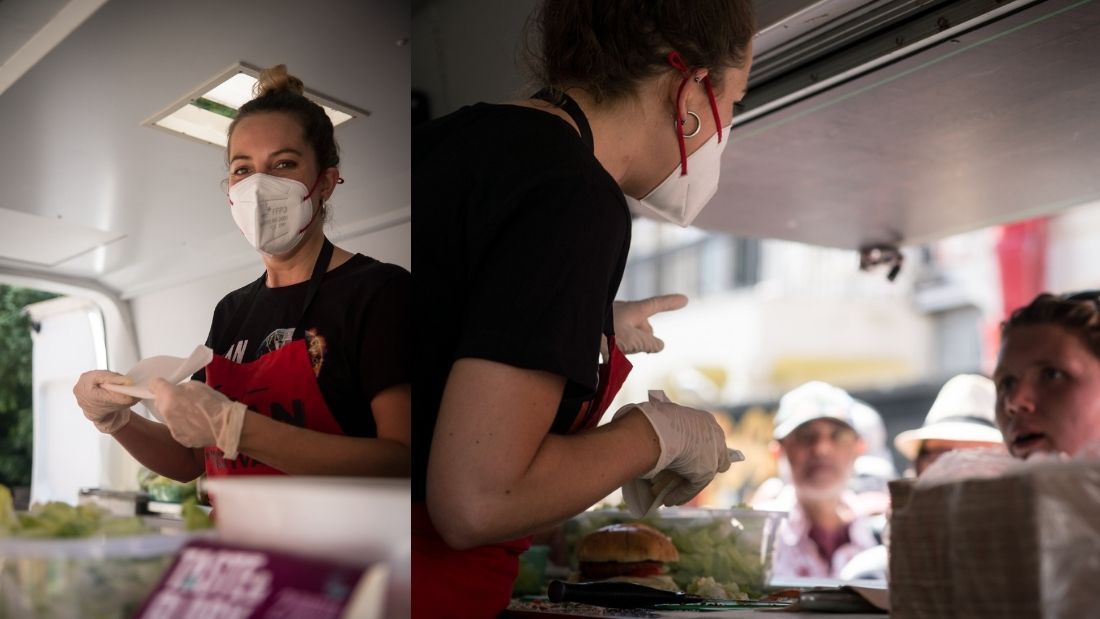 Viva! Would like to say a huge thank you to Brighton, Worthing, Salisbury, Reading and Bath for hosting the Viva! La Burger tour. We thank all of our fantastic volunteers who worked extremely hard at each event. 
Get all the practical help you need from our Going Vegan section. You can also find lots of delicious vegan recipes by visiting our Vegan Recipe Club or challenge yourself to try vegan for a week with our V7 meal plan! 
Stay tuned for more exciting Vegan Now campaigns coming soon!