minute reading time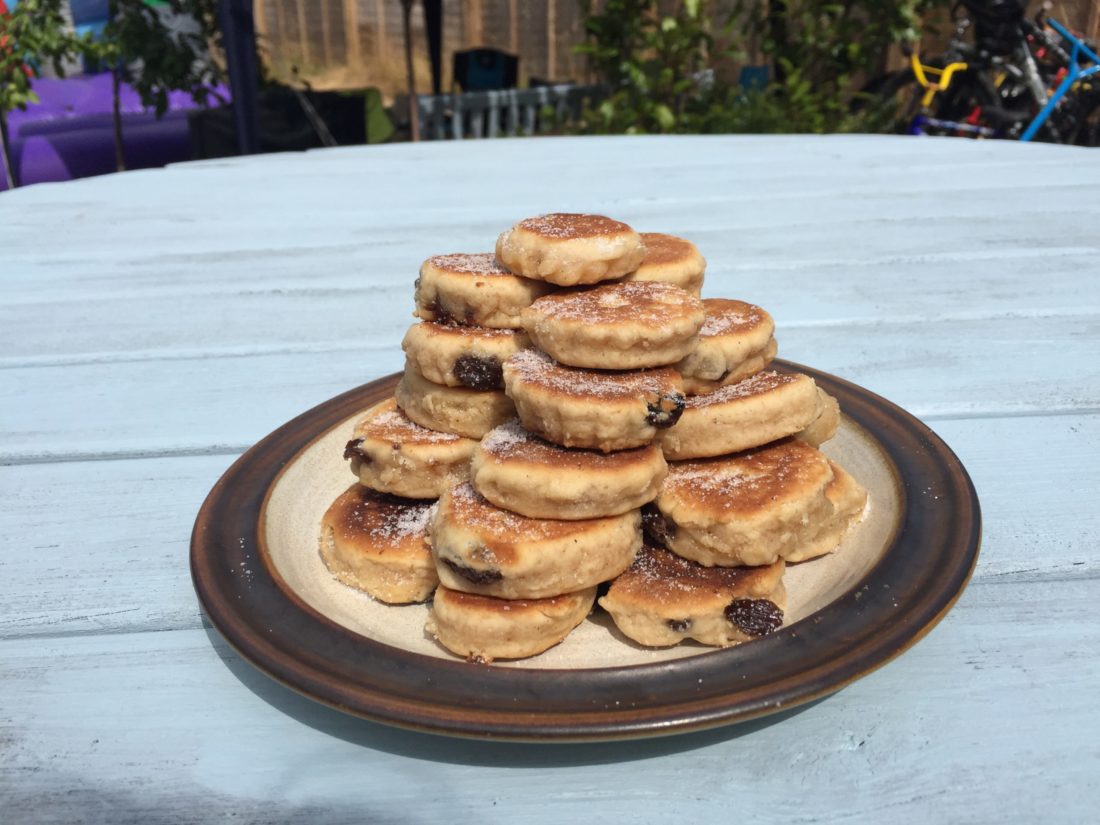 I honestly can't tell the difference between the original and the modified version – and neither can grandma!!You can pretty much add anything you like to the recipe, if you don't like the traditional filling of raisins, you could add blueberries or vegan chocolate chips.
The recipe is really simple to follow, so get cooking because these treats aren't to be missed!
Ingredients:
3 cups of self-raising flour
1 cup of caster sugar
¾ cup of vegan butter
½ cup of raisins or filling of your choice
1tsp cinnamon
3 tbsp of vegan milk
If you have a griddle then I strongly suggest you use it as you can cook a larger quantity at any one time, otherwise a large frying pan will do just fine!
Method:
Add your flour, sugar, butter and cinnamon into a large bowl and use your hands to mix together until you are left with a thick consistency with no lumps of butter.
Pop your filling of choice into the mixture.
Add your milk and continue to mix with your hands until you can shape your mixture into a ball.
Sprinkle some flour onto your work surface and roll the dough out until it's roughly 2cm thick.
Cut out whichever shape you'd like your welsh cakes to be (I went with traditional circular ones).
Heat your griddle or frying pan and if it's non-stick, add a dash of vegan butter to grease it.
Place your cut out pieces of dough onto the pan or griddle and lightly fry for around 90 seconds on each side or until they're lightly golden.
Serve and enjoy!
I hope you enjoy grandma's veganised recipe, I made them for a friend's birthday party (she isn't vegan and she loved them) so try them out and let me know your verdicts!