minute reading time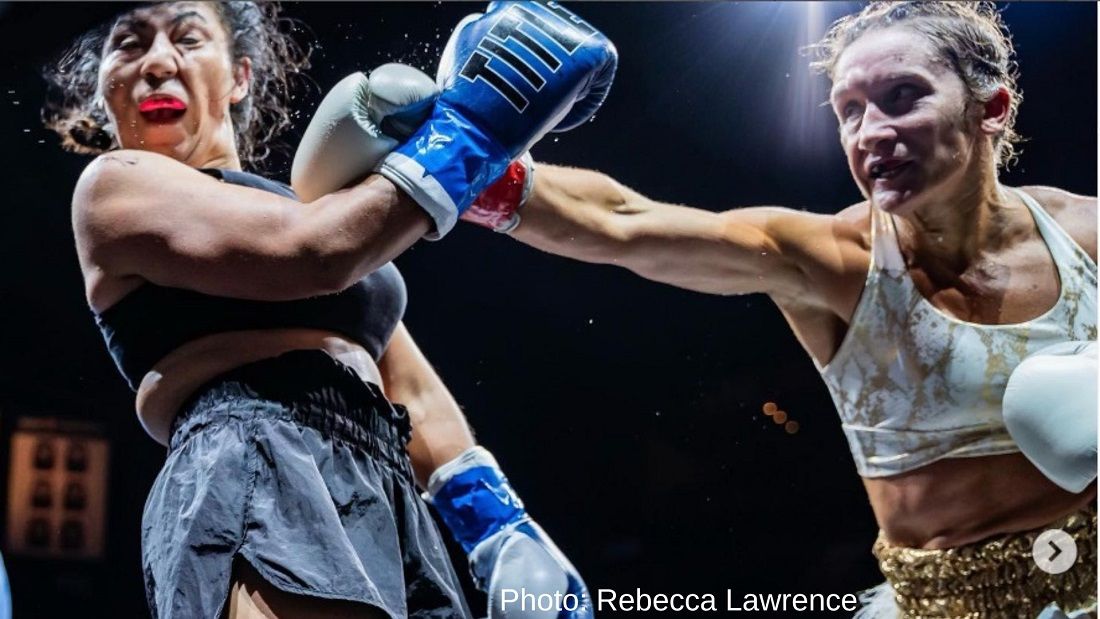 Vegan boxer Jaime Clampitt-Hayes has dispatched another opponent in a challenging fight.
The Hurricane' faced up against Ecuador's Josefina Vega who was eight years younger.
"She [Vega] came in great shape and was very determined and tough" Canadian Jaime told Great Vegan Athletes. "I controlled her with my jab and landed a lot of big right hands and body shots."
The fight went the distance with Jaime getting the unanimous decision, two judges scoring her the convincing margin of 80-72.
Despite the age difference, it was Jaime with the largest fuel tank.
"I really felt amazing and felt like I could have done eight more rounds!" she says. "Very happy with my performance. I just want to keep working hard and I want to keep improving."
Jaime has been completely vegan since January 2013, after experimenting with it at several stages.
"In 2012 I was studying health coaching at the Institute of Integrative Nutrition. We studied many different dietary theories and veganism was one of them. I was so interested in the health benefits in the beginning but as I studied, I learned more about how animals were suffering and mistreated. I became very passionate about it and knew that this was the life that I wanted to live."
Content sourced and adapted with permission from Great Vegan Athletes. 
You might also like...