minute reading time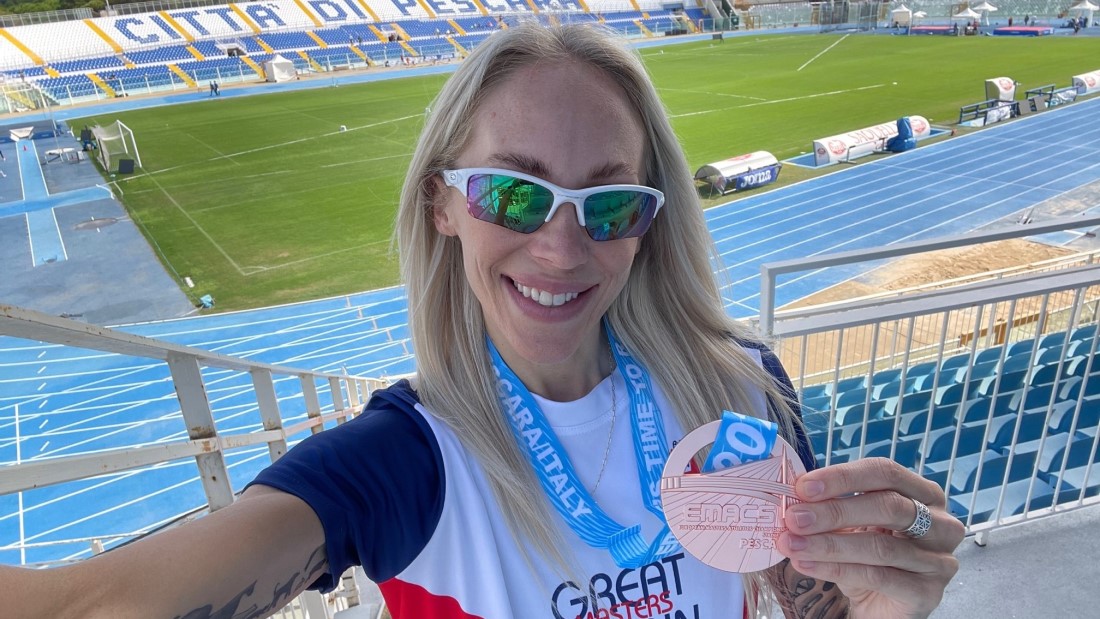 Vegan athlete and businesswoman, Lisa Gawthorne, continued her awe-inspiring year with two medals at the European Masters Athletics Championships.
Earlier in the year, Lisa won both the European and the World Sprint Duathlon championships, and just a few short weeks ago bagged a Silver British Masters medal at the British Championships in Derby.
So, in astonishingly good form and with confidence riding high, Lisa headed to Pescara in Italy to compete in the European Masters Athletics Championships. Lisa was taking part in two races: a 5000 metre track race at Montesilvano Stadium followed by a 10 kilometre road race two days later.
The going was tough right off the start line. The 5000 metre race was hit by blistering temperatures and extreme weather. Lisa said:
"It was such a tough race, we started in baking heat and 800m into the race, a severe rainstorm started. Running 12.5 times round a track calls upon the need for concentration but that was definitely intensified with the conditions as the visibility was seriously comprised."
Lisa was able to dig deep and find what she needed to finish on the podium. She took the bronze medal:
"I was so delighted, it felt really hard and it was actually my first ever 5000 metre track race and my first track debut for the GB master's team so that made it even more special to come back with a European medal."
Two days later, for the 10 kilometre road race, things were heating up – quite literally. The relentless temperature was approaching 27 degrees Celsius as Lisa prepared to take to the streets surrounding Pescara Athletics stadium:
"I thought the 5000m was tough but he 10K was a whole new ball game! It was just over 80 degrees when we set off and despite numerous efforts at water stations to cool down it was almost impossible. It actually felt like running in an oven but I just really tried so hard – I raced every second of that race and gave it my all."
Lisa's resilience shone through and her effort paid off as once again she ran herself onto the podium, securing the bronze medal.
Lisa's athletics season has surely been one to remember. Looking back on it, she reflected:
"I have PB'd in every distance this year from 1500m to 10K (…) I am still so pleased with those achievements, they have been the pinnacle of my athletics career but it was kind of liberating not flying with my bike in tow for a change!"
Not only does Lisa find time to train for her fantastic feats of athleticism, but she also finds time to run a business. Lisa is co-owner of Bravura Foods which provides a marketing and distribution service for vegan products. She has also written a fitness manual, Gone in 60 Minutes, to help everyone achieve their fitness goals.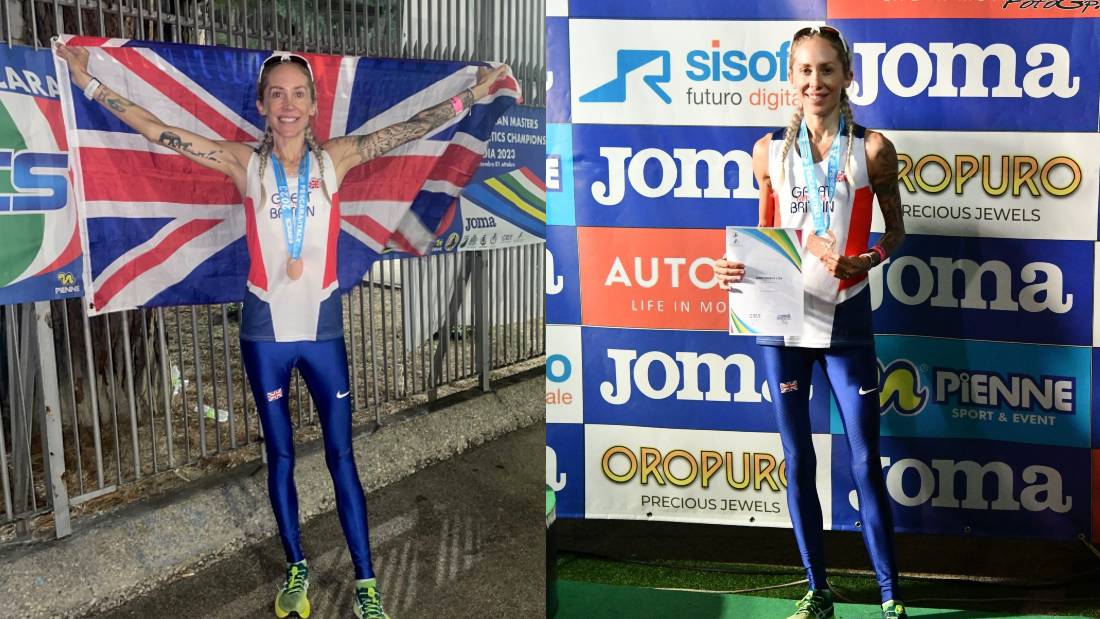 Photographs provided by Lisa Gawthorne.
You might also like...