minute reading time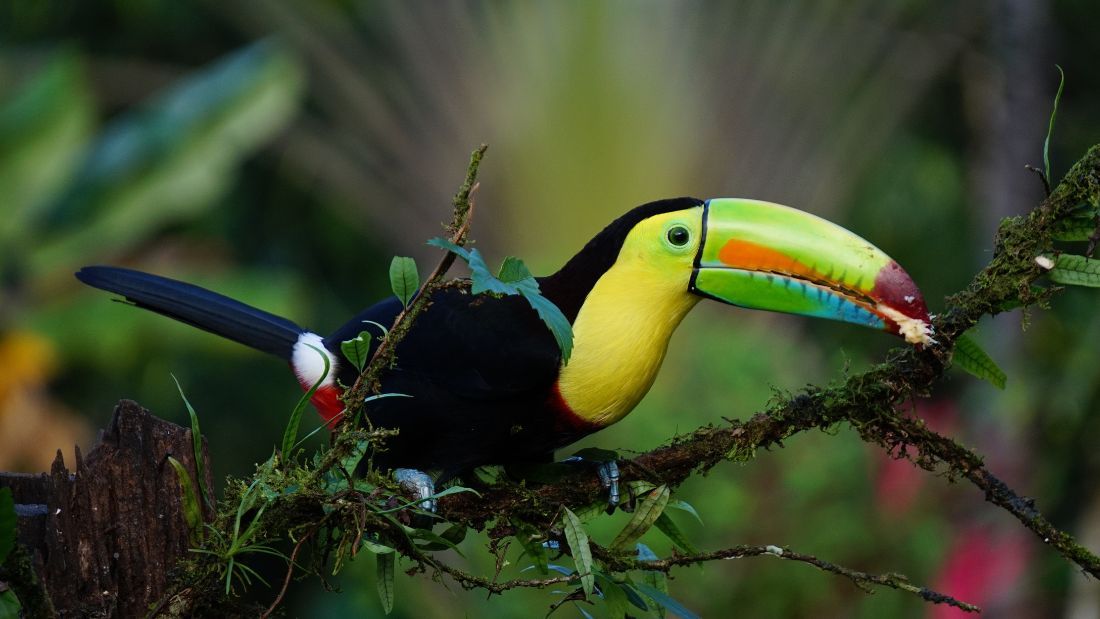 With so many documentaries spotlighting vegan issues, we're sometimes spoilt for choice on what to watch! So, here are five of our top recommendations for your viewing pleasure, across a range of streaming services.
1. Hogwood: a modern horror story (Amazon Prime)
Viva!'s multi-award-winning documentary, Hogwood: a modern horror story, follows a group of undercover investigators as they set out to expose the atrocities inside a British pig farm called Hogwood. It all started back in 2017, when Viva! uploaded a video to Facebook of squalid conditions filmed at another pig farm in Somerset, England. Someone left a comment saying that this dump was more "like Disneyland" compared to where they'd been working and were keen for a team of investigators to take a look. So, they did.
The findings from that first visit to Hogwood were abhorrent and kicked off a major campaign, battling powerful players in the animal agriculture industry who refused to take responsibility. Subsequent visits to the farm in 2018 and 2019 found little improvement and eventually Tesco dropped the farm as a supplier.
Not only does the documentary explore the reasons behind factory farming, it also reveals the negligence and inaction by government bodies and corporations alike – highlighting how animal farming pollutes our planet and puts us at risk from disease outbreaks.
WATCH IN FULL (rent on Amazon Prime)
2. Eating Our Way to Extinction (YouTube)
Narrated by Kate Winslet, Eating Our Way to Extinction is the latest must-see documentary focusing on the environmental and health impacts of animal agriculture. It's beautifully shot, taking viewers on a worldwide journey to explore Amazonian rainforests, Taiwanese mountains and Mongolian deserts, as well as the Norwegian Fjords and Scottish coastline. But along the way come stark warnings of ecological collapse, direct from the indigenous communities most affected by the climate emergency.
Including interviews with globally renowned figures and leading scientists, the film packs a punch when it comes to laying bare the inefficiency of our food systems, climate chaos, wildlife loss, world hunger, poverty and the spread of zoonotic disease (infectious diseases spread from animals to humans) – ringing the alarm bells about destructive human activities. Yet it is quick to promote plant-based diets as a very real solution to slowing global heating and even reversing some of the damaging effects of intensive farming.
Although the subject matter is complex and at times can feel overwhelming, there's a message of hope throughout. The filmmakers encourage viewers to take personal responsibility for environmental protection by addressing our own eating habits and have created a vegan meal plan on their website for those looking to make such positive changes.
WATCH IN FULL (for free on YouTube)
3. McLibel: Two People Who Wouldn't Say Sorry (YouTube)
McLibel is all about a landmark case in British legal history when the McDonald's Corporation sued environmental activists for libel. Helen Steel and David Morris were two of five London Greenpeace supporters targeted by McDonald's, after they distributed leaflets in the late 1980s accusing the company of exploiting workers, cruelty to animals used in its products, destroying the environment and selling junk food.
At the time, McDonald's were regularly threatening organisations, TV companies and major publications with libel, which usually ended in settlements and apologies. This was because defendants needed to illustrate each disparaging statement made to be substantively true. Paul Gravett, Andrew Clarke and Jonathan O'Farrell all apologised to McDonald's and had their cases dropped. Helen and David, however, chose to fight!
The documentary follows the case, spanning almost a decade, and features Sir Keir Starmer – who provided free legal advice to Helen and David after they were denied legal aid. It's a true David and Goliath story that is well worth a watch and will no doubt leave you feeling inspired when you see how they garnered support and identified 180 witnesses, without the use of social media.
WATCH IN FULL (for free on YouTube)
4. Seaspiracy (Netflix)
From the production team behind Cowspiracy and the financial backing of green energy titan, Dale Vince, comes Seaspiracy – an examination of the global fishing industry. It's an eye-opening first-hand account of the director's crusade to uncover the damning harm our oceans face from industrialised fishing practices and highlight the fact that 'sustainable' fishing simply doesn't exist.
Advocating for an end to fish consumption, the documentary covers a range of issues from plastic pollution to overfishing and the rise of fish farming, to other issues tainting the industry such as slave labour and human rights abuses. It's quite the roller-coaster but has received overwhelming support from celebrities like Bryan Adams, Kourtney Kardashian, Paul McCartney and Ruby Rose.
Within days of its release on Netflix it hit the top 10 and unsurprisingly received major backlash from supposed 'experts', claiming that some erroneous statistics used had led to misleading claims. Nevertheless, much of what the documentary exposes is hard to deny – that fishing is bad and we need to stop eating fish.
WATCH IN FULL (requires Netflix account)
5. The Animal People (Apple TV)
In 2014, a 15-year pressure campaign against animal experiments at Huntingdon Life Sciences (HLS) laboratories ended. It followed an onslaught of activist repression that resulted in numerous arrests, lengthy prison sentences and a change in the law to counter sophisticated guerrilla tactics targeting HLS backers.
Stop Huntingdon Animal Cruelty or SHAC, as the animal rights group was known, singled out the financial institutions, suppliers, contractors and directors profiting from barbaric practices being carried out in Cambridgeshire, England and sought to bring them down. It was a cause that spanned the globe and as well as a pan-European police operation that led to the arrests of 32 individuals, six members of the US arm of the group were jailed in 2006.
The Animal People, produced by Joaquin Phoenix, tells the story of those six US activists and the chain of events involving the FBI, Congress, surveillance, wiretaps and the first-ever indictments of animal rights campaigners on domestic terrorism charges. For the filmmakers, it's a "chilling portrait of what happens when activism rattles the institutions of power" and for the audience it's an inspiring insight into the lives of those affected by an unjust system determined to protect profits.
WATCH IN FULL (rent on Apple TV)
Together, these five documentaries highlight the exponential threats of animal agriculture to animals, the planet and our health – supporting ground-breaking research into the health and planetary benefits of a vegan diet and inspiring individuals to stand up for animal rights.
* originally published in Vegan Food and Living, August 2022