Media release published at October 27, 2021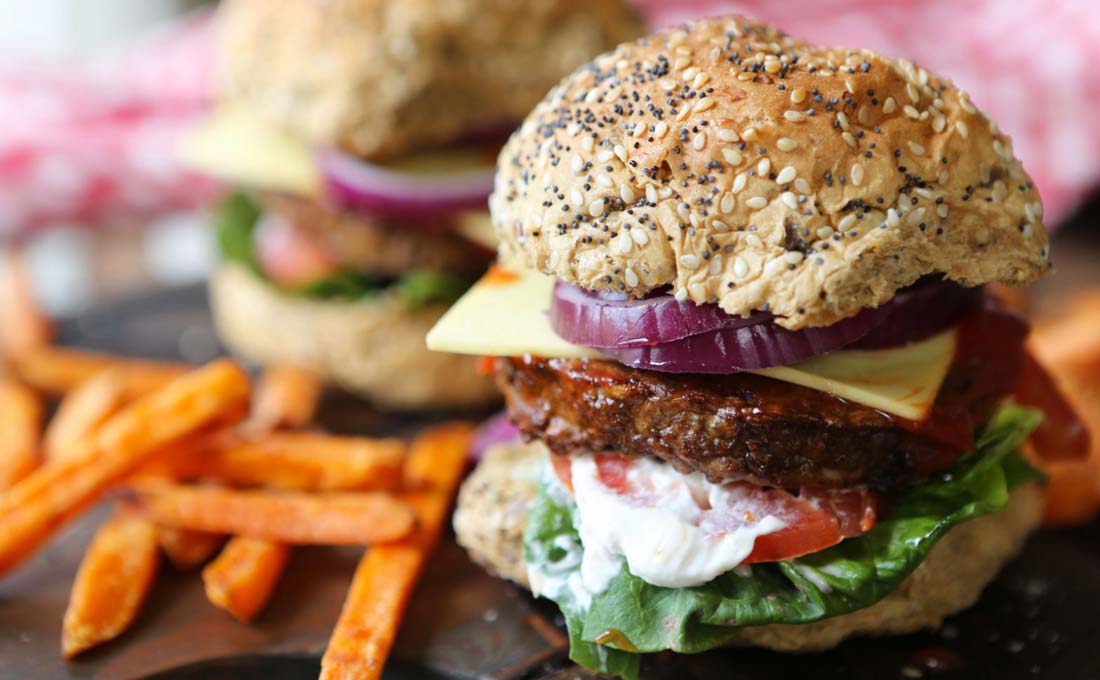 Vegan campaigning group, Viva!, are disappointed following the recent announcement that the COP26 menu will not be entirely vegan, claiming that more needs to be done to seriously tackle the climate crisis.
As world leaders unite in Glasgow for COP26 to discuss the future of the planet, Viva! are raising awareness of the devastating consequences animal agriculture is having on the environment. Research shows that going vegan is the SINGLE biggest action individuals can take to reduce their impact on the natural world. Carbon emissions cannot be realistically reduced without a national and global reduction in the consumption of animal products. As the climate emergency grows ever more urgent, there has never been a more important time to go vegan. As hosts of the event, we should be setting an example.
Meat accounts for nearly 60 per cent of all greenhouse gases from food production – there is no place for non-vegan food at COP26. This message must be made clear to the public and world leaders.
The COP26 low-carbon menu includes 95 per cent British food and labels each dish with an estimate of its carbon footprint "helping attendees make climate-friendly choices." Eighty per cent of the menu uses locally sourced Scottish produce, including "smoked salmon, potato, leek and rosemary chowder and a spiced mushroom and onion burger served with a vegan tomato mayo, slaw and shoots."
Last year  Viva! released alarming footage captured at Scottish salmon farms supplying Co-op, Sainsbury's, Lidl, Aldi, Morrisons and M&S. Their investigation revealed putrid conditions that lead to invasions of parasitic sea lice and pose serious health risks to humans, as well as wild salmon. Regardless of where the COP26 salmon has been sourced, world leaders should not be advocating the consumption of a product that is causing devastating damage to Scottish wildlife and the planet.
COP26 president-designate, Alok Sharma, says menu creation played an important role in COP26, explaining: "It is exciting to see such innovation in the menus that will be on offer and to understand the thought and effort that has gone into making dishes both healthy, sustainable and suitable for different diets and requirements."
Organisers have provided a sample menu:
Winter squash lasagne (0.7kg CO2 equivalent emissions) – celeriac, glazed root vegetables and winter squash, with a vegan cheddar.
Organic kale and seasonal vegetable pasta (0.3kg CO2 ee) – spelt fusilli, field mushrooms, kale and seasonal vegetables.
Braised turkey meatballs (0.9kg CO2 ee) – with organic spelt penne pasta in a tomato ragu.
Organic spelt wholegrain penne pasta (0.2kg CO2 ee) – with a tomato ragu, kale, pesto and oatmeal crumble.
So near, yet so far. There is no reason whatsoever for harmful animal products to be included on this menu. If world leaders can't steer clear of meat and dairy for the duration of the world's biggest climate conference, what hope do we have of them solving the biggest threat our planet has ever faced?
Michael Mansfield QC, Britain's leading criminal defence barrister and Patron of Viva! offers his thoughts on the climate crisis:
"I think when we look at the damage eating meat is doing to the planet it is not preposterous to think that one day it will become illegal. It is time for a new law on ecocide to go alongside genocide and the other crimes against humanity."
Juliet Gellatley, founder and director of Viva!, explains her involvement in CO26:
"There has never been a more important time to talk about animal agriculture and the devastating impact it is having on our planet. Going vegan is the SINGLE biggest action an individual can take to combat climate chaos. COP26 is a unique opportunity to speak about these critical issues and tell the world to go vegan, now!"
COP26 may be the last opportunity for the world's leaders to unite and devise a clear plan of action to tackle the climate crisis. Viva!, along with other pro-vegan groups, are campaigning throughout COP26 to ensure animal agriculture is recognised as one of the leading threats to the planet. To find out more about Viva! and how to go vegan visit vegannow.uk.
ENDS
Notes to editors:
Viva! is a registered charity 1037486
Viva! is the UK's leading vegan campaigning charity www.viva.org.uk
For comments, interviews or more information please contact siobhan@viva.org.uk