minute reading time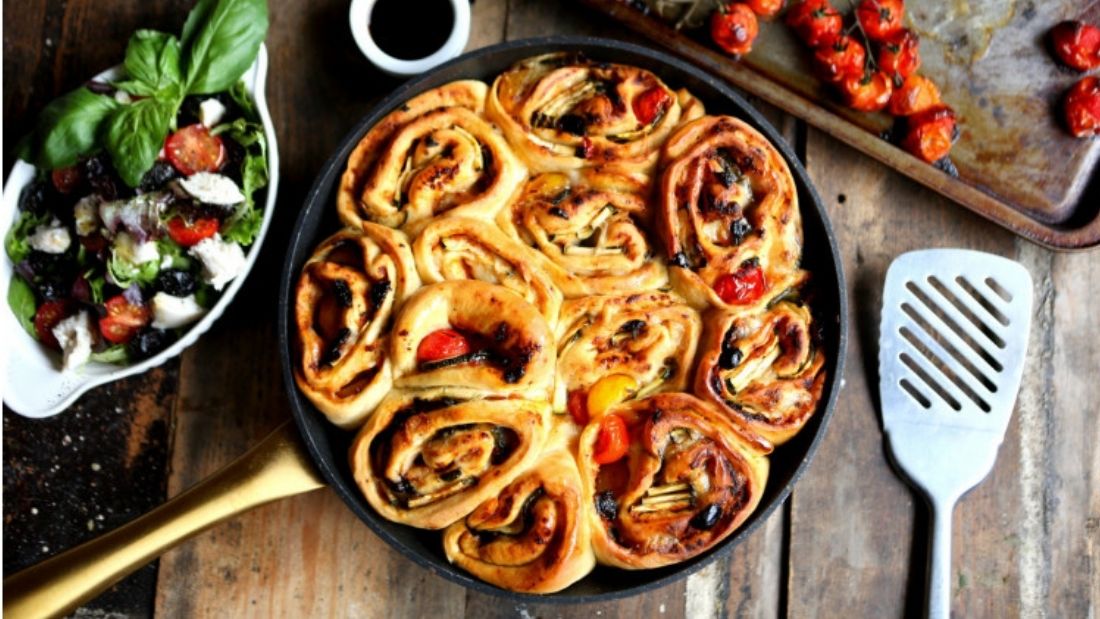 As the last week of January comes to an end, so does Veganuary. But this doesn't have to be the end of your vegan journey.  According to the official Veganuary survey results, in 2020, more than half of non-vegan participants maintained a fully vegan diet for the whole month and an amazing 72% of them plan to stay vegan after Veganuary! 
By the end of February, veganism is no longer a new routine. Food shops start to look the same each week and as a result so do the meals on your plate. The trusty and delicious vegan recipes that were relied on through Veganuary can become very samey and dare I say it, boring. Despite the common misconception from non-vegan friends, vegan cooking is anything but. So we've put together a handy guide of our favourite vegan cookbooks to switch up that shopping list and spice up your cooking!
1. Viva!'s very own Summer and Winter Recipe Guides
Spice up your #Veganuary meals with our Winter Wonderland Recipe Guide👩‍🍳🌱

Overflowing with seasonal comfort food, our guide showcases 30 recipes as a little bite into vegan cooking #Veganuaryfood #Vegancookbook #Veganuarycookbook

Buy now 👉 https://t.co/6hJpGOSh7z pic.twitter.com/Hhdh01QHYz

— Viva! (@vivacampaigns) January 19, 2021

Whatever the weather, Viva! has you covered. The Winter Wonderland Recipe Guide and Here Comes Summer Guide contain around 60 delicious recipes between them. Bursting with tried and tested recipes for breakfast, lunch, dinner and even desserts – no meal will go unmissed! 
2. The BOSH! Books
Wow, congratulations @BOSHTV 🙌
Packed full of irresistible show-stoppers and classic favorites, this cookbook is perfect for meat reducers and fully fledged vegans too! If you're interested in purchasing it's on our Viva Shop 💚#veganrecipes #VeganFood https://t.co/cnLgXHK9lA

— VegRecipeClub (@VegRecipeClub) July 8, 2020

Henry Firth and Ian Theasby are hitting the vegan cookbook scene by storm. Starting off by creating vegan recipe videos they now have a plethora of cookbooks, a website which hosts hundreds of recipes and not forgetting to mention their own TV Show. You can find family-friendly home-comfort foods in their books, BOSH! and BISH BASH BOSH!. Whereas, Speedy BOSH! and BOSH! Healthy Vegan showcase the best of quick, easy and leaner vegan meals. 
Vegan in 7 proves that vegan cooking doesn't have to contain lots of ingredients to be delicious. Rita Serano shows how delicious vegan meals can be made with just 7 ingredients! Plus, all of her recipes are low-fat and free from refined sugars, providing the nourishment we all need after all the Veganuary treats! 
Kick those January Blues with a celebration of your Veganuary achievement! Rachel Ama has created the perfect playlist to go along with her cookbook. Inspired by natural ingredients and her Carribean and West African roots, this cookbook is full of tasty food with simple supermarket lists to go with them. Whatever recipe you decide to make you'll be dancing along whilst listening to the song each recipe recommends – remember to turn it up loud, get your taste buds ready and put your dancing shoes on!
View this post on Instagram

Technically this one isn't a physical cookbook, but it deserves a place on this list. The Vegan Recipe Club is an encyclopaedia of vegan cookery! It contains hundreds of amazing meals for the whole family. Recipes can be filtered by diet, occasion, difficulty and more to make sure you find the perfect recipe with ease. Vegan Recipe Club is also available as a mobile app, so you can have this cookbook with you wherever you go.
Arguably food is one of the most important things to get right as a vegan so what better place to start than by expanding your vegan recipe knowledge.
All of these cookbooks are available to buy on the Viva! Shop. Happy cooking!