minute reading time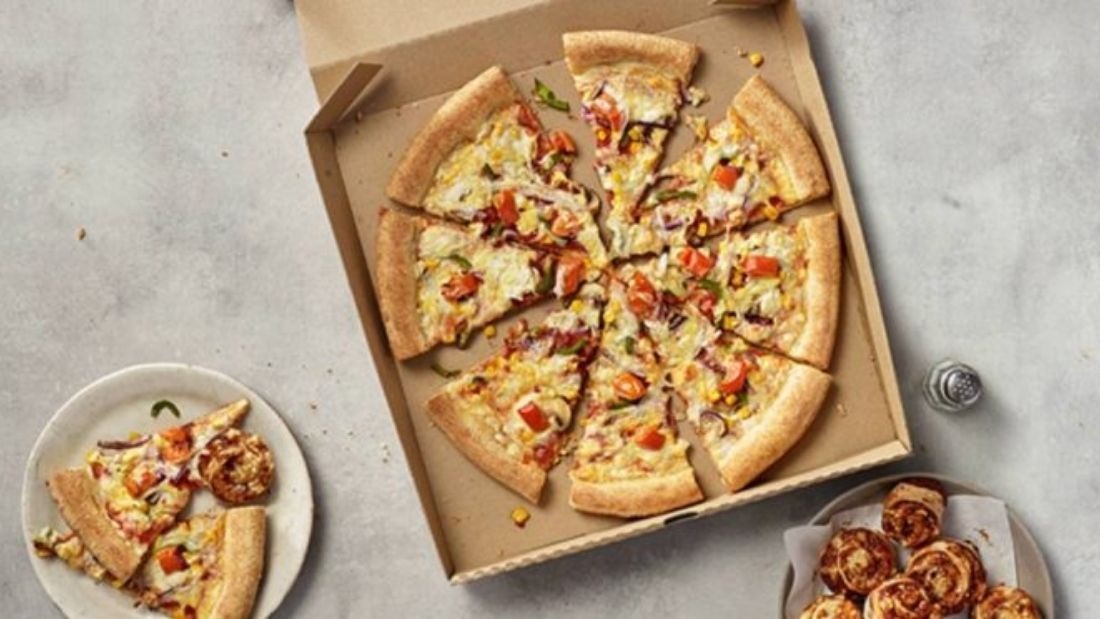 Here's our round-up of the best products to hit the high streets this Veganuary…
This January marks the beginning of a new and hopefully better year than 2020, and if the amount of people taking part in Veganuary is anything to go by, we're in for a good one!
Half a million people signed up to take part in the month of veganism this year; that's double the number of people who signed up last year! And to match that, this year's Veganuary products are better than ever.
Although restaurants aren't open because of the pandemic, there are still plenty of amazing vegan releases on Deliveroo and in supermarkets.
Here are our top picks:
1. Papa John's
Wow! Papa John's has levelled up their vegan game (if that's even possible!) with the new vegan cheese stuffed crust pizza. Need we say more? Well, there is more! Not-chicken bites are joining their delicious vegan cheese scrolls as a side to their pizza.
View this post on Instagram
Or why not try their other new pizza launching for Veganuary, 'The Alice Tai.' Created by swimmer and Paralympic Gold medalist Alice Tai, it's topped with vegan sausage, chestnut mushrooms, fresh tomatoes, sweetcorn, onions and black olives. Yum!
2. Wagamama
Wagamama was already great for vegans, but their new faux-meat dishes add an extra something to their menu. These new items are definitely going to save us from lockdown blues. Some stand-out items include:
Vegan chilli 'squid'
Vegan sticky 'ribs'
Vegan grilled 'duck' donburi
3. Aldi
Aldi put itself on the vegan map in 2020 and this year looks to be no different! Combining budget-friendly prices with good quality and selection, it could just be our favourite supermarket for vegan food.
Here are some of the most exciting Plant Menu Veganuary launches:
Melt in the middle puddings
Vegan pain au chocolat
No-chicken kievs
Onion and rosemary sausages
Meatless meatballs
Jamaican-style chilli bean stew
Coconut and apple dhal
Katsu, Mediterranean and Morrocan 'power bowls'
4. Subway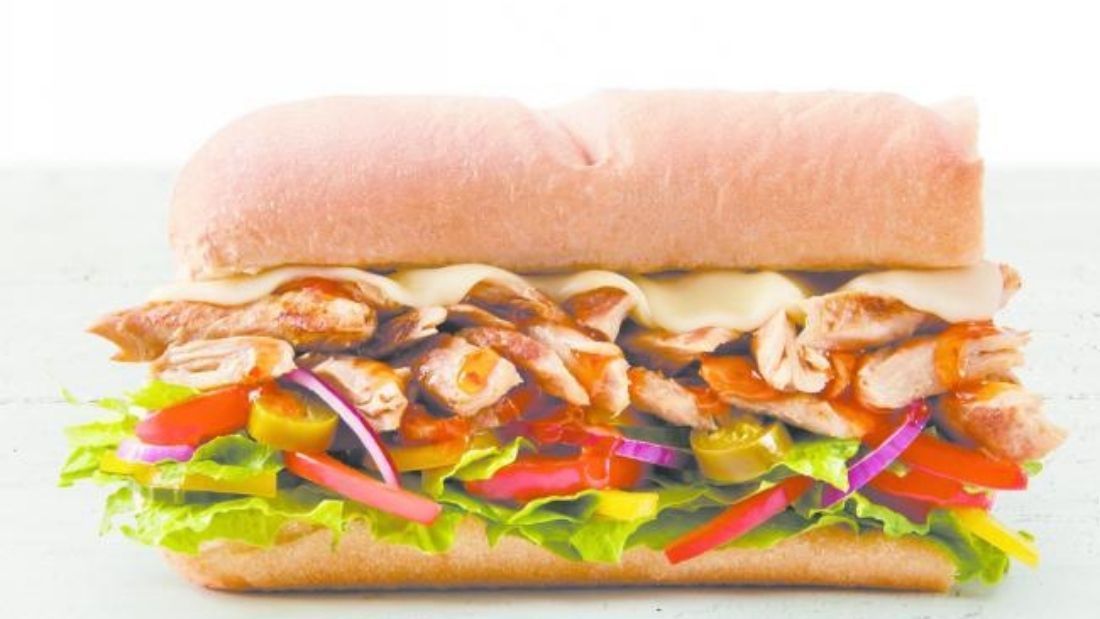 A vegan chicken sub? Yes please! Subway has released their new T.L.C. (Tastes Like Chicken) sub for Veganuary. Promising to please vegans, meat reducers and hardcore carnivores alike, this sub is perfect for people trying Veganuary.
5. Frankie and Benny's
To get in the Veganuary spirit, Frankie and Benny's have released six new dishes on their already impressive vegan menu. We really can't wait to try these for an at-home date night!
Choose from:
BBQ jackfruit bites

'Pepperoni' pizza

Beetroot burger

A 'meatball' sandwich

Red velvet hot cookie dough

Creamy Oreo cake
6. M&S
We just love M&S for a fancy vegan treat at home. The Plant Kitchen is one of the best vegan brands out there, and their Veganuary releases are no exception!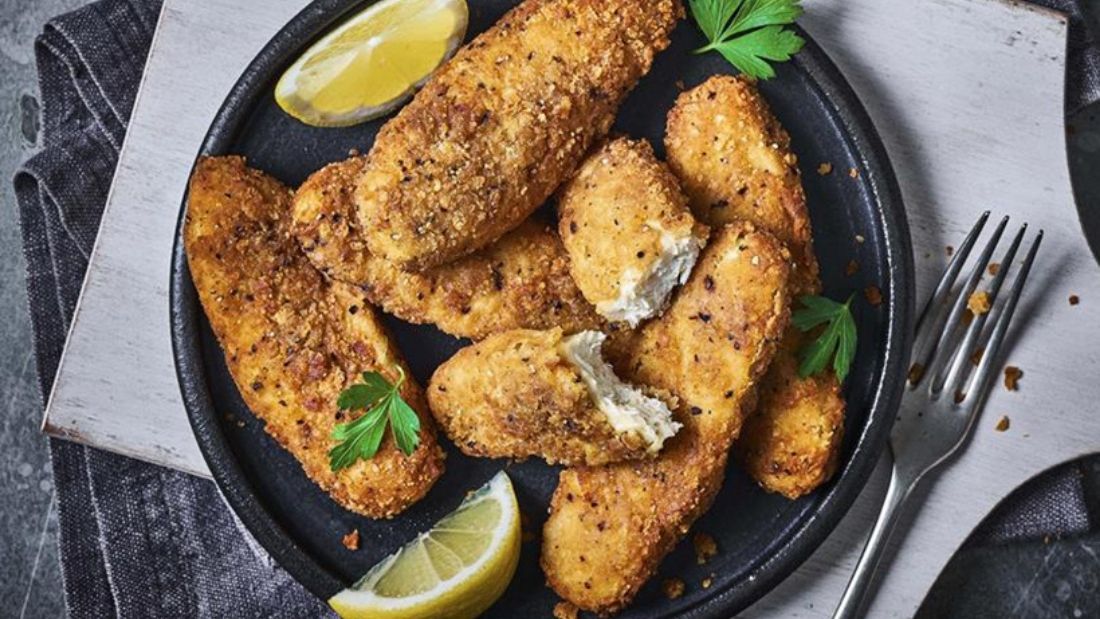 Here are some of the most exciting new products:
Melt in the middle no-fish cakes

New York-style no salt beef pretzel rolls

Chicken-less tikka

No-beef meatballs

No-chicken southern fried tenders

BBQ no-chicken pieces

Piri Piri no-chicken pieces
7. Costa 
Costa coffee is making the most of Veganuary with their new Latte+ products. The new drinks are twists on their classic lattes with added B12 and Zinc or a protein hit, making them perfect for new vegans. The Caramel Oat Milk Latte+, the Vanilla Coconut Latte+ and the Hazelnut Almond Latte+ all feature in the new range.
8. Pret a Manger
They've done it again! Pret have been leading the way on vegan high street food for a while now, and their new releases don't disappoint. Yum!
Highlights include:
Meatless meatball hot wrap

Vegan breakfast baguette

Vegan hoisin mushroom wrap
View this post on Instagram
9. Lidl 
Lidl is finally joining the vegan game in 2021 with the launch of several new products. No-beef pasties, vegan sausage rolls, tomato, kale and basil pizza and three vegan cheeses are among the new products launching this month in Lidl.
10. Tesco
It's sweet treats galore at Tesco this Veganaury! Wicked and Plant Chef are already staple brands in the vegan community, and now they're launching freshly baked sweet treats to add to their ranges. While they're only available for Veganuary, Wicked head chef Derek Sarno said they'd stay if there's enough demand.
New delights include:
Cinnamon scrolls

Oat wheel raisin cookies

Double trouble chocolate cookies

Blueberry muffins
11. Chicago Town
New #veganuk @chicagotown Pizzas launch in two flavours for #Veganuary:
🍔 Fully Loaded Cheeseburger Pizza
🍕 Smoky Bacon & Mushroom Stuffed Crust
Available at @Morrisons and @Tesco #veganfooduk
📷@lovefromavegan pic.twitter.com/UQ8p8vlzOw

— Vegan Food UK (@VeganFoodUK) December 28, 2020

Chicago Town has got to be the ultimate vegan fake-away to satisfy all pizza cravings during lockdown. They were hugely successful with their first vegan pizzas, and now we have two more options to grab a slice of! 
The deep-dish cheeezeburger pizza and a smokey bac'n and mushroom pizza with stuffed tomato crust join the Chicago Town line-up. Irresistible!
12. Squeaky Bean
Blessing our sandwiches for a while now is Squeaky Bean with their delicious vegan deli slices and chunky bites. Their Veganuary releases have our mouths watering, we can't wait to try them.
Among their exciting releases are:
Sticky Chinese-style 'ribs'

Kickin' katsu curry

Crispy duck-style pieces with hoisin sauce and pancakes
13. Starbucks
Starbucks has finally released what we've all been waiting for… A Beyond Meat breakfast sandwich. The sandwich features a Beyond Meat patty, tofu scramble, relish, and vegan cheese piled up inside a soft pretzel roll… Yum! And for marmite lovers, the new vegan cheese and marmite ciabatta will be sure to tickle taste buds.
14. Krispy Kreme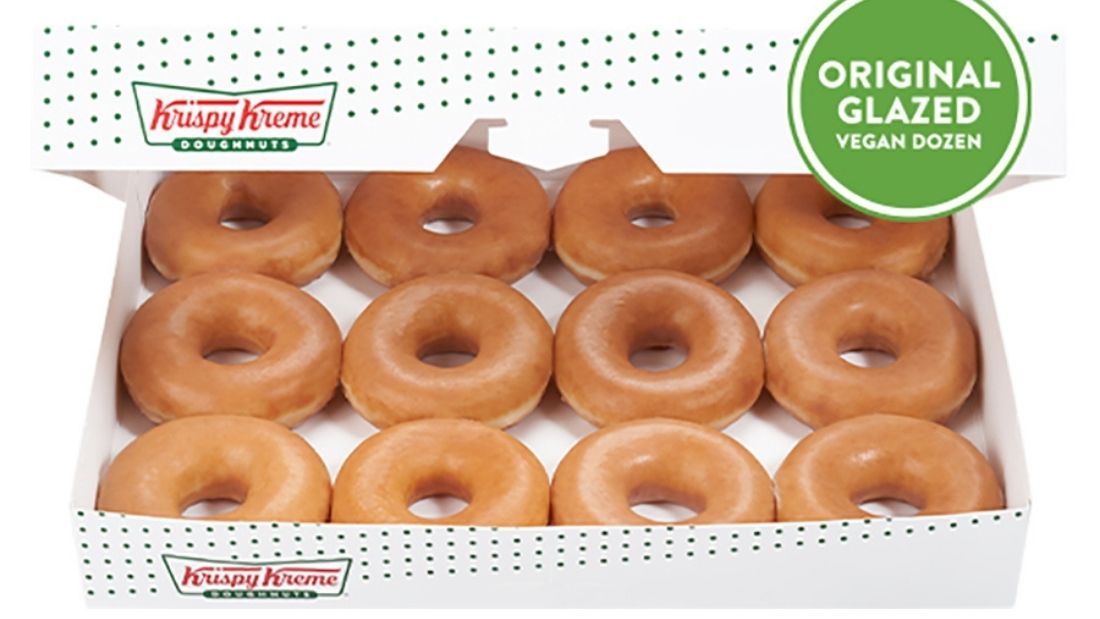 Finally, the iconic doughnut brand has released a vegan version of their Original Glazed Doughnut. This is guaranteed to be a decadent treat and we hope this is the first of many Krispy Kreme vegan releases this year.
15. Wahaca
Authentic Mexican street food anyone? Wahaca serves up delicious authentic Mexican food with unique flavours and ingredients. With four new dishes for Veganuary, we can't wait to try them!
Choose from:
Black bean & cheese quesadilla

Mushroom enchilada

Vegan nachos with Violife cheese

Mexican falafel taco
16. Heinz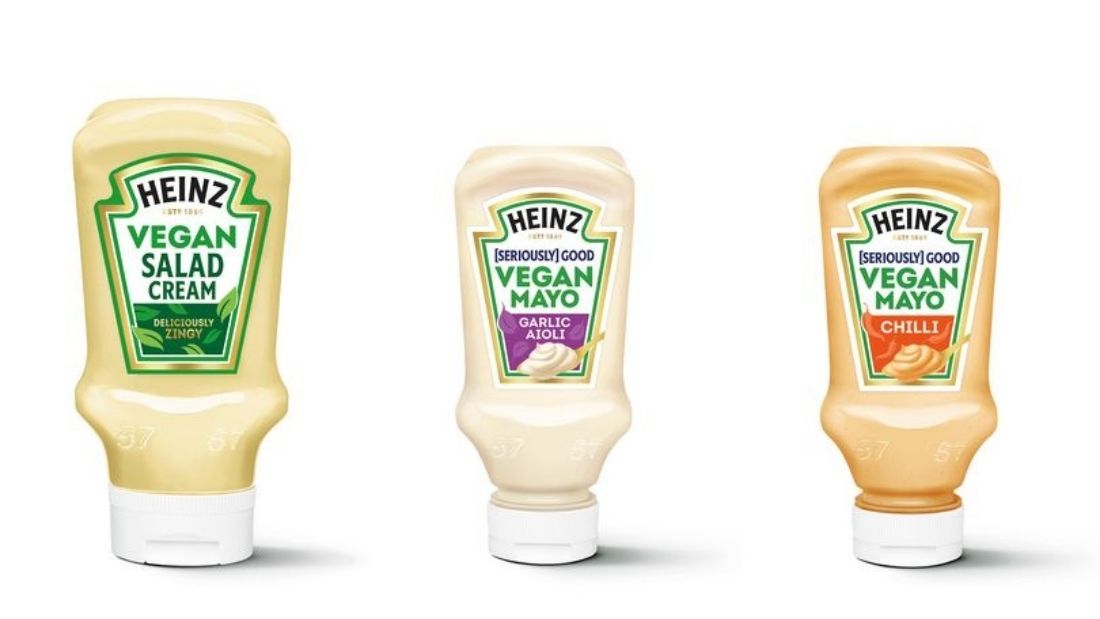 'It's got to be Heinz' this Veganuary with the release of new vegan condiments. Vegan mayos in different flavours and salad creams are among the new sauces, perfect for dipping your other Veganuary buys in.
For more ideas for Veganuary, we have hundreds of recipes on Vegan Recipe Club. Find your new favourite recipe here.