minute reading time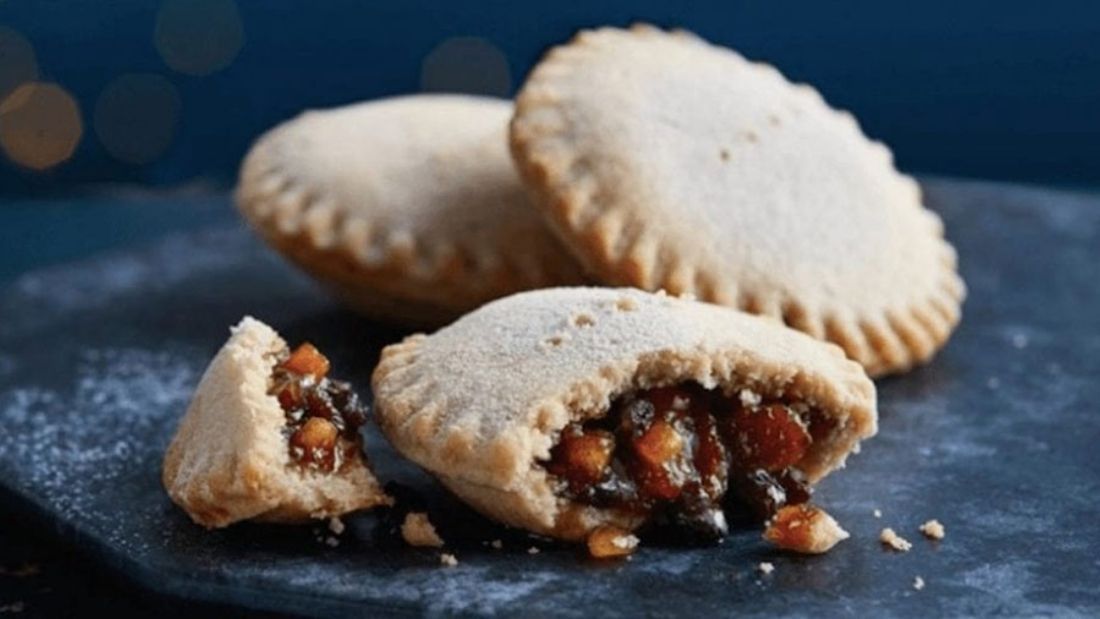 The festive season is finally here which can only mean one thing… vegan mince pies are back on the menu! 
There are so many yummy mince pies out there that we couldn't help but do a Viva! Taste test to decide which is the best one. Here are our favourite mince pies for you:
The Classic
Waitrose Essential Shortcrust Mince Pies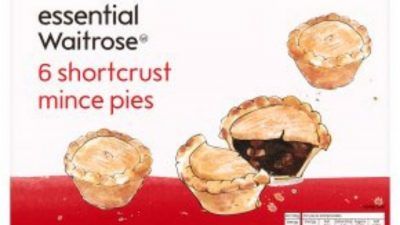 The Pastry: 7/10 
Good flavour & consistency. The appearance is lacking a little, looking quite pale and ghostly. It's nothing a dusting of icing sugar can't hide though if presenting to guests. 
The Filling: 8/10 
Very nice with mild spice and not too sweet. They are well-filled so you feel like you're getting a decent mouthful without it being overwhelming.
Value: 8/10 
They are great value for money at £1 for 6. This would be a bargain anywhere, especially at Waitrose!
Overall: 7/10 
Very nice when warmed up and drizzled with some soya cream. Perfect for serving with a glass of mulled wine on a cosy night in.
The Fancy One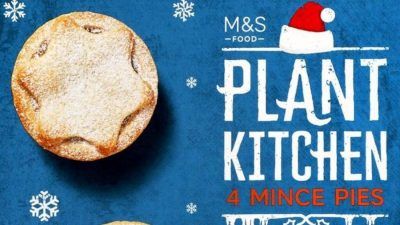 Pastry: 8/10
As you would expect for the deluxe Plant Kitchen range, the pastry was everything you'd want from a shortcrust pastry and more. No signs of brittleness but not too thick either. They look beautiful too with a delicate pastry star adorned on top.
Filling: 8/10
A deliciously spiced yet still very fruity filling in good ratio to the pastry. All the Christmassy flavours muse together well without being overpowering.
Value for money: 2/10
Well, we did say they are the fancy ones! £2.50 for 4 mince pies isn't great value for money but expected for M&S.
Overall: 7/10
They are pretty much spot on, except for the price point. If you want to impress guests or have a Christmas Day treat, these are our favourite option. Check out Greggs for a more affordable but almost just as good alternative.
The Budget Option
 Aldi Foodie Market Mince Pies
The pastry: 3/10
Pretty bland and way too flaky. It crumbled while eating so the filling spilt everywhere. They were Gluten Free so some plus points for that.
The filling: 6.5/10
Pretty decent! There were nice chunks of dried fruit and the sauce was tasty. They were only half-filled though, could have done with more. 
Value for money:
Overall: 6/10
We love that Aldi has a vegan and gluten-free mince pie, breaking down the stereotype that veganism is expensive and middle class. The pies themselves were 'alright' but not amazing.
The Crowd Divider
The Co-Op Vegan Mince Pies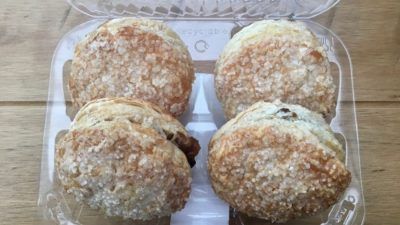 The pastry: 8/10 (or 1/10 if you're a traditionalist mince pie lover!)
These mince pies use puff pastry as opposed to your regular shortcrust. So, if you're a fan of puff pastry – they're lush! But if you're looking for a more traditional mince pie, it's not the one for you. We personally love them! The sugar on top adds some nice texture too.
The filling: 5/10
The filling is tasty and not too sweet. However, it's a bit of potluck on how much filling you're going to get and sometimes it's all pastry, no filling. Mince pie roulette anyone?
Value for money: 6/10
It's £1.25 for four mince pies, so that's fairly good value for money.
Overall Experience: 7/10
We rate these mince pies decent but accept they aren't quite the traditional taste some people are looking for. They're freshly made plus they won't break the bank. Definitely worth a try in our opinion!
The Overall Favourite
Gregg's Mince Pies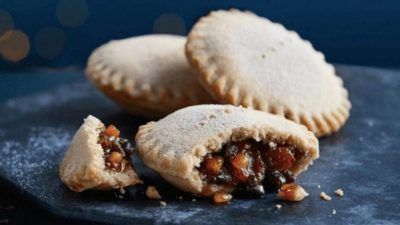 The pastry: 9/10
A classic shortcrust Gregg's mince pie pastry is exactly what you'd want and expect from a mince pie. It was soft enough to bite through but didn't crumble or fall apart, holding the rest of the pie nicely together while you take a pause to appreciate how yummy it is. 
The filling: 9/10
There's no skimping on the filling, giving this mince pie a great pastry to filling ratio.
Value for money: 10/10
Gregg's are always great value for money and these pies can be bought solo or in packs of 6! It's 40p a pie or 5 for £1.75.
Overall Experience: 10/10
Winner, winner, vegan mince pie dinner!!
Read our 2019 Best Mince Pies blog to see how 2020's pickings compare!