minute reading time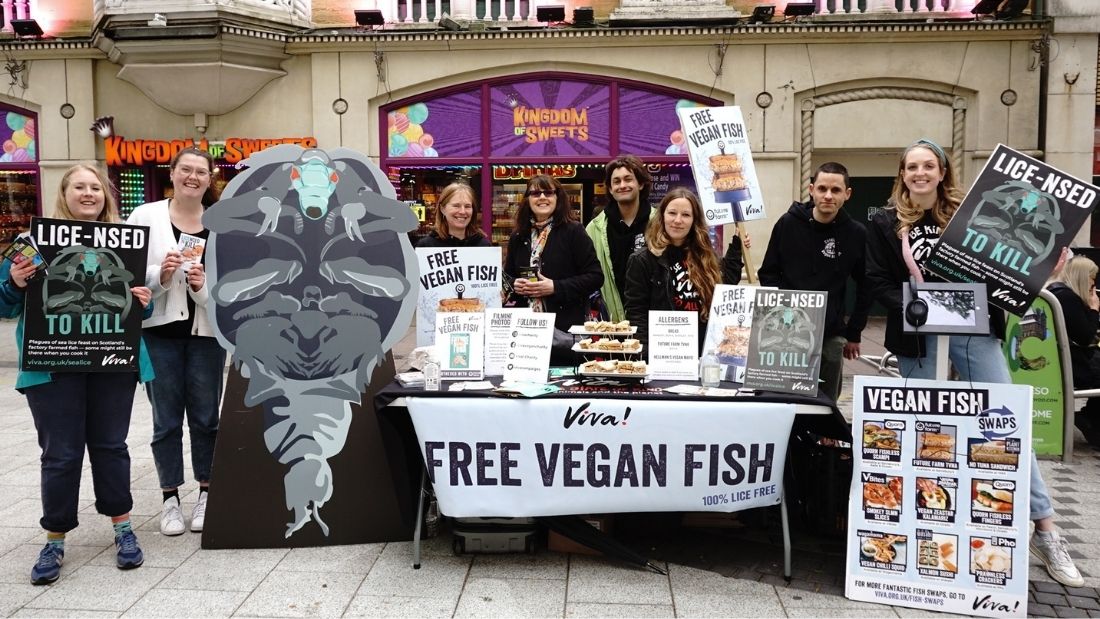 This April and May, Viva! toured the UK with our brand-new campaign, Lice-nsed to Kill, to warn the British public they may be getting more than they bargained for when buying fish… a side of sea lice.
Aquaculture is on the rise as the sea food industry desperately attempts to combat the dwindling supply of the world's natural resources.
As underwater factory farms increase, so do the population of sea lice. The densely packed conditions of salmon and trout farms are like an all-you-can-eat buffet for passing sea lice. They gorge on the skin, blood and mucus of unsuspecting fish and some have still been found attached to fish in the supermarket.
Armed with free vegan fish and a GIANT sea louse, Viva! visited Stoke-on-Trent, Sheffield, Rotherham, Nottingham, Exeter, Cardiff and Bristol. Across the seven cities, we handed out over 1,500 free samples and spoke to many more about going vegan.
The Tvna, kindly provided by Future Farm, has fish-eaters convinced. The vast majority of people who tried the samples said they couldn't taste the difference between Tvna and the tuna they would usually eat, with some even preferring the plant-based version!
Fish-eaters were "put off eating fish for life" after watching our sea lice video and animation, eager to take home a copy of our new Lice-nsed to Kill leaflet to find out more. We also had our A1 board of fish swaps on hand to show the public just how many delicious vegan fish alternatives are now available, with many more being released each year!
Our free V7 meal plan and Vegan Recipe Club app were an enormous success with vegans, vegetarians and meat-eaters alike. A recent report has found that 50% of UK customers will avoid meat by 2040, proving the demand for delicious vegan recipes is on the up and Viva! is here to help!
The response to the campaign was overwhelmingly positive, with so many people eager to make the change towards a vegan lifestyle after learning the gross truth about the sea lice that plague fish factory farms.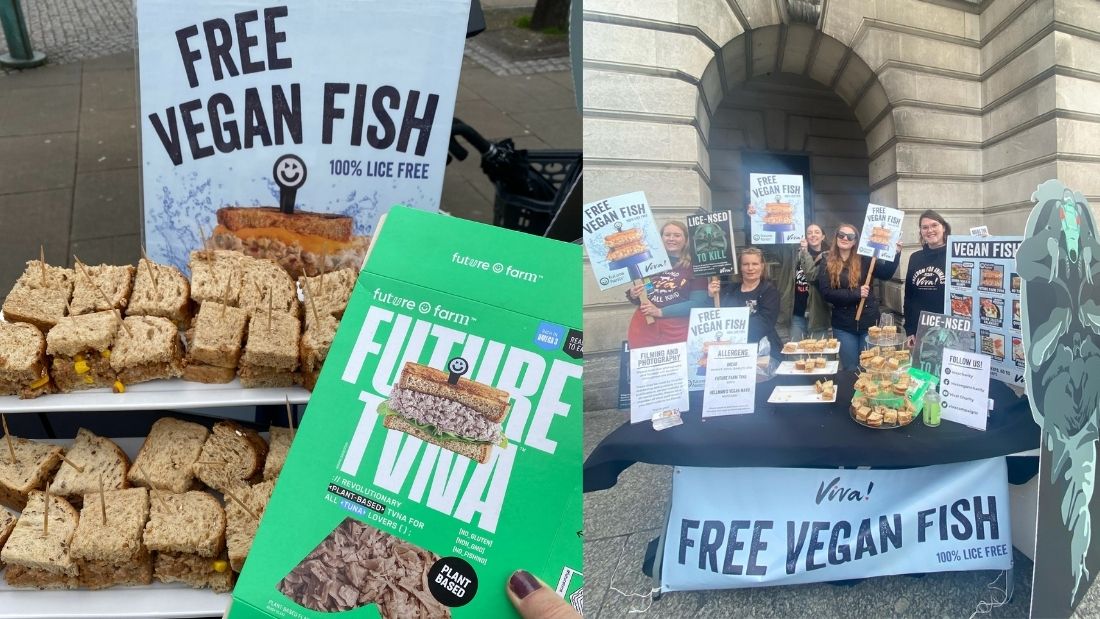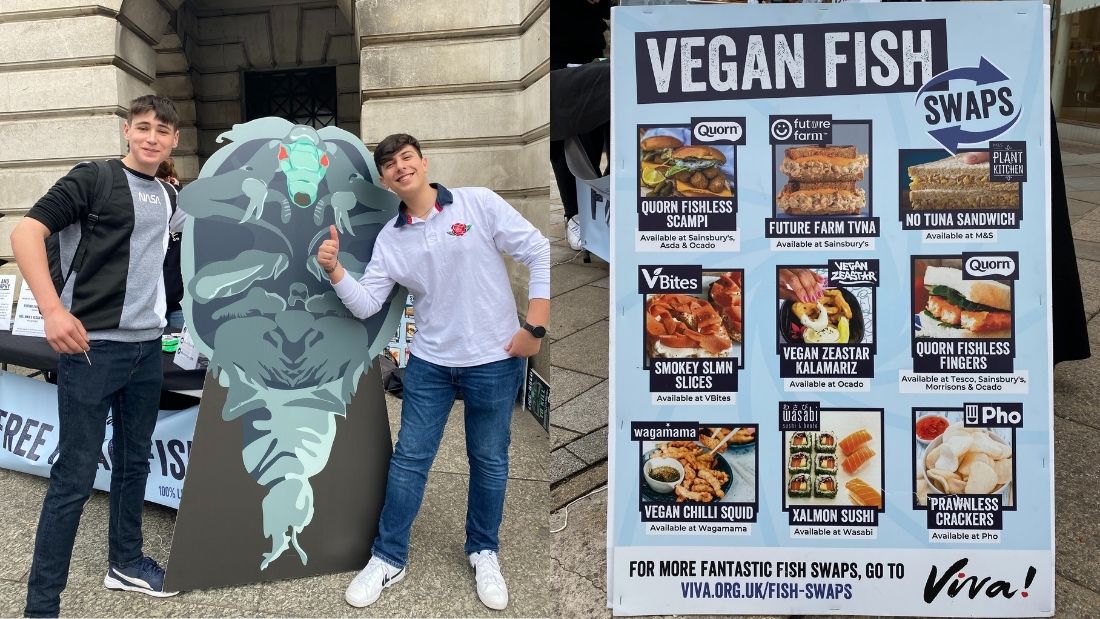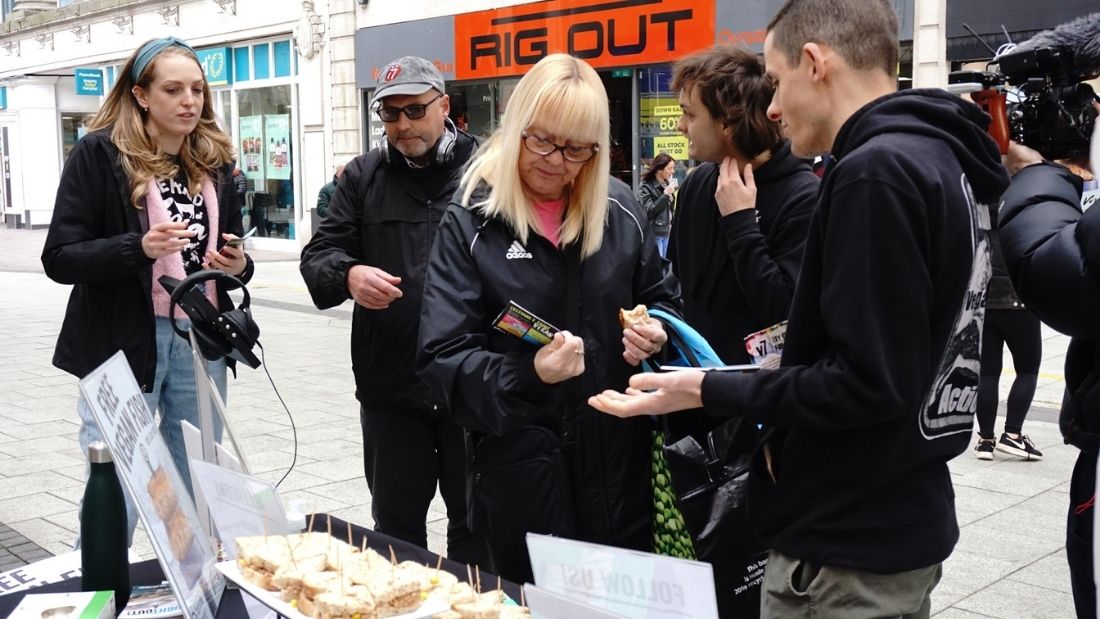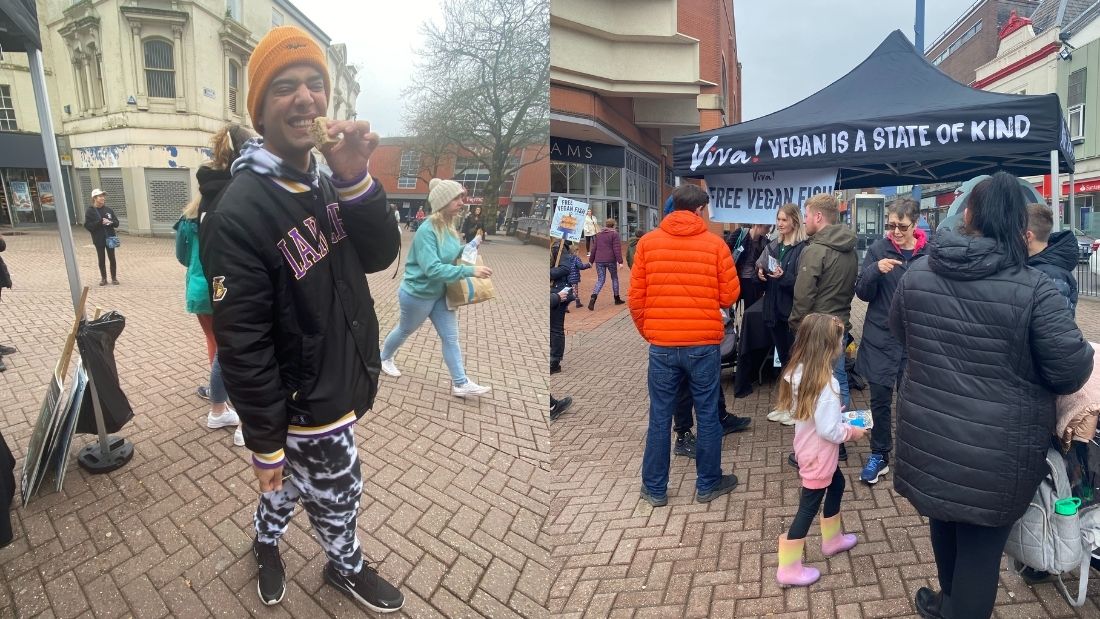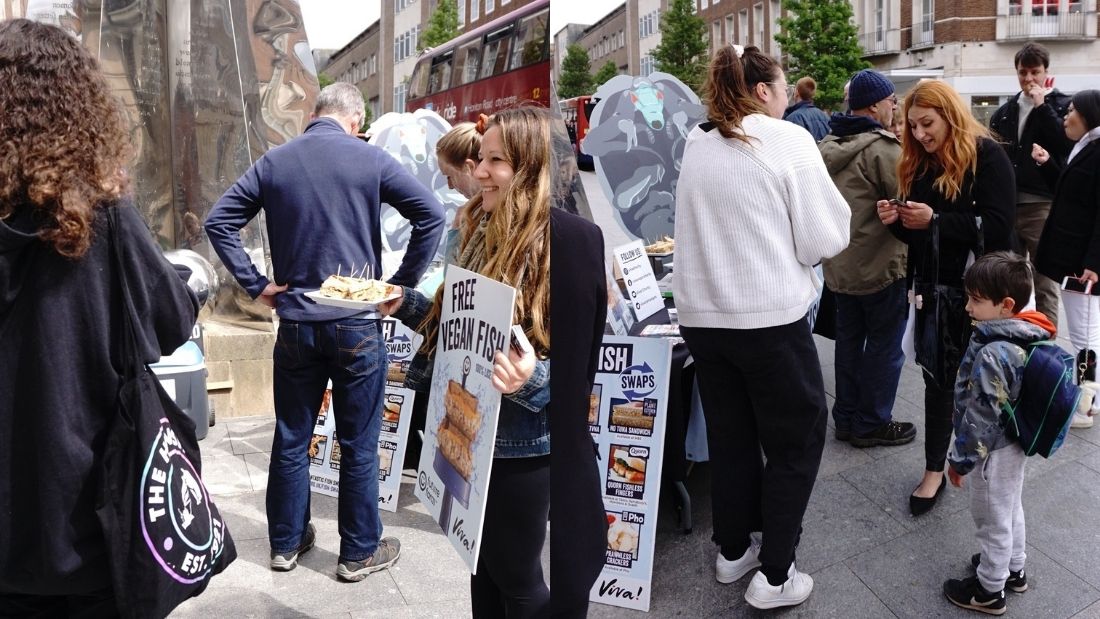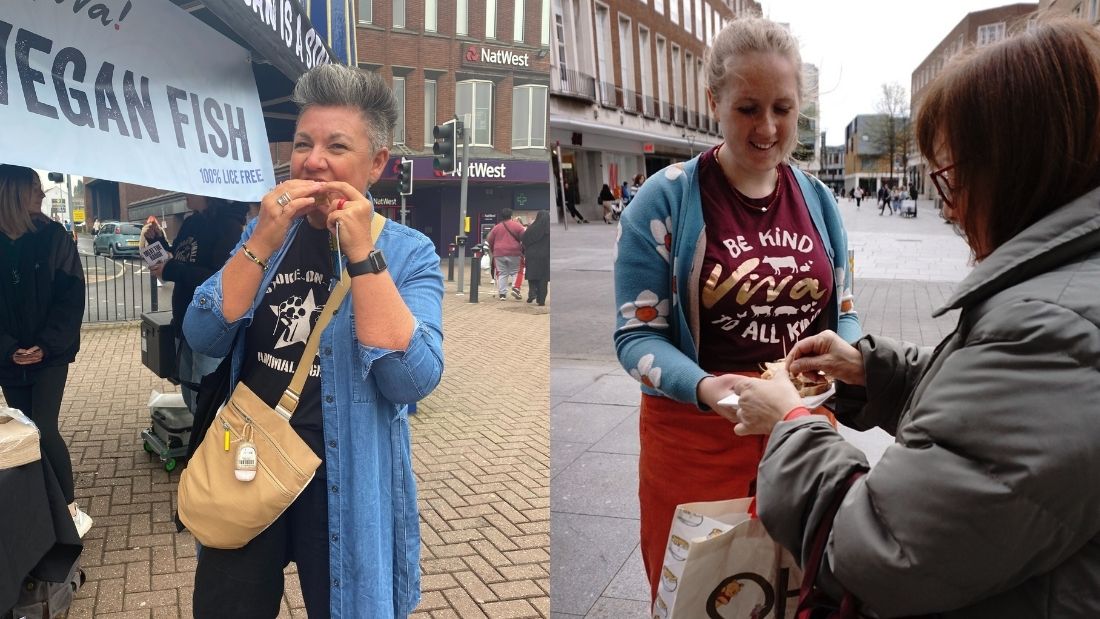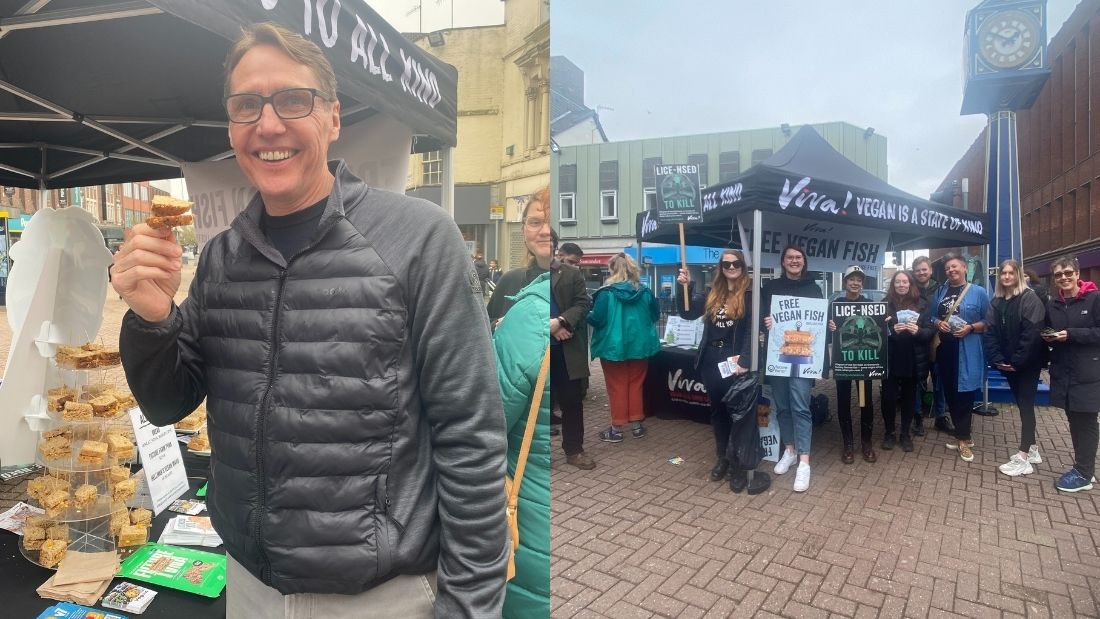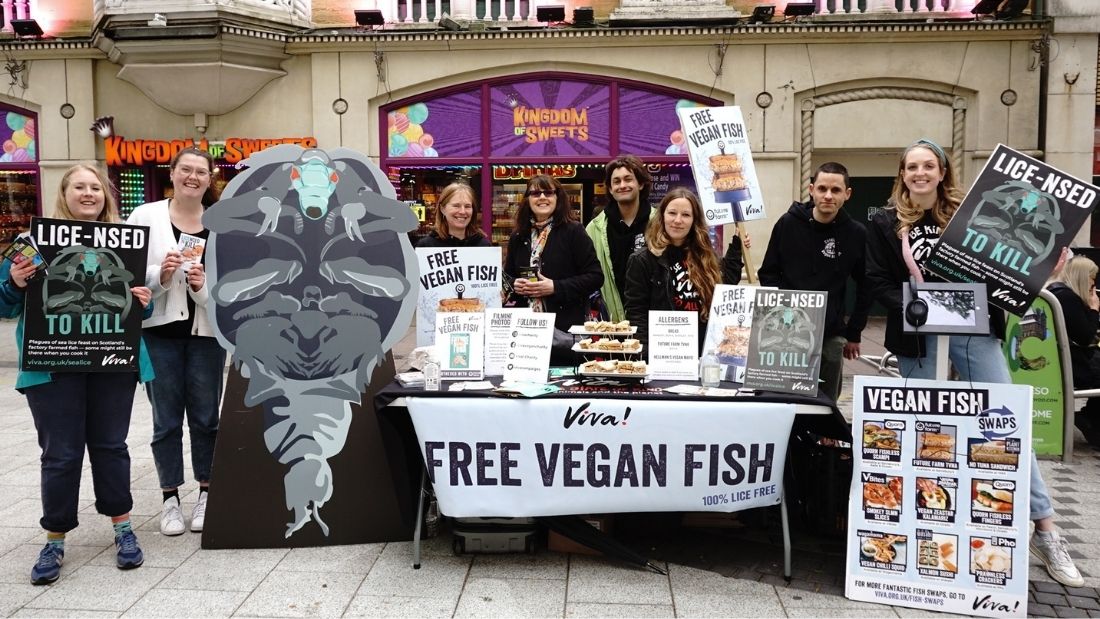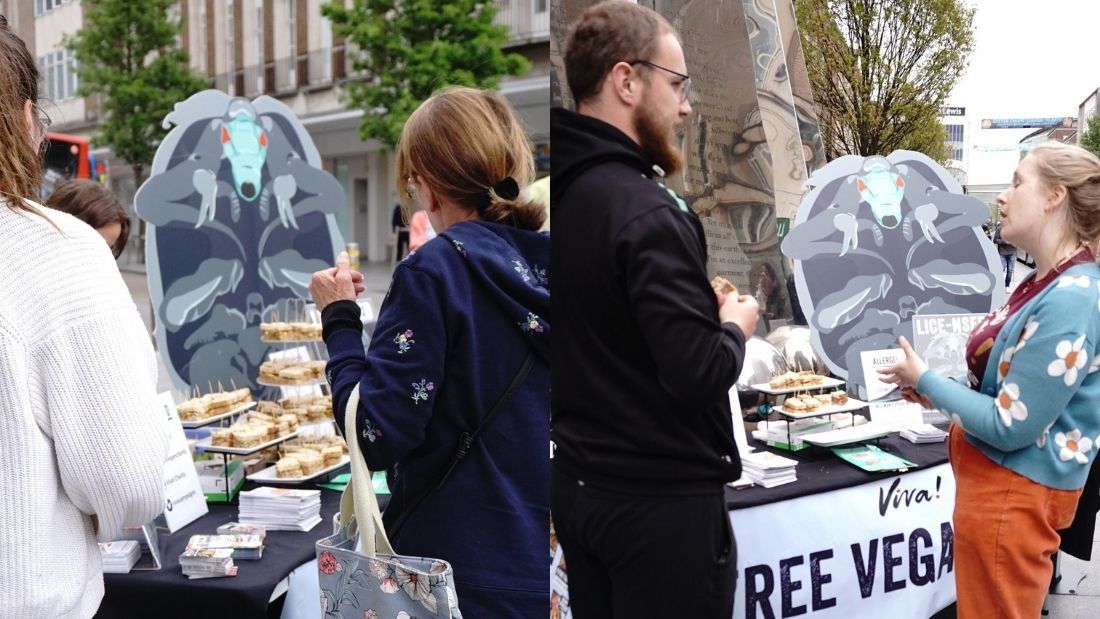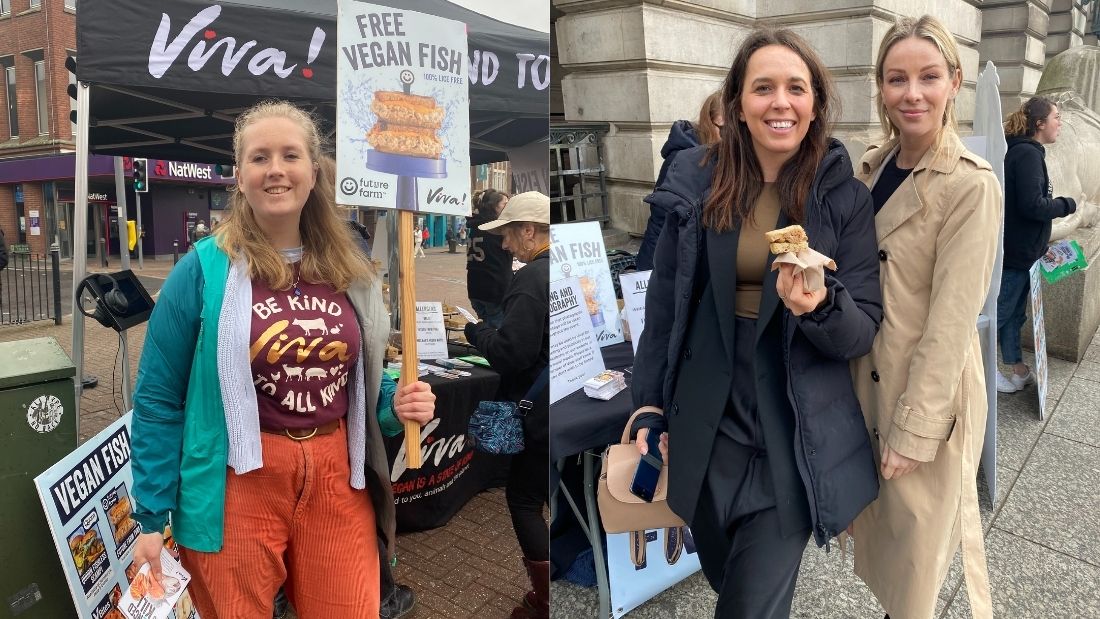 Viva! would like to say a huge thank you to all the volunteers who helped at the events, including Stoke-on-Trent Animal Rights, Cardiff Vegan Action, Nottingham Animal Rights and our own Viva! Bristol local action group organised by Jo Dixon and Martin Barlow.
If you would like to start your own Viva! local group in your local area, please get in touch by emailing campaigns@viva.org.uk
To discover more easy vegan swaps head to the Vegan Swaps section of our website. You can also find lots of delicious vegan recipes by visiting our Vegan Recipe Club or challenge yourself to try vegan for a week with our V7 meal plan!