minute reading time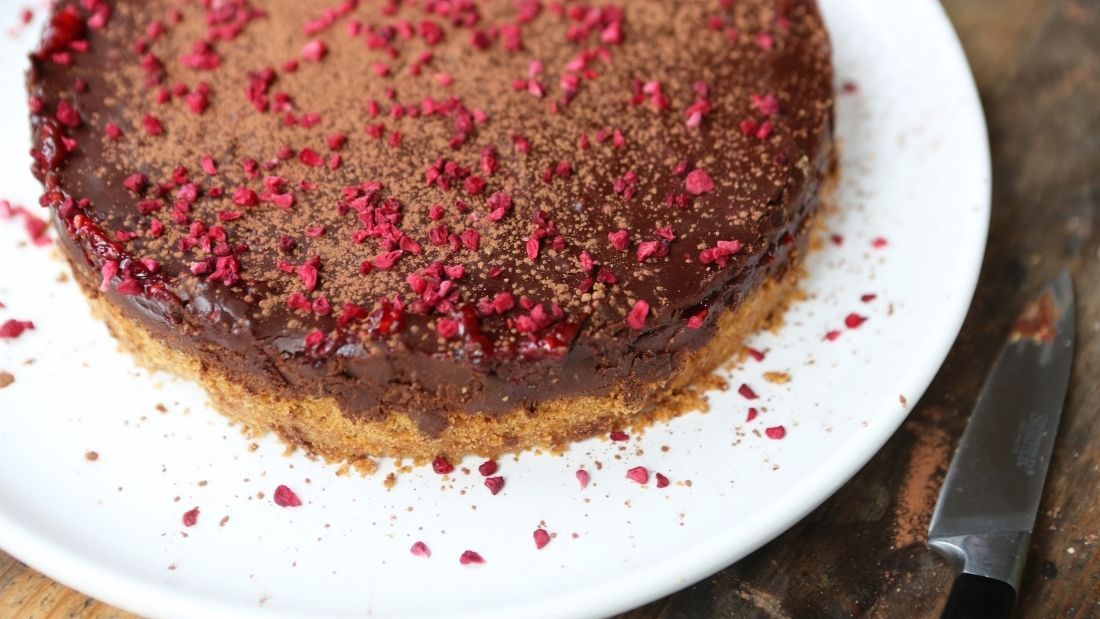 Treat your date (or yourself) to an indulgent and intimate vegan feast this Valentine's Day.
We might be in Lockdown 3.0 but that's no excuse to cancel date night! Whether you're alone or cooped up with someone else, we all need a bit of spicing up at the moment. Shake off those winter blues and get creative in the kitchen with these romantic recipes from Vegan Recipe Club – all containing a vegan aphrodisiac!
Starters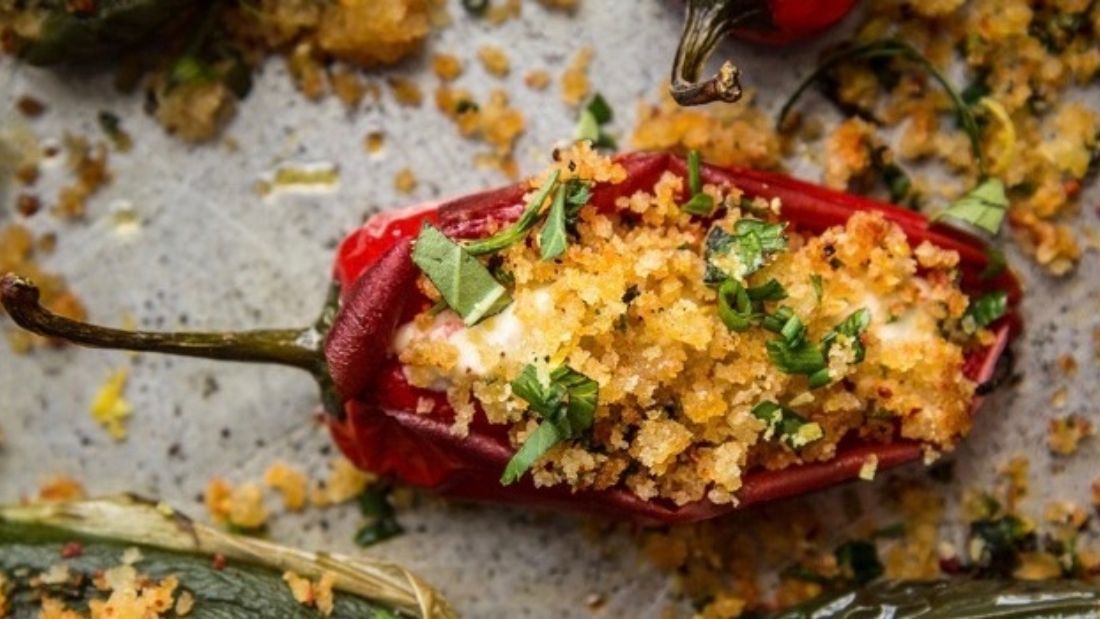 Chilli Peppers
Recipe: Roasted Chillies stuffed with Cashew Cheese (courtesy of Demuths Cookery School)
Thank you to Demuths Cookery School for sharing their Roasted Chillies stuffed with Cashew Cheese recipe – a spicy little appetizer that will liven up your evening! The fiery chillies increase heart rate and release endorphins – a perfect pairing for soft and velvety cashew cheese. Bake these tasty bites in the oven so the cheese softens even more and the breadcrumb topping is golden brown.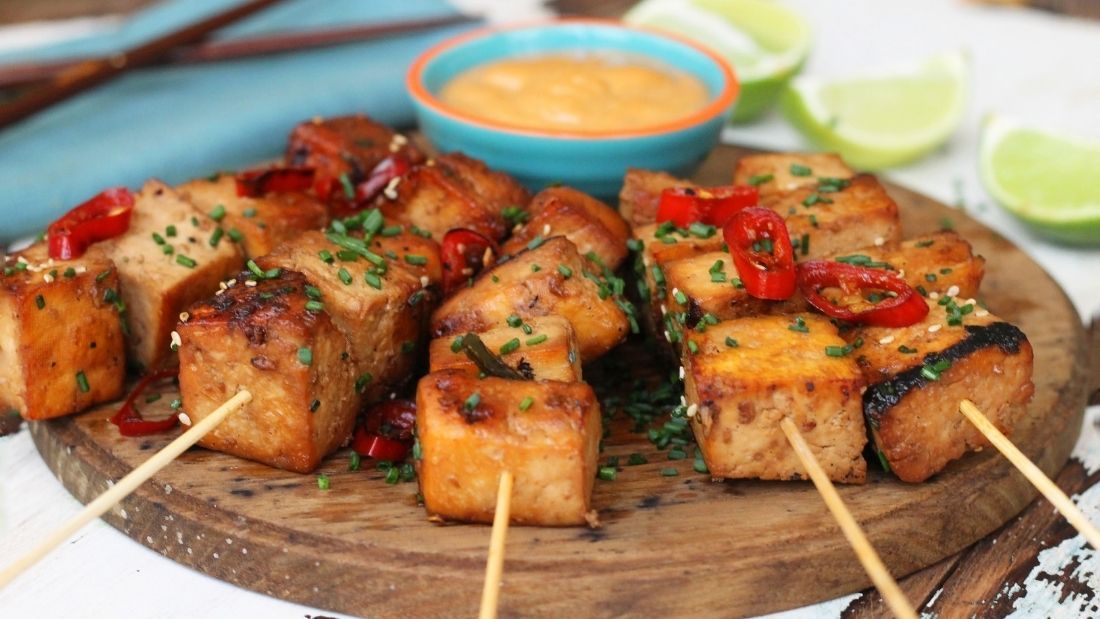 Soya
Recipe: Roasted Tofu with Satay Sauce

A well-cooked piece of tofu will definitely impress your date! Often tricky to perfect, but SO delicious when it's nailed. Our gorgeous Roasted Tofu with Sticky Satay Sauce is an easy recipe to follow so don't worry about messing it up! The sweet and salty flavours pair excellently with mouth-watering sticky satay sauce. Who doesn't like satay sauce? This dish is a winner.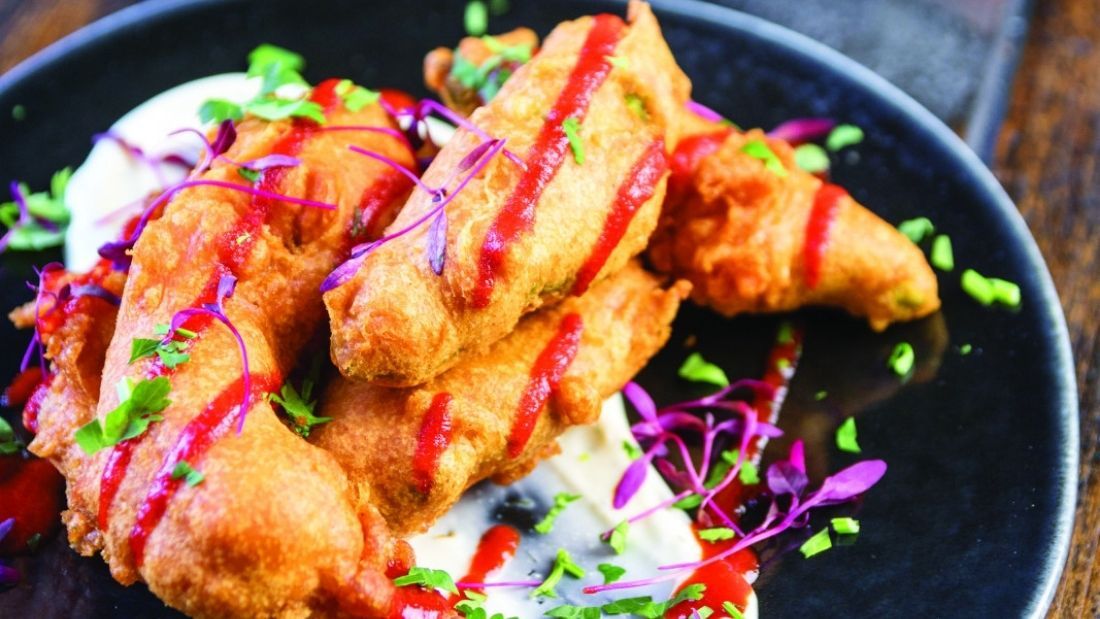 Avocado
Recipe: Avocado Wings with Ranch Dip (courtesy of Make No Bones)
Avocuddle on the sofa with these amazing wings! Make No Bones Avocado Wings with Ranch Dip were hugely popular at their restaurant, so why not bring the restaurant vibe to the comfort of your own home? There's nothing like melt-in-the-mouth avocado. Rather than being stimulating, avocados are considered aphrodisiacs because of their appearance. Perhaps that's why so many people love them!
Mains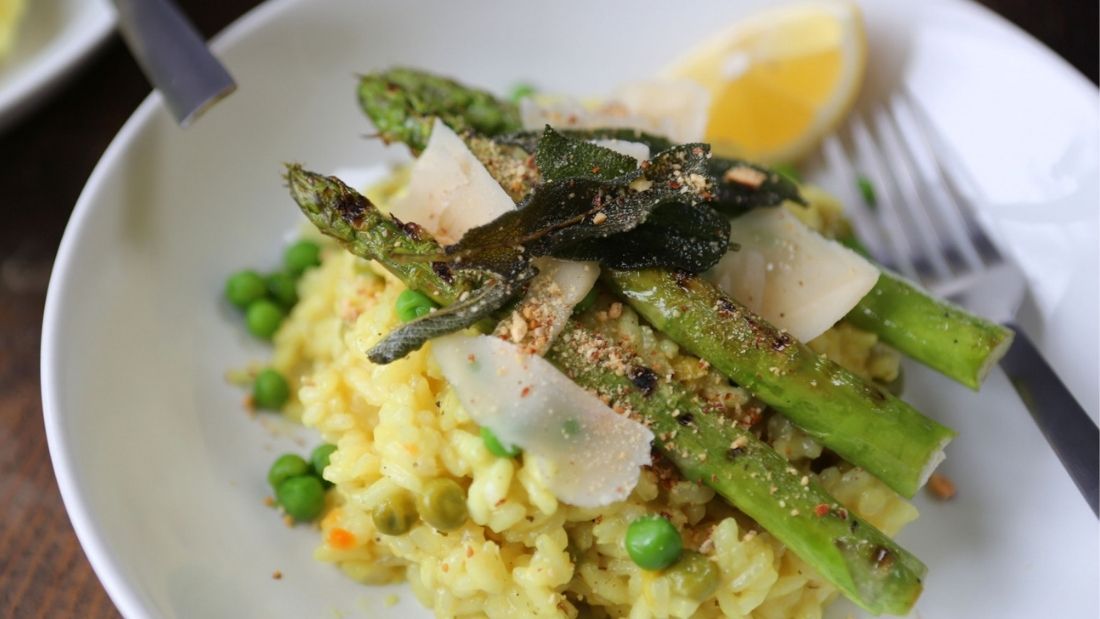 Asparagus
Recipe: Asparagus, Pea & Lemon Risotto (with sage crisps and toasted almonds)
Indulge your date with sweet and succulent asparagus. This vegetable is full of nutrients and many people describe feeling invigorated and full of life after eating it! Our Asparagus, Pea & Lemon Risotto is gorgeously creamy, and for extra bite, add toasted almonds and sage crisps on the top – your date will be so impressed!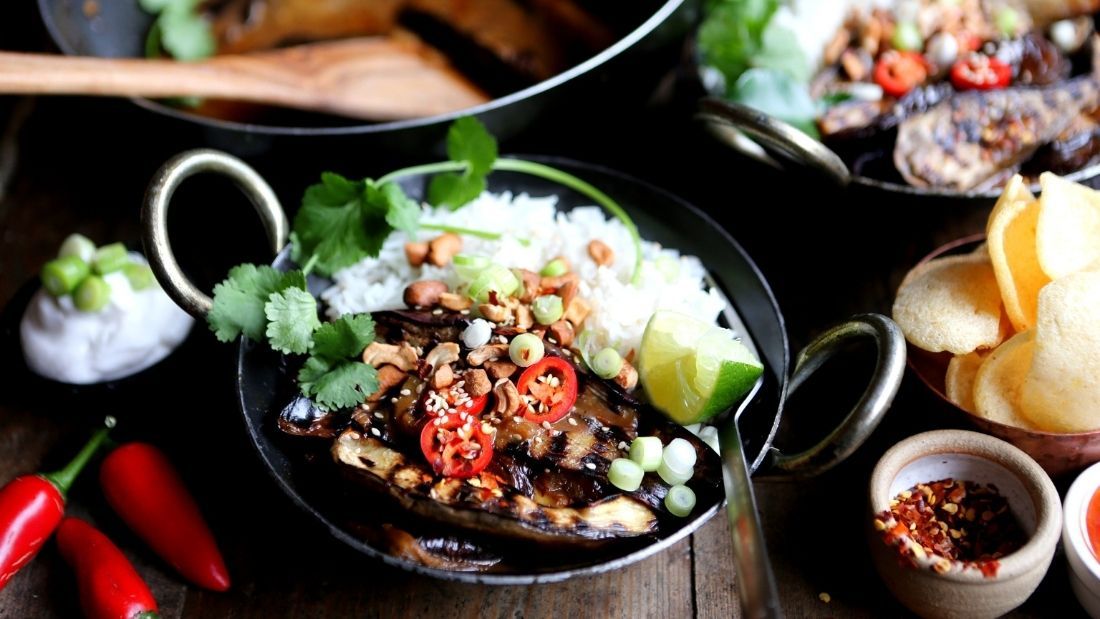 Garlic
Recipe: Thai Aubergine Curry
Our creamy Thai Aubergine Curry is the perfect evening elixir as it's full of garlic and chilli which both increase blood flow. What's more, many people have said this is the most delicious curry they've ever eaten! Cook your way into your date's heart with this warm and fragrant Thai street food dish.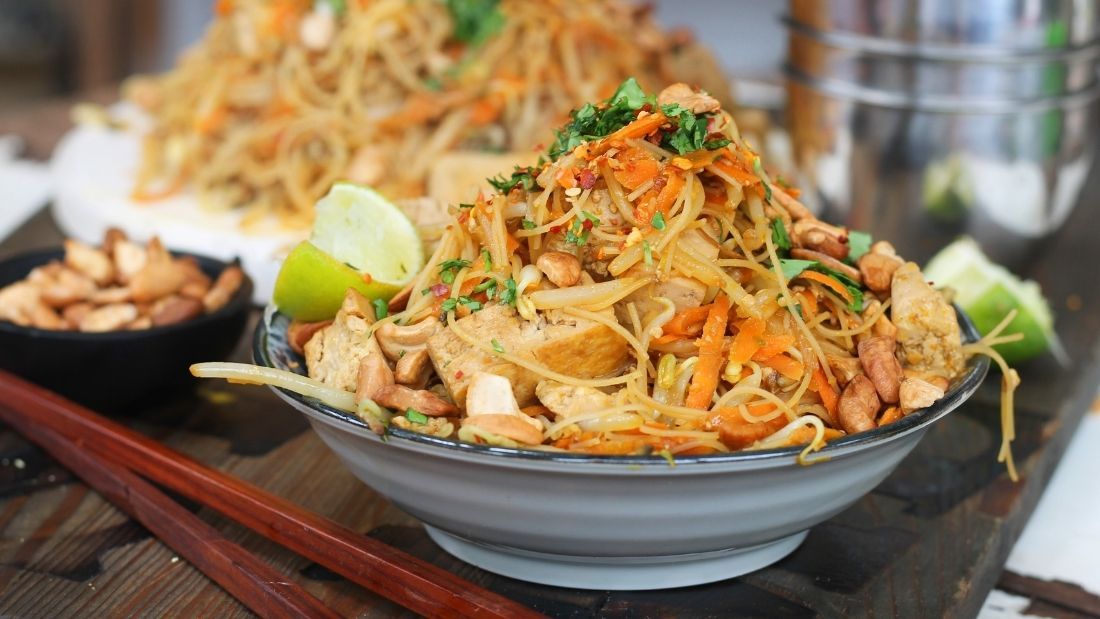 Pumpkin Seeds and Ginger
Recipe: Fast and Funky Noodles
Whip up Fast and Funky noodles – an absolute flavour powerhouse which will get all your senses singing! Ginger increases circulation and pumpkin seeds have been reported to boost testosterone; so, paired these make a great aphrodisiac. Add your favourite vegetables, lots of delicious tofu and a squeeze of juicy lime for the ultimate noodle slurp!
Desserts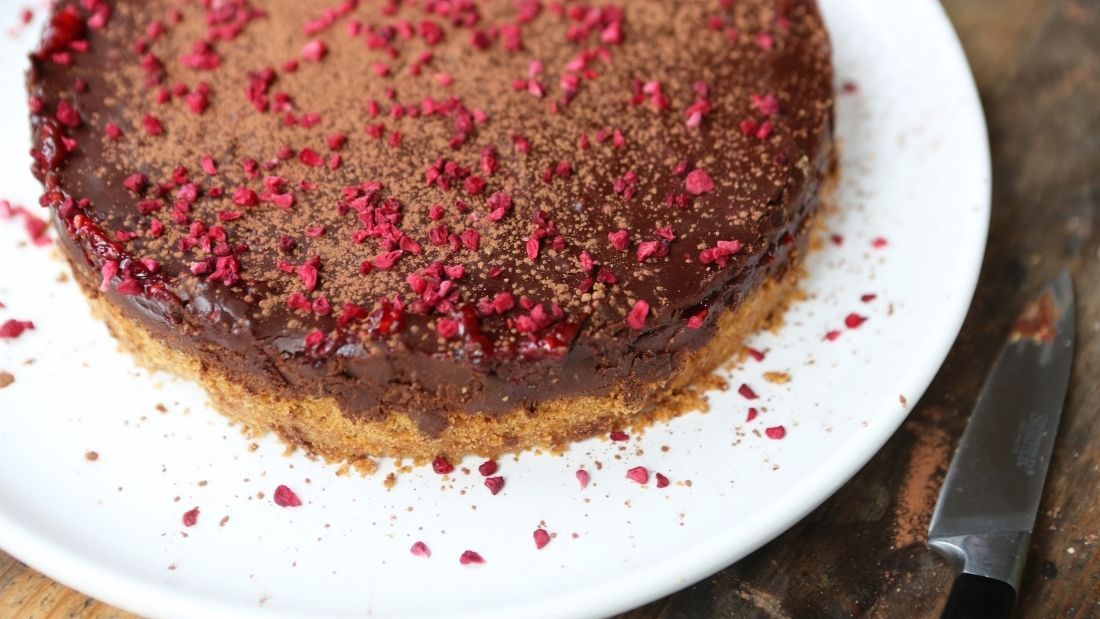 Chocolate
Recipe: Chocolate & Raspberry Torte
It's no surprise that many people love to indulge in chocolate as it contains tryptophan which produces serotonin (the happy hormone) in the brain. Treat your chocoholic date to our Chocolate & Raspberry Torte and their heart will be yours! Decorate with freeze-dried raspberries for the most romantic touch.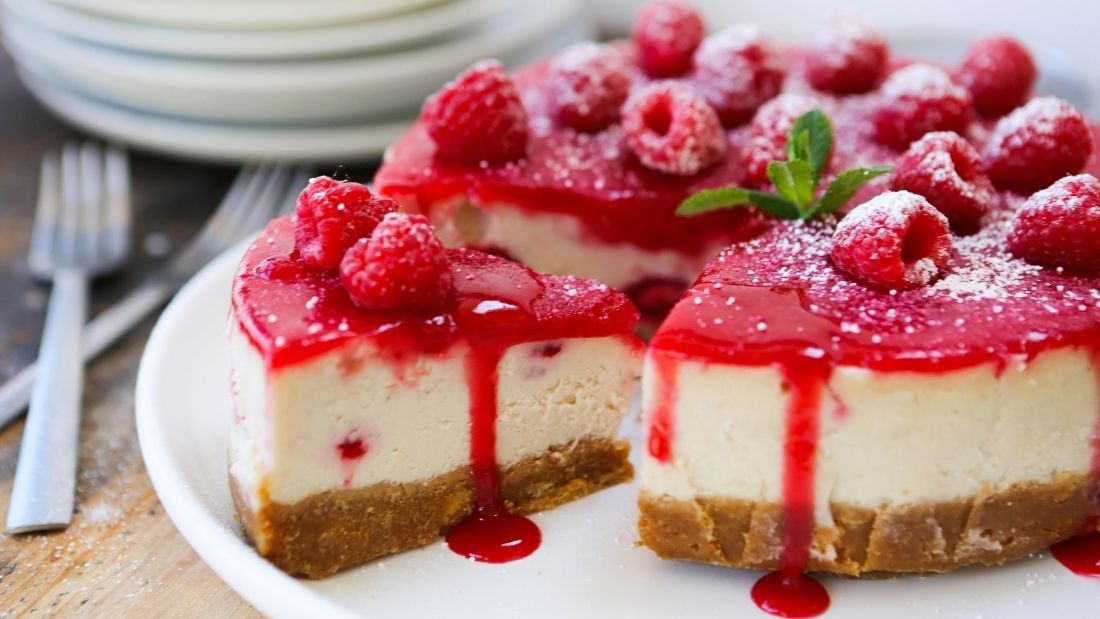 Berries
Recipe: Vegan White Chocolate & Raspberry Baked Cheesecake
Chocolate, berries and a saucy drizzle – our White Chocolate & Raspberry Baked Cheesecake is extra special! Berries are often associated with love and romance, and from a nutritional perspective they are full of antioxidants, minerals and lots of vitamin C which promotes vitality; so the more raspberries on top the better! Together with the dreamy, luscious white chocolate centre, you will be spooning for more and more.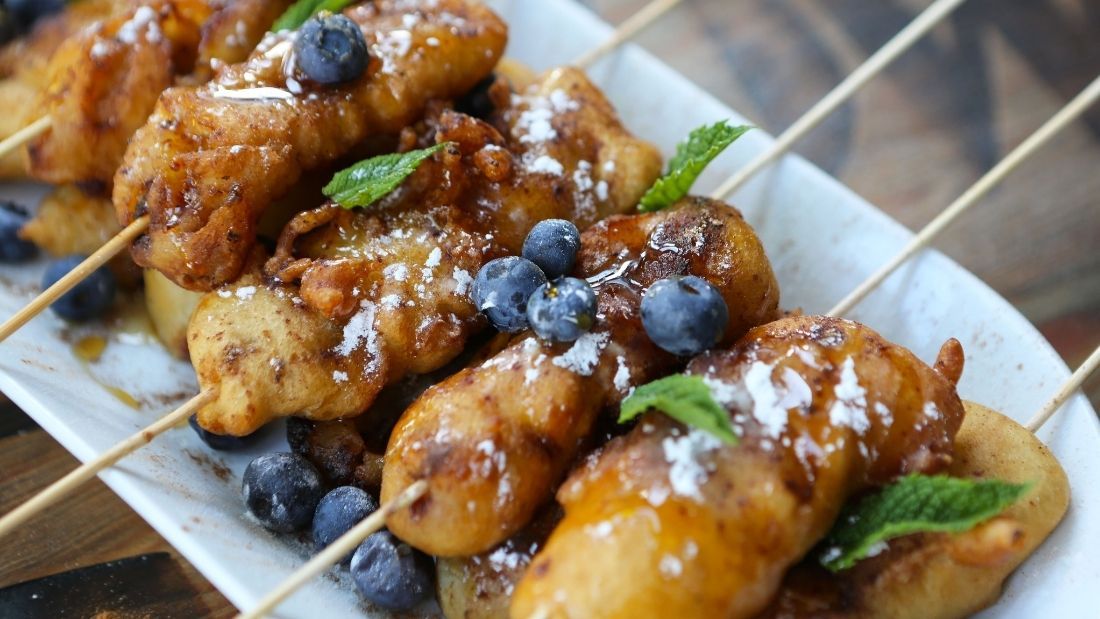 Bananas
Recipe: Quick Banana Fritters
Quick Banana Fritters are so fun to make and are a great sharing dish too! Moreover, bananas are rich in magnesium, B-vitamins and enzymes which are essential for hormone production towards increasing libido! Serve with chopped nuts, fresh fruit, or a flirty dip of chocolate sauce for a decadent dessert.
Even one of these dishes would make such a special homemade gift that your date would love! If you're looking for something a bit different, check out our website for lots more ideas: veganrecipeclub.org.uk