12 May 2020
minute reading time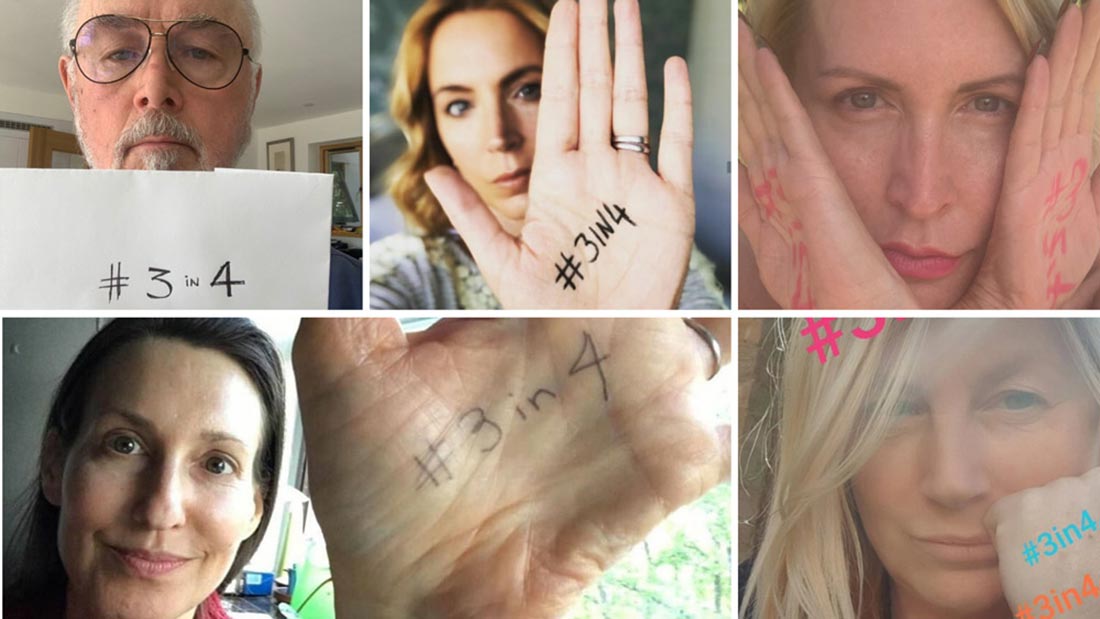 On Thursday 7 May, we asked supporters, influencers and celebrities to create a social media storm by sharing our latest campaign #3in4. We were overwhelmed by the response.
Over the past week people all over the country — and around the world —  have shared their #3in4 pictures on Facebook, Instagram and Twitter.
Among those taking part were some vegan celebrity faces such as  Dr Melanie Joy, Dale Vince and Jasmine Harman, plus our patrons Heather Mills, Peter Egan and Wendy Turner-Webster.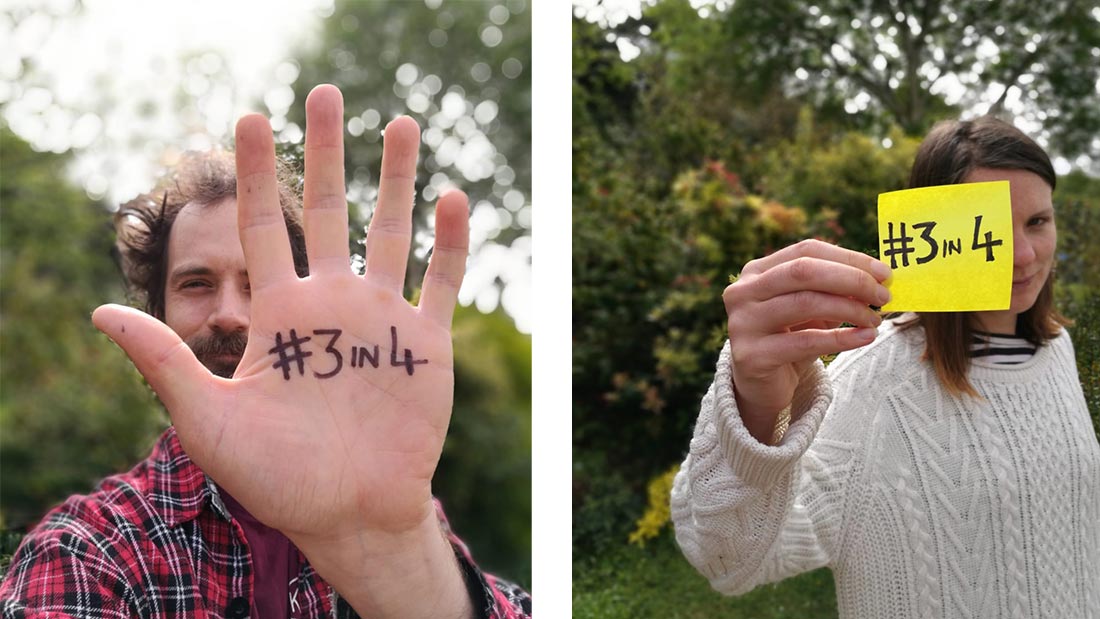 Why 3 in 4?
3 in 4 is Viva!'s latest campaign highlighting that three in four new and emerging infectious diseases come from animals. Across the globe, animals are kept in horrific conditions in factory farms and wildlife markets. These conditions provide a fertile environment for the transmission of viruses between different species and humans. Factory farming is a ticking time bomb for future pandemics. The time to end factory farming and choose vegan is now.
The campaign has already gained nationwide coverage with articles in The Daily Mail, The London Economic, The Ecologist, and our open letter, signed by experts and scientists, including George Monbiot, was published in The Independent last month.
You can still get involved!
Post your hand or paper photo of #3in4, or post our campaign graphic (as seen below) to your own social media. Remember to use #3in4 so we can see and share your photo!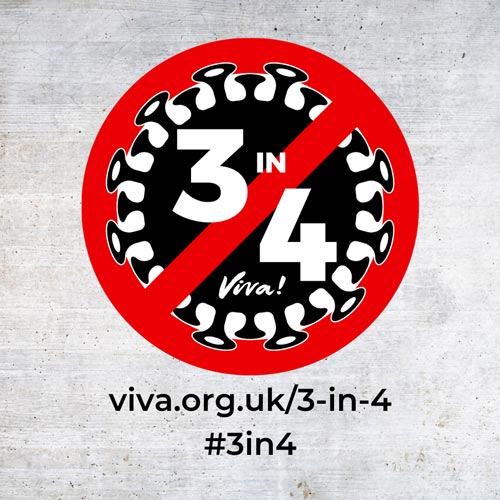 Suggested caption:
"Three in four new or emerging infectious diseases come from animals and factory farming is a ticking time bomb for future pandemics. The time to end factory farming and choose vegan is now!

viva.org.uk/3-in-4 #3in4"
Find out more about our 3 in 4 campaign, including our brand new fully-referenced Zoonoses report at viva.org.uk/3-in-4