minute reading time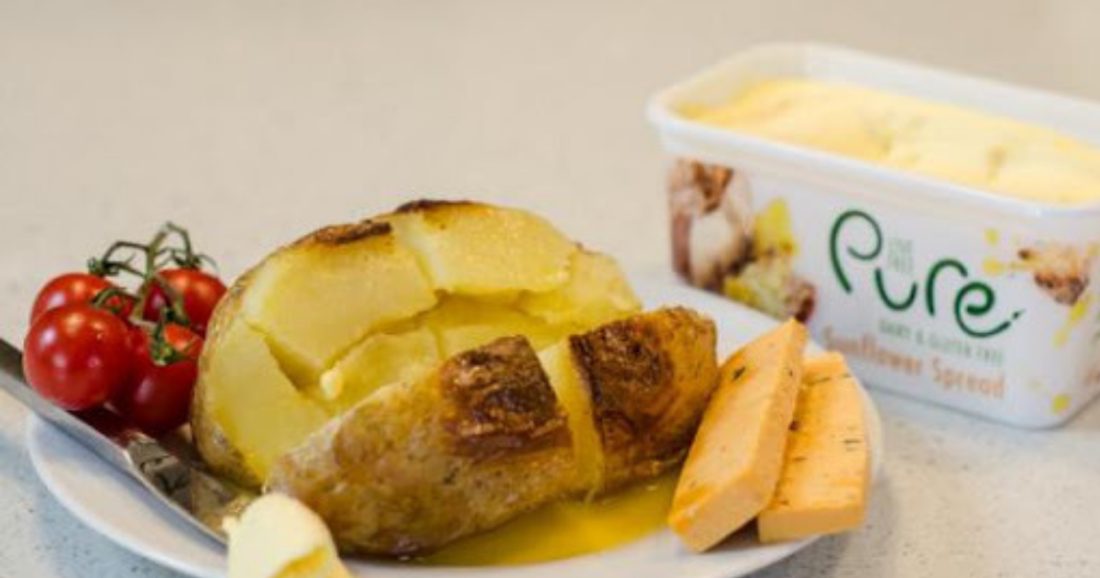 The supermarkets are now responding enthusiastically to the increasing vegan demand with more dairy-free options than ever. So, let us save you time and money by recommending our tried, tested and repeatedly retested (just to be sure) best of the MooFree bunch. You're welcome.
Chocolate
#1 Vego
The classic Vego bar (available in mini or jumbo size) has a creamy texture with an added nutty crunch. Additionally the recently launched Vego Almond Bliss white chocolate is the best dairy-free white chocolate we've seen. Bravo Vego. Bravo.
#2 Booja-Booja truffles –are our second choice for an extra special occasional indulgence.
#3 Go Max Go bars – this fab range offers alternative versions of all your classic favourites. The Jokerz bar (Snickers remade) and Thumbs Up (peanut Crunchie) deserve a special mention.
Desserts – Frozen, Supermarket
#1 Supermarket Strudels
A classic frozen dessert. Most supermarket strudels are vegan (check the labels to be sure) and are gorgeous, perfectly complimented by a vanilla dairy-free ice-cream, custard or cream of your choice.
#2 Morrisons Mini Filled Hazelnut and Chocolate Churros – pop these in the oven and you'll soon have hot sweet churros with a melted chocolate hazelnut filling. Delish.
#3 Asda Extra Special Vegan Chocolate Torte – Just defrost and enjoy this rich chocolate treat.
Cheese
#1 Sainsbury's
Tasty, melty and versatile with a number of different textures and flavours, this range was the staff favourite. Affordable and easy to find too, can't argue with that!
#2 Violife – This is a really great range with a dairy-free "parmesan", slices for burgers and even a vegan "halloumi"! Well worth checking out.
#3 Vbites – Founded by Viva! patron Heather Mills, the Vbites Cheezly range has recently expanded to include Red & White Cheddar, Hard Italian, Edam, Blue-Style, Pepperjack and Mozzarella. Pass us the Cheezly board. Available from Holland and Barrett.
Milk
#1 Oatly Barista
This is the creamiest dairy-free milk on the market in our opinion, and a firm favourite with dairy-lovers trying to make the switch. Delicious in hot drinks, this is the brand we use for our Viva!ccino tour, distributing free vegan cappuccinos across the UK!
#2 Aldi Acti Leaf Soya
Super affordable and tasty, this dairy-free milk is a great find. You can stock up the pantry as it is long-life and you can buy it in boxes of eight.
#3 Good Hemp / Almond Breeze
Hemp and almond milks are delicious and nutritious alternatives to the ubiquitous soya and oat and are particularly good on cereal.
Butter
#1 Pure – Pure make three types of dairy-free spreads; sunflower, soya and olive. They taste really nice, are great for baking and available in most supermarkets! What's not to love?
#2 Naturli Spreadable/Block – Made with a blend of almonds, coconut, shea and rapeseed this is a very creamy and buttery dairy-free spread. Highly recommended.
#3 Vitalite – A vegetable oil base containing 75% less saturated fat than dairy butter, this is a great alternative spread. It also works very well in cooking and baking with a rich, buttery flavour.
Ice-cream
#1 ….We couldn't choose! Staff opinion was divided on the best dairy-free ice-cream out there, suffice it to say that the vegan options are now incredible across the board. Here were our favourites in no particular order:
Ben and Jerry's Non-dairy – There are five UK flavours currently available: Coconutterly Caramel'd, Chocolate Fudge Brownie, Chunky Monkey and Peanut Butter and Cookies. Ah. Mazing.
Booja-Booja – Exquisitely decadent truffley ice-cream. Flavours include Chocolate Salted Caramel, Hazelnut Chocolate Truffle, Coconut Hullabaloo, Raspberry Ripple and Caramel Pecan Praline. Also available in handy snack size for vegan ice-cream on the go. Don't mind if we do.
Swedish Glace – Widely available in supermarkets across the UK, their vanilla ice-cream is deliciously creamy. They are in the midst of launching two exciting new flavours into the mix too: Cinnamon with Toffee Sauce & Hazelnut Pieces and Coconut with Blueberry Sauce & Coconut Sprinkles. Yum.
Miiro – Ice-cream sticks in packs of three available in Peanut Butter, Chocolate Hazelnut and Salted Caramel. Mine's a Peanut Butter, thanks.
Magnum – Vegan Classic and Vegan Almond are both sumptuously smooth and seriously tasty. We hope the ice-cream vans are well-stocked.
Cornetto – vegan and gluten free version of the classic vanilla ice-cream cone topped with chocolate and chopped nuts. Just as good as we remember.
Did we miss your favourite product? Let us know your dairy-free must-haves!