minute reading time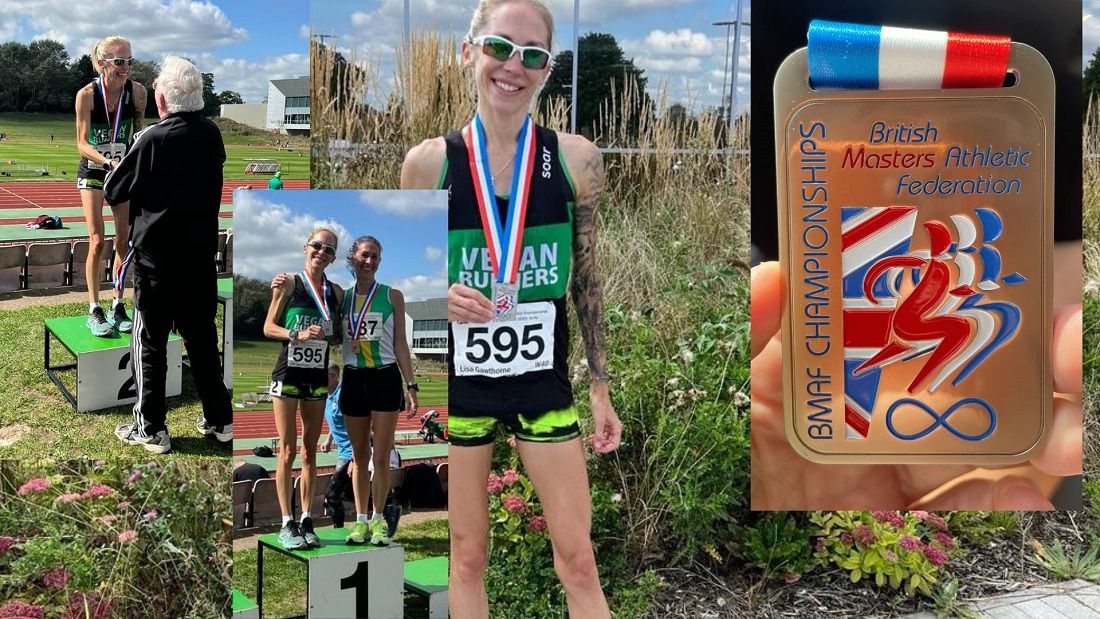 The best of British included a handful of vegans at the British Masters Athletics Championships held in Derby
Lisa Gawthorne left her bike and wetsuit at home following her World Sprint Triathlon gold earlier this year, laced up her running shoes and took to the track to compete in the 1500 metres.
Somehow she managed to knock five seconds off her personal best and take silver in the 40-44 age category.
"So nice to get Vegan Runners on the podium!" she says.
And she was not the only one; Catherine Charlton followed her over the line to take bronze.
This continues a fantastic recent period for Gawthorne, a vegan of 20 years who went veggie at the age of six. This includes European and World triathlon success and a clutch of running personal bests.
"I think it's really down to having a great coach who constantly works with me addressing any issues" she says. "Working on weaknesses and just trying to be as consistent as possible with training to be honest. It's my best ever athletic year – I honestly can't believe how many PBs I keep running!"
Content sourced and adapted with permission from Great Vegan Athletes. 
You might also like...