Media release published at March 22, 2022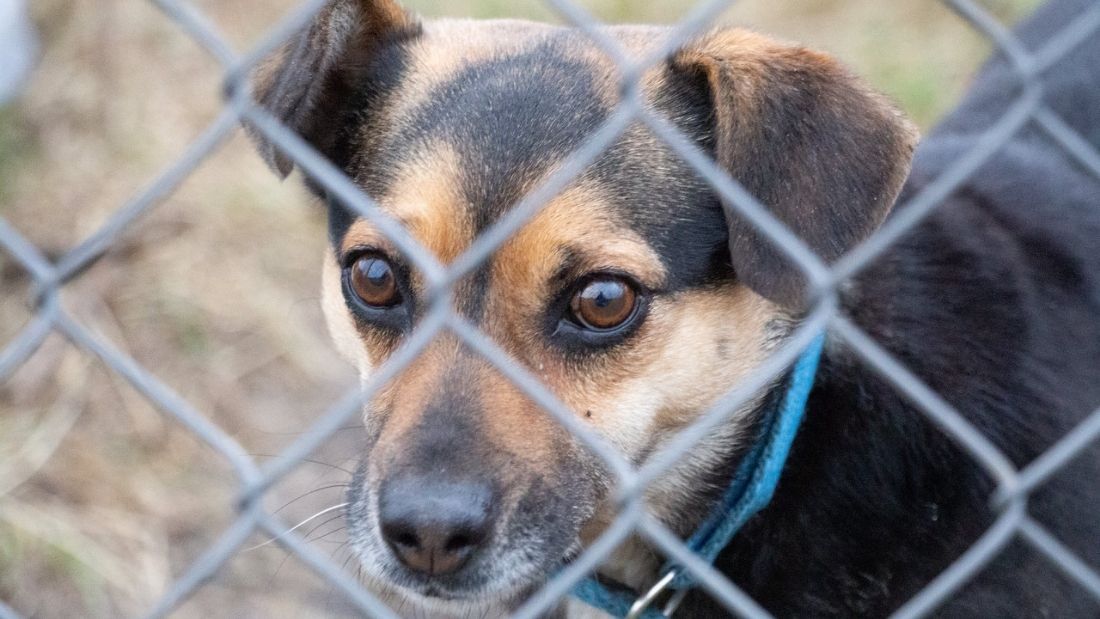 Viva! UK has raised a whopping £30,000 to help Ukrainian animals
Viva!'s Polish sanctuary is rescuing cats and dogs from the Ukraine
A rehoming scheme has been launched by the charity to find new homes for animals caught in the conflict
Viva! delivers 45 tonnes of food to Ukraine for hungry animals
3 tonnes of food distributed to refugees with cats and dogs in Warsaw
UK animal charity Viva! has immediately leaped into action, along with its sister organisation Viva! Poland, to provide vital support to the animals caught in the crossfire of the war.
Adding to the trauma that millions of Ukrainians are enduring is their desperation to save their beloved family animals from warfare. A shopping bag full of puppies, an elderly shepherd dog carried on someone's shoulders, a cat's face peeping over a coat lapel as refuges flood across the Polish border – these are the poignant reminders of what being a refugee entails.
Viva! UK and Viva! Poland Founder
"The scale of the problem for both people and their animals is vast," says Juliet Gellatley, founder and director of Viva!. "We needed to organise rapidly to meet the enormous demand – and we have. At the heart of our humanitarian effort is our 52-acre sanctuary at Korabiewicach near Warsaw, where we have taken in 100 cats and dogs from Ukrainian shelters who were at risk of starving or being bombed – as well as some from refugees who could not care for them any longer, but with 450 existing animals in the shelter it is rapidly filling up. An urgent email appeal to Viva! UK supporters produced £30,000, which was immediately transferred to Poland, where it's needed. We anticipate doubling or trebling this figure shortly with our postal appeal.
"To ensure we can accept more animals into our Polish sanctuary, we have launched a rehoming scheme in the UK, where we have appealed to British people to home some of our existing Polish dogs, whose characters we know and who don't require quarantine. They have responded magnificently, creating more space for us to receive new refugee dogs."
Viva! Poland Manager
Cezary Wyzinsky has been in charge of Viva! Poland for 18 years. "The situation was chaotic and we were bringing both people and animals from the border five hours' drive away. But now it is better organised, with six refugee centres having been set up in Warsaw who contact us with details of what they need – food, carriers, leads, flea collars and so on. So far, we have delivered over forty-five tonnes of food, some within Warsaw but most of it we have sent to the group, Animal ID Ukraine. They are supplying sanctuaries and groups of animals within Ukraine.
"Being a big sanctuary with space, we have been able to divide up pens to accommodate the 100 newcomers. Our volunteers and resident vet, along with a refugee vet from Ukraine, have been able to settle, reassure and treat the often traumatised new arrivals. It is a desperate situation, with two million refugees and their companion animals now in Poland, and the flow continues. We are coping at the moment but we are very close to capacity."
Laura Lisa Hellwig – UK dog rehomer
Laura is Viva! UK's campaigns manager and has been fostering and rehoming dogs for many years. "Viva! Poland dropped everything to help people and animals in need and we are supporting them. The Viva! Poland sanctuary has virtually reached its capacity and that's why we are rehoming dogs from there. Finding loving forever homes here in the UK will help create more space for animals crossing the border into Poland. We have been delighted with the response from our supporters and have already received lots of applications!". For more information about dog rehoming, see viva.org.uk/dogs.
Lisa Buck – volunteer transporting goods to Poland
News that Ukrainian volunteer Anastasiia Yalanskaya, 26, had been killed after dropping off dog food to a shelter horrified long-term Viva! volunteer Lisa Buck from Norfolk and inspired her to take action. "I simply said to my husband: 'I have to do something!' I have three dogs of my own and the thought of animals being hungry and homeless wrenched at my heart.
"My intention was to travel to the Ukraine border with pet supplies and stay there for three weeks, helping people and animals. Viva!'s Juliet Gellatley offered her help and I have co-ordinated with them. I posted on Facebook asking for donations of pet food and asked local shops to set up donation boxes.
"I've been flooded with so many kind donations that I have to keep repacking the van! Every time the doorbell goes with more packages I feel a lump in my throat from the generosity. Having reached capacity, I'm planning a return trip in April."
Lisa and her van went by Eurostar to France, and travelled through Germany before arriving at the Viva! Poland sanctuary on Tuesday, March 22.
Jo Dixon – UK volunteer on the ground at Viva! Poland
Jo Dixon is another Viva! volunteer from Weston-Super-Mare who has dropped everything to support the Ukrainian crisis. She saw the appalling events unfolding in the Ukraine and, as a long time Viva! UK volunteer, was compelled to help. Jo is a mental health nurse on an 18-month sabbatical and coming up to the end of the first year of a BA in Environmental Studies.
Telephone interviews can be arranged with Juliet Gellatley, Cezary Wyzinsky, Laura Hellwig or Lisa Buck.
For further information, contact Faye Lewis on 0117 944 1000, 07710661341 or faye@viva.org.uk
Notes to Editors
Viva! is a registered charity 1037486
Viva! is the UK's leading vegan campaigning charity