minute reading time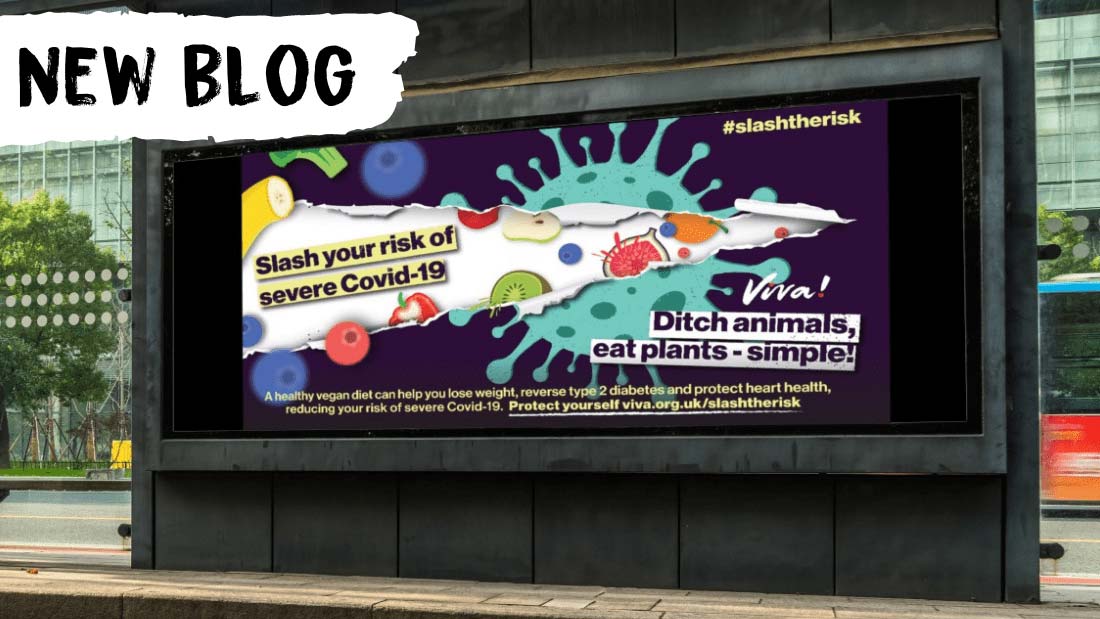 One of the biggest potential threats for a future pandemic is factory farming. At the same time, following a healthy plant-based diet slashes your risk of getting severe Covid-19. The media and the government don't talk about either of these facts. These messages could save countless lives. Yet they are ignored.
Viva! is putting that right, and we need your help!
We kicked off our new campaign, Slash The Risk, with 80 billboards going out across the West Midlands and Bristol, reaching a huge audience of 12 million people. One focuses on the risk factory farming poses and urges people to try Viva!'s new V7 challenge, going vegan for one week. The other urges people to protect themselves from severe Covid-19 by going vegan. We are also launching a major PR initiative and doing back-to-back radio interviews to cover millions more.
But we need to reach as many people as possible, and that's where you come in.
We have five different ways that you can get involved, ranging from online activism to hitting the streets.
Join our photocall
In May, we held a hugely successful photocall for our 3 in 4 campaign, raising awareness of how three in every four emerging or new diseases come from animals.
On Thursday 3 December, join our new call to action. Post a photo of you, a piece of fruit or veg, and the words Slash the risk on the fruit or on a post-it note.
Post your photo with a caption along the lines of 'Ditch animals, eat plants – simple! Go vegan to slash your risk of severe Covid-19. A healthy vegan diet can aid weight loss, reverse type 2 diabetes and protect heart health  🌱 Find out more 👉 viva.org.uk/slashtherisk', or write a personalised message to encourage your friends and family to go vegan! Please make sure to tag Viva! in your post so we can see just how many people we reach together.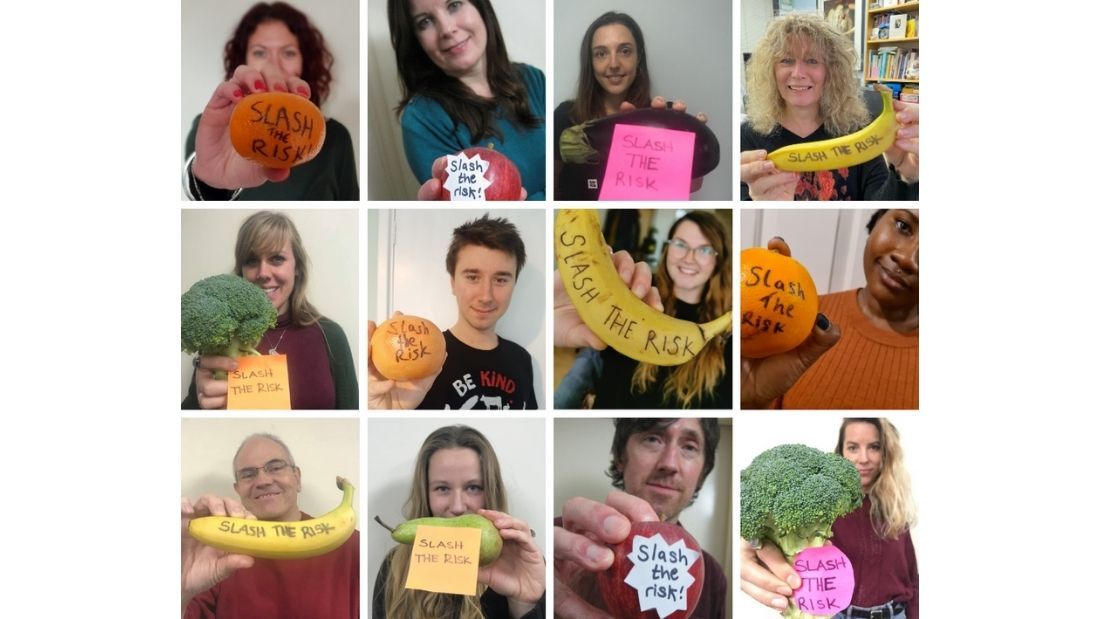 Door dropping
Door-dropping remains an incredibly effective and cheap way of reaching hundreds or thousands of people, done simply by walking through your neighbourhood and putting our flyers through people's letterboxes. Have a think about how much time you can give, and how many houses you can reach, and order the right amount of flyers.
Hold a stall
We want to see local groups hold stalls all over the country to have a nationwide reach, but please only do so if you are in a tier 1 or tier 2 region and you are confident in ensuring it will be a covid-secure event. If you are able to hold your own stall in your hometown, order a stall pack so that you have everything you need to hold a successful event, and please let us know if you're running an event at campaigns@viva.org.uk!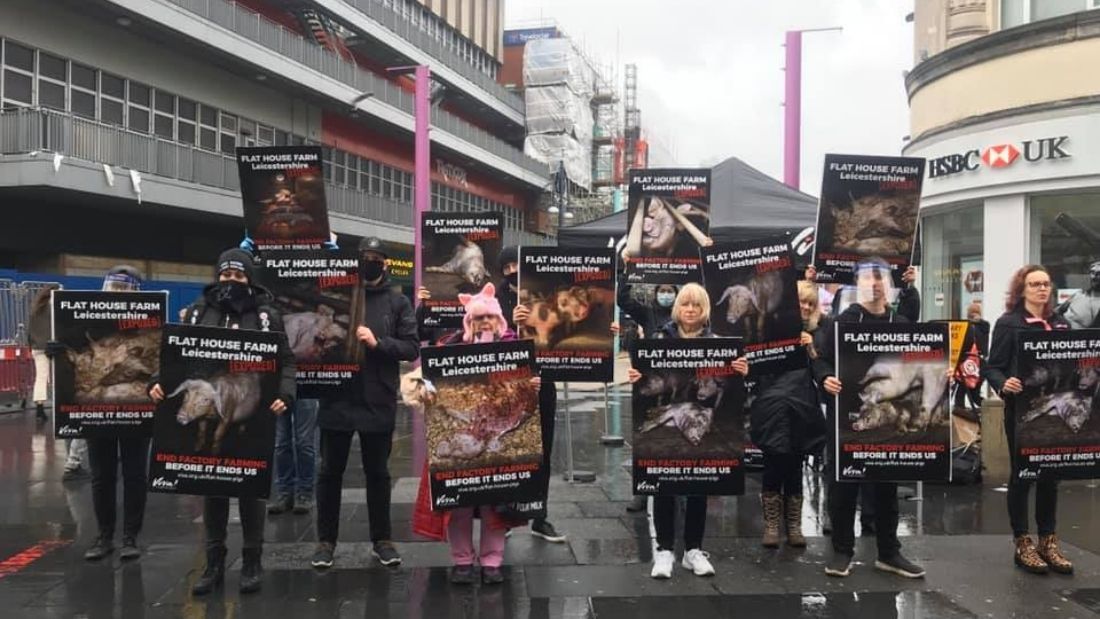 Share our message
Our reach on social media, whether that's Facebook, Twitter or Instagram, is hugely expanded when you, our supporters, share our stories. Please share our messages online so that your friends and family can see our #SlashTheRisk message, and share our billboard on your social media. Going vegan reduces the likelihood of future pandemics while also reducing our risk of suffering from severe Covid-19. You can read up on our peer-reviewed, scientifically-backed statements.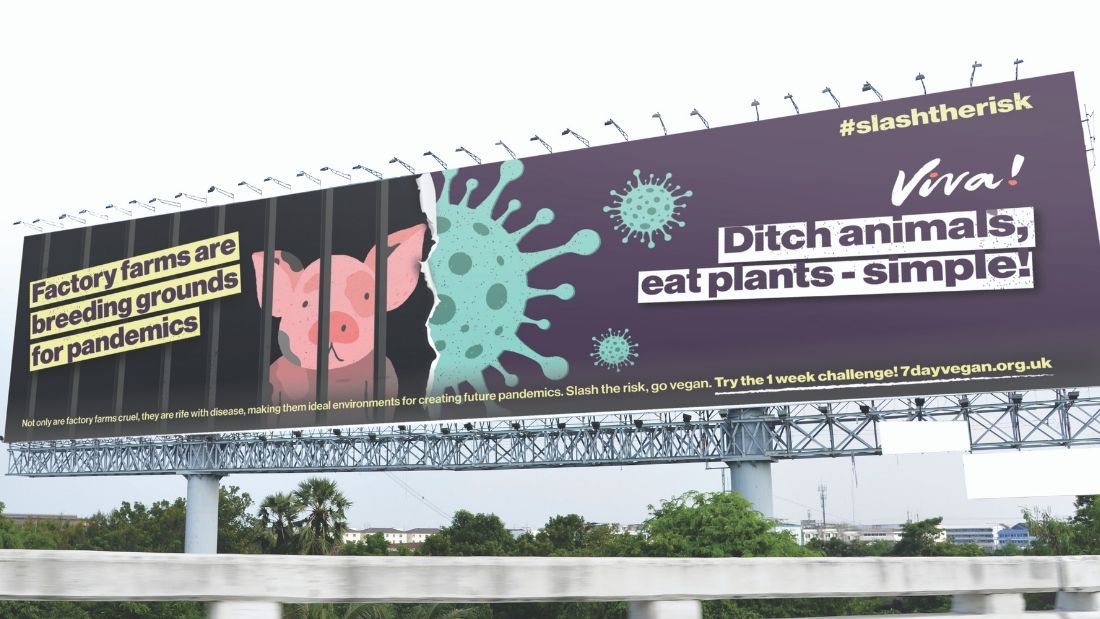 Help fund future billboards
Billboards are a fantastic way of making people stop and think about their choices. We would love to see them all across the country, but we need the funds to do it. Any amount, great or small, helps create a more vegan world. You can help us reach more people by going here.
Whether you can donate half an hour or a few pounds, whatever you can do helps bring us closer to a vegan world.