Media release published at February 21, 2022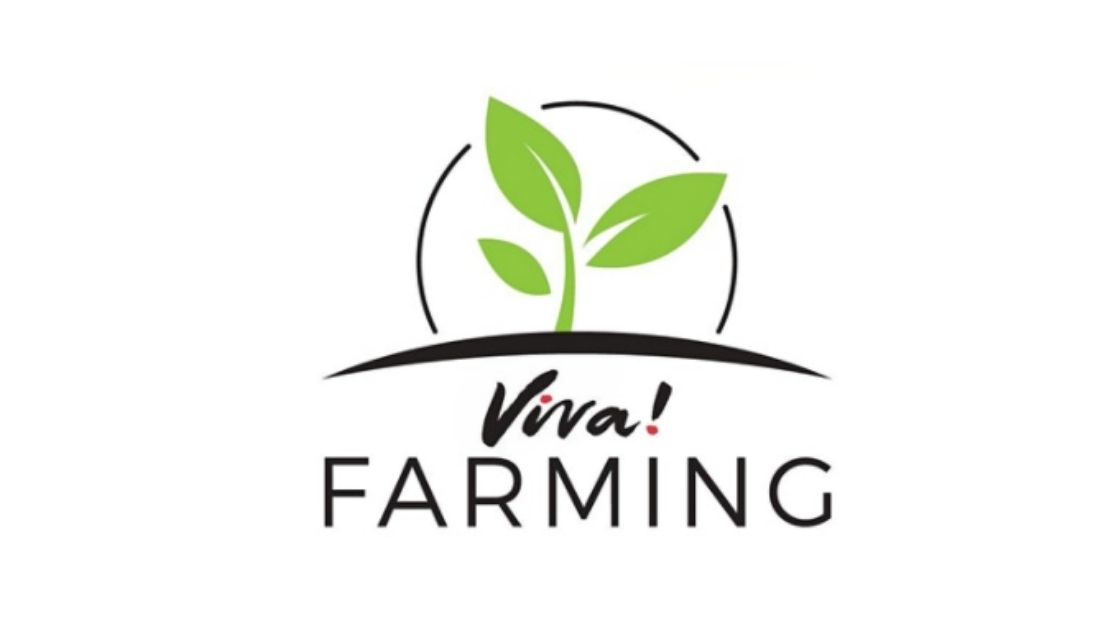 UK's top farming experts to debate animal-free farming at event in Birmingham
Debate marks launch of campaign Viva! Farming
Viva! Farming to help farmers transition away from use of animals
Debate comes after 26 nations set out new commitments at COP26 to change their agricultural policies to become more sustainable and less polluting
THE UK's top experts will today debate whether sustainable agriculture can only be achieved with vegan-farming.
Marking the launch of the Viva! Farming campaign, the UK's foremost voices on farming to discuss whether the future of sustainable farming is animal-free.
The debate, held at the Library of Birmingham ahead of the NFU Farming Conference, is the brainchild of vegan charity Viva!.
Viva! Farming is set to bring together vegans and the livestock farming industry for the first time to build collaboration and minimise farming's impact on the planet.
Agriculture is estimated to be the source of 10 percent of all greenhouse gas emissions in the UK. With debates around the future of using animals in the food system having traditionally been polarising and antagonistic, Viva! Farming seeks to change the narrative.
The launch debate will bring together experts with a diverse range of opinions with a single goal of creating farming systems which work for the environment. The debate's motion reads: "Is the future of sustainable farming animal-free?".
Speaking in support of the motion will be: Kerri Waters, Farming Coordinator, Viva!; Iain Tolhurst, Owner, Tolhurst Organic; Jasmijn de Boo, Vice President, ProVeg International; and Prof. Andrew Knight, Professor of Animal Welfare and Ethics.
Speaking against the motion will be: Caroline Drummond, Chief Executive, Linking Environment & Farming; Richard Young, Policy Director, Sustainable Food Trust; Christopher Price, Chief Executive, Rare Breeds Survival Trust; and Dr. Julia Wright, Associate Professor, Centre for Agroecology, Water and Resilience, Coventry University.
The debate comes after 26 nations set out new commitments at COP26 to change their agricultural policies to become more sustainable and less polluting.
The commitment also saw the countries agree to invest in the science needed for sustainable agriculture.
Commentators, such as Viva!, believe that a sustainable food system is based on veganism and justice for all life..
While groups such as the NFU argue net-zero farming can be achieved in a system where animals are farmed for meat and dairy.
As the world looks to tackle the climate crisis, plant-based, vegan diets can play a vital role in limiting global warming to 1.5 degrees.
If the world went vegan by 2050 it is estimated it would reduce food related greenhouse gas emissions by two thirds.
Meanwhile, transitioning to vegan farming presents a challenge, with some 48 percent of Britain's total land area used for animal agriculture.
In arable areas, 55 percent of UK cropland is used to grow animal feed.
However, the farming industry is coming under increasing pressure to change its practices with issues of sustainability, animal welfare and healthy diets high on the agenda.
Viva! Farming is designed to aid farmers in transitioning away from the use of animals in a way which allows them to keep feeding the nation in a sustainable way.
Campaigners believe bridging the gap between both sides of the debate – those against the use of animal farming, and those for – will play a vital role in driving sustainability within the farming industry.
Kerri Waters, Farming Coordinator, Viva!, said: "For too long it has been a case of us versus them when it comes to veganism and the farming industry, but that shouldn't be the case.
"Collaboration and working together to build food system fit for the future is key if we are to protect the planet going forward.
"Viva! Farming is all about building strong relationships which see everyone working together to achieve this and build a healthy planet which can be enjoyed by future generations for years to come."
For more information visit https://vivafarming.org.uk/
ENDS
For More Information Contact:
Jacob Metcalf
Higginson Strategy
jacob@higginsonstrategy.com /+447854977503
Notes to Editors
Founded in 1994 and based in Bristol, Viva! campaigns for a vegan world.
The debate at the Library of Birmingham marks the launch of Viva! Farming, a new campaign from Viva! helping farmers transition away from livestock farming.