minute reading time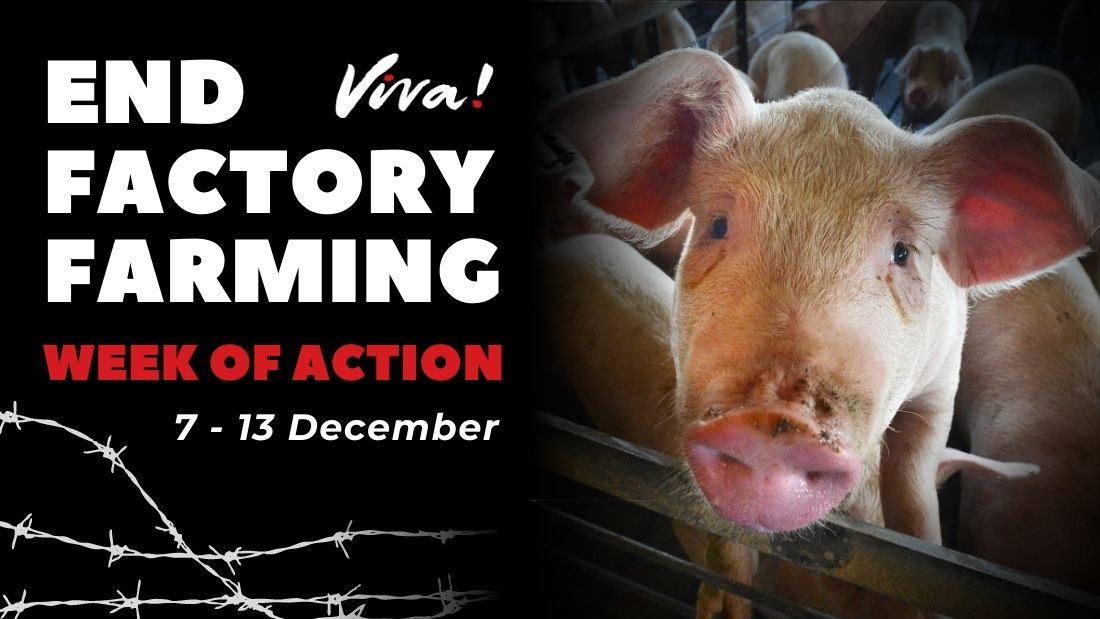 Help animals now
Help Viva! to End Factory Farming Before It Ends Us with our huge week of action.
Factory farming is an industry built on lies. Consumers are being misled by the government, food assurance schemes and the animal agriculture industry. We're constantly being told that the UK has high welfare standards, but this just isn't the case.
We need you to reach the masses
Join, share, and invite friends to our week of action to make a real difference for animals
.
What?
Join us for a week packed with actions to raise awareness about the horrors of factory farming. Every day we'll give you an easy but powerful action which will help bring us one step closer to ending factory farming. Actions will be posted on this event page daily and distributed by email. Sign up to Viva!'s campaigns news 
When?
Monday, 7 December – Sunday, 13 December
Where?
From the comfort of your home or wherever you want 
Join and share our Facebook event!
Find out more about our END FACTORY FARMING campaign.
Watch the FLAT HOUSE FACTORY – Viva!'s new End Factory Farming film now