minute reading time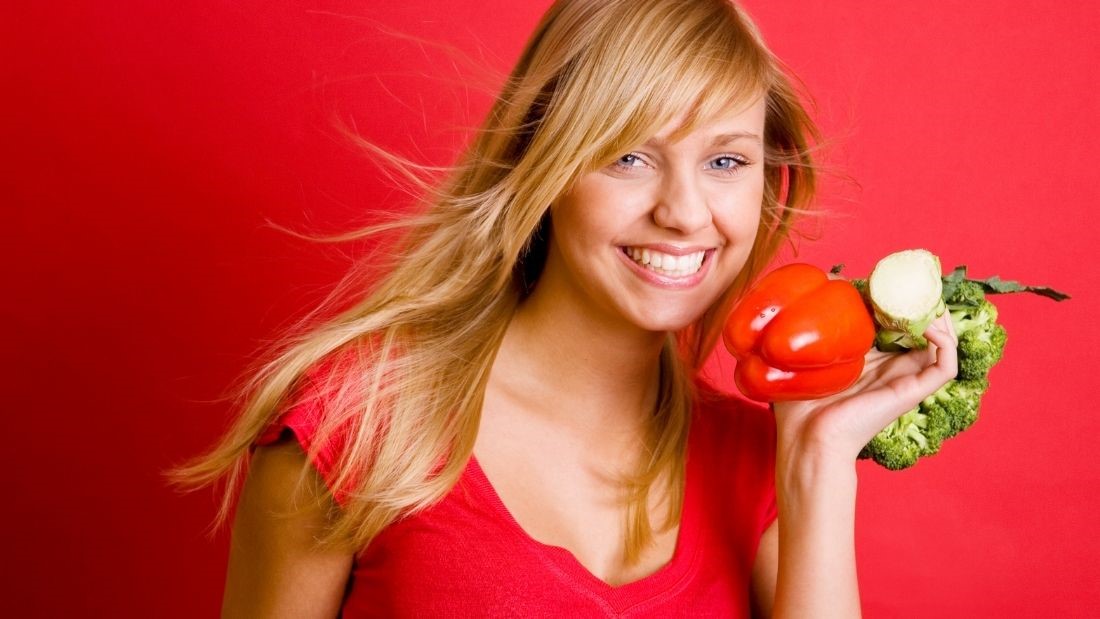 The Daily Mail does it again: "Eating plenty of veg will NOT help ward off heart disease, researchers say." Only that's not what they said at all. Experts have responded: "the provocative top line on the press release doesn't actually match what the study authors wrote."
The study, from the universities of Oxford and Bristol, and the Chinese University of Hong Kong, asked nearly 400,000 people from the UK Biobank study to fill in questionnaires about their diet, including how much raw and cooked vegetables they ate each day.
They found that the risk of dying from cardiovascular disease was about 15 per cent lower for those eating the most vegetables compared with those eating the least. That number had been much higher (around 30 per cent) but was reduced when socioeconomic and lifestyle factors (physical activity, smoking, drinking, use of supplements, fruit, meat and fish intake etc) were taken into account. These are called 'confounding factors' and they can muddle the picture of what is really going on. The study authors suggest that some or all the remaining 15 per cent difference may also be due to some other 'residual confounding factors' although they do say: "one cannot rule out the possibility of a true causal protective effect." So it could be vegetables lowering the risk! The Physicians for Responsible Medicine say: "The take-home lesson is that, to really cut risks, it pays to dump the meat, cheese, and other unhealthy foods, not just add a serving of vegetables on the side."
In this study, on average, people said they ate two tablespoons of raw vegetables and three of cooked vegetables per day – a total of five tablespoons a day. But that is not the same as five portions! The NHS says, for green vegetables such as cooked kale, spinach, spring greens or green beans, one portion is four heaped tablespoons. For tinned and frozen carrots, peas or sweetcorn, one portion is three heaped tablespoons. So, many of these study participants fell far short of their 5-A-Day.
Many other studies have found a protective effect from vegetables and official advice in the UK, is to eat at least five portions of fruit and veg a day. A review of 95 studies, led by scientists from Imperial College London, found that the recommended five a day reduced disease risk, but most benefit came from 10 portions a day. That was associated with a 24 per cent lower risk of heart disease, 33 per cent lower risk of stroke, 28 per cent lower risk of cardiovascular disease, 13 per cent lower risk of cancer and a 31 per cent lower risk of premature death.
Dr Dipender Gill, NIHR Clinical Lecturer in Clinical Pharmacology and Therapeutics at St George's, University of London, said that this study: "should not discourage individuals from consuming vegetables. There is an abundance of other evidence strongly supporting the health benefits of a balanced diet that is rich in vegetables."
Professor Naveed Sattar, Professor of Metabolic Medicine at the University of Glasgow, said: "This paper should in no way change advice to eat at least five portions of fruit and vegetables a day. Many living in the UK fall well short of this, sadly, and more needs to be done to encourage better intake of vegetables."
Eight out of 10 children in the UK don't get their 5-A-Day of fruit and vegetables. The 5-A-Day campaign was based on the World Health Organisation's recommendation to eat a minimum of 400 grams of fruit and vegetables a day to lower the risk of serious health problems, such as heart disease, stroke and some types of cancer. A huge body of evidence supports this.
The authors of this study also said that despite their findings, public health recommendations on the benefits to health and the environment of a diet that is high in vegetable intake remain. In other words – continue eating at least 5-A-day portions of fruit and veg!