minute reading time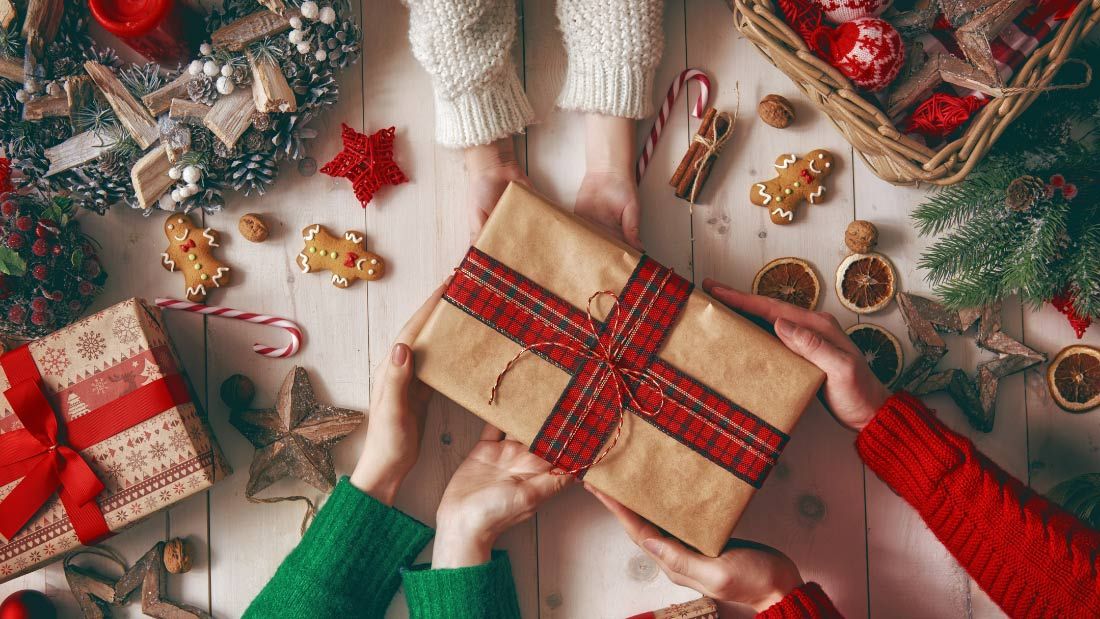 With the countdown on to Christmas Day – only 9 days left! – we have picked our favourite items to help you find those all-important presents for your loved ones!
Check out our range of chocolate truffles, tin selection boxes, and sweet mixes:
Whitakers have brought out the first ever vegan selection tin! You can enjoy the Christmas chocolate snacking and won't feel left out when the tin is passed around! With approximately 80 pieces in flavours ranging from coffee, orange and caramel to strawberry and black cherry!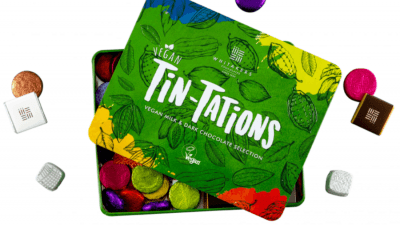 If chocolate isn't your thing, then check out Sweets in the City – the Vegan Jelly Edit Jar of Joy!
They aren't wrong about this jar bringing joy – it includes classic favourites like flying saucers, fizzy cherries, cola bottles, cherries and more! – and all cruelty-free, of course!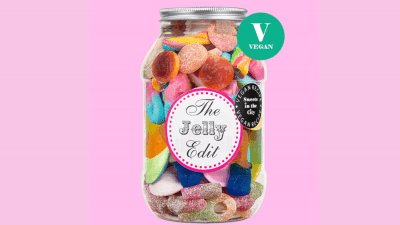 For the friend who loves pigs:
We have a range of tees, accessories and cuddly toys to choose from:
Our new design: Vegan for the animals jersey tee – featuring a cute lounging pig! – is available in a gorgeous purple rose colour and also in a light pink sweatshirt too!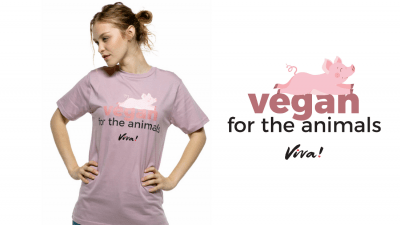 Living Nature have a range of cuddly, realistic plush toys, featuring a tag including educational animal facts –  like 'did you know that pigs are the most intelligent animals on earth?'! Not that surprising when they are just as capable of being trained as dogs!
For the cow lover:
We have these soft bamboo-cotton mix socks – they are fun, comfy and sustainable! And come in a great print featuring highland cows!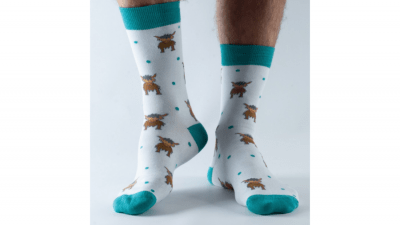 And our new design 'Be Kind to Animals' – a cow outline with the words written inside – comes in sage green tee (women's fit), denim blue tee (unisex fit) and light heather grey sweatshirt (unisex fit)!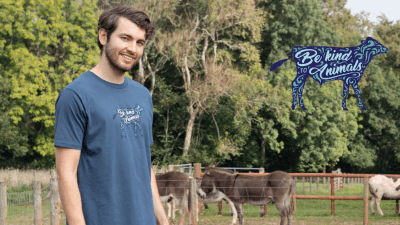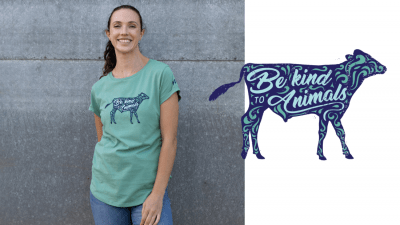 For the wildlife lover:
These bee revival kits make a great present! Attach to your keys and you are ready to help a tired bee get back on its feet! A glass vial containing sugar water, it's the perfect gift for a bee lover.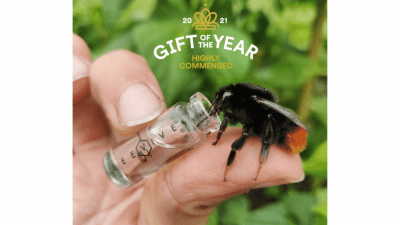 Or, if you are not sure what to gift, this vegan surprise treat box is perfect as it contains a mix of delicious goodies such as toffees, biscuits, chocolates, mallows and more!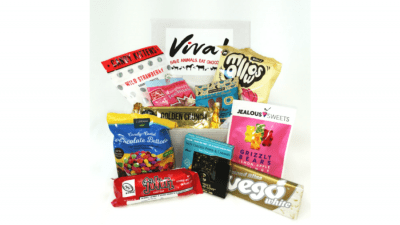 For the foodie:
Gaz Oakley's Vegan Christmas cookbook has over 70 amazing recipes for the festive season, making it easier (and tastier!) then ever before!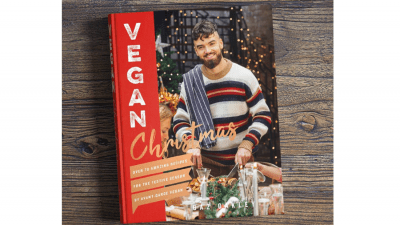 Or, from our own Food and Cookery Manager: Deliciously Vegan Christmas recipe guide! My favourite recipe, which I now make every year, is the mushroom wellington. Super tasty and even my non-vegan family love it!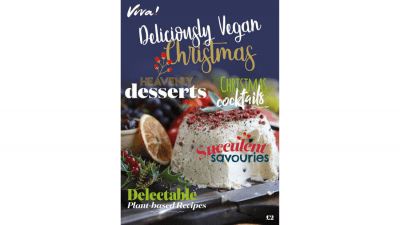 We also still have some vegan Christmas cards left on the shop – perfect to write your well wishes and Merry Christmases!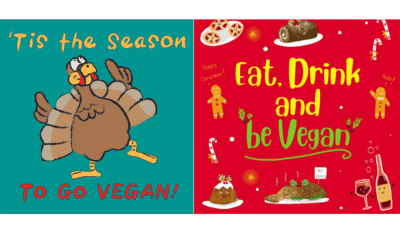 For more inspiration check out the Viva! Christmas shop here