By becoming a monthly donor, you will automatically become a Viva! Supporter and receive a subscription to Viva! Life magazine and a supporter welcome pack. We have lots of other welcome goodies available to our supporters, such as our fantastic range of discounts in our Supporter Discount Scheme.
Thank you for considering leaving a gift to Viva!. By choosing to leave a gift to us, you are helping to make the world a kinder, more compassionate place. Legacies are a promise to the animals who need us most — a promise that no matter what, Viva! will be there to help them. Every gift makes a difference.
We are delighted to announce that we have partnered with The Goodwill Partnership, making leaving a gift as simple as can be. Our supporters have the opportunity to make or amend a simple Will in the comfort of their own home absolutely free of charge*. As we are a charity, your bequest will be entirely free of Inheritance Tax.
Help us reach over 10 million people with our incredible billboard campaign!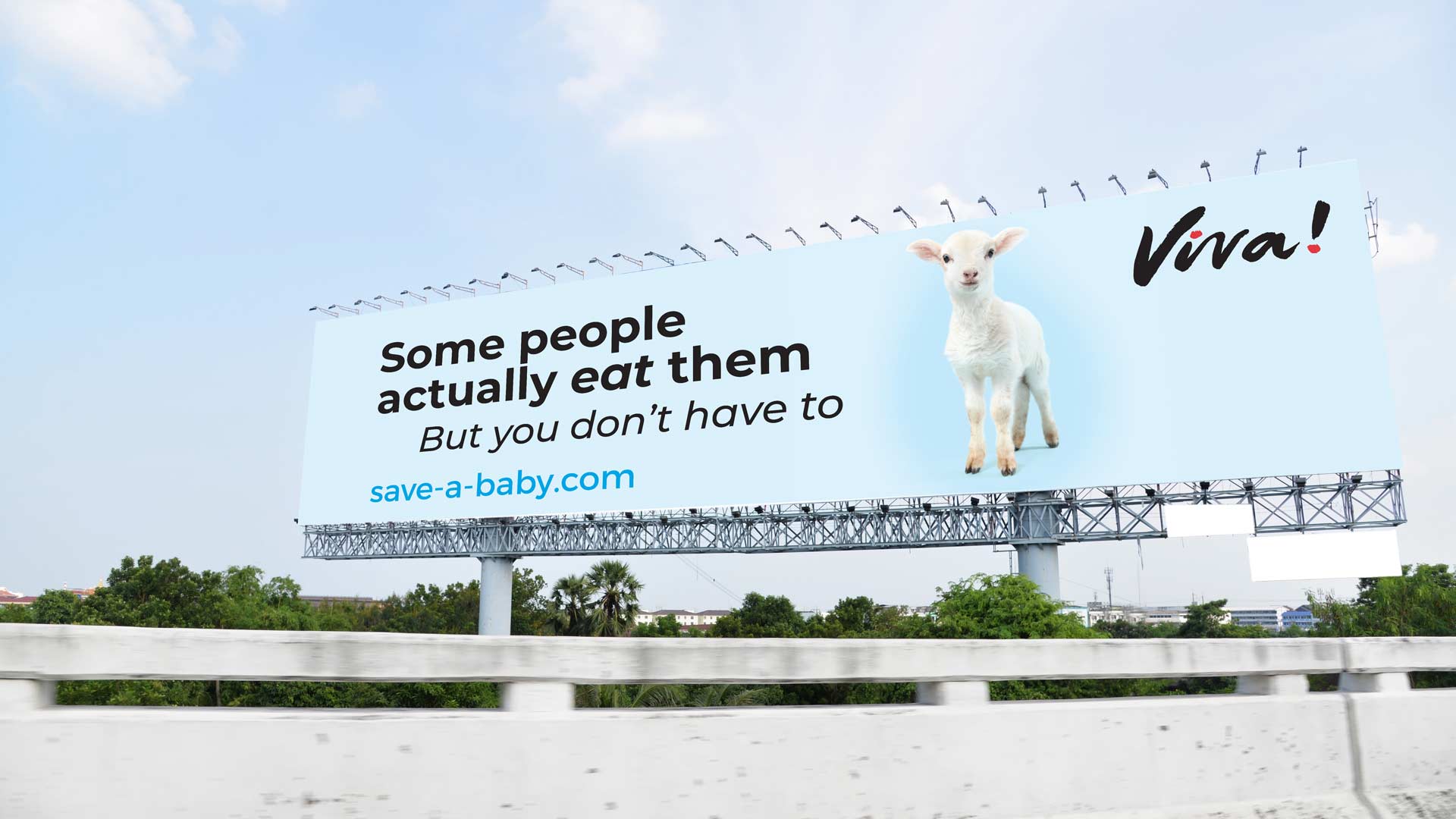 About one billion babies are slaughtered every year.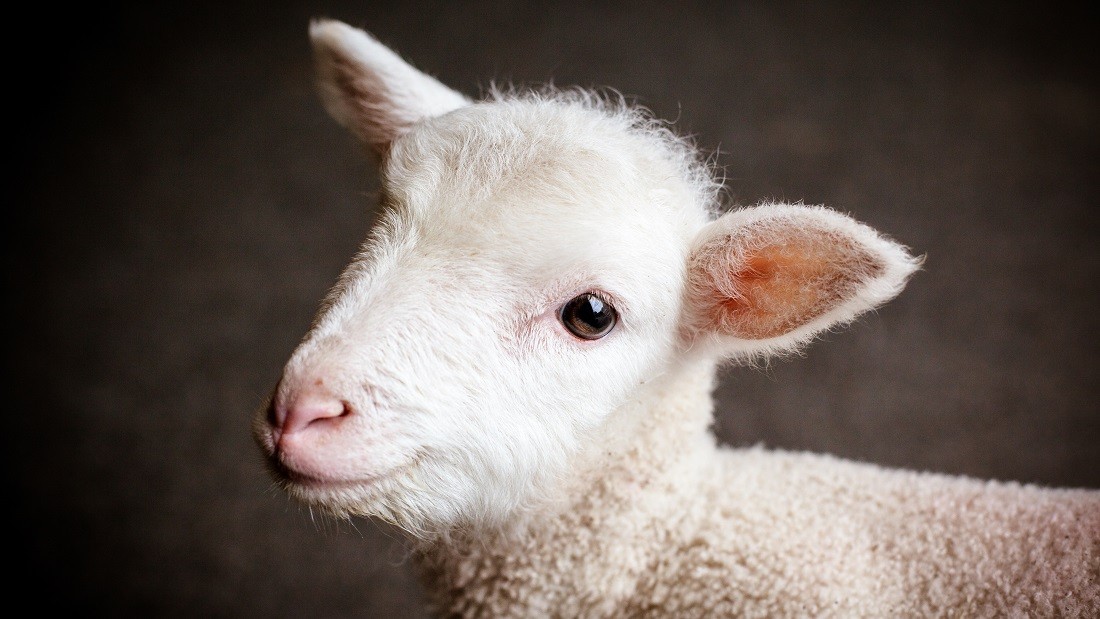 Help Viva! tell meat eaters that:
Each of us can make a big difference, saving over 100 babies every year – over 10,000 in an average lifetime. At whatever age they go vegan, they'll be saving baby animals.
None of us wants to send a lamb to slaughter.
None of us wants to incarcerate chicks, ducks, turkeys and piglets inside factory farms.
We don't have to.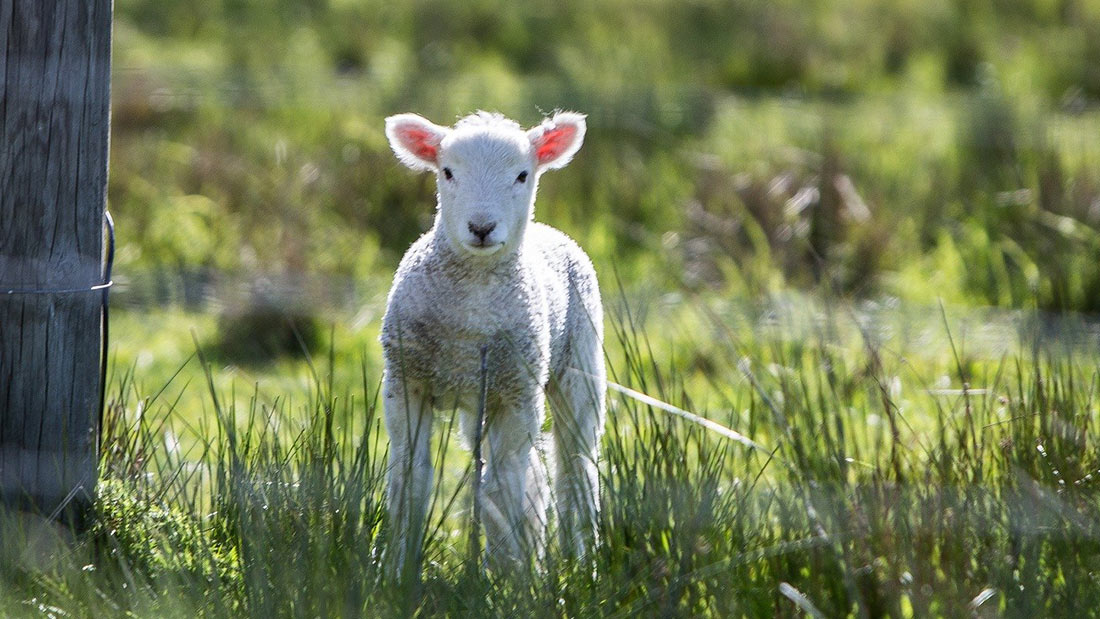 Even the short life they are allowed is one of pain, suffering and squalor.
It's so bad that many die before they even get to the slaughterhouse. If we really want to end cruelty to animals there is only one answer – stop eating them.
We'll be better for it, and so will the environment and the animals.
If we really want to end cruelty to animals there is only one answer – stop eating them
Our Save a Baby billboard campaign costs £20,000* for 42 huge posters and will reach 10.4 million people.
All donations to our Save a Baby appeal will help us to be seen by millions more across the country.
Whatever you can give, small or large, I thank you from the bottom of my heart.
Together we can Save the Babies.
Yours for the animals,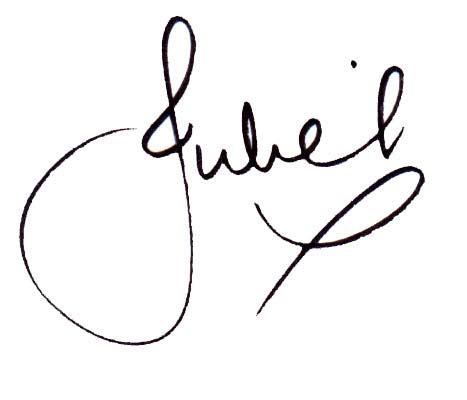 Juliet Gellatley
Founder and Director
---
*If we raise more than £20,000 we will use the funds to reach millions more with a new Save a Baby video ad for YouTube, Instagram and Facebook and for booking more billboards! The more we raise the more people we reach, the more animals we save. If we don't reach the goal, we will book what funds allow.
Scroll up