minute reading time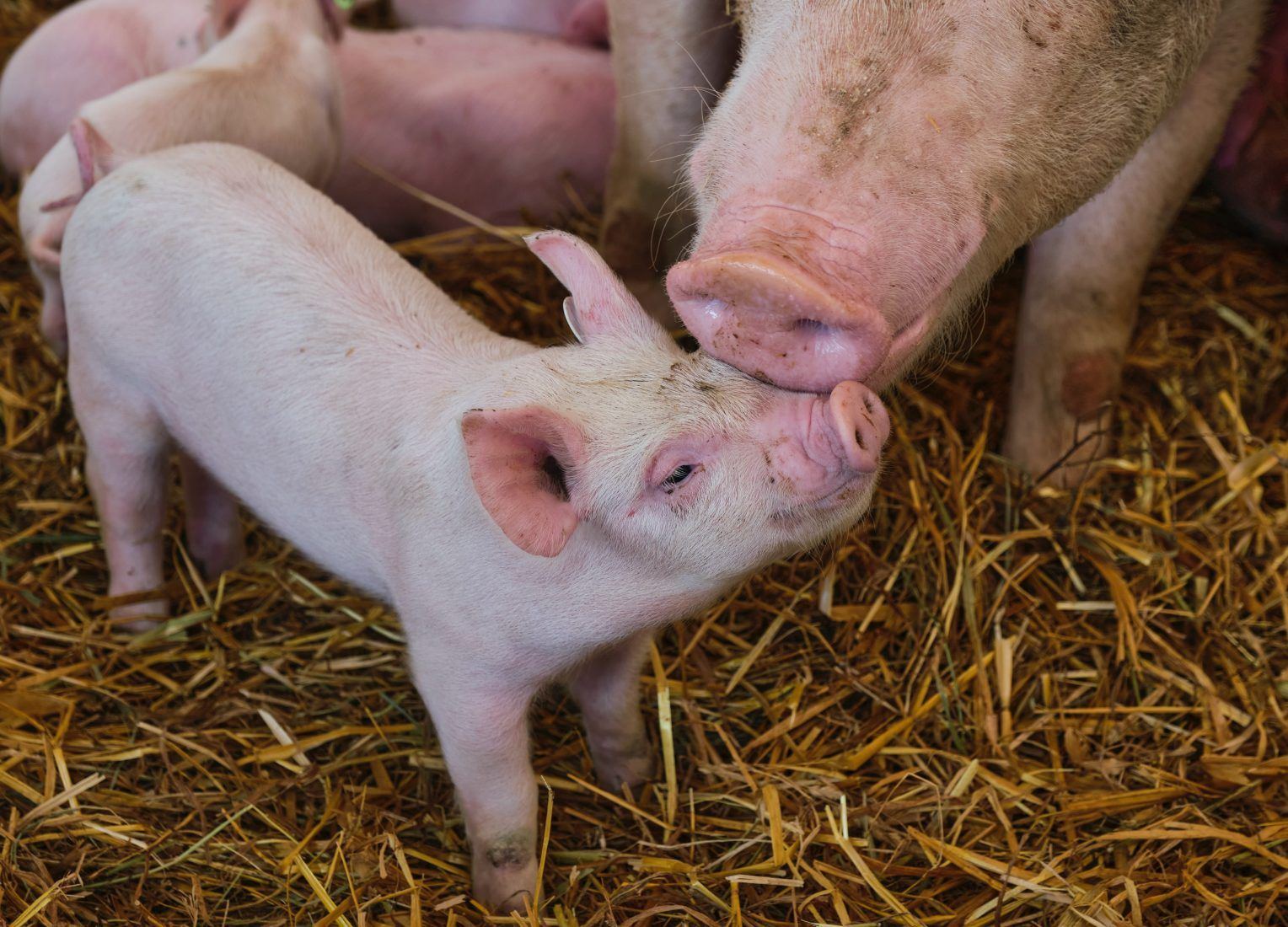 Viva!, the UK's leading vegan charity, have responded to the recent influx of investment from UK supermarkets into the pig farming industry. 
As a result of declining demand for pig meat and rising farming costs, the price of meat has dropped massively, leaving farmers with less profits than usual. Now, several supermarkets – including Tesco, Waitrose and Sainsbury's – have decided to invest various cash injections to support pig farmers. Tesco has introduced a £6.6m cash injection, Waitrose unveiled a £16m investment, and Sainsbury's has offered £2.8m. Unfortunately, this is not a sustainable situation. Viva! claims this is a step in the wrong direction. The fact remains that demand for pork is declining: it's time to move away from farming animals.  
According to a recent survey, four in five UK pig farmers could go out of business within a year unless their financial situation improves. While the supermarkets may see investment as a solution to this problem, the reality is that demand for pig meat isn't going to increase back to previous levels. In fact, it could fall even further, with more people opting for a vegan diet than ever before. People are waking up to the reality that eating meat is inhumane, unhealthy and damaging to our planet. In addition to this, the cost-of-living crisis in the UK means households are having to alter their diets to reflect their budgets, and meat is extremely expensive in comparison to other foods. Therefore, while supermarkets may be supporting pig farming in the interim, the future reduction in demand will once again see farmers struggling to make ends meet. What will the supermarkets do then? Will they continue to fund pig farming, keeping afloat an industry that their customers are increasingly rejecting? It will at some point become unviable for supermarkets to do this, and then pig farmers must face the reality: British people aren't interested in eating as much meat as they once did. 
However, farmers do not have to miss out just because the demand for their farmed animals is decreasing. The correct solution would be to invest in vegan farming, providing farmers with the infrastructure to transition away from rearing and slaughtering animals and towards a more sustainable solution that is better for everyone involved. If supermarkets put their funding into this transition, as opposed to funding a declining industry, this would help meet customer demands while offering farmers a way to keep farming while not inflicting harm onto animals or destroying the planet. 
Viva! is calling on supermarkets to stop investing money in a dying industry that relies on dying animals, and to instead inject cash into supporting vegan farming. This is something Viva! is passionately interested in, following the launch of Viva! Farming. Viva! Farming's aim is to provide the necessary information and support to farmers who take pride in the fact they feed the nation but want to do so in a more sustainable and just way. We invite the farming community to join us on the journey to a plant-based food system that is fair for the planet and all sentient life. 
As always, our overarching message is the same: in order to not be complicit in the cruelty of animal farming, whether that's for meat, eggs or dairy, go vegan.