Viva!licious
In July and August 2018 Viva! brought the UK's first ever vegan ice cream van tour to seven British towns!
We travelled across England and Wales showcasing the UK's first ever vegan ice cream van tour.
During the one week tour, the Viva! crew handed out complimentary dairy-free ice cream from our spectacular vegan ice cream truck, wrapped in an eye-catching design to promote the dairy-free message. We encouraged the public to opt for plant-based alternatives and distributed free information about dairy-free diets alongside our giant inflatable cow!
In recent years, the UK has seen a steady decline in the demand for animal-based products whilst sales of plant-based products continue to grow. Despite increased awareness about veganism, many people are still unaware that the life-cycle of a dairy cow is a continual exploitation of the female reproductive system. She is artificially inseminated at a young age, carries her baby for nine months, only for the calf to be ripped away from her shortly after birth. This practice is standard across the dairy industry and is used to produce ice cream, milk, cheese butter and yogurt. This happens in all dairy farms, from small organic to large zero grazing mega-dairies.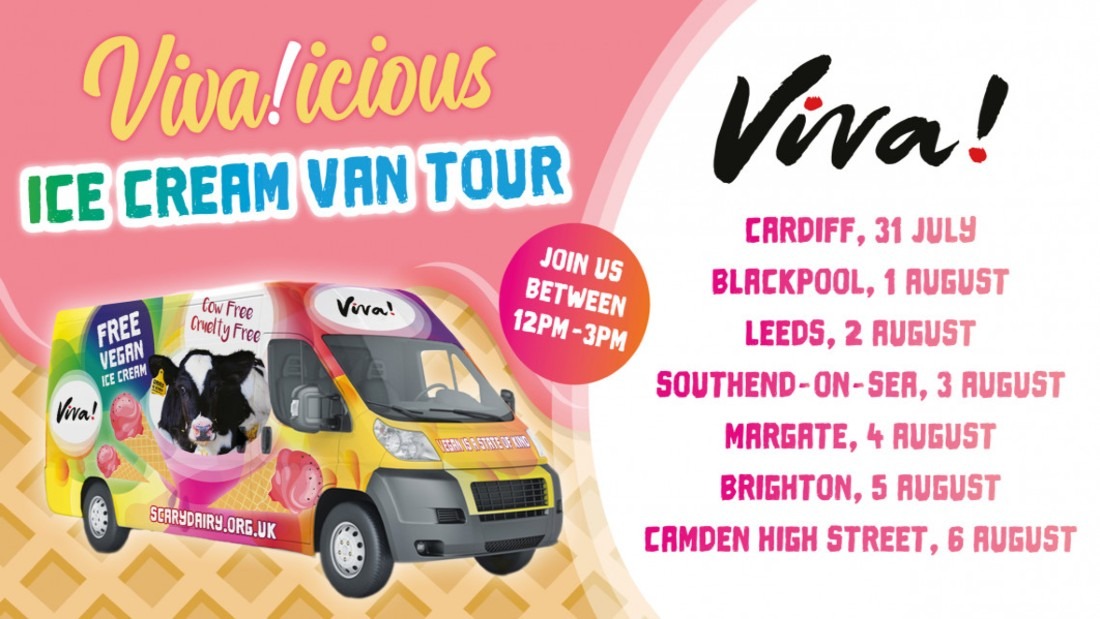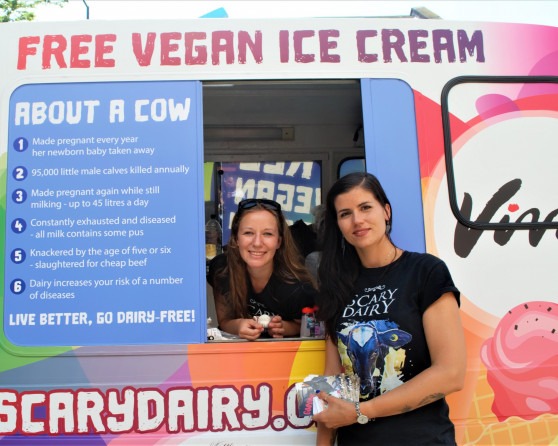 The tour's aim was to raise awareness about the suffering dairy cows endure whilst demonstrating how delicious vegan food is!
As Laura Hellwig, Viva! Campaigner explains:
"We wanted to show the public how easy and delicious it is to make the  switch to dairy-free products. By touring some of the largest cities in our amazing ice-cream van, we gave the public the chance to try dairy-free ice-cream, many of who had never considered trying dairy alternatives.

There is no better time to choose a compassionate vegan lifestyle. We hope that by handing out free vegan ice-cream, we were able to show how easy and yummy it is to choose dairy-free products and encouraged people to try vegan."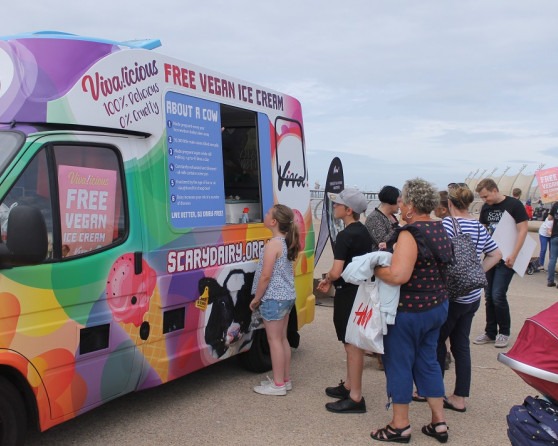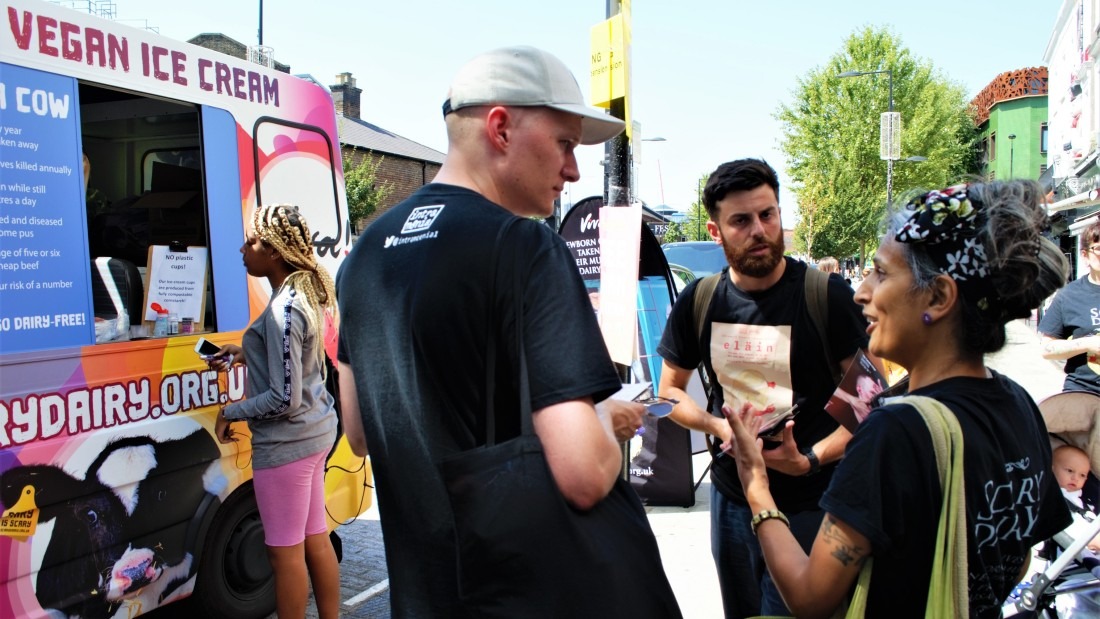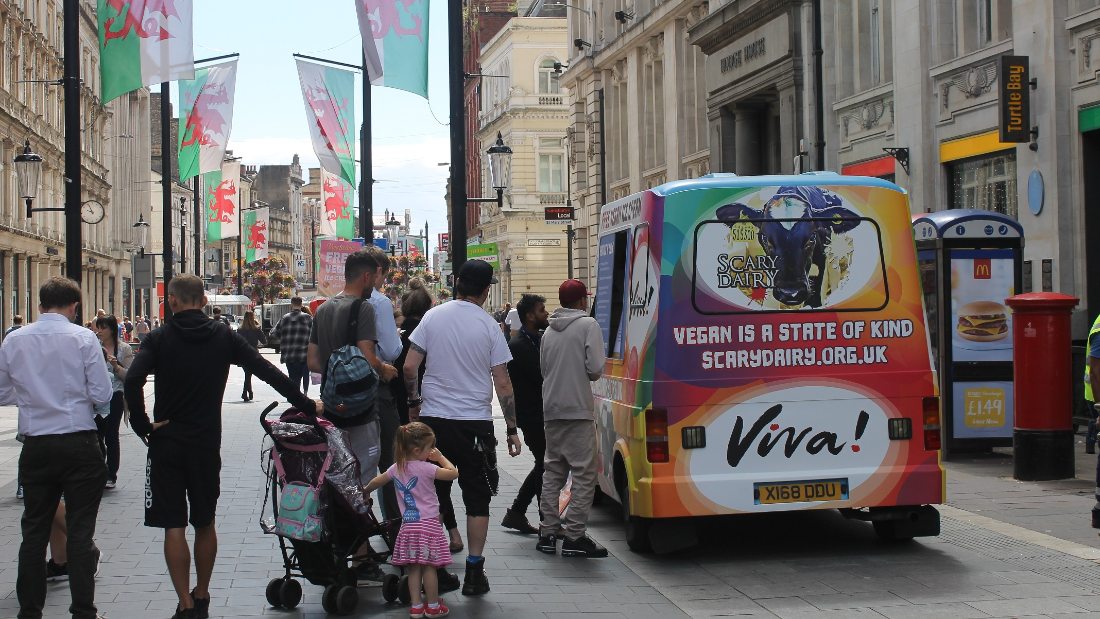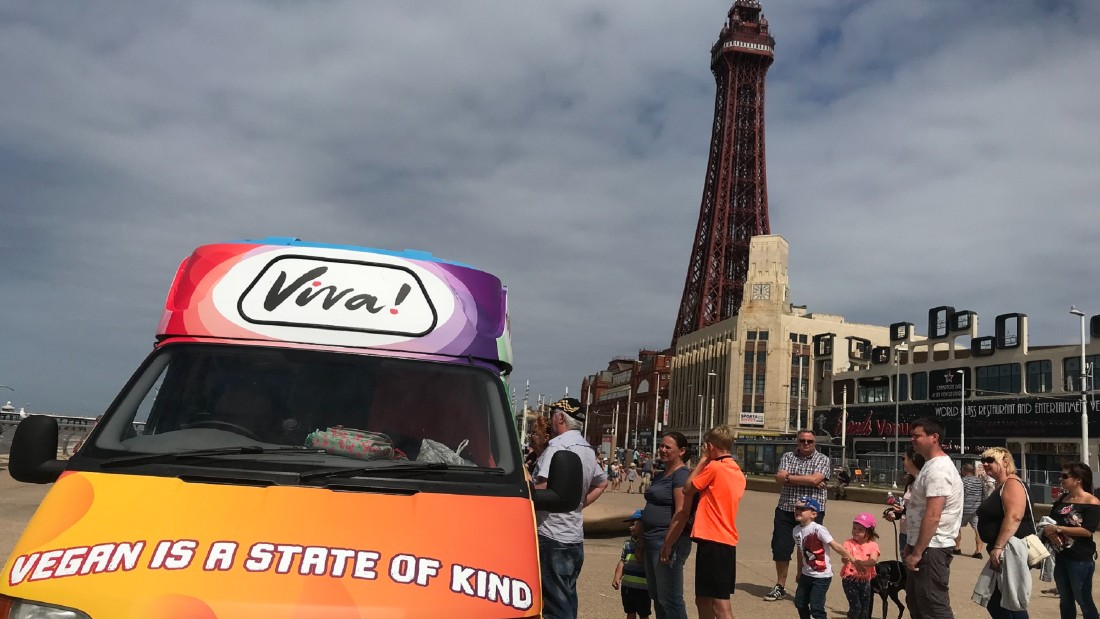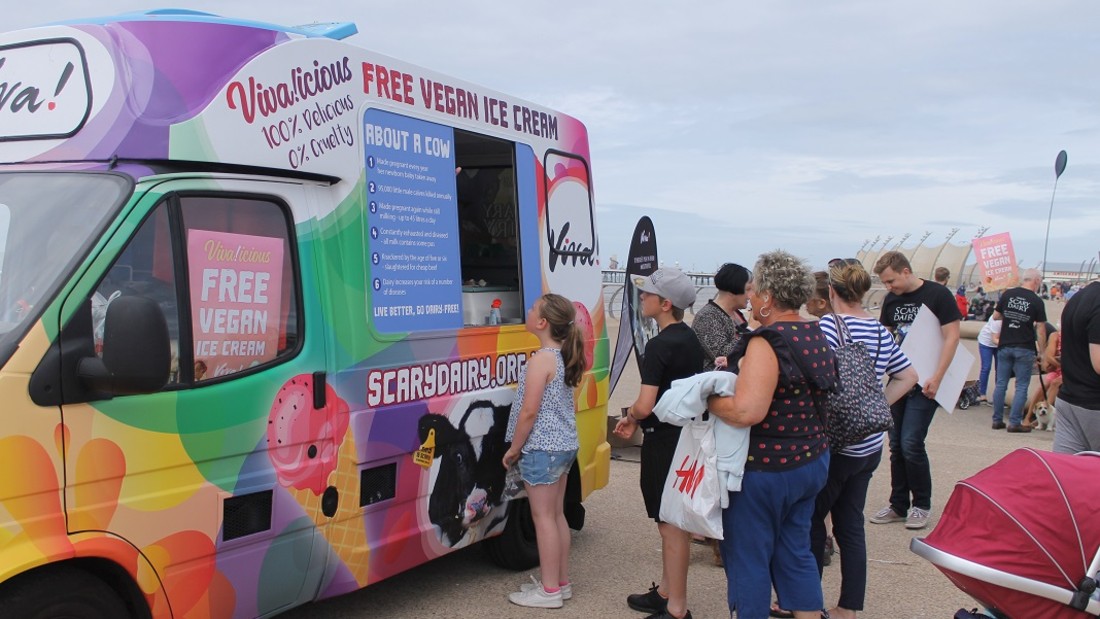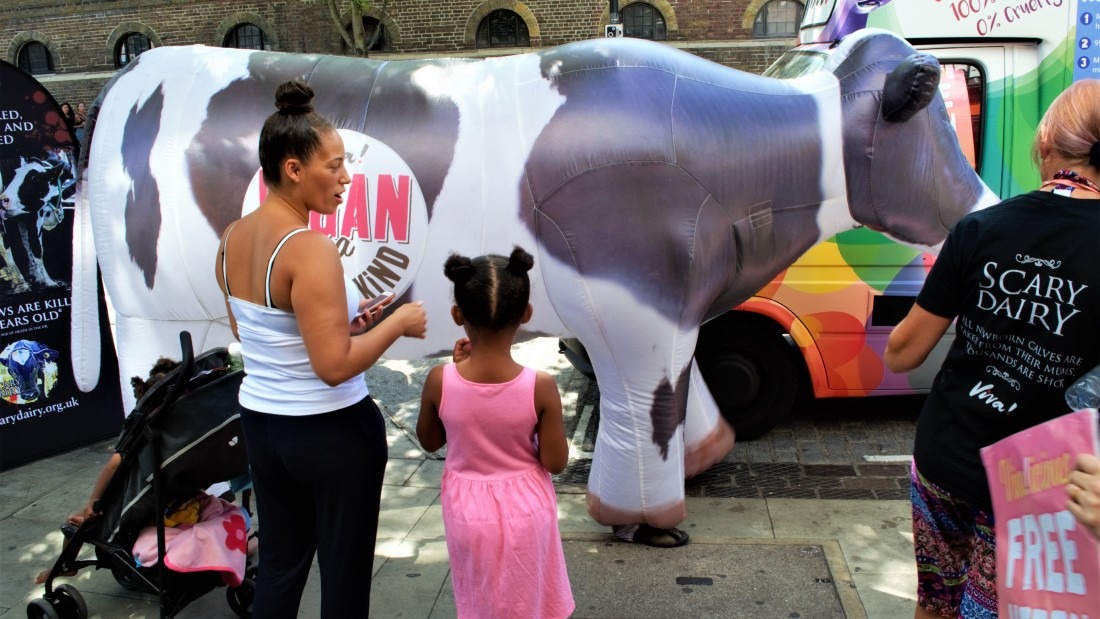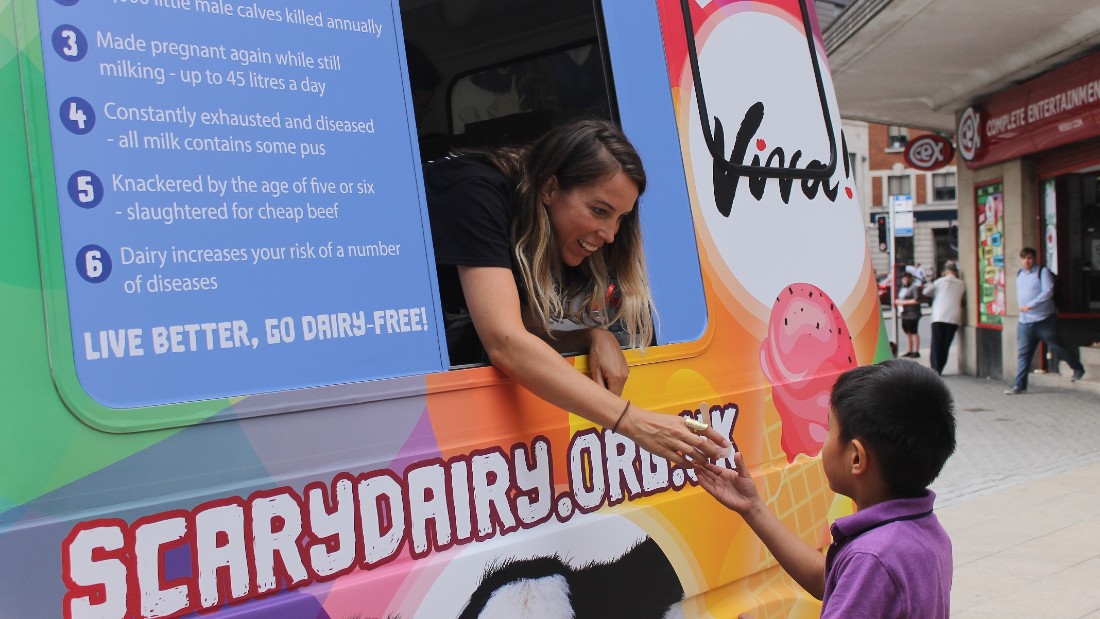 The best thing to do in order to stop supporting the cruel dairy industry is to try dairy-free! It's easy, healthy and tasty. You can still have chocolate, cake, yogurt, cream, milk and cheese alternatives!
Get all the practical help you need from our Going Vegan section and order your Everyone's Going Dairy-Free guide!
Scroll up