Lidl Kangaroo Meat Campaign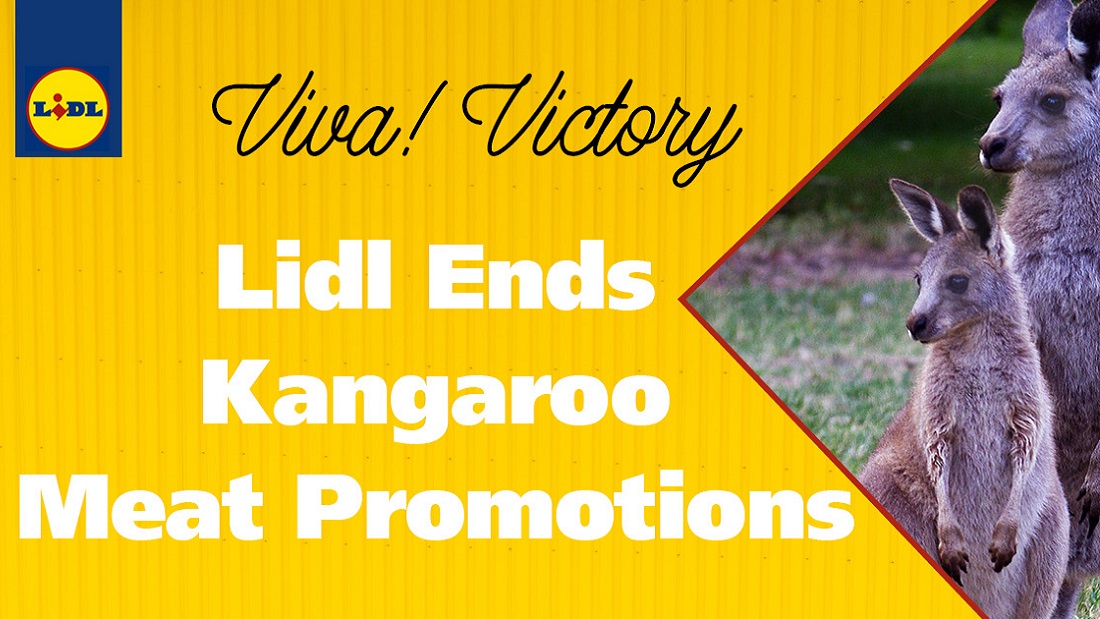 Viva! scores another victory in our long-standing kangaroo campaign as budget supermarket chain Lidl finally caves to public pressure and ends trade in kangaroo meat. With frozen food giants Iceland dropping sales earlier this year, Lidl had remained the only UK supermarket carrying the meat on occasion as part of their weekly promotional deals.
Marketing the 'deluxe kangaroo steaks' as nutritious and inexpensive Lidl consumers were unwittingly buying into the largest slaughter of land based wildlife in history. Hunted at night in the vast outback, with powerful four-track vehicles and mesmerising search lights, the startled animals are shot, supposedly in the head but many are in fact miss-shot and die a slow, agonising death.
Although no statistics are currently available on the number of wounded animals the Australian RSPCA estimates that 100,000 adults are inhumanely killed with some temporarily surviving with horrific wounds, such as shot off jaws.
Latest 'harvest figures' from the Department of the Environment and Energy have 6.9 million kangaroos earmarked for slaughter in 2018 but this does not include the millions of baby kangaroos (joeys) that are simply thrown away. The Australian Government's own guidelines insist on clubbing or decapitating joeys, as they cannot survive without their mothers. Many will and do escape but later die from predation.
It is a common misconception that kangaroos are farmed. They are completely wild, which means populations fluctuate massively – and can be especially impacted by factors difficult to predict, such as drought and disease. Since kangaroos are a slow-breeding marsupial with low reproductive rates wildlife experts are concerned that turning them into just another commodity is not only cruel but also unsustainable.
In addition to the barbaric nature of kangaroo hunts are the human health implications. Independent testing has found dangerously high levels of salmonella and E.coli, as contamination of the meat is logistically unavoidable due to the setting in which the animals are slaughtered and transported. Contamination is that much of a threat that the industry is advising its shooters to spray kangaroo carcasses with acetic acid in the field. However, Food Standards Australia New Zealand are not monitoring the extent of its use and have not prescribed a maximum limit.
We've been campaigning against the sale of kangaroo meat since our inception in the early 90s and achieved numerous successes in removing sales from Tesco, Sainsbury's, Somerfield (now Co-Op), Morrisons, Iceland and now Lidl.
"Having campaigned on the issue of kangaroo meat for the best part of two and a half decades I couldn't be happier to finally say – we did it! The novelty value of so-called 'exotic meat' has been masking the true horror of a brutal business for too many years. As always, Viva! remain committed to supporting Australian wildlife groups to end the bloody trade and celebrate the kangaroo for its unique and iconic status in Australia." – Viva! founder and director, Juliet Gellatley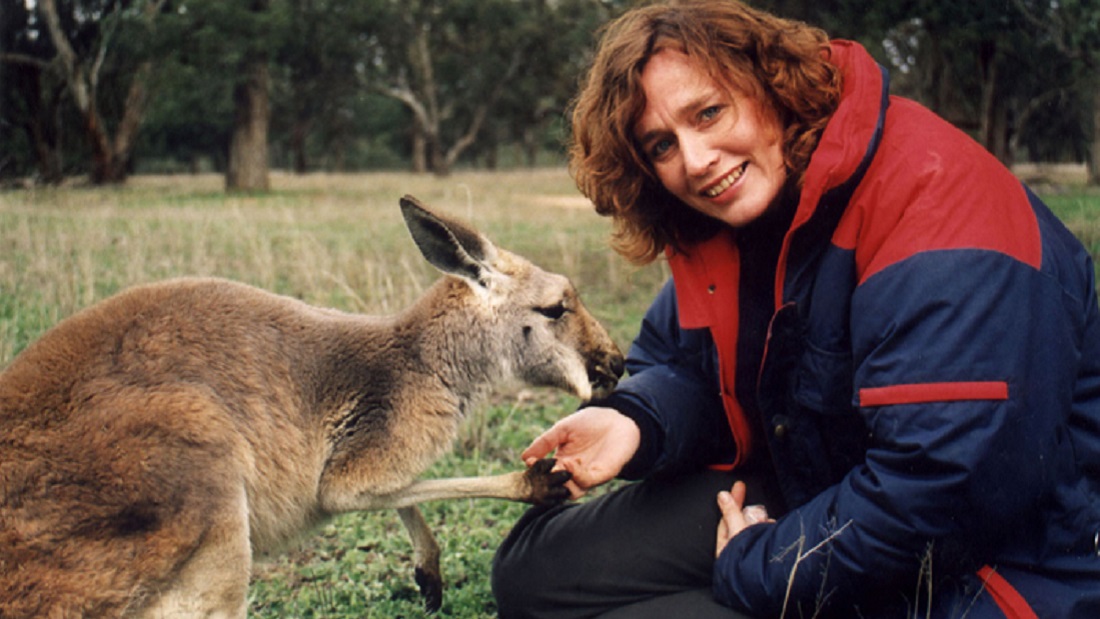 Scroll up