Investigation: Scottish Salmon 2023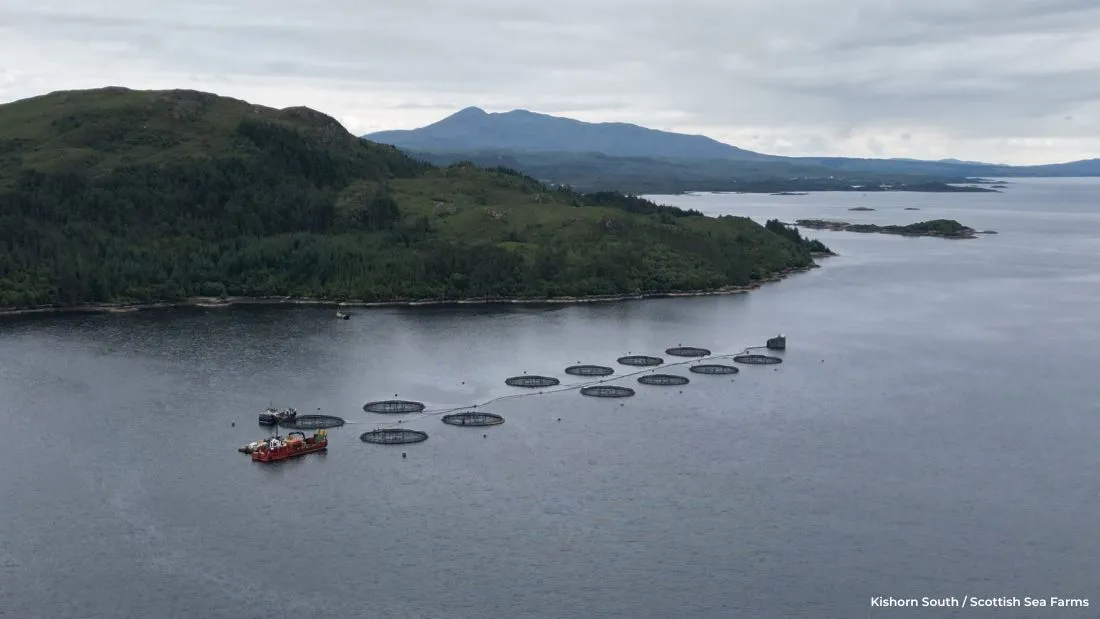 Investigators for Viva! Campaigns – monitoring five salmon farms in the Scottish Highlands around Loch Carron, Loch Kishorn and Loch Torridon – have captured monstrous footage of Atlantic salmon being eaten alive by invasions of parasitic sea lice. Some sea cages were also found to be surrounded by large blooms of jellyfish, further threatening the health and wellbeing of farmed salmon, as well as wild species.
All five farms are members of the RSPCA Assured certification scheme and both Torridon and West Strome (in Loch Carron) are approved by the Aquaculture Stewardship Council (ASC). They are contracted to three of the largest producers of Atlantic salmon, supplying Asda, Co-op, M&S, Sainsbury's and Tesco.
More images from the investigation can also be publicly viewed on Flickr.
*Bakkafrost (formally Scottish Salmon Company) supplies Co-op and Waitrose, Scottish Sea Farms supplies M&S and Mowi supplies Asda, Sainsbury's and Tesco, as well as Aldi, Lidl and Morrisons.
Read The Observer exclusive
Salmon farms operated by Bakkafrost (West Strome in Loch Carron), Scottish Sea Farms (Kishorn North, South and West in Loch Kishorn) and Mowi (Torridon in Loch Torridon) were all found battling high levels of sea lice, as well as complex gill and bacterial disease, requiring chemical (usually hydrogen peroxide) and freshwater treatments.
A damning report by independent conservation charity, Wildfish, found that in 2022 two-thirds of Scottish sea farms breached the industry's own Code of Good Practice sea lice thresholds on at least one occasion – illustrating that sea lice remains an endemic problem in open-net aquaculture.
These small crustaceans are a natural parasite occurring at low densities in the wild that adult salmon have adapted to cope with during their migration upriver from the sea to spawn. Yet the intensification of salmon farming has led to fundamental changes in the mass and occurrence of lice in coastal waters, with catastrophic consequences.
One salmon farm can confine between 200,000 to two million fish, an unnaturally high number, that creates an optimal breeding reservoir for sea lice that feed on the skin, mucus and blood of salmonids. Rampant reproduction in putrid sea cages creates the potential for infestations in their millions – devastating both farm-reared and wild species. With up to two billion sea lice being emitted into the wider environment over the course of a week, migrating salmon also fall victim to the surge. It can take just two lice to kill a young salmon or trout.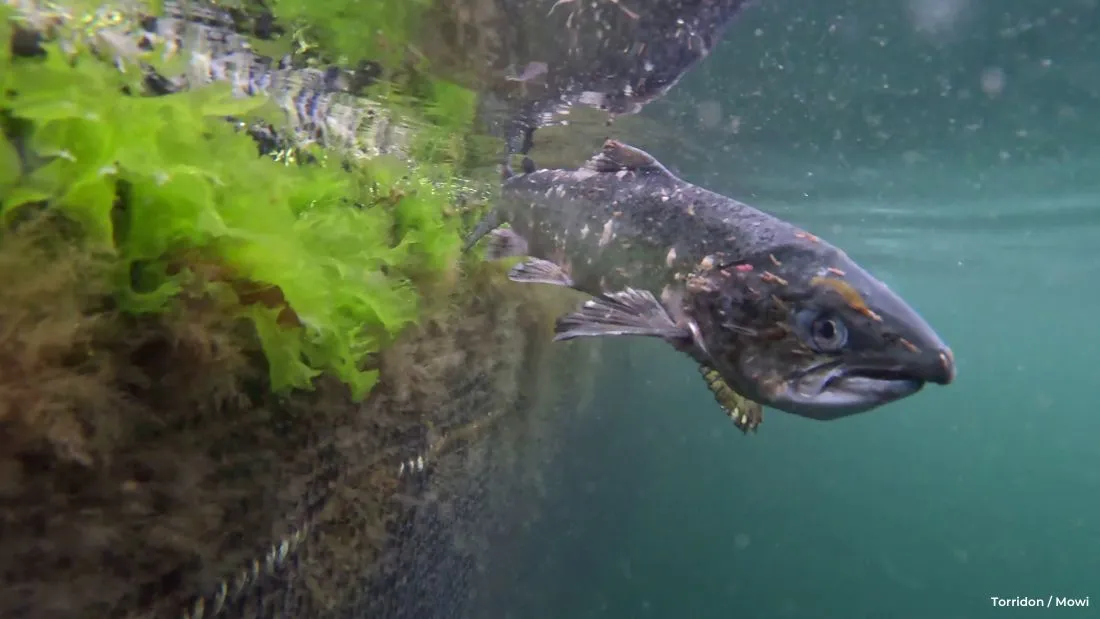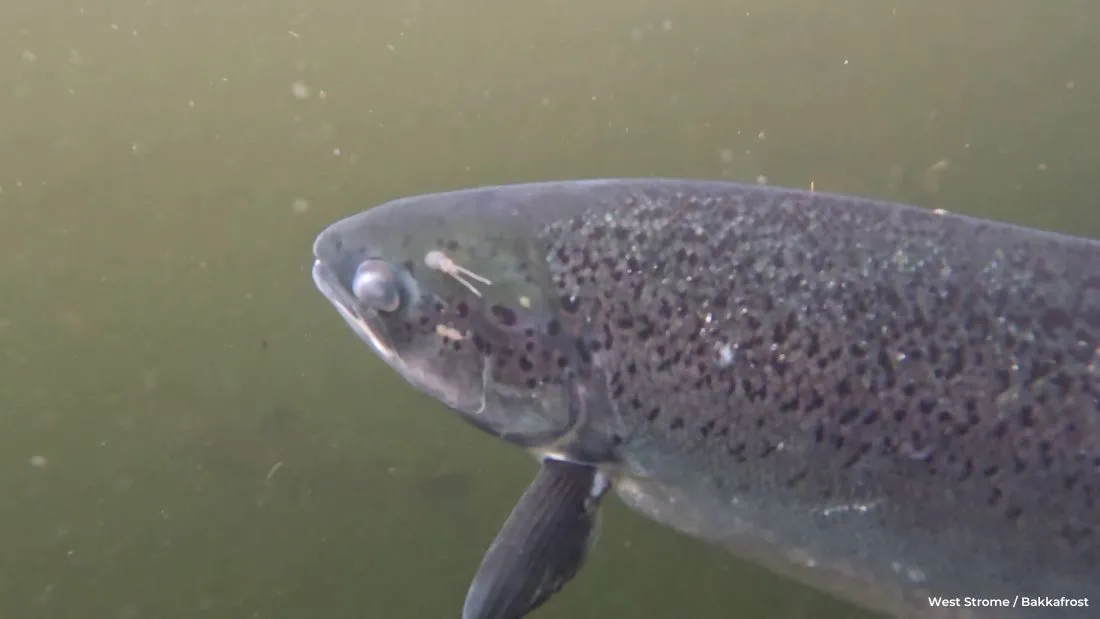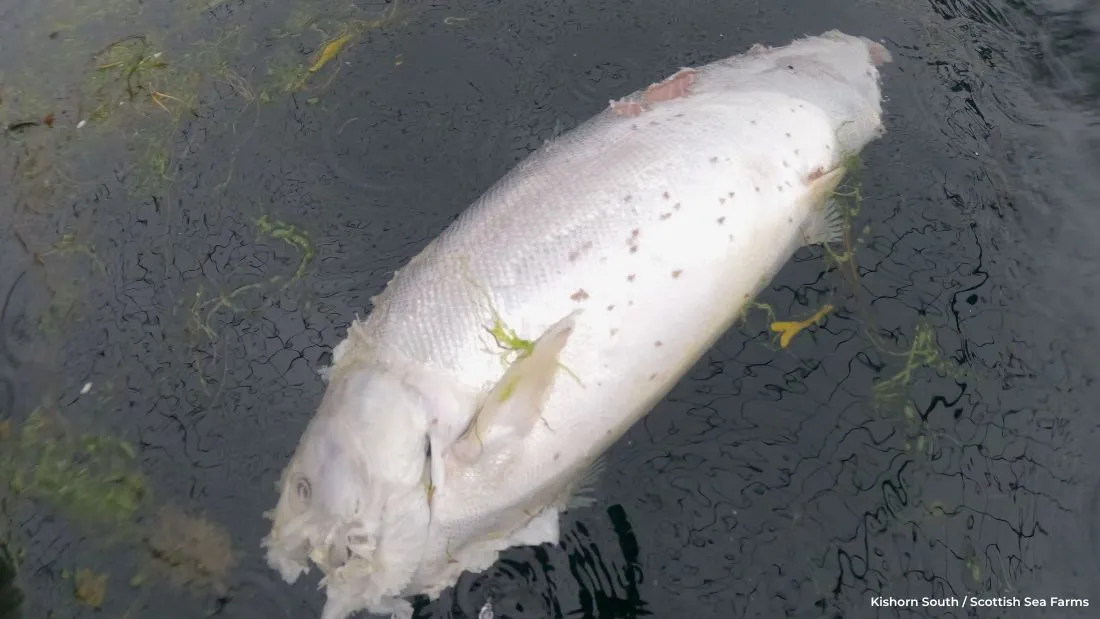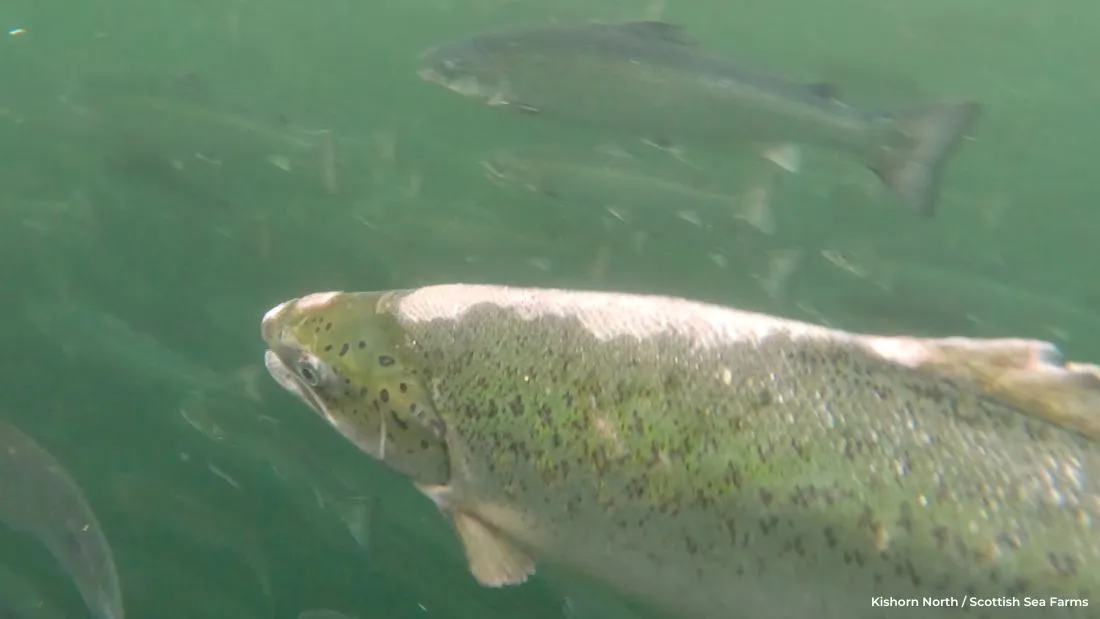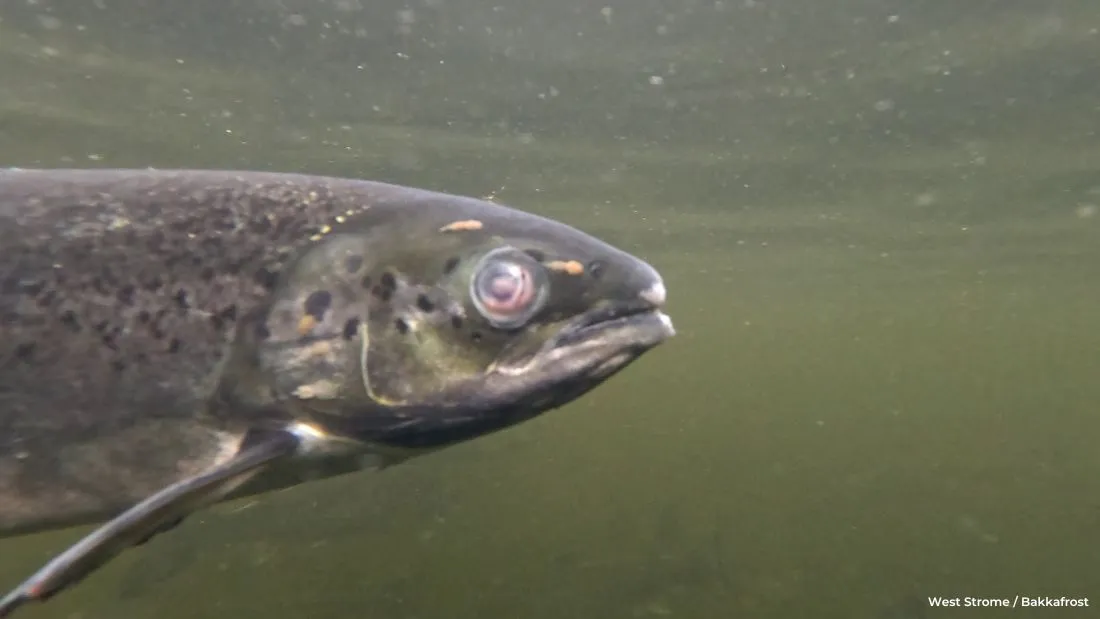 To tackle the lice outbreaks, producers use a variety of painful chemical and freshwater treatments.
During a freshwater treatment, fish are drawn into a 'washing machine' type device through two lines by live fish pumps. Each system line includes a fish counter, two hydrolicer combi units, fish pumps, water separating units and a filtration system to ensure that the lice can be removed from the water and destroyed.
As the salmon pass through the system, they are sprayed with freshwater jets to dislodge the lice, resulting in eye damage, increased stress levels and even death. Although the industry continues to endorse hydrolicer effectiveness, tens of thousands of salmon are fatally wounded in the process. According to the Scottish Government, fish farms have reported killing 269,674 salmon in hydrolicers between 2016 and 2019; an average of 67,418 a year.
Research also indicates that stressed fish are not only more susceptible to sea lice attachment, but they actually attract lice through elevated levels of plasma cortisol – a hormone salmon produce in response to stress. Lice have been found to adjust their swimming direction, making a beeline for the closest stressed and vulnerable fish; of which there are many.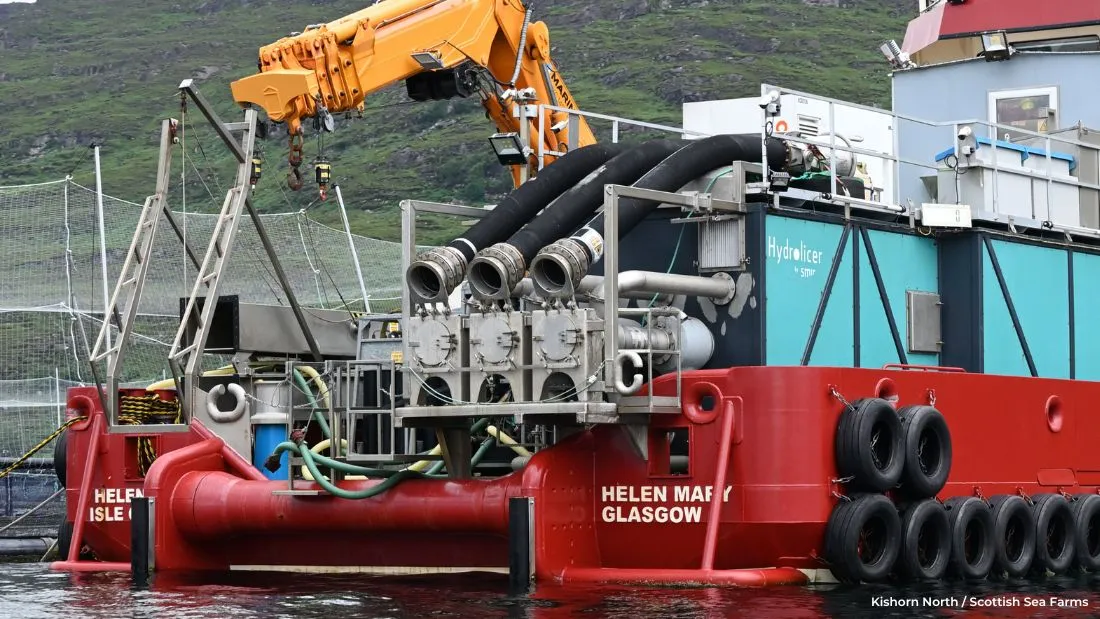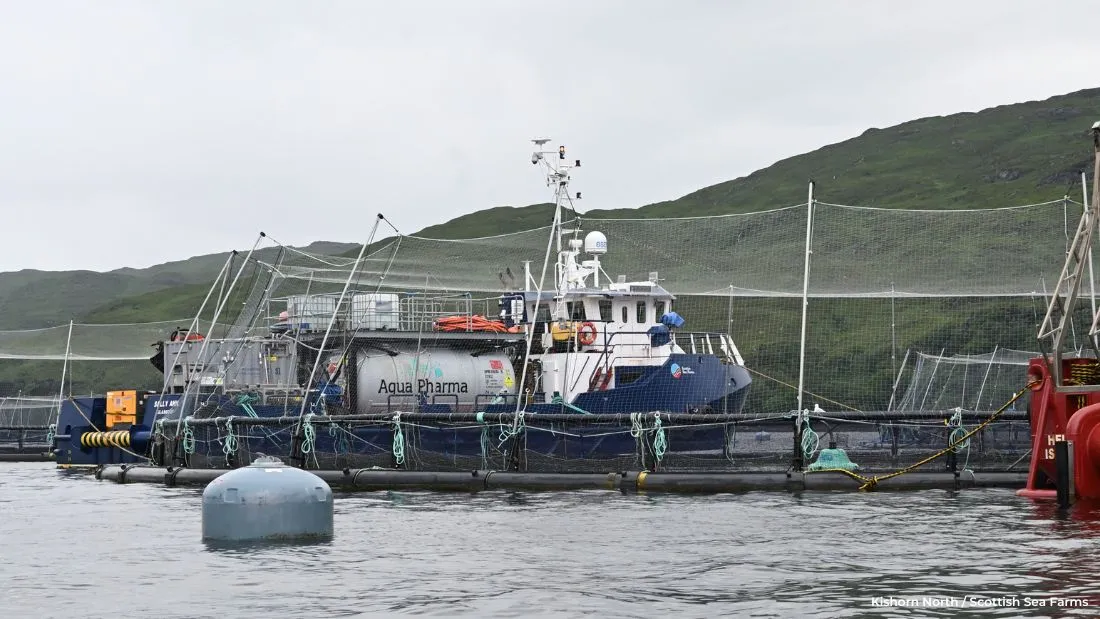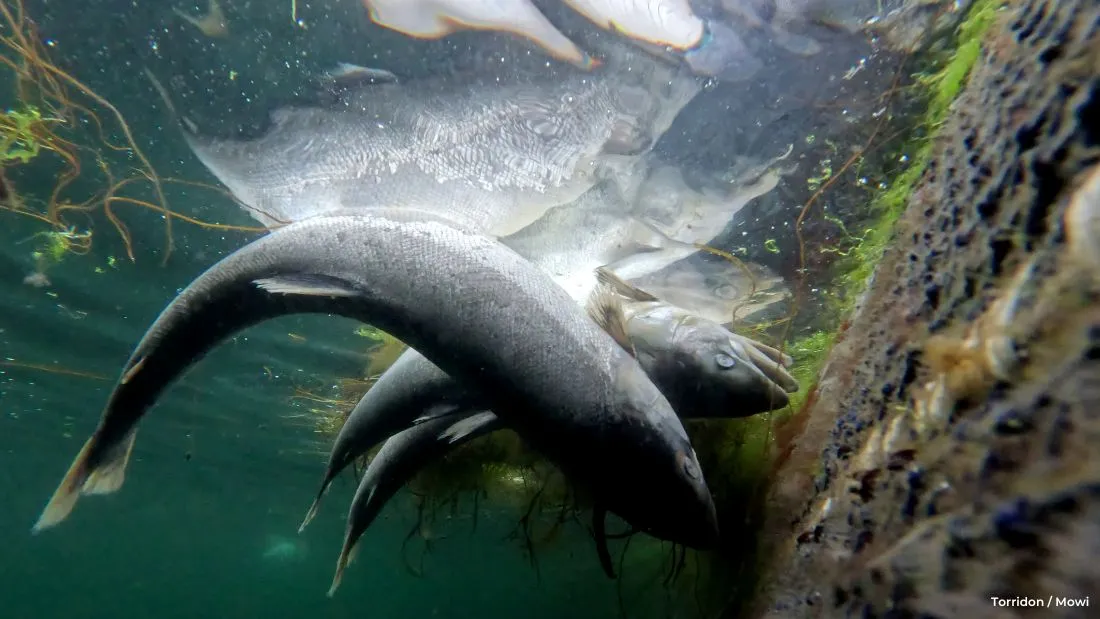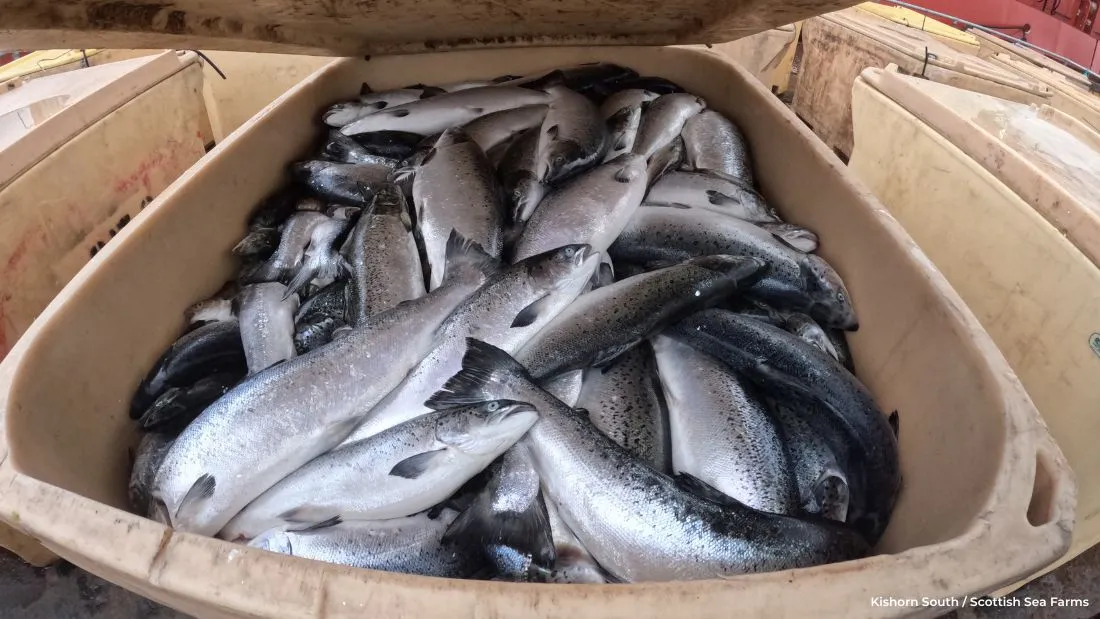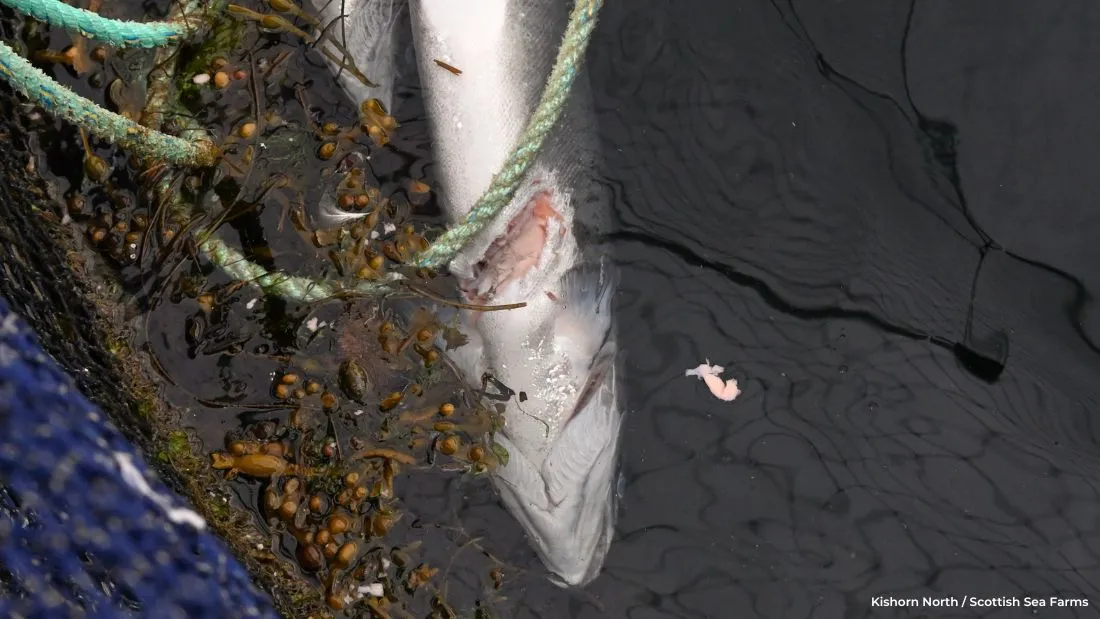 Since March 2023, Scottish waters have been experiencing one of the most severe marine heatwaves on record, with temperatures soaring between four and five degrees above normal levels. Such unprecedented high temperatures have led the National Oceanic and Atmospheric Administration (NOAA) to classify waters around the UK and Ireland as experiencing a category 4 (extreme) marine heatwave. And it's likely to worsen, creating an existential crisis for the salmon industry.
Scientists have issued warnings of the serious threat warming waters pose to marine wildlife, fearing mass mortalities and habitat loss. Colossal algae blooms sapping oxygen from the water and swarms of jellyfish are two of the most concerning impacts. The latter has already been widely blamed for the doubling of farmed salmon mortalities last year and large generators are heavily relied upon to oxygenate the water around salmon farms.
Tavish Scott, chief executive of Salmon Scotland, however, downplayed the loss of 15 million farmed salmon in a statement to The Observer in which he blamed environmental fluctuations in the season. More recently, he admits global heating and rising sea temperatures are "definitely a business challenge", indicating that profit over welfare remains a priority for an industry facing mounting criticism over its use of inhumane chemical and non-medicinal lice treatments, contamination of the seabed and wider environmental pollution as well as unacceptably large mortality rates.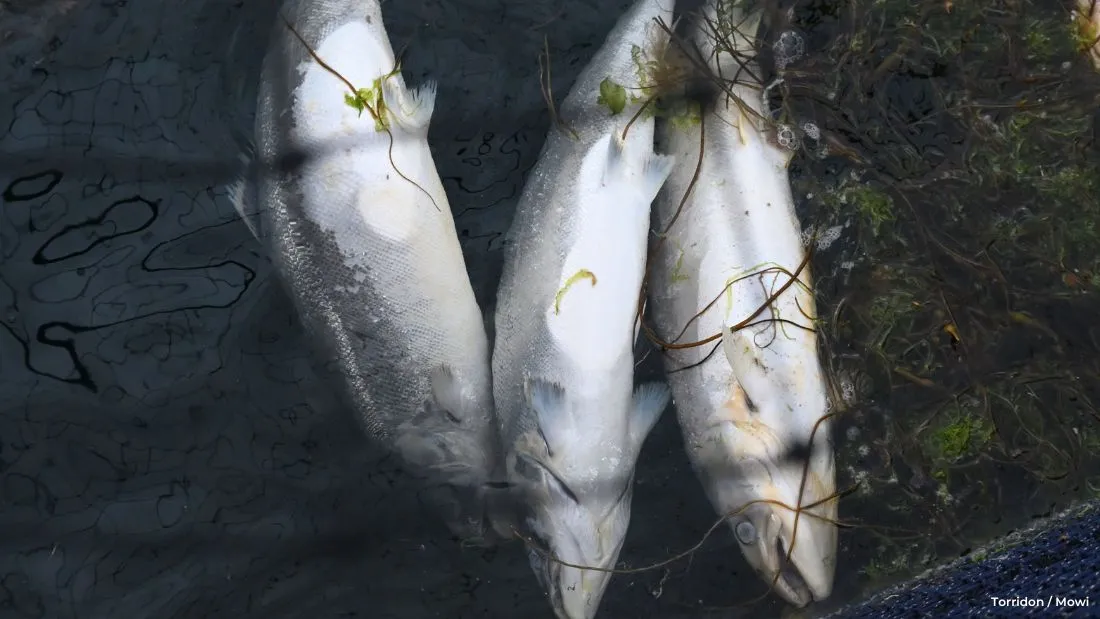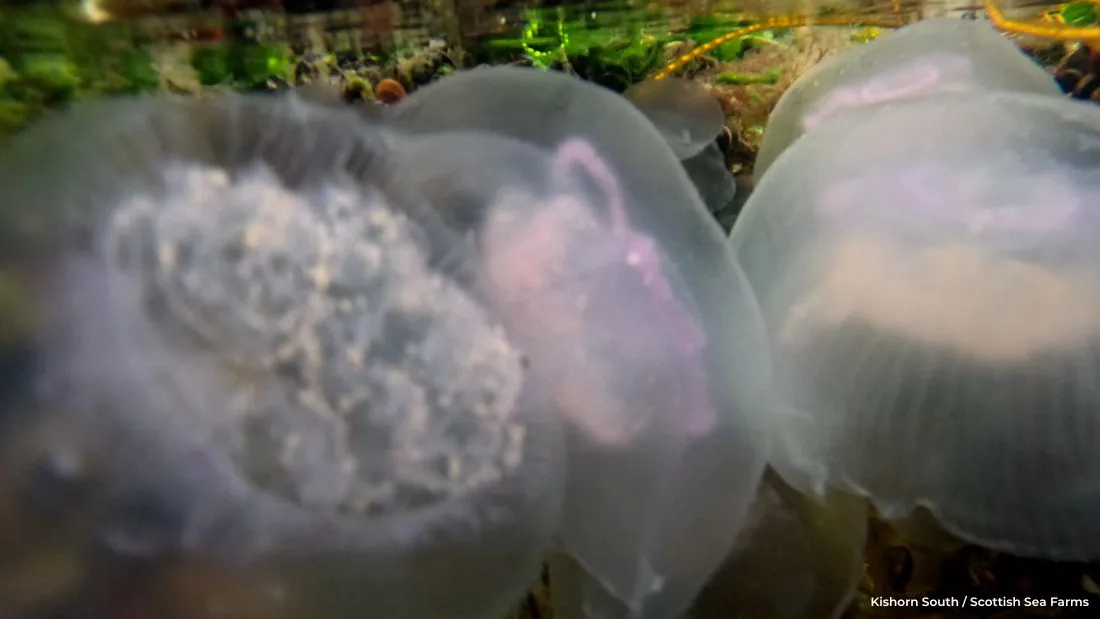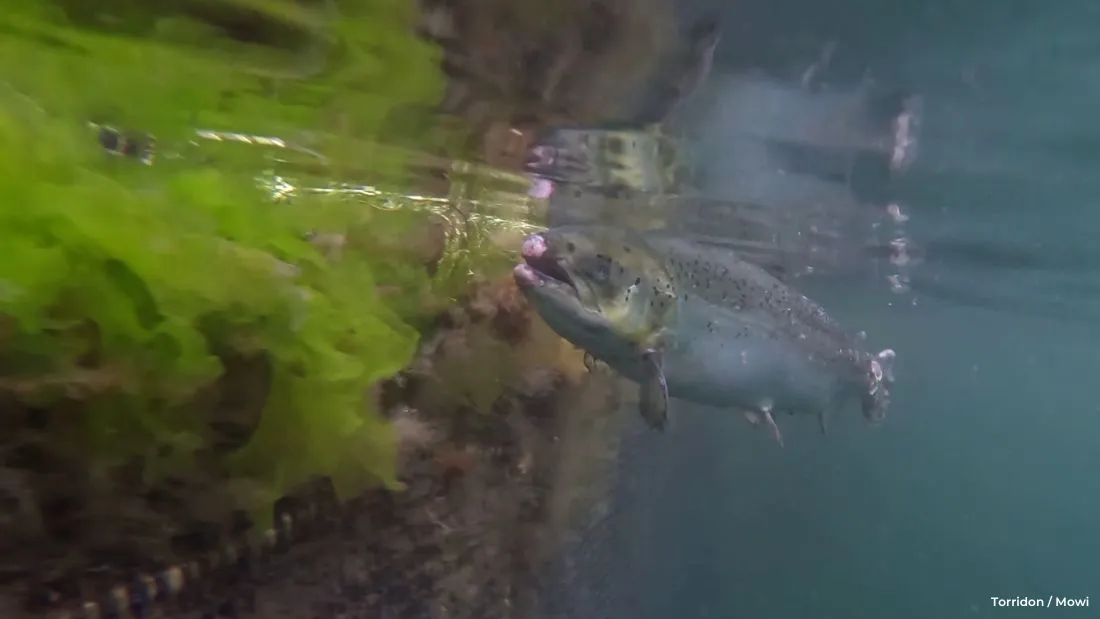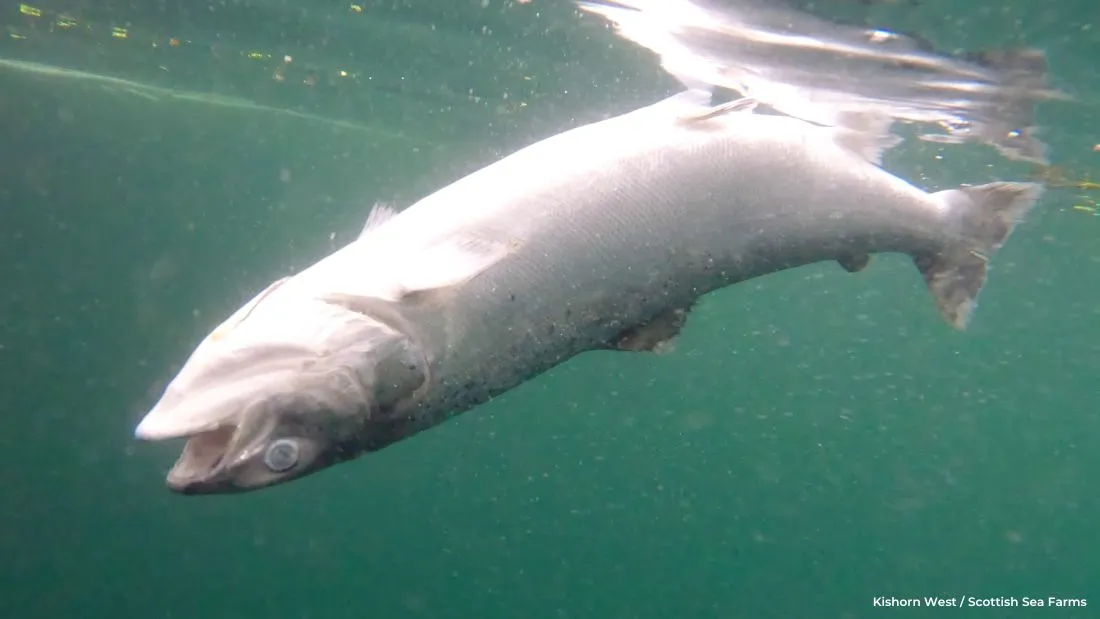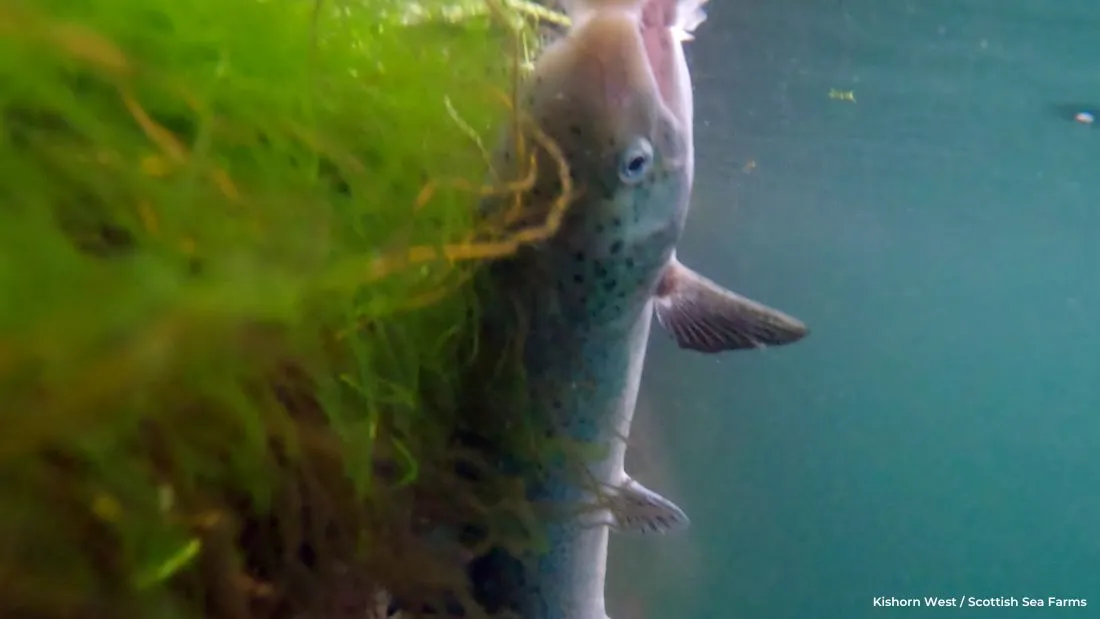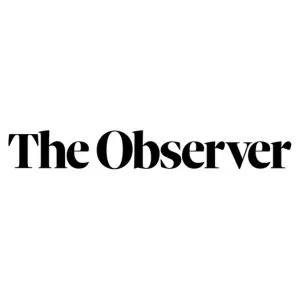 By becoming a monthly donor, you will automatically become a Viva! Supporter and receive a subscription to Viva! Life magazine and a supporter welcome pack.We have lots of other welcome goodies available to our supporters, such as our fantastic range of discounts in our Supporter Discount Scheme.
Viva! Supporter
(£1+ per month)
Viva! Star Supporter
(£3+ per month)
Viva! Friend
(£5+ per month)
Viva! Life Supporter
(£200+ fixed cost)
You might also like...
Scroll up