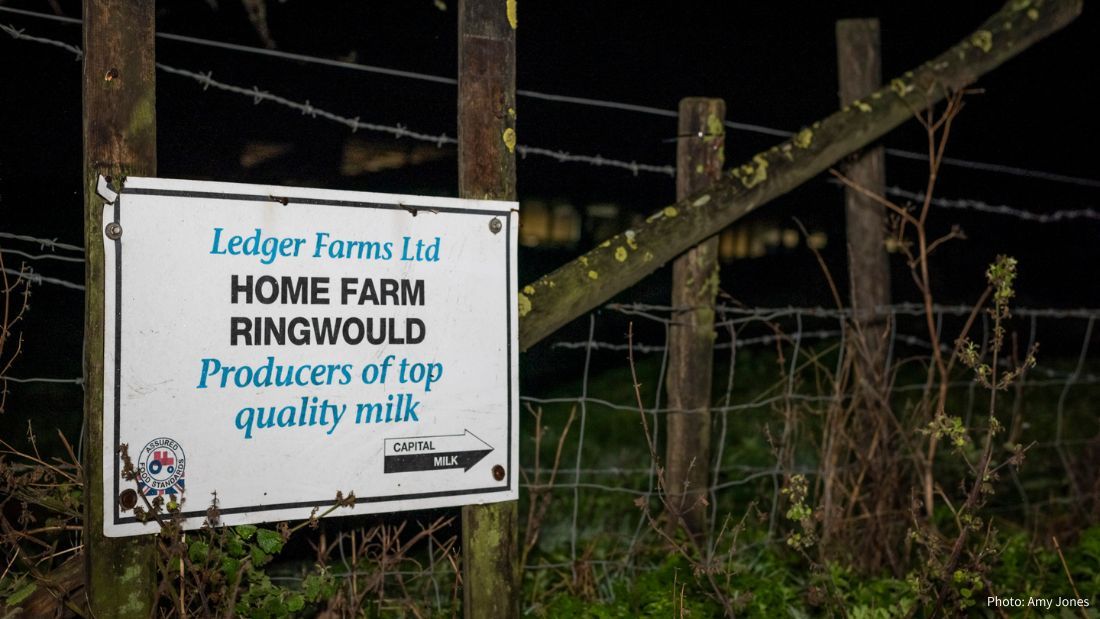 An undercover investigation by Viva! Campaigns has exposed multiple incidents of animal cruelty at a dairy farm in Kent that supplies cow's milk to Freshways – "the UK's largest independent processing dairy".  Freshways customers include Costa Coffee, Caffè Nero, Budgens, Iceland, Nisa, Londis and British Airways.
Secretly recorded footage revealed workers rough handling, slapping and kicking cows at Home Farm in Deal, which houses a milking herd of just over 500 cows. Many of the animals were found to be emaciated, while others, struggling with lameness, had their hind legs shackled together to prevent them from doing the splits.
One hidden camera captured a farmhand straddling a young calf, who was lying down whilst being force-fed formulated milk replacer. Tube-feeding is a skilled technique and, according to the Agriculture and Horticulture Development Board (AHDB), should be avoided when calves are lying down as "milk can enter the lungs, which can cause death".
Dead calves were also found discarded in wheelie bins and one cow, who had been shot in the head, was found dumped outdoors – a breach of government regulations that states "while waiting for fallen stock to be collected, you must ensure that animals and birds cannot access the carcass".
More images from the investigation can also be publicly viewed on Flickr.
Read the Independent exclusive
Find out more about Viva!'s The True Costa Dairy campaign
Around one-quarter of all dairy cows may experience some degree of lameness at any one time. This is due to a variety of reasons, including long periods of standing on hard floors, poorly-designed cubicle housing, ineffective foot trimming, infectious diseases, poor nutrition or pelvic nerve damage caused by complications during birthing.
Footage from Home Farm showed numerous incidents of farm workers rough handling severely lame cows. One cow was kicked and slapped to get her to move, whilst another was hit close to her distended udder as she reluctantly entered the rotary milking parlour.
Some cows had their hind legs shackled to reduce the risk of falling as they slip and slide on the faeces-soaked flooring inside the cow sheds.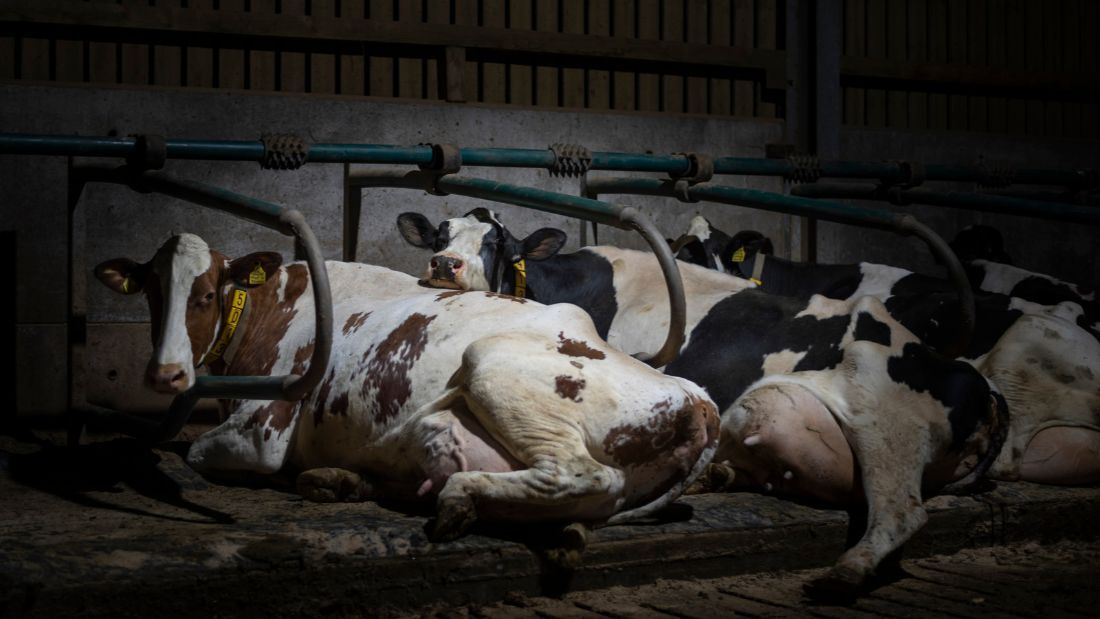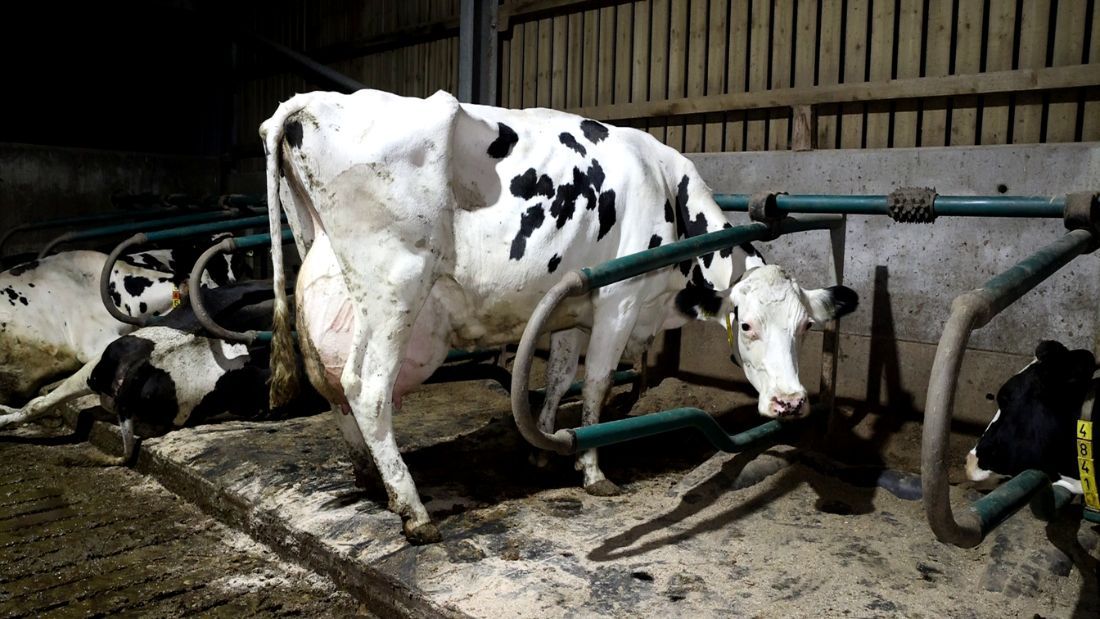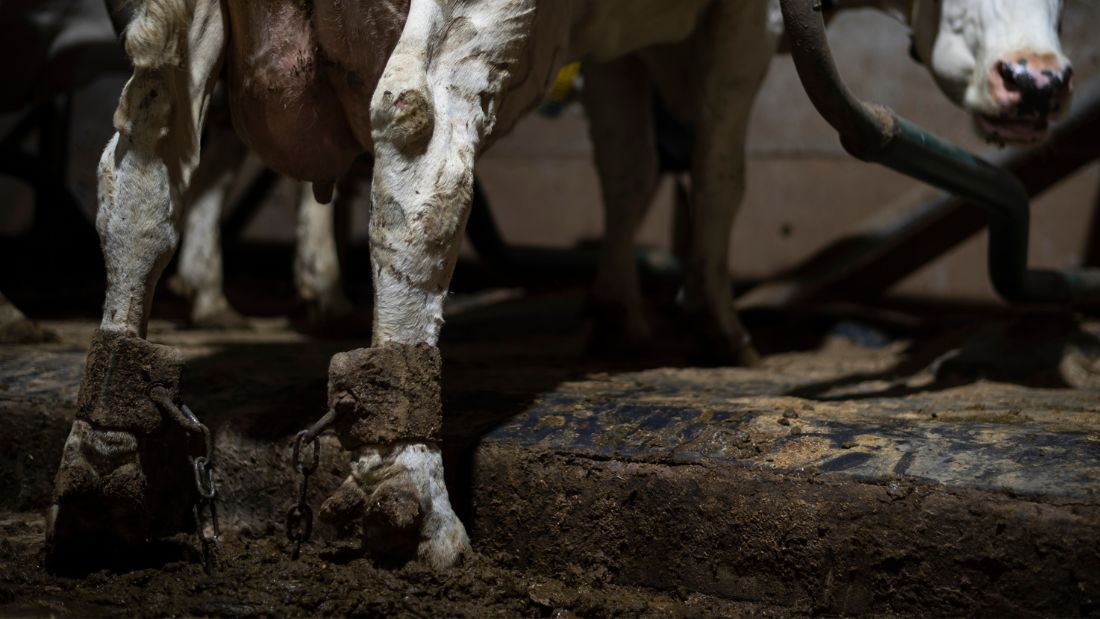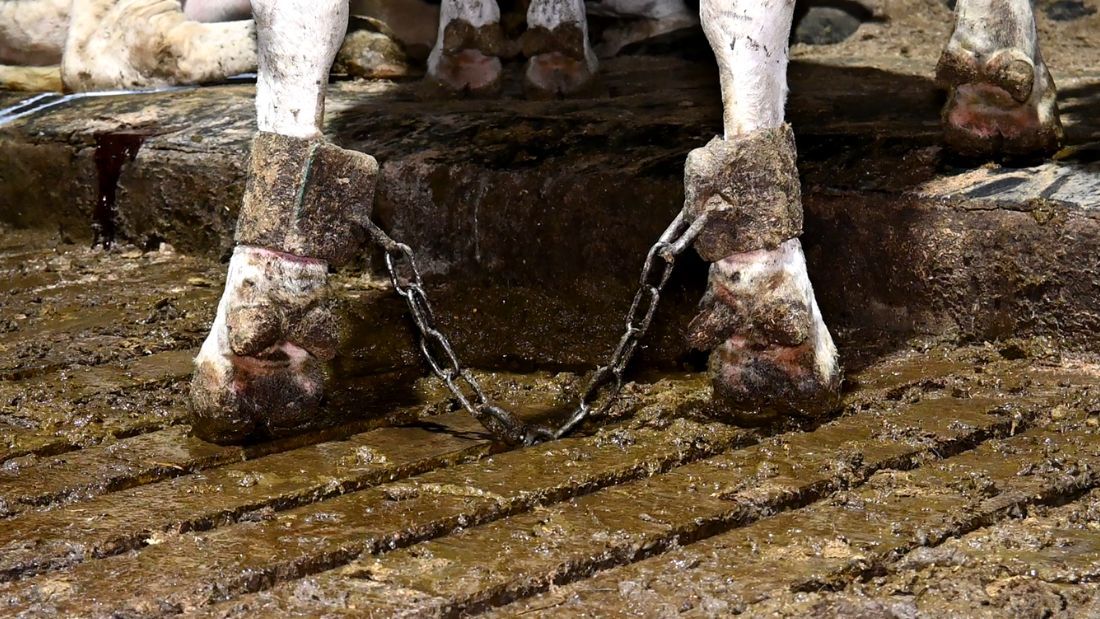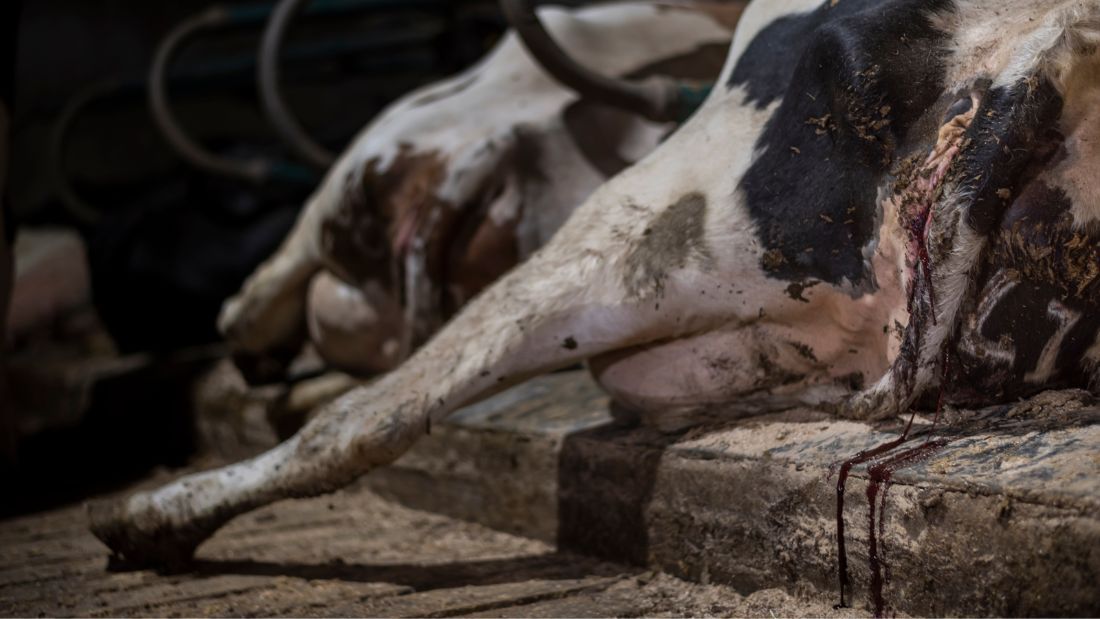 Owing to selective breeding, the amount of milk cows produce has more than doubled over the last four decades. Despite being milked two to three times a day, up to 25 litres of milk can accumulate in a cow's udder, which can swell and protrude between her hind legs. That's the equivalent weight of carrying over five ten-pound bags of potatoes. It's a sad reality for all cows in the dairy industry as a result of the high demand placed on them.
Investigators for Viva! Campaigns found a cow at Home Farm whose oversized udder had burst, causing her immense pain and distress. Her face was bloodied, indicating she'd been trying to clean the wound herself. Others were observed with sores and pressure wounds – a sign of poor health and welfare.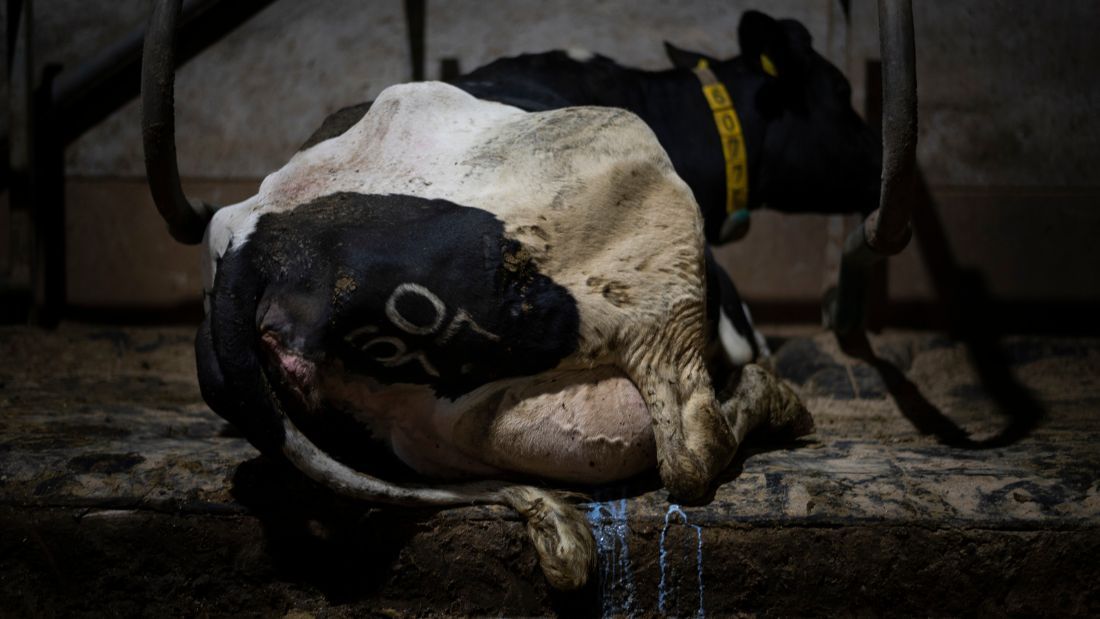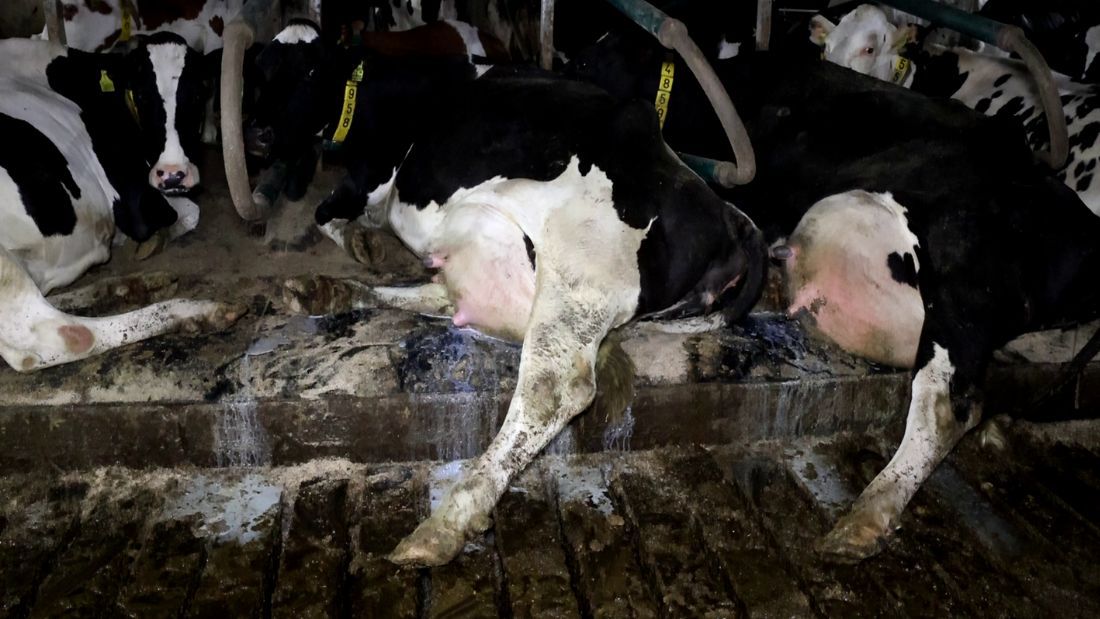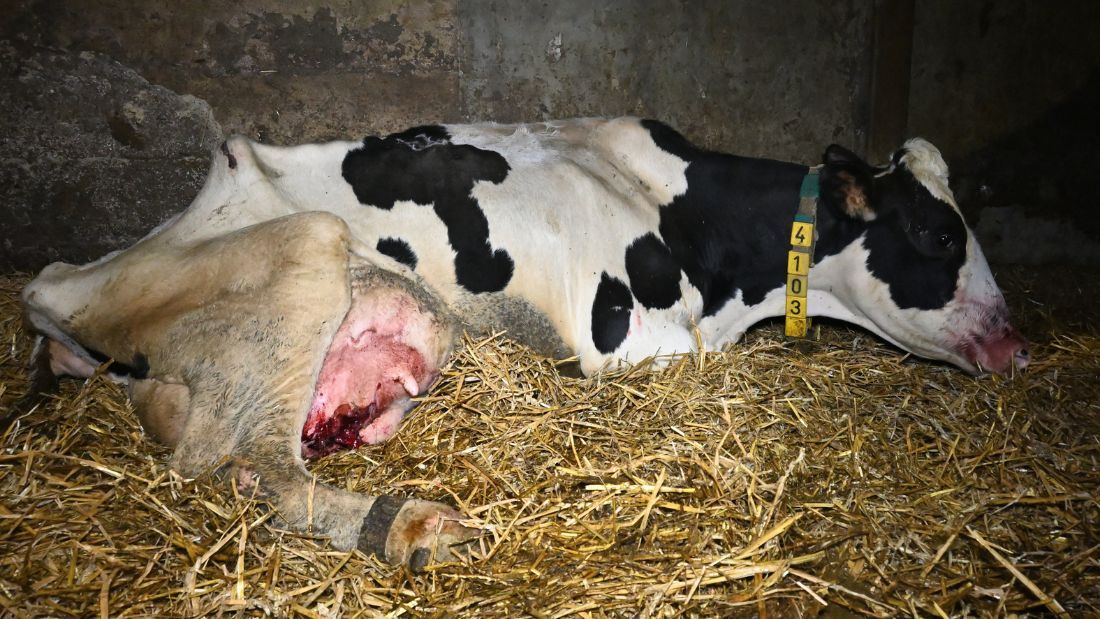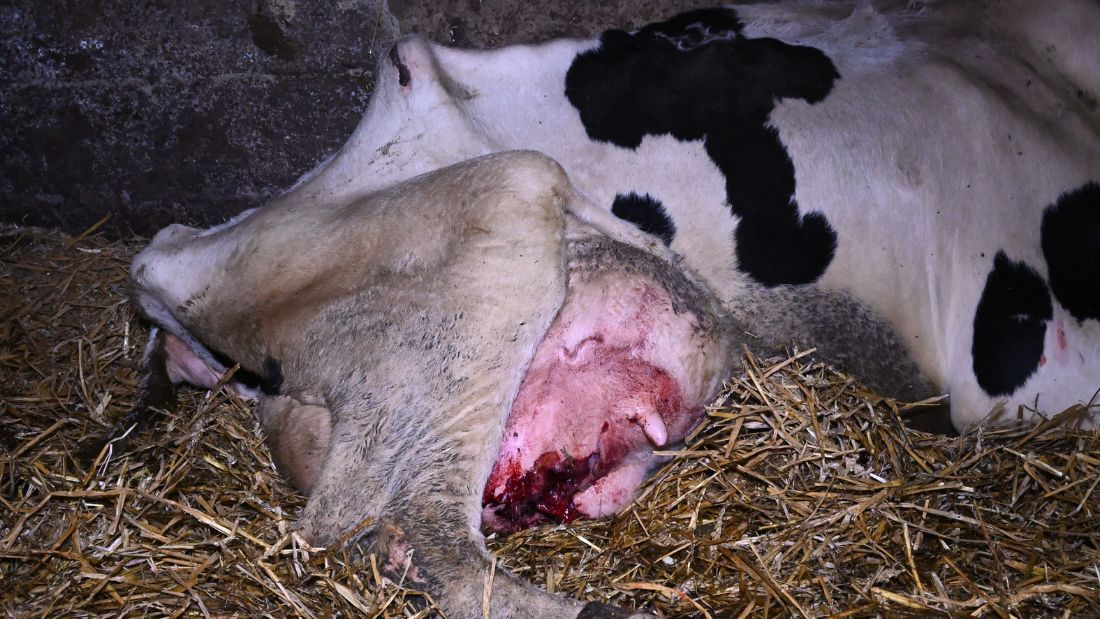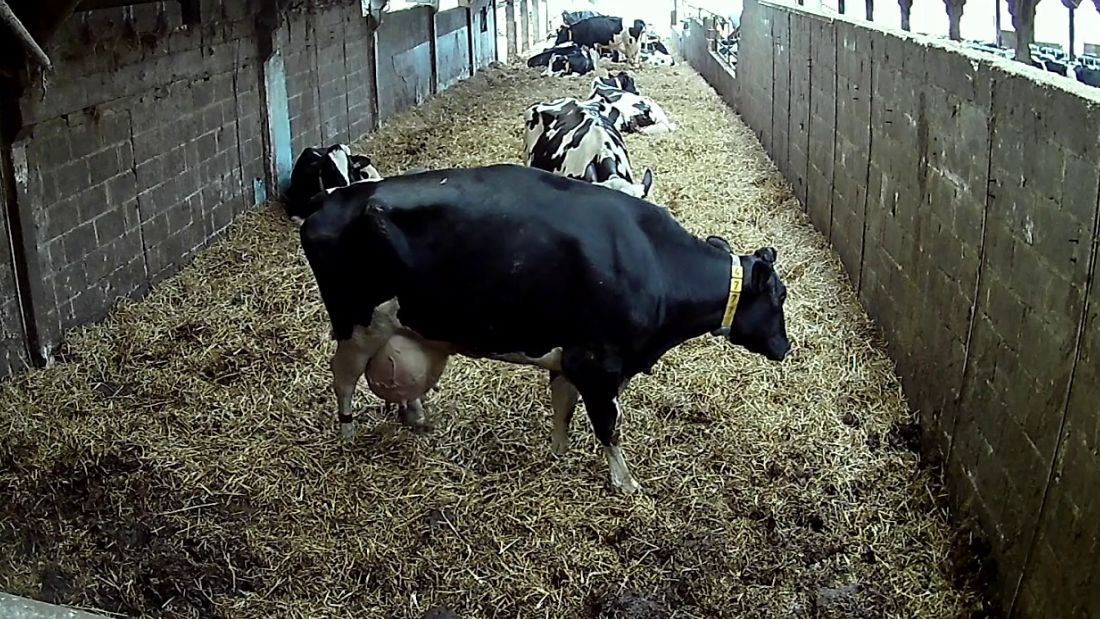 Like most dairy farms, calves at Home Farm are separated from their mothers shortly after birth and housed in isolated stalls across the yard. Naturally, a cow's young would suckle between eight and 12 times a day for up to a year. On dairy farms, calves are instead fed milk replacer formulas via artificial teats or tubes.
One young calf was seen in the footage being force-fed whilst lying down. She was being held and straddled by a farm worker, which goes against AHDB guidance on tube-feeding and may endanger the calf's life.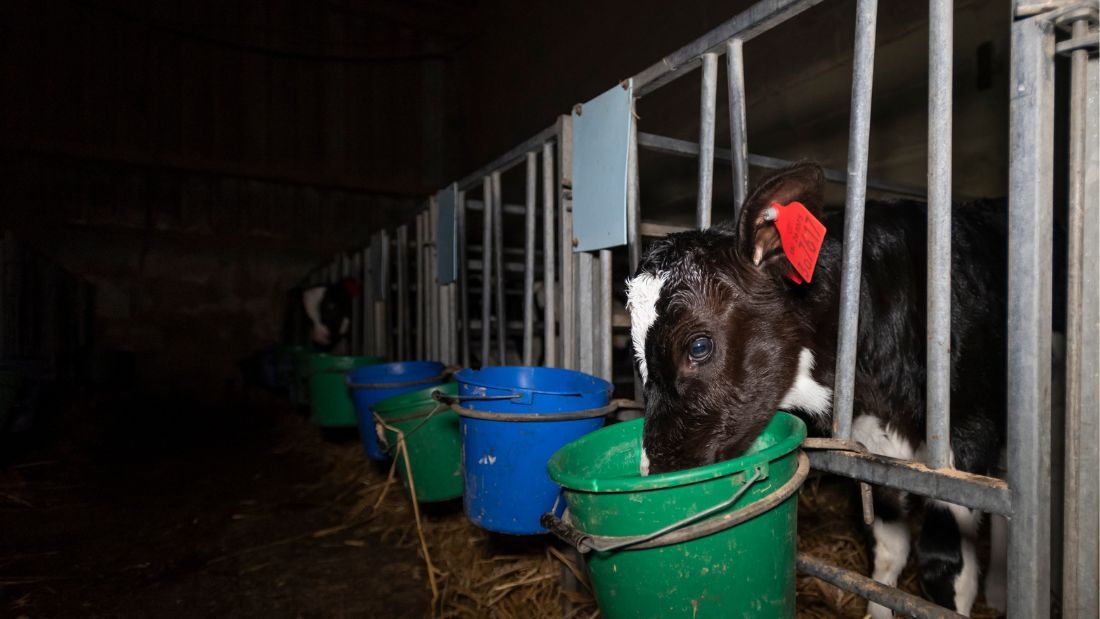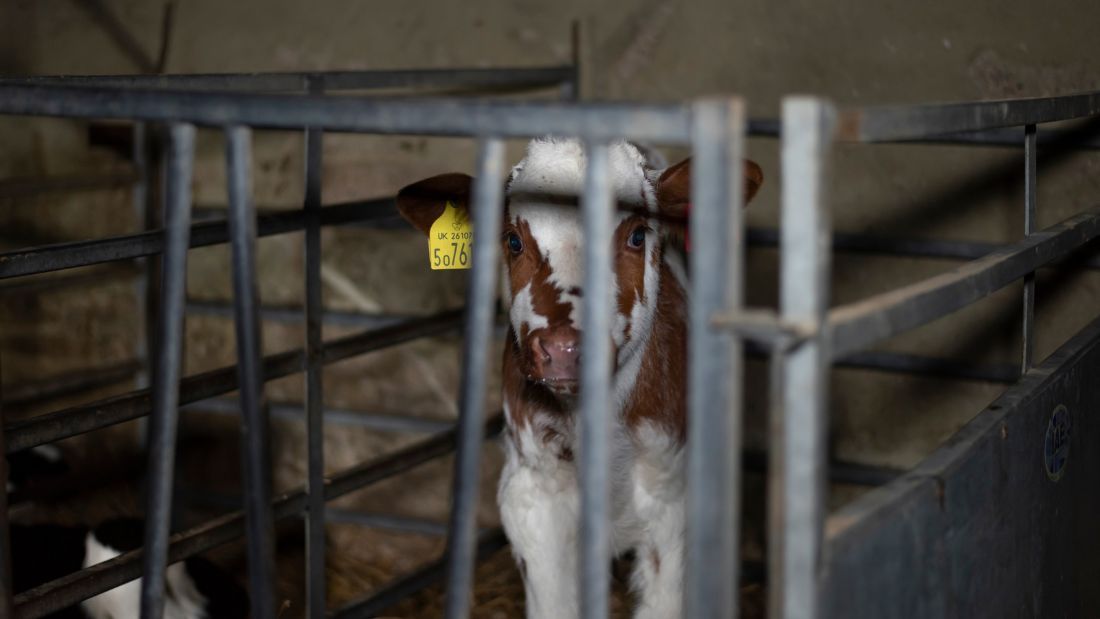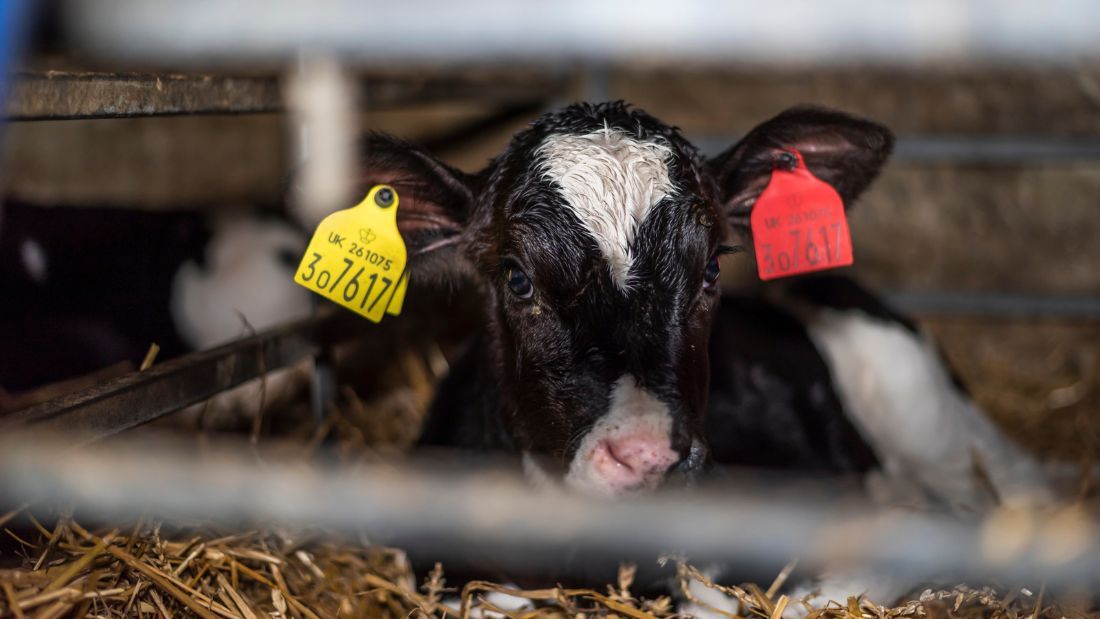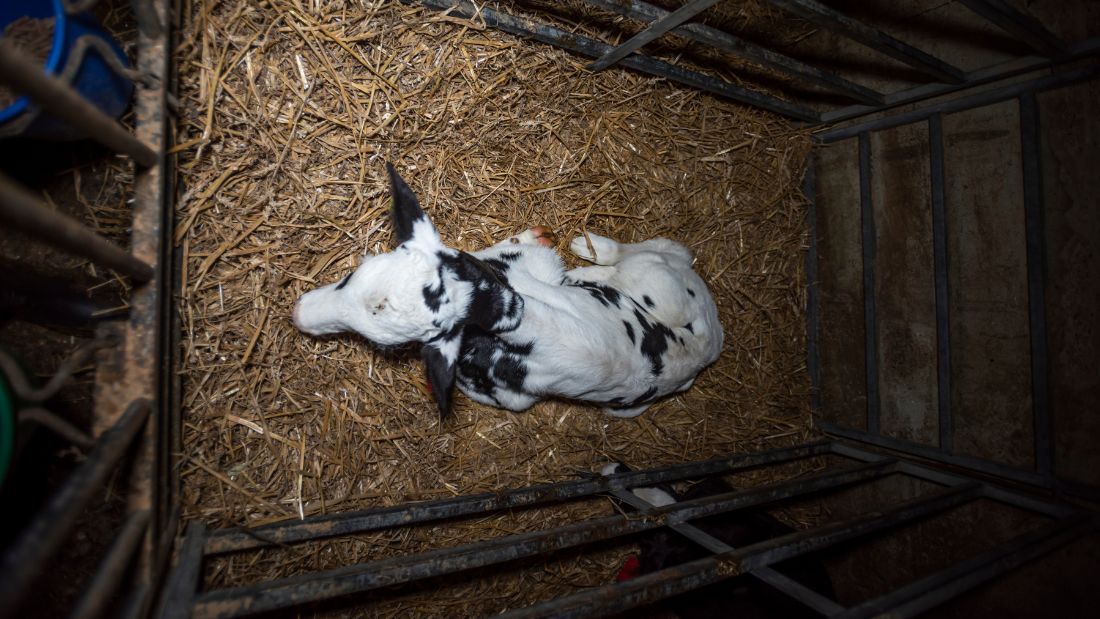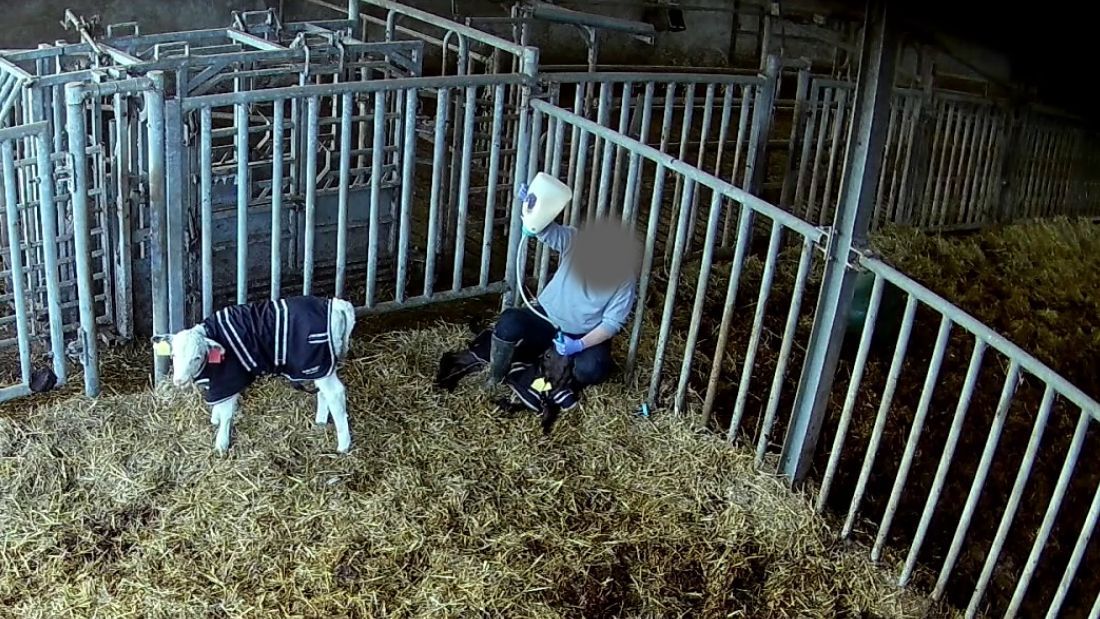 Dead calves were also found discarded in wheelie bins at the back of the farm: a process permitted by the Department for Environment, Food and Rural Affairs (Defra), providing the deceased animals are collected by an approved transporter and taken for disposal "without undue delay".
An adult cow had however been shot in the head and dumped outdoors – a breach of fallen stock regulations that state "while waiting for fallen stock to be collected, you must ensure that animals and birds cannot access the carcass". This is to protect human and animal health and to safeguard against the environmental transmission of disease.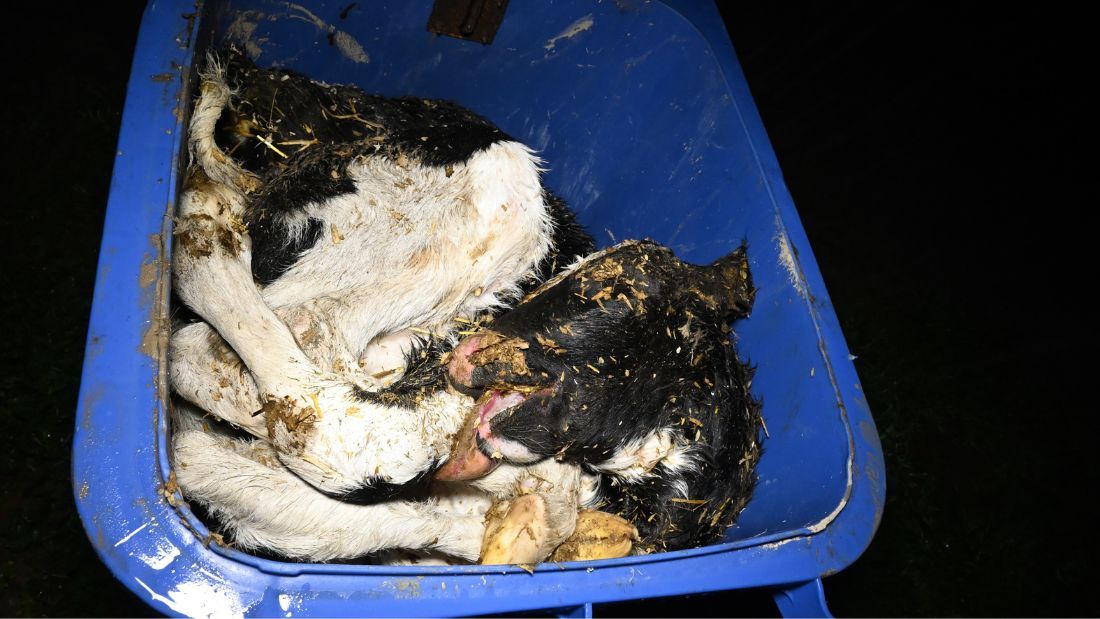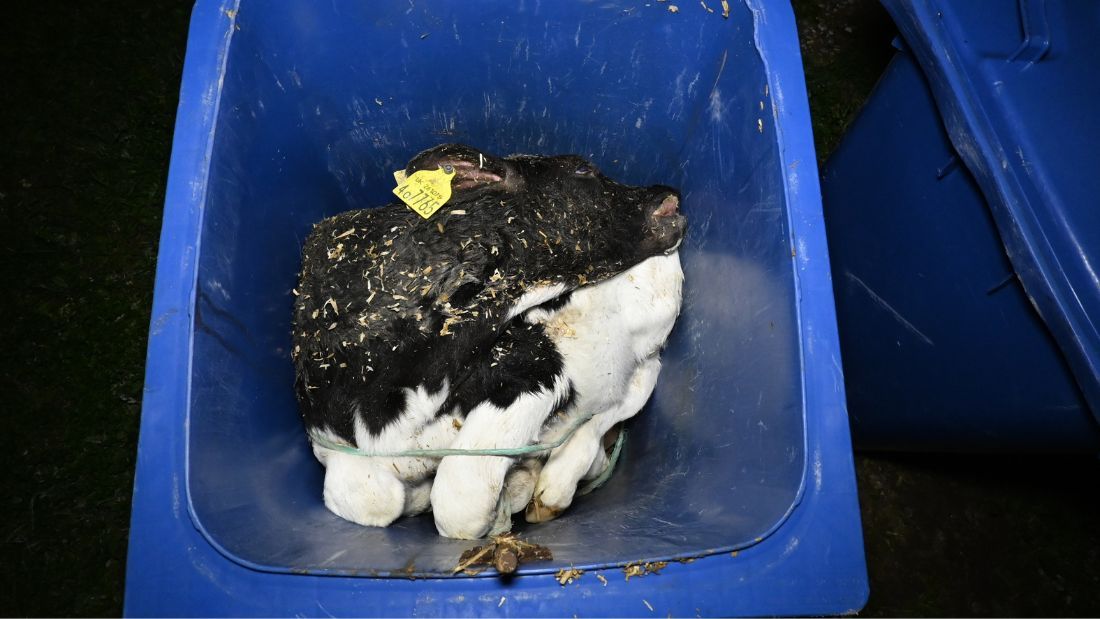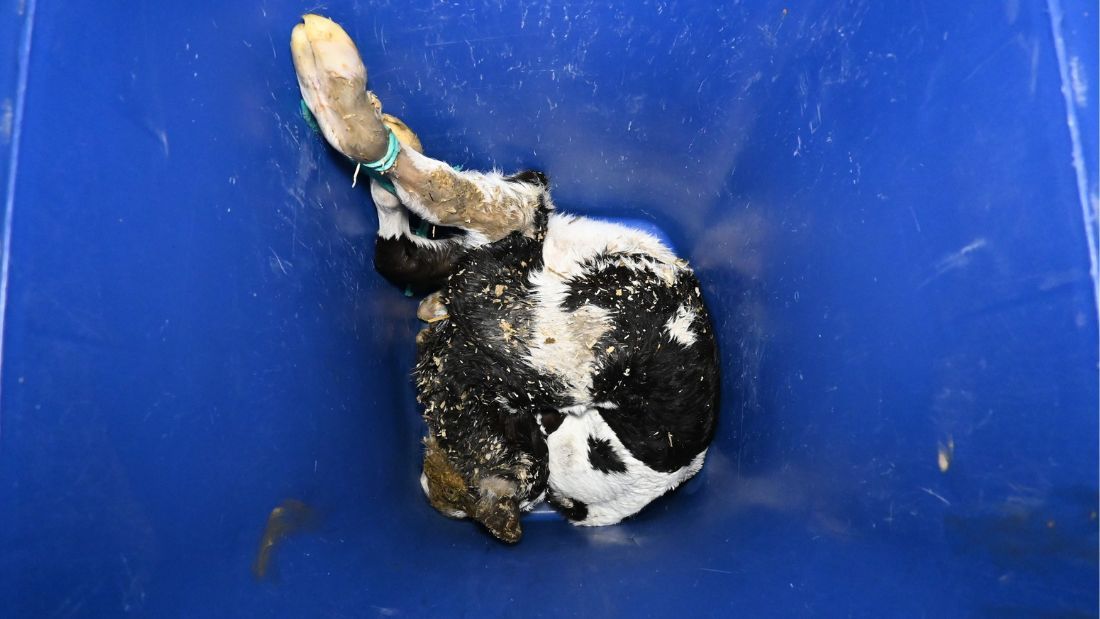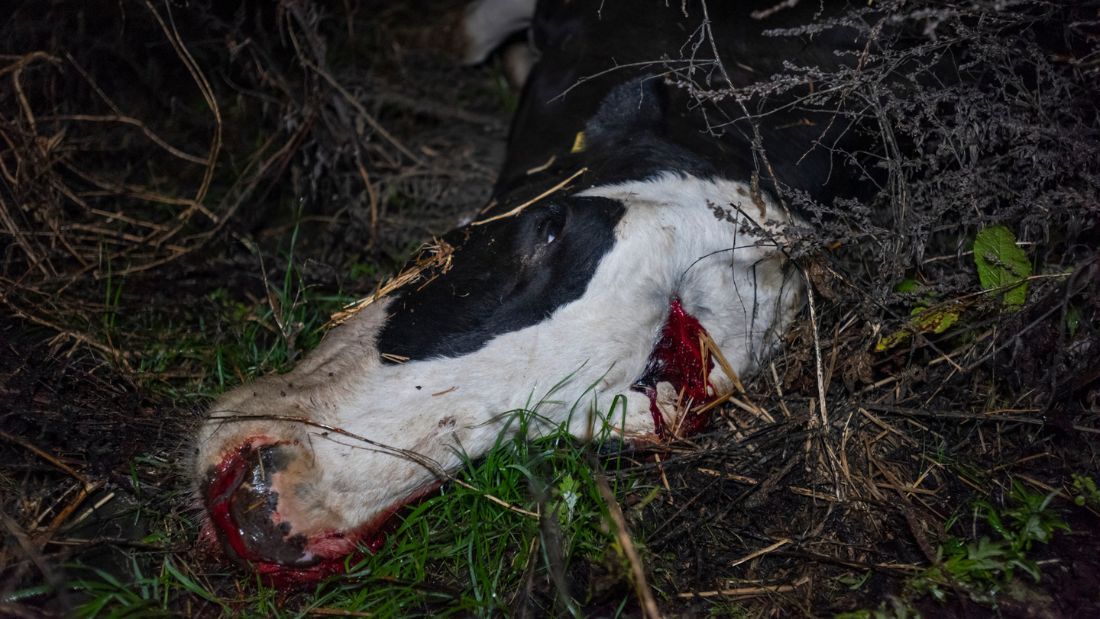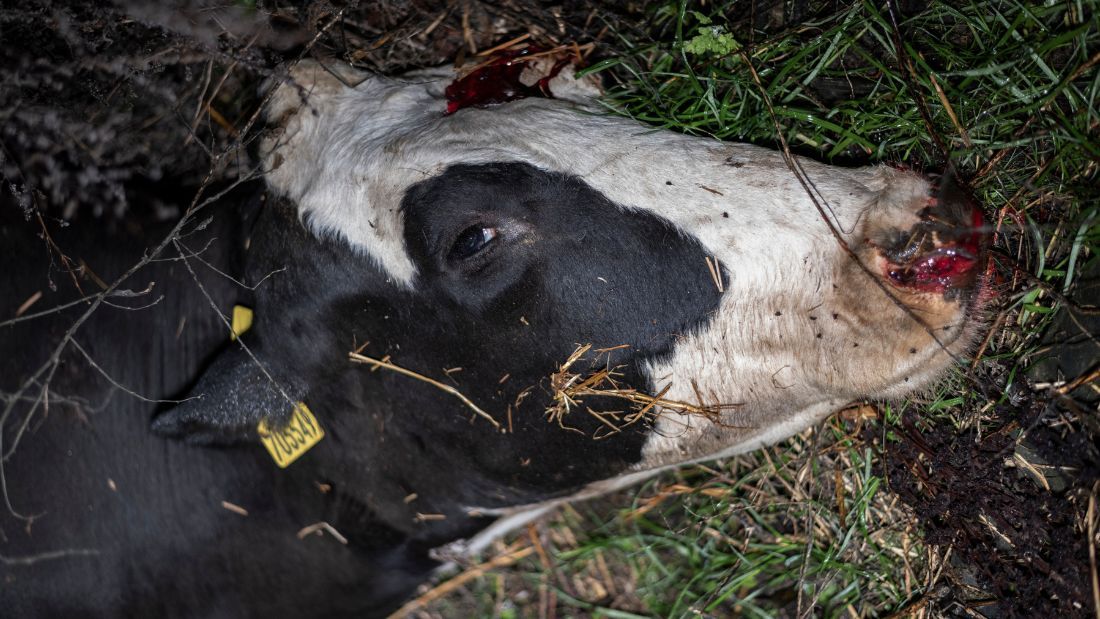 Viva!'s nationwide Days of Action took place on Saturday 28 January and Saturday 11 March 2023 outside Costa Coffee shops around the country. Almost 100 events exposed the horrors of the dairy industry, reaching thousands of people on the streets of Britain.
Thank you to everybody who held placards, talked to the general public, handed out delicious dairy-free alternatives, distributed door-dropper leaflets and participated in the Twitter storm.
Read more about The True Costa Dairy on our dedicated campaign page and please continue sharing our investigation findings on social media.
By becoming a monthly donor, you will automatically become a Viva! Supporter and receive a subscription to Viva! Life magazine and a supporter welcome pack.We have lots of other welcome goodies available to our supporters, such as our fantastic range of discounts in our Supporter Discount Scheme.
You might also like...
Scroll up