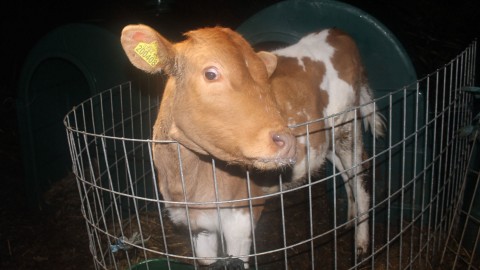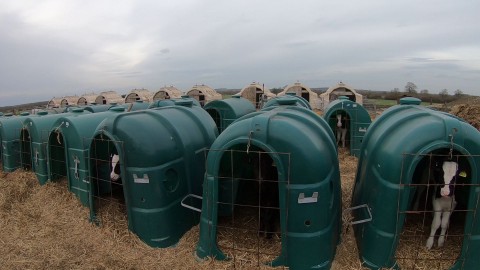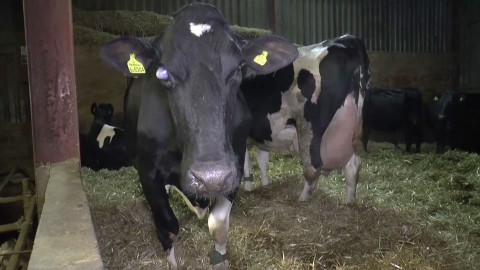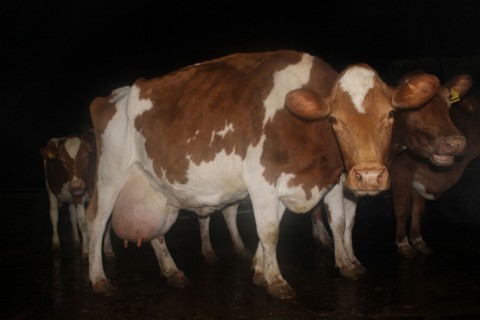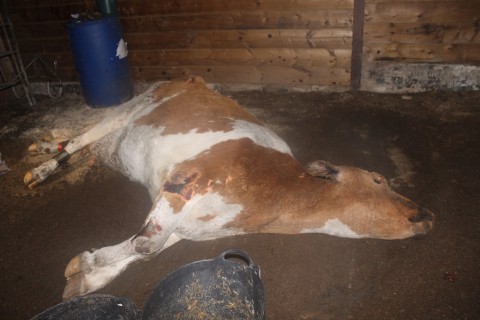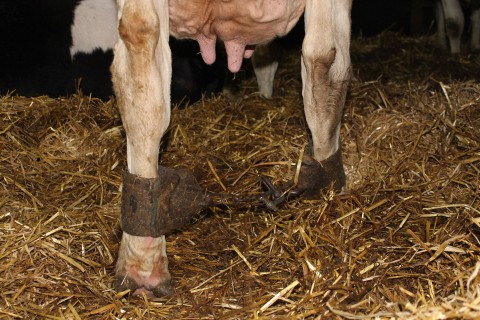 Juliet investigates the milk supplier of Costa Coffee
Well done for being brave enough to take the Face Off Challenge!
The government will not end factory farming but you can.
Change is already happening across Britain. There are more vegetarians and vegans than ever before. Why not give it a go? It's easier than you think!
Every time you shop, you have the power to choose kindness over cruelty. The power is truly in your wallet.
You can GO KIND!
Approximately 500,000 dairy cows are killed in the UK each year, this equates to:
41,666 per month
9,615 per week
1,369 per day
57 per hour
1 per minute*
1 DAIRY COW IS KILLED EVERY MINUTE *excludes heifers, other young and not yet pregnant cows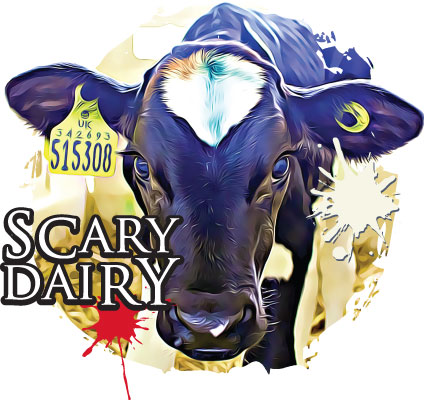 Resources
We offer a wide range of resources, most of which are free to download or available to order online.
Feel free to use and share but please always credit Viva!
Also, note we have two FAQ sections — on Animals & Environment and Health & Nutrition — for plenty of handy answers.
Promote the Face Off challenge!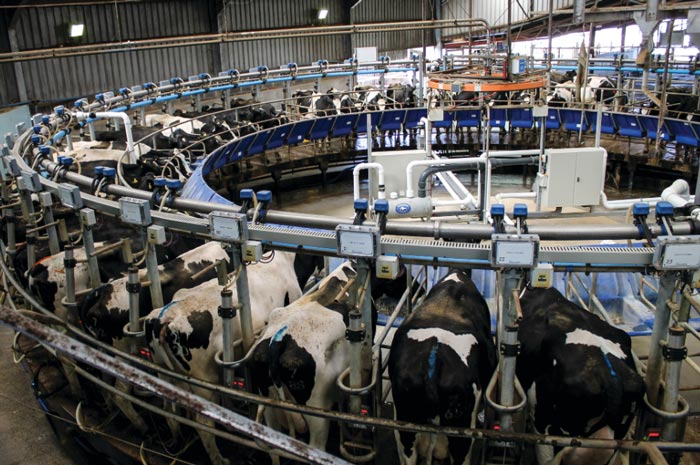 Be a part of this change for kindness!
One of the best ways to help people change their diets is to show them how their food is produced. The flip side of seeing images of animals suffering is the realisation that you only have to change your diet to stop that suffering.
The challenge is to get people engaged in the first place. That's where you come in!
Why not take the Face Off challenge to your friends and family – or even out onto the streets of your town/city? It's easy – and below we look at ways you can do just that!
The Face Off video is free to see on this very website. If you have internet access you can show it to people on your laptop, tablet or even mobile phone!
Videos are available on Vimeo and Youtube:
You can show it to individuals or how about asking a group of people to watch? Maybe tempt them with some vegan nibbles!
Take Face Off onto the streets!
One of the increasingly popular ways of engaging with people is to take footage of factory farming out onto the streets. That's exactly what we are doing, but you can get involved, too!
Politely ask people to watch the video. Tell them that it shows what happens on British factory farms. A good way to get them to watch is to ask them if they think what they are watching is legal (shockingly it is). Read our FAQ.
As you may not have access to free wifi when you're out-and-about you can download the footage as a high definition film straight onto your device. Here's how:
Laptop: Simply visit the Vimeo page (listed below) and click on the icon that says download (it is next to the share button). You will be given options of what quality to download.
iPad/Android: Click on download link as above. The movie should be available to view offline once downloaded and will be stored with your other videos/photos. On some mobile devices you may be asked to sign up for a free Vimeo account to download the file.
Order materials to give out to people. We have leaflets that show the reality of what really goes on at Britain's factory farms. Our experience is that most people are shocked and are looking for ways to change. So we have cards that tell them how to access the biggest online collection of vegan recipes (from Viva!, of course!).
You can also order larger quantities for stalls and other events. Email campaignorders@viva.org.uk for details.
Join Viva!'s Street Action Network
Viva!'s Street Action events aim to positively raise awareness of the suffering of animals in Britain's factory farms and promote the benefits of a vegan lifestyle. They are educational events for the public with one to one interactions and FREE information on a vegan diet.
Get active for animals and join here.
Take Face Off to the doormat!
Even if you don't have access to a computer or tablet, you can still encourage people to Face Off by door-dropping our leaflets. Order your door-drop pack today! Order your leaflets here.
Scroll up