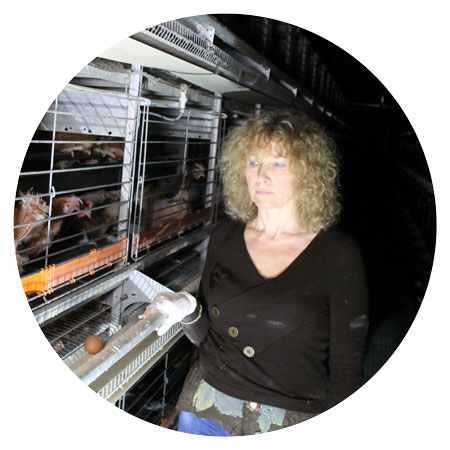 And you thought cages for hens had been abolished?
Viva!'s new Cracked campaign pulls together the findings of a year-long investigation into the life of Britain's laying hens.
Our team of investigators went undercover in free range, organic and enriched cage farms across the country to show you what life is really like for hens in since the ban on battery cages.
Introduction
Egg consumption in Britain has been steadily growing over the past few years and, currently, around 12.5 billion eggs are eaten annually – that's around 34 million eggs a day! In 2016 alone, according to the egg industry's own data, around 10.3 billion eggs were produced here.
The laying hen is possibly the most abused animal on earth – millions of which churn out eggs day after day in conditions that should shame our country. The vast majority of chickens, around 36 million of them, inhabit a shadowy archipelago of enormous sheds surrounded by fences and sealed off from the public. For a year, Viva! went undercover to reveal what life is REALLY like for laying hens since the 2012 ban on 'battery' cages. Hours of painstaking footage taken by our investigators at enriched cage, free range, and organic farms has provided Viva! with a snapshot of what life is like for these birds. Our findings reveal that, no matter how they are farmed, hens lead a desperately miserable life.
Due to mounting public pressure, there has been a surge in cage-free pledges by supermarket giants such as Tesco, Morrisons and Iceland. Unfortunately, for the billions of incarcerated hens in Britain (currently over 40 per cent of Tesco's 1.4 billion eggs alone are laid by caged hens), the timeline for the cage bans to be implemented are long – up to nine years. These supermarkets follow other retailers around the world. The Co-Operative, Marks & Spencers and Waitrose have not sold eggs from caged hens in a while, though these companies continue to stock non-own branded products which may contain in them eggs from caged hens. In the United States, Walmart and Costco have pledged to go cage-free, as have food giants McDonald's and Nestlé.
'No cages' however, is not the answer. Not the ones the hens need anyway. Viva!'s footage from free range and organic farms shows why. What we reveal is that these systems also mean serious health and welfare problems for laying hens. Sadly, hens housed in every modern-day farming system face significant assaults throughout their entire 'productive' lives, and a potential ten-year life span shortened to just a year and a half.
Viva! goes undercover to show the lives of Britain's laying hens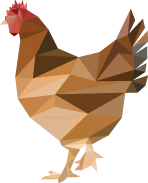 Free range & organic
A carefully constructed lie
The sad reality is, many of these birds are unlikely to ever see the sunlight or walk on grass.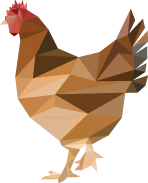 Caged hens
'Enriched' lives?
Just over half of the eggs from British hens continue to be laid by hens living in vertically stacked 'enriched' cages.
You are about to join Juliet in seeing what happens on British factory farms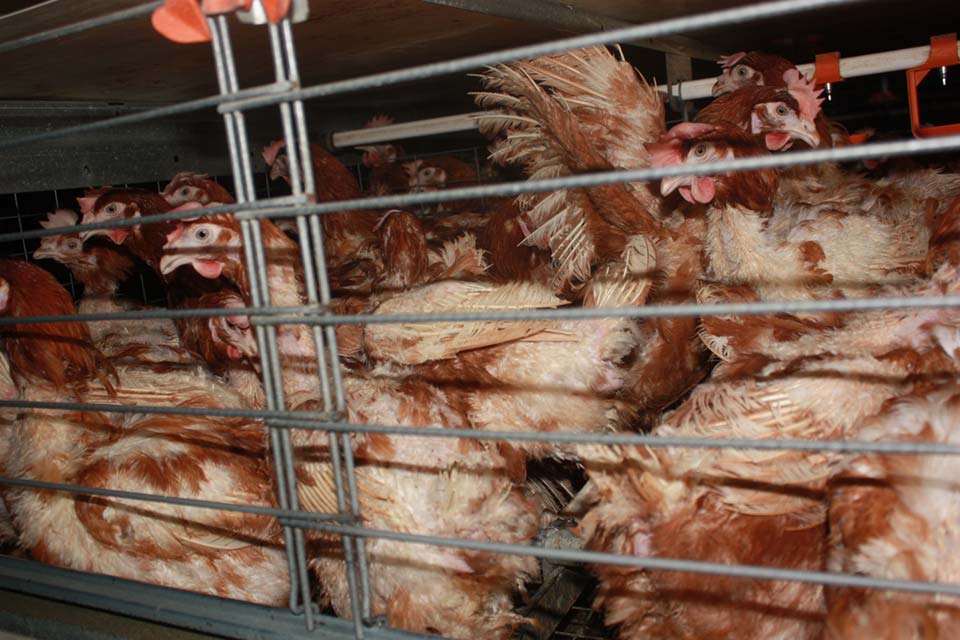 Take action
Viva!'s Cracked campaign though shows that free-range isn't the answer. Most free-range hens remain incarcerated in huge sheds and never go outside. The answer to ending the cruelty is to go vegan – and at Easter we will be offering free help for people to do just that.
You can join us by ordering our door dropper leaflets. Order yours today.
Hug-a-hen
Do you know a hen with a special personality, or a heart-warming story?
Help us show how personable and huggable hens are!
Scroll up