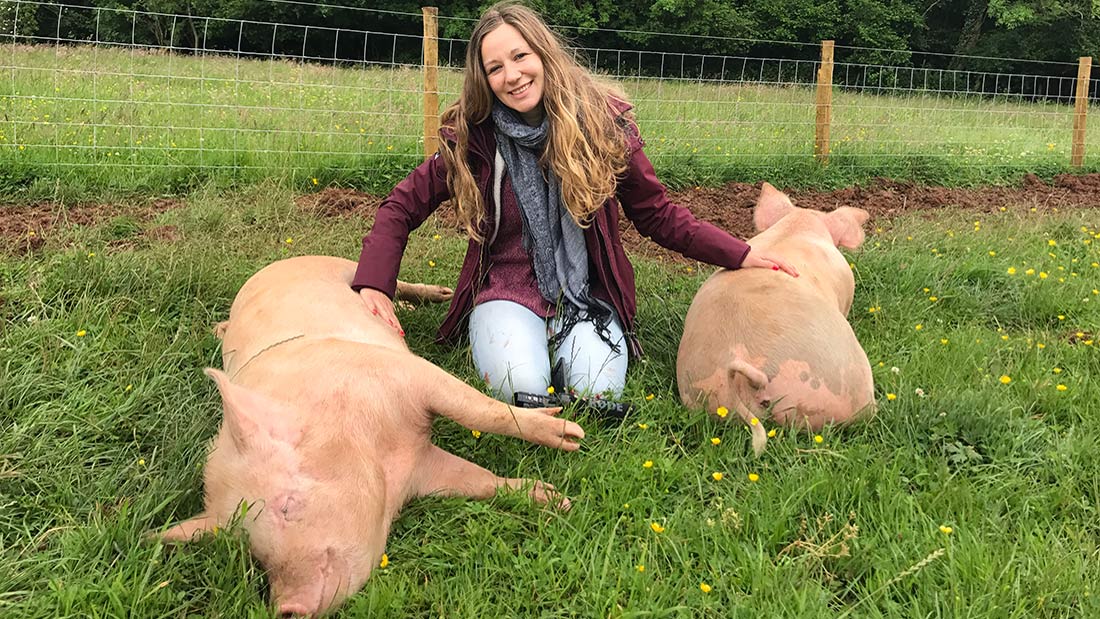 Laura is the Managing Director & Head of Campaigns of Viva!. She has led on many high impact animal and environmental campaigns, increasing veganism in the UK.
Working in front of and behind the camera, Laura is an intrepid investigator, bravely exposing the UK supermarkets and food industries, shining a light on the devastating horrors of animal farming.
You will also find Laura touring British high streets, educating the public on the hard-hitting realities of factory farms. Along with a multitude of other successful campaigns, Laura organised the UK's first vegan ice cream van tour to positively raise awareness of the plight of cows in the dairy industry.
After living and working in many different countries, fluency in several languages and a Masters in International Management, Laura is wholeheartedly committed to creating a culturally diverse, global, vegan movement.