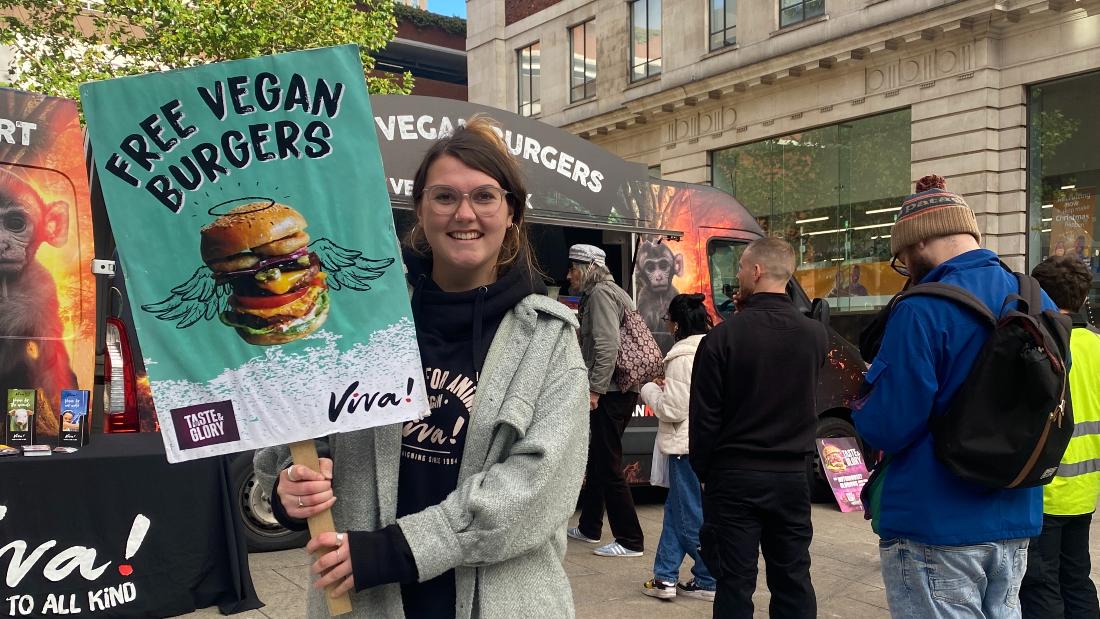 Alice joined Viva! in 2018 as an Admin and Merchandise Officer after attending Viva!'s Vegan Festival in Bristol.
Three years later and Alice started her job as one of Viva!'s Campaigners. She now works alongside the campaigns team to expose the horrors of the animal farming industry and to show how easy it is to go vegan!
Alice adopted a vegetarian diet at the age of ten after spending years trying to convince her reluctant parents she didn't want, or need, to eat animals. Starting university was the key to going vegan as she started to realise the tortures of the egg and dairy industry.
This has led to her passion for educating families about the benefits of veganism and is working on a resource to support parents and children of all ages.
Alice enjoys all things art and can be found painting, crocheting and making colourful earrings in her spare time.