2015: Viva! Review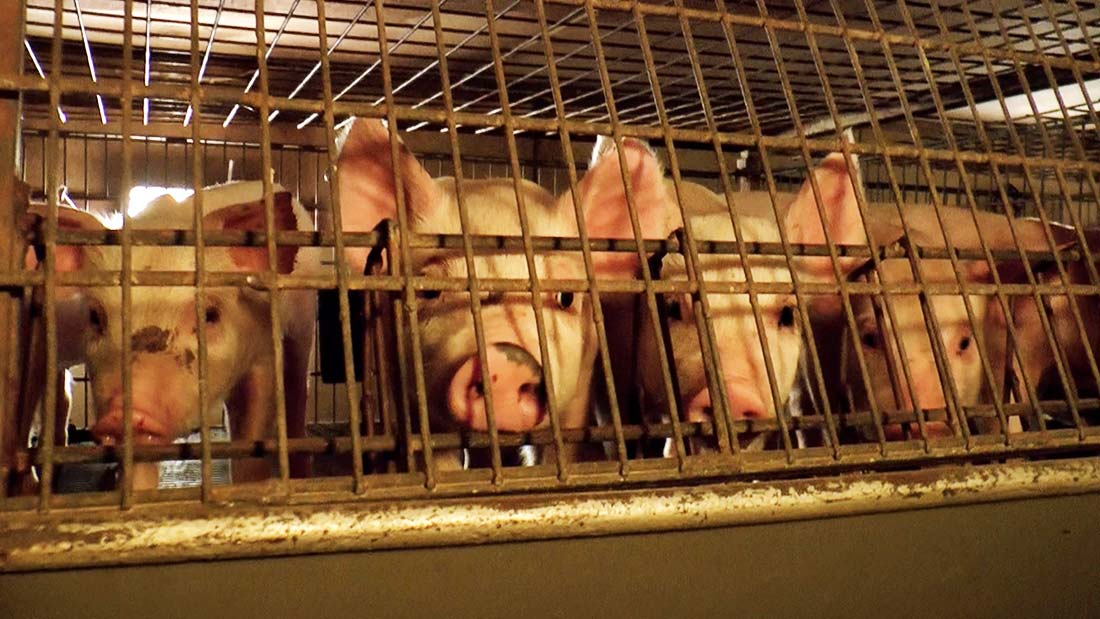 It's the start of another year, but before we get going with all the amazing plans we have for 2016 let's look at just some of what we achieved together for animals in 2015!
By Juliet Gellatley, Viva!'s founder and director
We exposed the 'battery piglets' at Morrisons' supplier

Viva! undercover investigators filmed at a farm that boasts of Red Tractor accreditation and produces 20,000 pigs a year for supermarkets, such as Morrisons. We found piglets crammed in cages in scenes so shocking that our exposé became one of the most read stories on the Mail Online. Our footage was seen by hundreds of thousands of people via social sites such as Facebook. The piglet cages were removed immediately.
Our undercover team has secured lots more shocking footage of factory farms across the UK in the last part of 2015. Some of it the most upsetting we have ever seen. Over the next few months we will be releasing shocking exposé after exposé to the national media. We will also be taking the footage onto the streets of Britain to show the public and encourage them to go vegan to save animals from suffering.
Viva! Day of Action for Kangaroos and supermarket success

Some retailers have started selling kangaroo meat again and we continue working hard to clear the shelves once and for all. In 2015, we persuaded Britain's largest retailer, Tesco, to stop selling kangaroo meat and made national news headlines. We also persuaded Morrisons to drop it after a short-lived promotion.
Earlier in the year, we and our supporters held a National Day of Action outside Iceland stores across the UK. The funerals for wildlife were in support of Australian wildlife and the groups there that fight this trade.
Tesco dumps turtles after long-running  Viva! campaign

We were delighted with the news that Tesco had stopped selling live turtles from its stores in China. This came after a lengthy campaign by Viva! to persuade them to end the trade. Previously, turtles were killed in store or sold to customers to take home to kill themselves. This move will end animal suffering and help protect wild populations.
Viva! leads the fight against mega farms

We scored a stunning victory in 2015 after plans for a monster pig farm in Foston were turned down. This came after a five year battle, where we worked alongside local people and our supporters sent in thousands of objections. We continued fighting factory farming by leading the call to object to plans for two other giant pig farms in Northern Ireland.
Viva! in Schools

Viva! trained 25 lovely supporters to be school speakers in September. It was a brilliant day and means we have over 100 speakers across the UK reaching the future generation with a message of compassion and wisdom. Bruce Bethpage of London, who attended said: "What an exhilarating day. Thanks to all for making it possible." And Charles Everett of York: "Excellent re-enthusing day. Will get out to some schools and talk!" Thanks to Terry Woods for helping train, along with Juliet, Rhiannon Bloomfield and Liam Nolan.
Viva! debuts vegan cookery courses!

We held our first vegan cookery course in London. Held by Viva!'s Jane Easton, and former staff member Helen Wilson, the course – a resounding success and the first of many – was designed to teach people how to hold their own cookery demonstrations to help people change where they live. We also held our popular School Speakers' Training Day, which helps spread our compassionate message to hundreds of schools across Britain every year.
Viva! on the road

In 2015, we continued our incredibly popular tour of Britain with the Viva! Incredible Vegan Roadshows – with fantastic turnouts at Hereford and Portsmouth. In total we have visited 38 towns and cities since we started. Viva! staff and/or volunteers attended over 40+ vegan events around the country in 2015. We gave talks on health, the environment, animals and changing your diet to thousands of people. We have lots of exciting plans for 2016!
Taking the dairy-free message to the people

In March, we published a new mini guide – the Dairy-free Pocket Rocket. A handy pocket guide explaining why going dairy-free is a good for our health, animals and the environment and explains how to do it, including practical information, shopping tips and advice.
To tie-in with Mother's Day, Viva!Health organised a string of Dairy-free fairy days in Bristol, Bath, Cardiff, Birmingham, Exeter and London. At each of these, dairy-free fairies handed out the new guides and samples of dairy-free chocolate. The reception was overwhelmingly positive.
IKEA says 'yes!' to vegan meatballs
Viva! supporters rallied round and supported our calls for furniture giant to introduce not just 'veggie balls', but vegan ones – after they expressed an interest in cutting their carbon footprint. They listened and now they are available at stores nationwide!
Viva! Elders is launched

We joined forces with Vegetarian for Life to launch web pages designed for older people to help maintain their commitment towards ending animal suffering – throughout their golden years. The web pages also provide a guide to staying independent, getting connected, saving energy, and planning for the future.
Viva! Youth is revamped and relaunched

We have worked with young vegan activists, bloggers and vloggers to help nurture young people to go and be vegan http://www.vivaactivists.org.uk/ resulting in some wonderful new films and projects – one in collaboration with the BBC.
Viva!Health and Viva! websites revamped and relaunched

The Viva!Health website is a major resource on vegan health and nutrition for health professionals and the public – and it just got even better with a new look and more features. It comprehensively covers a wealth of health issues from obesity, diabetes, heart disease, breast cancer and bone health to soya and fish. Not to be left behind, the main Viva! website continues to get better and better – with ever more content on our lifesaving work and free help for people to change their diets.
My Vegan Town

Viva! launched a fantastic new resource – a vegan directory for eating out, places to stay, events, veg-friendly businesses and our discount scheme. www.myvegantown.org.uk
Vegan Recipe Club
We revamped and relaunched this whole site with lots of new delicious recipes and easy Search facility (eg search on an ingredient) www.veganrecipeclub.org.uk
---
Reaching more people on social media than ever before
Our social media sites – such as Facebook and Twitter – have reached millions of people throughout 2015! The internet is a fantastic way to spread our kind message. Just one image – of a Photoshopped pig with his hind leg 'shaved' for meat – was seen by over a million people across the world and sparked a debate on meat eating that saw countless people change their attitude.
So much going on! – and not nearly everything that happened last year. As usual we produced the well-respected Viva!Life magazine, contacted all secondary schools with vegan resources and offers to talks and cookery demos, produced a new Gifts for Life catalogue. We also successfully fundraised for new shelters for foxes rescued by Viva! Poland from a fur farm. Thank you for all your amazing help and support to make it all happen – and we look forward to more to come (just wait to see what we have planned for 2016!). We couldn't do what we do without you.
Yours for the animals,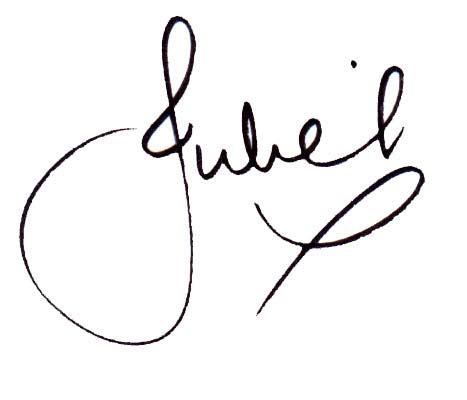 Juliet Gellatley
Viva! founder & director
Scroll up