2013: Viva! Review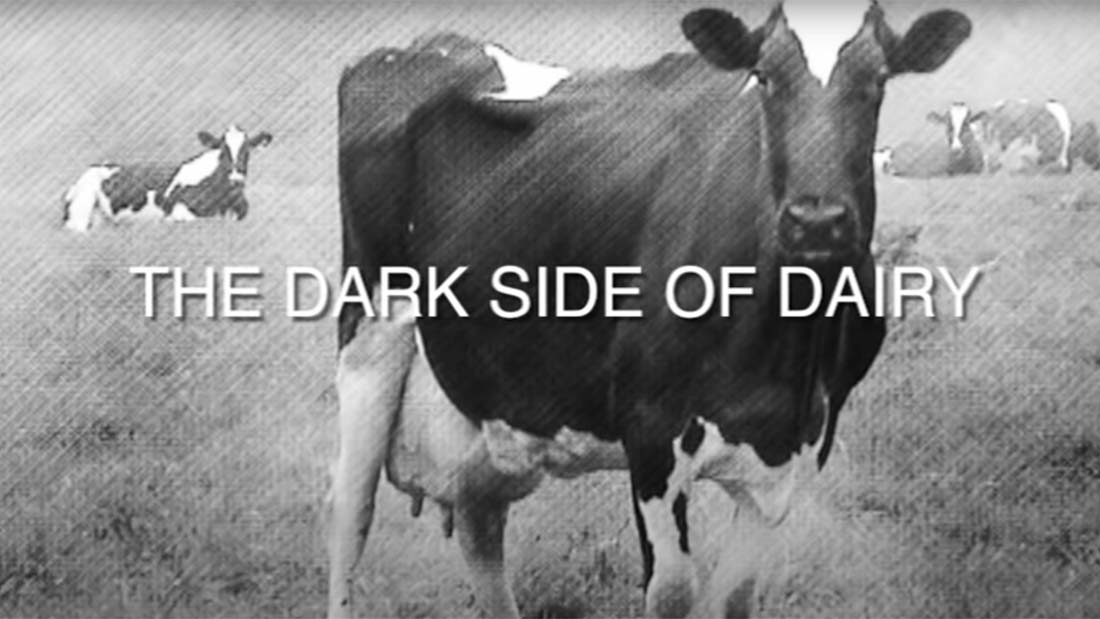 Below is what we achieved with your support in 2013 to end animal suffering and promote a healthier, more compassionate lifestyle. If you are not already a Viva! supporter please consider becoming one or making a donation to help us achieve even more in 2014.
January
The Sun reports Viva! criticising Pippa Middleton for hunting wild boar and deer.
Founder and director of Viva!, Juliet gave well-attended talks including Mood Food, Wheat eaters or Meat eaters?, Why You Don't Need Meat  and Why You Don't Need Dairy at various events such as College of Naturopathic Medicine Open Day, VegFest Brighton and London, Allergy & Free From Show, City Hindu Network, Vervet Foundation annual meeting, Women's Institute, Viva! Roadshows and local groups arranged various talks eg in Totnes, Birmingham, London and Leicester.
February
Throughout February Viva! responds to the horse meat scandal with blogs on politics.co.uk and numerous radio interviews (including BBC Radio Birmingham and BBC Radio Wales). We also launch a thought-provoking short film My Lidl Pony Burgers.
We launch our campaign to persuade Amazon to dump foie-gras (with posters, postcards and an online petition (which attracts 4,000 signatures in less than a week)).
March
Viva! prints 100,000 of our new What's in a Label? leaflet, which – in the light of the horsemeat scandal, asks what's the difference between eating a horse, cat, dog or any other animal?
We launch another short new film called The Dinner asking these same questions on Youtube.
We also update our Dark Side of Dairy campaign video.
April
Viva! launches a campaign that shows , shockingly, Nikon not only facilitate the shooting of wild animals with cameras – they also do it with guns. The campaign receives excellent media coverage including national and international camera press and The Independent.
Viva! Health's Break Free campaign (which shows how to build healthy bones and what really matters in the prevention of osteoporosis) was launched.
William the Highland cow is saved from slaughter and reunited with 'brothers' Hamish and Dougal after the generosity of Viva! supporters and the determination of supporter Heidi Stephenson.
May
Actor Martin Shaw backs Viva!'s condemnation of the shooting of seals on Scottish salmon farms. Appears in the Sunday Times.
Viva! hold a national Day of Action for badgers, with hundreds of actions asking consumers to dump dairy to save badgers across the country – with new leaflet (now over 500,000 printed and distributed) and poster. Viva! hold demo in our home city of Bristol and attract coverage in the Bristol Evening Post.
Viva!'s petition against Amazon selling foie-gras exceeds 10,000 signature target.
June
Viva! Poland secure a historic ban on ritual slaughter without pre-stunning.
Viva! is one of the major supporters of the huge march for badgers in London. Organisers ask for our 'Dump Dairy, Save a Badger' leaflets – we give out 9,000!
The Daily Mail publishes article attacking Lidl for selling kangaroo meat after Viva! exposes the trade. Numerous radio interviews follow.
We publish and updated version of our ever-popular L Plate Vegan.
July
Viva! mascot Piggles hands in over 3,000 Viva! supporters' objections to Derbyshire County Council in Matlock against the proposed Foston Pig farm. It is reported widely.
We launch our Cruel Britannia campaign destroying the myth that Britain has the best farmed animal welfare in the world. It is spearheaded by our powerful new film of Viva! undercover footage from British farms.
August
We post a short film showing the wonderful transformation of abused and neglected animals at Viva! Poland's animal sanctuary shot by UK staff.
New Viva! guide 5:2 Vegan Style is published.
September
Viva! carries out our 24th Schools Speakers Training Day.  The result is even more school speakers are trained to talk to children about veggie and vegan issues!
Big Band supremo Debbie Curtis works with Viva! to produce a star-studded EP for Christmas called Talk to the Animals. The singles are released to raise money for Viva!'s campaigns.
Viva! holds its 31st travelling event with the mini Incredible Vegan Roadshow in Monmouth.
October
Amazing Viva! Amazon victory when retailing giant Amazon removes foie-gras from sale after year-long campaign by Viva! (launched February 2013). Covered by the Daily Mail amongst others – and makes headlines in France and elsewhere in Europe.
Viva! featured in Daily Mail on Lidl selling reindeer meat again this Christmas. Piece picked up by other media and leads to local radio interviews.
November
Viva!'s  foie-gras campaign makes the front page of  Daily Mirror, when they publish the results of our investigation into foie-gras producer Ernest Soulard – who supplied Gordon Ramsay (the chef quickly dumps that supplier and we send him thousands of supporter postcards asking him to stop serving all foie-gras).
The Mirror put video of the undercover footage on their website and our shocking video is seen by over 80,000 people on Youtube. It is followed up by days of high profile coverage in this popular national paper, which leads to widespread condemnation and support for Viva!'s campaign by Bill Oddie.
Viva!'s foie-gras campaign was also covered by Mirror affiliates in the Republic of Ireland and Northern Ireland. Plus papers and TV in Norway, Sweden and Denmark covered the story. Denmark's top chef dumped it and a major supplier in that country washed its hands of foie-gras after dealing with it since the 1970s. Across Britain, restaurants fall over themselves to erase it from their menus.
In light of the Viva! victory against Amazon we launch a campaign to stop eBay selling foie-gras. Viva! patron Jenny Seagrove gives the campaign her backing again in the Daily Mirror.
In light of the campaign, BBC's Masterchef confirm that they will not use foie-gras.
December
We held our annual fundraising dinner in Bath in aid of our foie-gras campaigns at Bath Guildhall. Viva! supported local activists to make Bath – including the venue – foie-gras free several years ago!
The Sun publishes piece on our campaign to persuade Lidl to dump kangaroo meat – with Dame Judi Dench supporting our campaign.
The Daily Mirror publishes piece on investigation into reindeer slaughter in Siberia and Viva!'s campaign.
Above is what we achieved with your support in 2013 to end animal suffering and promote a healthier, more compassionate lifestyle. If you are not already a Viva! supporter please consider becoming one or making a donation to help us achieve even more in 2014.
Scroll up