2012: Viva! Review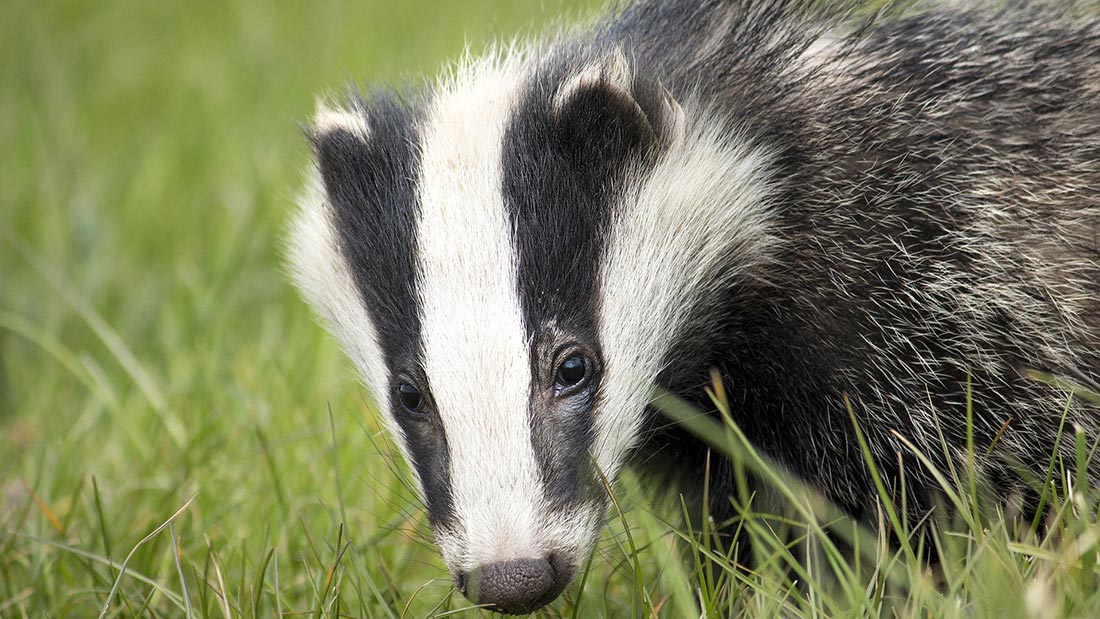 As usual, 2012 was a bumper campaigning year for Viva!. 2013 is shaping up to be even busier, as we keep fighting for the animals and continue in our mission to turn Britain veggie! The following is just a few of the highlights.
January
Bristol garden centre drops foie-gras after Viva! supporter contacts them. Just one of hundreds that has used our materials to help make Britain foie-gras free.
February
Our ever-popular Incredible Veggie Roadshow came to Cambridge on February 4 at the Guildhall. As ever, it was very popular with 1,350 people through the doors.
We release information showing a potential link between hunting and the spread of TB in cattle. We urge the Government to study this link.
We reprint 100,000 of our popular Piggles leaflet to highlight the suffering of pigs on British farms.
March
Viva! raises concerns about the possible human health implications of the Schmallenberg Virus.
We celebrate the news that Wales has scrapped the 'culling' of badgers in favour of vaccination. Viva! has been campaigning in the country against 'culling' since 2008 and this is a major victory.
We reveal that Prince Harry attended a dinner in Jamaica where foie-gras was served.
April
We launch our Lambing Lies campaign for Easter, which shows that many sheep and lambs suffer painful mutilations and early death. Our undercover footage taken on farms and at market shocks many. We print 100,000 new 'Lucky the Lamb' leaflets and distribute them over Easter with the help of our brilliant supporters.
Children's TV presenter and pantomime actress Sarah-Jane Honeywell takes part in our new campaign highlighting how hens are still being kept in cages with a shocking series of photos.
May
We launch our lobster campaign by printing 100,000 leaflets to tell consumers about the barbaric ways crustaceans are killed – and that they have no legal protection at time of slaughter. We work with Animal Aid to try and persuade Makro to stop selling live animals. We are also campaigning for a change in the law to give lobsters and crabs legal protection.
Founder and director of Viva! gives a well-attended talk in Cardiff on Why You Don't Need Dairy.
We launch a campaign to persuade the BBC to drop foie-gras from its cookery shows.
June
We release a ground-breaking investigation showing the truth about the dairy farming of goats called Nanny State. Our shocking undercover footage is featured in the Daily Mail.
We criticise plans to feature live farmed animals – including sheep, ducks and chickens – at the Olympic opening ceremony as "exploitative and potentially cruel". This makes the front page of The Metro newspaper and headlines across the globe.
Team Viva! raise over £5,000 on a sponsored swim the Lake District for our lifesaving campaigns.
We reveal the good news at a massive three billion fewer meaty meals were eaten in Britain in 2011 when compared to 2005, according to new government statistics.
We raise concerns that badger gassing may be brought in through the backdoor.
With local activists we raise concerns about a duck farm outside of Bath.
July
We pledge to boost our national boycott of dairy and highlight its link to badger 'culling' when news breaks that 'cull' was to happen in the Autumn.
California officially implements a ban on the sale of foie-gras! Viva!USA was at the forefront of the campaign, and was one of the four groups that sponsored the original bill that led to then Governor Arnold Schwarzenegger agreeing to a ban.
Viva! criticise Lidl for selling kangaroo meat. The result is that it soon disappears.
August
We print 100,000 Nanny State leaflets, postcards and posters which we distribute across Britain with the help of Viva! supporters as part of a week of action to highlight the suffering of goats on British dairy farms.
We work with supporter Heidi Stephenson to raise funds to rescue Hamish and Dougal, two Highland cattle. They are now safe at Hillside Animal Sanctuary!
September
We celebrate a major victory as Adidas announces that it is phasing out kangaroo leather in its range of football boots after our long-running campaign. Other major manufacturers follow suit.
As part of our badger campaign we print 100,000 new leaflets to highlight the links between dairy consumption and killing badgers and 30,000 postcards to MPs. In total, Viva! has printed 325,000 badger leaflets in the past four years.
We are delighted to join Team Badger with Brian May and other national groups fighting the 'cull'. Viva! staff raise £800 on a sponsored walk for badgers.
The Incredible Veggie Roadshow comes to Cardiff on September 29 at the St David's Hall. Our most popular one this year! With 1,468 people through the doors.
October
Our photo call with local group Friends of the Boar in the Forest of Dean to put pressure on the Forestry Commission to end the shooting of wild boar makes all the local newspapers and ITV. We print 2,500 leaflets for local activists to distribute.
Our undercover footage of a Cadbury's dairy calf being shot by the Beaufort Hunt makes headlines in The Express and Daily Mail.
We celebrate with the rest of Team Badger the news that the badger 'cull' has been halted until summer 2013 – but we vow to continue to fight plans next year.
November
We hold a demonstration outside Hobbs House in Chipping Sodbury. Calling on them to drop foie-gras from sale.
December
Our major Christmas campaign is to highlight the suffering of the foie-gras birds called Caged for Christmas. Supporters door-drop tens of thousands of leaflets and hold peaceful demos across the country. To date Viva! have printed nearly half a million foie-gras leaflets!
Viva! holds its annual fundraising Christmas dinner at Manna vegan restaurant in London. It's a sell-out!
Scroll up